'Soulsfeng' Has Always Been at the Forefront of Technological Research & Sports Analysis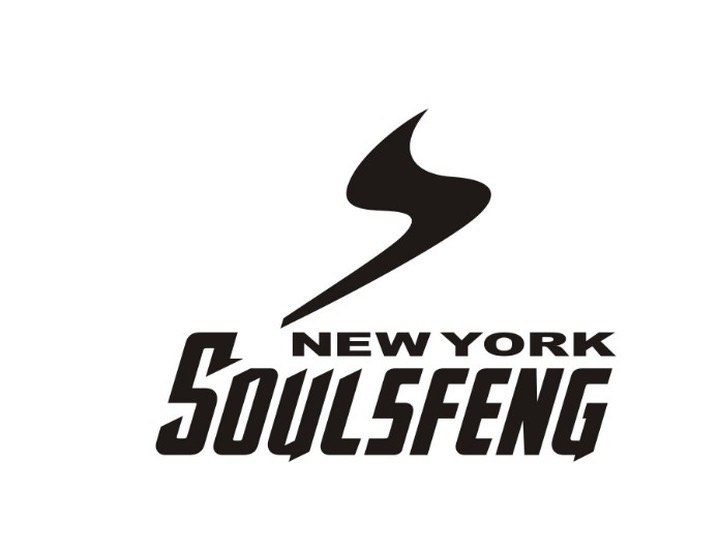 Q. Tell us about your background getting to where you are today?
I started the company (Soulsfeng) Future Footwear Technology Corporation in 2016, which produces and sells shoes. Before that, I had been in this business for over 7 years.
Soulsfeng is the brand name of Future Footwear Technology Corporation (FFT). For the last five years, Soulsfeng has always been at the forefront of technological research & sports analysis. Soulsfeng is a fashion shoe brand with graffiti art at its heart.
The company's strategy is to develop our business based on the United States market and expand our business to all over the world.
Q. Where does your company operate from?
The U.S.
Q. When did you start the shoe company?
The company was started in 2016.
Q. How did you get into footwear/technology?
With my former footwear background and the inspiration of graffiti art, I decided to start the business by combining those two. The goal was to produce and sell shoes with graffiti art while trying to develop and include more high-tech in the shoes.
Q. What is the most challenging thing you have overcome in your life?
To start the shoe company and get it to grow rapidly.
Q. Are you currently working independently or with a major shoe brand?
Yes, the brand Soulsfeng is working independently but we have some projects with major companies.
Q. Who inspires you the most in business?
I was inspired to start the business of combining graffiti art and shoes by JP O'donnell and Ilya Sober, the graffiti art designers.
Elon Musk is of course the role model for the technology.
Q. What do you want people to remember about your business?
I want people to remember that we brought Graffiti Art and Technology to the shoe world.
Q. Any new shoes coming out soon?
A new style of lighting sneakers have been released recently on our home page soulfeng.com.
The lighting uses cold light technology, which doesn't produce much heat and the light is more gentle than a traditional LED. The soft lighting blends in with the art design on the sneakers perfectly.
SKYTRACK X Rebosober Blue Graffiti Lighting Sneaker
Cool Lighting : There are several color modes to choose from, Red, Blue, Green, Orange, Skyblue and Purple. You can change the color by pressing the button on the sole. Press the button for more than 3 seconds to switch the lighting on and off.
Rechargeable: Fully charged battery can last over 48 hours. Rechargeable battery takes 4 hours from empty to fully charged.
Product Link:
https://soulsfeng.com/collections/sneakers/products/skytrack-x-rebosober-mesh-knit-high-tops-lighting-blue-graffiti-sneaker
Product Demonstration Link:
https://www.youtube.com/watch?v=BaJ-VGao47g
Q. What is your greatest achievement as a businessman?
Starting the shoe company and seeing continuous growth internationally.
Q. Do you produce your own materials? If not who do you work with?
Yes, we produce our own materials and have factory lines of our own.
Q. Who is one business person you wish you could work with?
Elon Musk. He is a brilliant man with a keen sense of business in the technology area. Actually, we do have a project that cooperated with his company, the project is making CyberTruck-shaped shoes.
Q. Tell us about any new projects you have coming out? When is coming out? What is it about?
We plan to release a style of boots with heating technology. It was designed for cold weather and those elders who tend to get cold feet. The technique uses carbon fiber heating which has good heating conduction and it is also a safe method that evenly heats under the bottom of the feet area.
There are 3 heating levels and different indicator colors( Red: 45 ℃ , Blue: 42 ℃ , White: 40 ℃ ) Fully charged battery can last up to 8 hours on the highest heating level.
It will be released soon.
Q. What does a day inside your shoes look like?
Extremely busy. I'm always working on being innovative with the brand, taking meetings or ensuring orders are reaching their customers.
Q. Anything else you want the audience to know about you?
Soulsfeng Founders: David Feng, Fahad Al Ali
Since 2016, Soulsfeng Sport, Graffiti Art & Tech.
Each pair of shoes made by us has been hand-finished and delivered to customers perfectly. Our founder's lifelong dream is to engage with and listen to each customer, while improving on the craft of manufacturing better shoes. Because they are the souls pushing us to step forward, they are our future. This is the story of our brand name, Soulsfeng. The development and expansion of a brand is a monumental task. Regardless of the challenges, we at Soulsfeng will always strive to utilize the latest technology in the pursuit of quality products for everyone.
Soulsfeng Slogan: Do Whatever You Can Do!
Some of our voices:
-What we believe, "finding the meaning of life through a paint brush".
-"Be stronger and more empowered by helping others to make a better future, better life and a kinder world"
-Thanks to JP odonnell, Soulsfeng is willing to build a different apparel & fashion world with Graffiti Arts.
-Stopping Evironmental Pollution starts with myself.
•The time to act is now.
•Even very little things will help the change. All material Soulsfeng uses are degradable material, even the package bags.
•Do Whatever You Can Do. It is our duty to make innovative sneakers & make the world better.
Emerging Artist 'Desean Aka Szn' CEO of Goldsoundszn & Leaf Gang Ent.,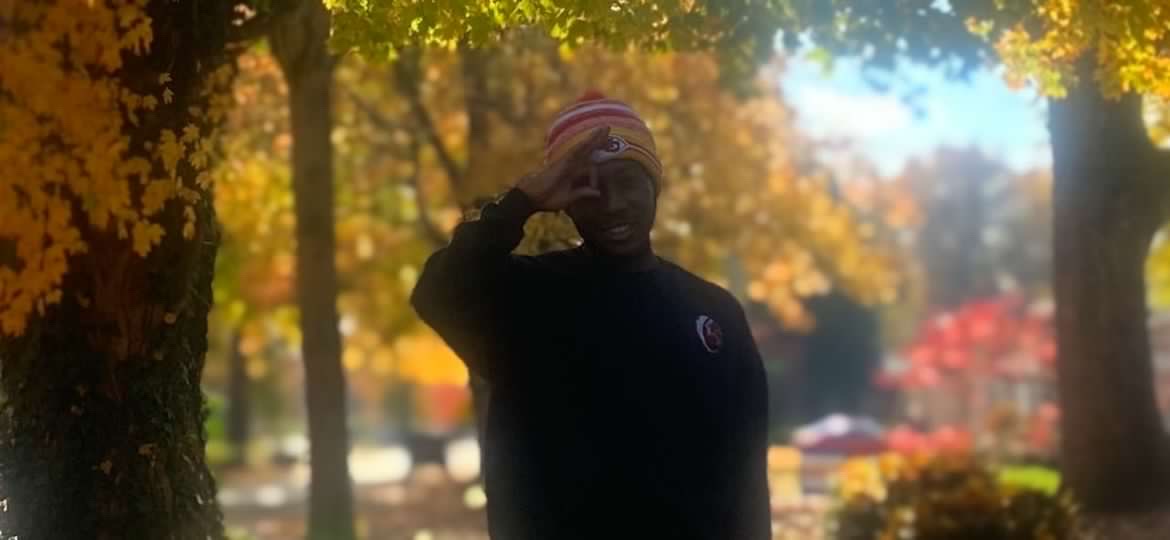 Journalist- Hello !!! How are you ?
What's good I'm doing well today
Journalist-Please, Introduce yourself?
Hey world it's desean aka Szn head of Goldsoundszn & Leaf Gang ent. I'm an upcoming artist representing evansville indiana, I'm 27, father of 3 rest in paradise baby girl. And I'm blessed that y'all have me for this interview today.
Journalist What got you into music and made you realize that it was your chosen path?
1 use to dream about rapping or making music when I was 5, I've been in love with music since I knew who my favorite artists were at a certain point in time. I didn't start writing till my friends in high school wanted to start rapping, and we all discussed it and really I started to start writing from that day on . My first song was on our school netbooks we were assigned for the year. I recorded it on a program call audacity. And it's been up ever since . I realized this was meant for me when I kept pushing to get better and be as good as my favorites in the industry today.
Journalist- What story behind your Success?
– Really, I've been pushing for something big ever since I started. I wanted my own empire, and I chased my celebrity crush in the beginning of it too lol it was crazy cause I even made a song to her and one of them which is named after her.
"Zendaya" is the one she heard and blew it up that day (Always in appreciation for it) . I've made quite a bit with a part 2 & 3 behind it but the first one started a lot for me, I gained a good amount of fans, and just making music in general about trying to be the next artist up and and telling my story from where I am to where I want to be and what I'm working for is what pushed me to become the artist I am to day.
Journalist-Tell us about your new single. And what's the story behind it?
– I just dropped my 4th LP "SZN 2" now out everywhere. And the single I'm promoting from it is called "Better For Me" . This track stands out the most to me and when making it, I was in need of a song that I can really tell where I've been to where I'm at in that moment. And it's obvious it's directed towards someone or people because the line "better for you no it's better for me" is basically stating I'm out to do what's best for me and not you anymore, I tried to help but it wasn't good enough for them, so as they left and freed me I went and did my thing and I'm doing much better than ever now.
Journalist-What makes your music unique?
it's my own style of music. My own flow, when you hear it, it's reminding you of me more than it will of another artist. Comparisons always come by and that's fine . I put my favorite artists touch on it that's just out of the love I got for their music Lyrics and sound, I feel like I found a way of making a good solid sound and flow for myself and there's no lie in the lyrics, it's all real. We all talk about stuff we are aiming for that we don't have yet, but I don't sit there and talk like I got it.
Journalist- What advice would you give to aspiring musicians?
Be You . Keep working at your craft and you will always see results. It's about stay consistent and never giving up on what you want. Aim for the top .
Journalist-And any particular artist/band you would like to collaborate with in the future?
I have so many people like that's big I would love to work with, I'll name 5, that's, Honey Cocaine, Drake, Lil Skies, Coi Leray, and my fav lil Wayne
Journalist-Any upcoming projects in 2023?
– right now I'm still working on stuff for SZN 2 but if possible, they'll be 2 dropping this fall of 2023
Journalist How our Readers contact with you?
You can contact me on My social medias and website
@Deseaofficial for Twitter/Instagram
Website ur www.unitedmasters.com/desean2485
Rebuild Your Laugh GALA Awards and Dinner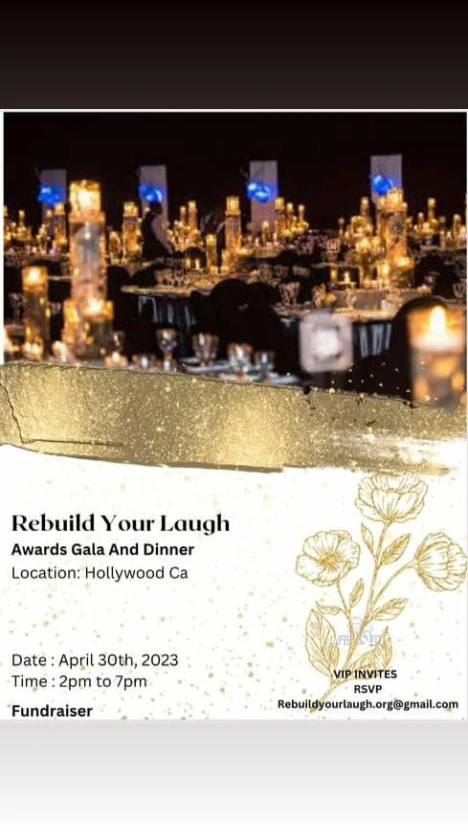 For Release Time
April 30th 2023
Rebuild Your Laugh

GALA Awards and Dinner
Hollywood— April 30th 2023 — At the event, Rebuild Your Laugh announces there 1st Annual "GALA Ball". This is a prestigious organization in hopes to receive funding to continue REBUILDING LAUGHS in our local community.
"We are here to create inner inspiration to outer motivation. We believe where there is a void- there is also a solution"- REBUILD YOUR LAUGH
Positive Customer Impact
Our target market includes older adults and children from low income communities in the cities of Los Angeles, Long Beach, Compton, and Gardena. We are here to empower and support everyone through various programs and services such as self- empowerment, education, and community outreach.
GALA Ball" Availability
GALA Ball" is an update driven by customer feedback and is part of Rebuild Your Laugh. As a team with Collaborative Partners, Community Leaders, Entertainers, CEO, and VIP Celebrity Guest. We pride ourselves in giving honor where honor is due. We will honor several and amplify the stamp that they have placed in our communities.
Will be held at the celebrity center in Hollywood
We would be elated to have you join us at our 1st Annual GALA Ball. Our goal is acquire enough charitable donations to invest in a building where we can house "The School Of Mass Production".
For more information, press only:
Nakea Gray-Founder
RebuildYourLaugh.org@gmail.com
For more information on GALA Ball":
Nakea Gray-Founder
RebuildYourLaugh.org@gmail.com
OPPORTUNITY FOR UPCOMING ARTIST 💫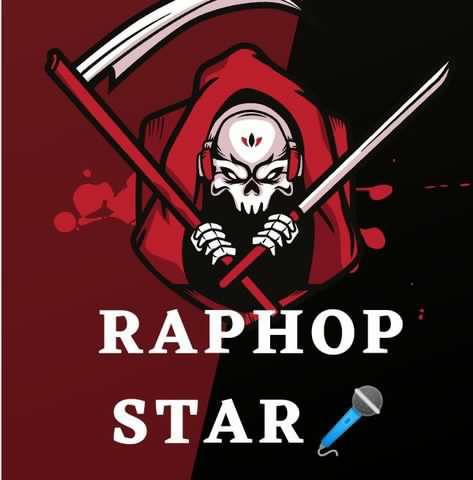 During the past two decades, the music industry changed fundamentally, especially regarding music promotion. Back then, labels would handle everything. Now, artists oversee every step of their journey, from creating music to promoting it on all channels and media. Today, we will discuss how to promote music on Instagram, as this social platform is one of the most inviting when it comes to music promotion opportunities! Are you ready to build a brand for yourself? Let's see time-tested tips for promoting music on Instagram, whether you are a beginner or an experienced artist!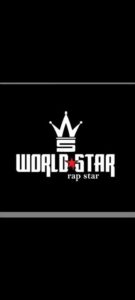 Many musicians will probably agree that the most challenging part about being one doesn't lie in creating new music but instead in reaching the target audience and promoting your music effectively.
one of the most popular features on instagram right now is instagram post,reels particularly if you address a millennial audience.
ABOUT US
We have 2 large music publishing platforms for upcoming artist musicians we aspire to provide our clients the kind of publicity. They need to differentiate themselves in the music market. Hard work, talents and marketing can go a long way in terms of your music career! We give our best work our goal is to help young artists to fulfill unless their full potential.
DM US ON INSTAGRAM PAGE FOR MORE INQUIRY : @raphop_star
:@worldrap_records
PAGE LINKS :
raphop star https://instagram.com/raphop_star?igshid=YmMyMTA2M2Y=
Worldrap record
https://instagram.com/worldrap_records?igshid=YmMyMTA2M2Y=