Fashion Brand TrillionDollaKidd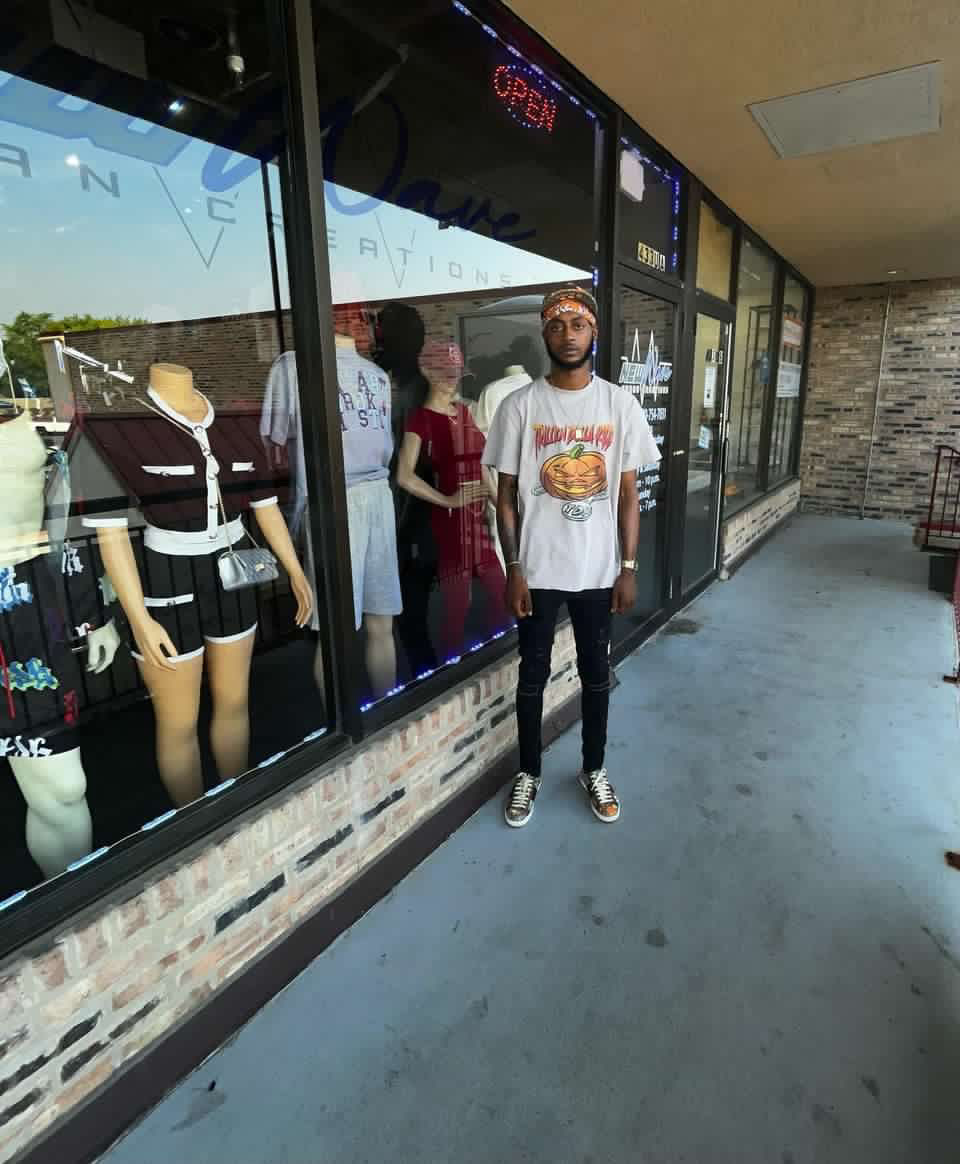 Tell me about First your brand?
My Brand is called TrillionDollaKidd we are known as the fashion brand for all hustlers and leaders around the world ! Being a TrillionDollaKidd is someone who sees no limit in what they can do or accomplish or do in this one life that we live ! Everyone wants to accomplish being a millionaire or billionaire but why not keep pushing and shoot past the stars and become the next best thing.
How did you come up with your business idea?
I came up with this idea with my family and friends by just explaining to them what I really wanted to accomplish in life . Me thinking outside the box and wanting to be better than my old self and wanting to accomplish anything in my way I came up with the name TrillionDollaKidd. I know I wanted to deal with fashion cause I always were interested in luxury streetwear and designer clothing since I was younger.
What were you doing before this, and is this your first business?
Before TrillionDollaKidd Chicago I were working and really trying to find myself with other things like day trading , stocks and more but I seen myself doing something more than just reading charts and punching clocks for someone else . I know I was bigger than a lot of things so this being my first business I had to set the bar high for myself with my everything.
Did you operate your business from your ONLINE shop?
Yes I operate from my online shop on all social media @trilliondollakiddchicago and my website https://trilliondollakidd.bigcartel.com/
What were the challenges and benefits to this strategy?
The challenges were really getting everyone to see the image I were trying to paint in their minds with my designs and details of my merchandise. Also getting everyone to understand what a TrillionDollaKidd is . The benefits were the love and attention I get from my creations and the way I strive for this business day in and day out . The journey makes me understand the importance of life and helps me understand it's more in life that I still have to see and my brand helps me see it .
How has your experience in running the business been different from what you expected?
It's been different by the fact that taxes can be tricky sometimes , the love from your peers and everything sometimes is very rare or iffy so it's important to network . My business also is rising faster than I thought it would .
What advice would you give to somebody else who wanted to start an online retail business?
The advice I give is to stay solid to your dreams and goals don't let anyone throw you off or tell you anything different about what you do unless they are helping you be better at what you do . Never give up and do your best to stay consistent. Consistency is key no matter what as long as you stay locked in you will see the results you need to see and you will receive what you want later down the line . -John Sanders (TDKMulaa)
Luz Palokaj : Journey of inspiring and fascinating towards photographer and videographer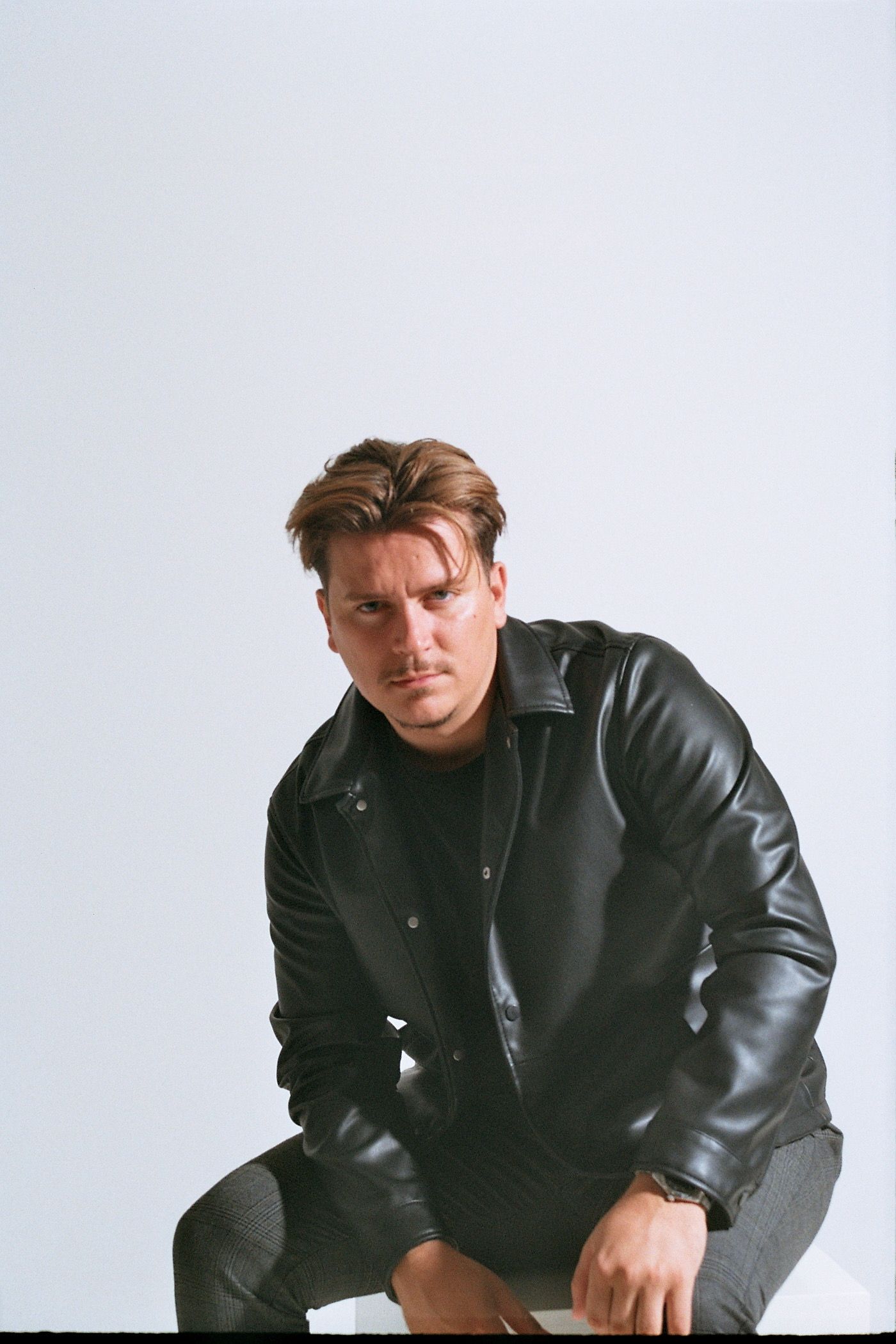 Some moments are truly worth a thousand words, and for Luz Palokaj, the magic is in capturing these moments through his lens. This 29-year-old photographer and videographer, hailing from Lucerne, Switzerland, has a story that is both inspiring and fascinating – a tale of passion, resilience, and dreams turning into reality.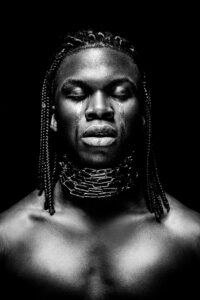 Born in the tumultuous landscape of Kosovo in 1993, Luz was uprooted at a young age, moving to Switzerland – an experience that was as disorienting as it was enriching. Amidst the cultural shock and the struggle to adapt, Luz found solace and expression in the world of photography, an interest that quickly burgeoned into a passion.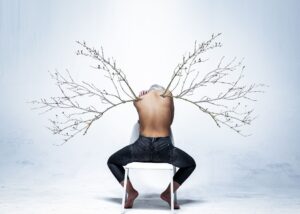 From a young hobbyist using a camera to preserve moments, Luz has evolved into a skilled artist whose photographs speak volumes. His work is a testament to his belief that "a true picture is more important than a beautiful picture." Luz's camera captures more than just an image; it captures the very essence of his subjects, bringing to light their authenticity and personality.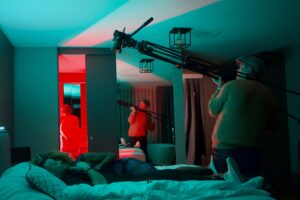 Learn more about Luz by viewing the mini-documentary he threw together, here: https://www.youtube.com/watch?v=MxDgAuLTtgE
His journey into photography started from a simple fascination with browsing through photo albums, reliving old memories. The emotional value he found in these frozen moments inspired him to create his own. Luz's photography is an intricate tapestry of moments, instants, and memories that tell compelling stories.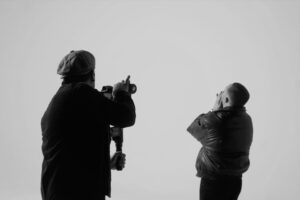 Each photograph Luz takes is not just a still image, but a carefully crafted narrative that invites the viewer to continue in their own imagination. His photographs are unique to each customer, a product of the collaboration between his vision and the customer's individuality. It's about "creating a very special image for each and every one of my customers," Luz explains.
Luz's journey from Kosovo to Switzerland is mirrored in his work. His photographs are a poignant reflection of his experiences, capturing the beauty of diversity and the strength of the human spirit. His art is his voice, a conduit to share his experiences and inspire others.
Now, Luz is taking a bold leap of faith. From a hobbyist to a self-employed professional, Luz is intent on taking his photography and videography skills to Hollywood. With a dream to inspire people through his work, Luz is determined to showcase his unique perspective and storytelling ability on the global stage.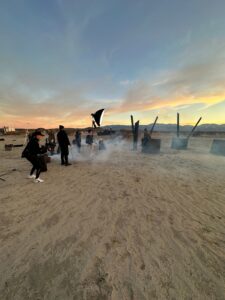 To Luz, photography and videography is more than just a profession; it's a lifelong passion, a means to connect with people, and a tool to inspire. His work is a testament to his conviction that "pictures say more than 1000 words." Luz wishes to inspire others to see the world through his lens, to appreciate the power of a single frame to tell a story, to evoke emotions, and to inspire imagination.
Luz Palokaj is not just a photographer or videographer; he is a visual storyteller who believes in the power of authentic representation. His passion for his craft, his dedication to capturing the true essence of his subjects, and his dream of making it big in Hollywood are a testament to his spirit and tenacity.
As Luz embarks on his journey to Hollywood, we can't help but be inspired by his passion and determination. His journey serves as a reminder that the pursuit of passion can lead to remarkable places. With every snapshot, Luz brings his story to life, showcasing not just his technical skills, but his ability to weave stories and capture emotions in every frame.
Every frame is a story, every snapshot a memory, and every photograph/video a testament to the power of passion. As this creative steps into the bright lights of Hollywood, one thing is clear: Luz Palokaj is ready to show the world what he's made of, one frame at a time.
Follow and connect with Palokaj on the following links:
https://www.instagram.com/luzpalokaj/?hl=de
https://www.tiktok.com/@luzpalokaj
https://www.crunchbase.com/person/luz-palokaj
https://lupstudios.art
Influencer on networks Valadi shares his lifestyle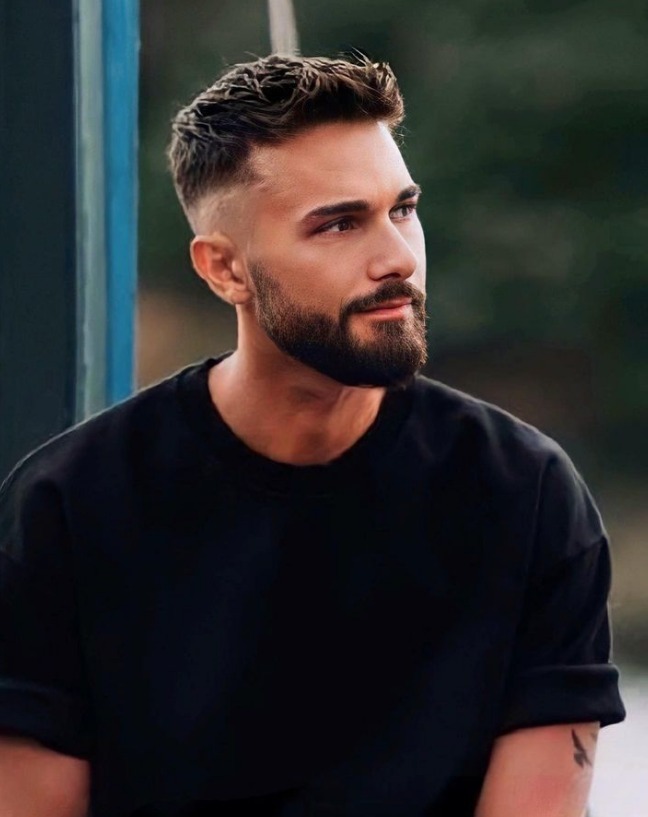 Influencer on networks Valadi shares his lifestyle with passion to his community. A former professional footballer, Valadi has been very professional athletic person. As being Fashion model, he took part into Dubai fashion show by parading at La Perle in Dubai for the prince.
In his fashion career, as influencer, Valadi has also got partnership with Ice Watch or shops like kiabi, Converter, Mano and also with official stores like luxury car dealership associations.
VALADI OFF ✪ (@valadi_off) • Instagram photos and videos
Ethical and Eco-Friendly Jewelry Brands to Know Now Is 'Key The Brand'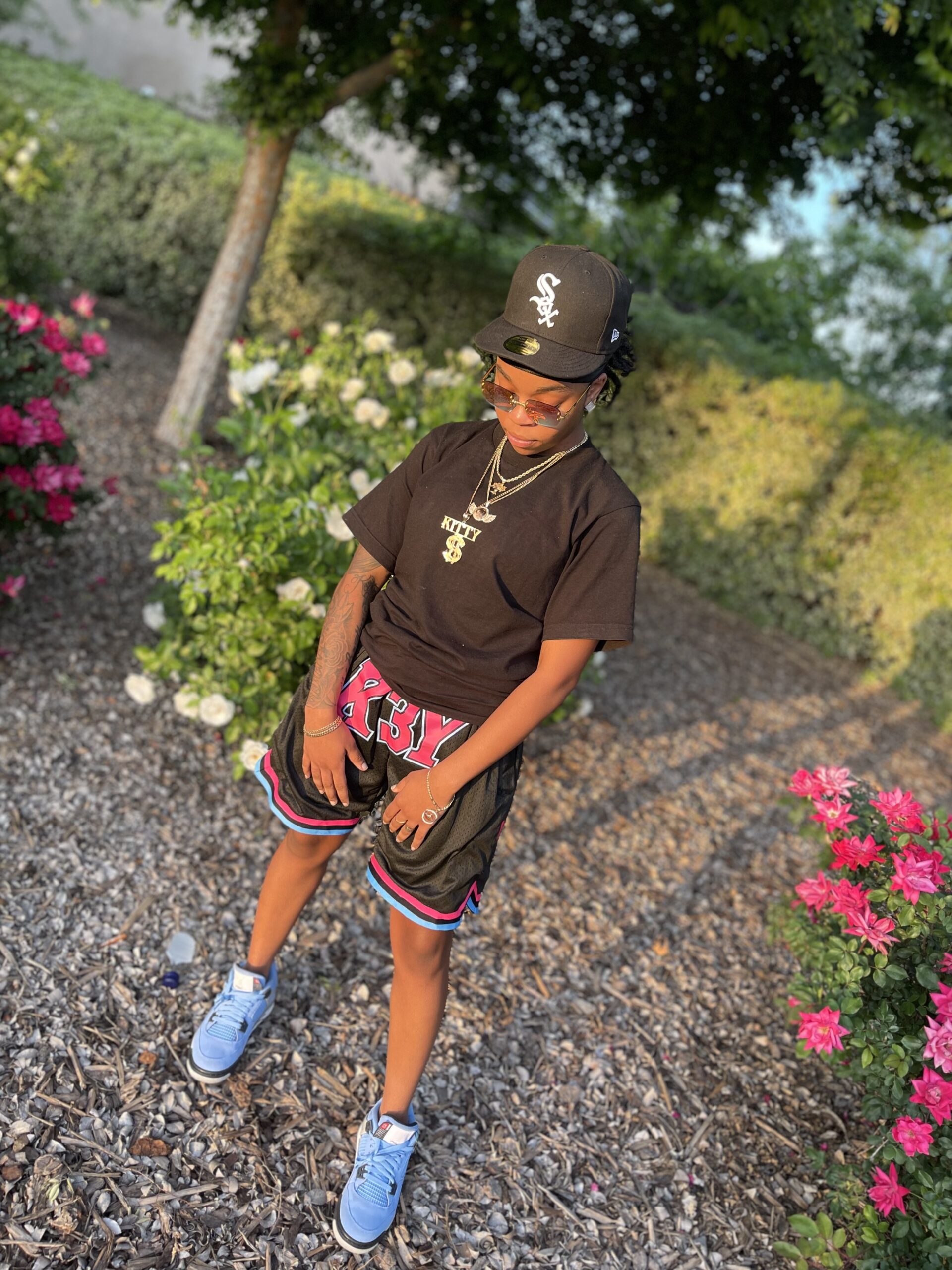 Tell Us About Your Brand ?
I'm Key, owner of Key The Brand. I started my business four years ago and it has grown to not only be my career, but my passion. Being allured by finer things, and of course, a heavy L.A influence, naturally led me to constructing jewelry. Key The Brand allows my clients to bring forth their own creativity and individuality to create luxury pieces.
Your Passion & Success ?
For as long as I can remember gold has always been a token of status and wealth for me, and that's exactly what I've primed my business to reflect. It takes a great amount of determination, early mornings, late nights and a "don't stop, keep going" mentality to make this dream possible. I'm looking forward to curating on a global scale and hopefully having the opportunity to work with other successful individuals in this craft such as Scottie ATL and Johnny Dang.
When it comes to Key The Brand, I've always been determined to bring the finest quality and variety to ensure that clients not only walk away shining, but with a piece of art as well.