Epilepsy Awareness Raised by Influencer Cruella Morgan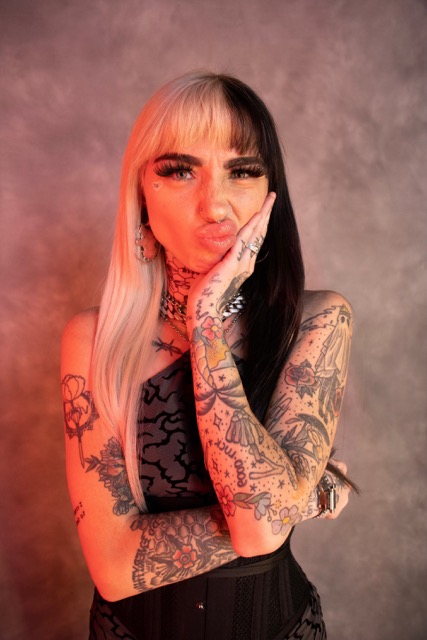 Among other things, influencers create engaging and captivating content to promote brands, events, and lifestyles. Over time, social media influencers have become some of the most creative content creators in the world, and their followings have grown across multiple platforms. They also lead the charge on promoting mental health awareness and social conditions that the public needs to be aware of. A majority, if not all, of the content influencers post on social media does not depict their actual lives. Influencer, model, and mental health advocate Cruella Morgan knows this truth all too well and has decided to remain as genuine as possible in order to connect with her fans on a different level.
Being true to herself presented Cruella with a lot of challenges in getting respect within the industry. Despite the fact that she uses body tattoos as a form of artistic expression, people find her persona challenging to accept online. In spite of this, she knows that she won't be able to please everyone. In order to preserve her mental health and passion for what she truly loves, she simply chose to connect with those who appreciate authenticity in an industry that thrives on pretense rather than authenticity. One of Cruella's main missions is to raise awareness about epilepsy as a condition and to promote social awareness through her platform.
Affluent and determined to succeed, Cruella chooses to make use of her platform and popularity to help others. "No one ever really took me seriously, so I used that as motivation to show people I can do it on my own," the young influencer shared.
Cruella has made mental health her personal advocacy, knowing that a lot of young people out there struggle with it day in and out. She hopes that by sharing her story, she can convey to others the message that they are not alone in their struggles, and that someone like her cares deeply about them. It is due to the unhealthy tone and tone associated with mental health that some influencers are reluctant to discuss it. Cruella's approach, however, is quite different. A valuable service is empowering people to become better versions of themselves by helping them process their circumstances.
After witnessing many people suffer from the effects of isolation, loss, and fear during the pandemic season, she began advocating for mental health. Her advocacy for self-love and creating a strong support system has only increased over the years.
A healthier, more enjoyable lifestyle is what she promotes in addition to a brand. She has continued to enjoy the support of her loyal fans due to the fact that her fan base is loyal and growing.
Cruella has always wanted to be visible on social media since she was a child. It has become clear to her over time that this powerful tool is capable of much more than just taking beautiful pictures. Her message of hope, love, and kindness could reach the whole world.
Quite recently, Cruella was able to create a safe space for people in the digital world where they can just be themselves without fear of being rejected or judged. And if there is also one place where she finds peace, she confidently answered, "My discord server. Everyone that joins finds their place in this world. They feel less alone. They find friends," she revealed.
Unimat Traffic Introduces Innovative Speed Bump Solutions Redefining Traffic Calming Standards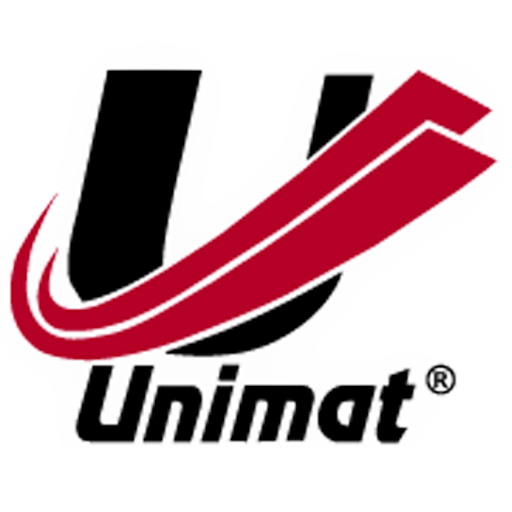 Unimat Traffic, a pioneer in traffic management solutions, is proud to announce the launch of its advanced speed bump solutions, setting a new benchmark for traffic calming measures. These state-of-the-art speed bumps are designed to enhance road safety by effectively slowing down vehicles while prioritizing a smoother driving experience.
Key Features of Unimat Traffic's Innovative Speed Bumps:
Dynamic Impact Absorption:
Unimat Traffic's speed bumps feature dynamic impact absorption technology, ensuring a gradual and controlled reduction in vehicle speed. This innovative design minimizes discomfort to drivers and passengers while effectively achieving the desired traffic calming effect.
Environmentally Friendly Materials:
Committed to sustainability, Unimat Traffic utilizes environmentally friendly materials in the manufacturing of its speed bumps. This not only aligns with the company's green initiatives but also ensures that the products are resilient to environmental factors, contributing to a longer lifespan.
Low-Profile Design for Smooth Driving:
The low-profile design of Unimat Traffic's speed bumps prioritizes a smooth driving experience, reducing the potential for vehicle damage or discomfort. This design choice makes these speed bumps suitable for various traffic environments, including residential areas, school zones, and commercial districts.
High Visibility and Reflectivity:
To enhance visibility, especially during low-light conditions, Unimat Traffic integrates high-visibility markings and reflective materials into the speed bump design. This feature ensures that drivers can easily identify and respond to the presence of speed bumps, promoting safer driving practices.
Easy Installation and Maintenance:
Unimat Traffic's speed bumps are engineered for straightforward installation and minimal maintenance. This user-friendly approach makes them an ideal choice for municipalities, property managers, and businesses seeking efficient and hassle-free traffic calming solutions.
Unimat Traffic's CEO, Masaru Ceja, emphasized the company's commitment to innovation and safety, stating, "Our innovative speed bump solutions are a testament to our dedication to creating safer road environments. We believe these products will have a positive impact on traffic management strategies, benefitting communities and businesses alike."
For more information about Unimat Traffic's cutting-edge speed bump solutions and other traffic management products, please visit unimat-traffic.com.
About Unimat Traffic:
Unimat Traffic is a leading provider of advanced solutions for traffic management, committed to enhancing road safety and optimizing traffic flow. With a focus on innovation and sustainability, Unimat Traffic develops and delivers state-of-the-art products that address the evolving challenges of modern transportation.
Unimat Traffic Unveils Next-Generation Speed Bumps for Enhanced Traffic Safety
Unimat Traffic, a trailblazer in traffic management solutions, proudly introduces its latest innovation in road safety – the next-generation speed bumps. These cutting-edge speed control devices are designed to enhance driver awareness, reduce vehicle speeds, and contribute to overall road safety.
Key Features of Unimat Traffic's Next-Generation Speed Bumps:
Smart Speed Reduction Technology:
Unimat Traffic's speed bumps incorporate smart technology to ensure effective speed reduction without causing discomfort to drivers. The design optimally balances the need for speed control with a smooth driving experience.
Durable and Weather-Resistant Materials:
Built to withstand diverse weather conditions, Unimat Traffic's speed bumps are constructed from durable materials that maintain their integrity over time. This ensures longevity and reliability, even in challenging environments.
High Visibility Design:
Featuring high-visibility markings and reflective materials, these speed bumps enhance visibility during both day and night, alerting drivers to slow down and navigate with caution. This contributes to a safer driving environment, especially in low-light conditions.
Easy Installation and Maintenance:
Unimat Traffic prioritizes user-friendly solutions. The speed bumps are designed for easy installation and minimal maintenance, making them a practical choice for municipalities, businesses, and other entities seeking efficient traffic calming measures.
Customizable Options:
Recognizing the unique needs of different locations, Unimat Traffic offers customizable options for its speed bumps. Clients can choose from various sizes, colors, and configurations to tailor the speed control solution to their specific requirements.
Unimat Traffic's commitment to advancing road safety is evident in the development of these next-generation speed bumps. [CEO NAME], CEO of Unimat Traffic, stated, "Our new speed bumps reflect our dedication to innovation and safety in traffic management. We believe these products will play a pivotal role in creating safer road environments for communities and businesses alike."
For more information about Unimat Traffic's next-generation speed bumps and other traffic management solutions, please visit unimat-traffic.com.
About Unimat Traffic:
Unimat Traffic is a leading provider of cutting-edge solutions for traffic management, committed to enhancing road safety and optimizing traffic flow. With a focus on innovation and sustainability, Unimat Traffic develops and delivers state-of-the-art products that address the evolving challenges of modern transportation.
Hailey Tubbs: A Multifaceted Entrepreneur Making Waves in Real Estate, Cattle, and Taxes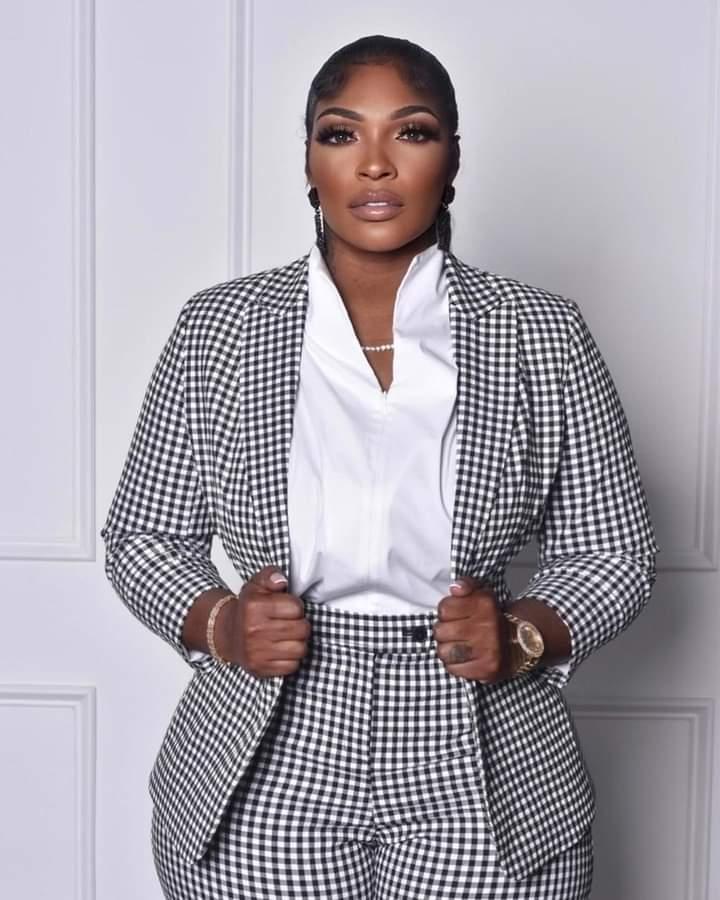 Hailey Tubbs, a dynamic entrepreneur born in Houston, Texas, is making a name for herself in multiple industries. With ventures in real estate, cattle farming, and tax services, Tubbs has showcased her versatility and business acumen. Her journey from humble beginnings to becoming a successful businesswoman is an inspiring tale of determination and hard work.
Real Estate Maven: One of Tubbs' primary ventures is her real estate business. With a keen eye for opportunities and a deep understanding of the market, she has built an impressive portfolio of properties. Tubbs has a knack for identifying undervalued properties and turning them into profitable investments. Her expertise in negotiating deals, coupled with her strong network, has positioned her as a respected figure in the real estate industry.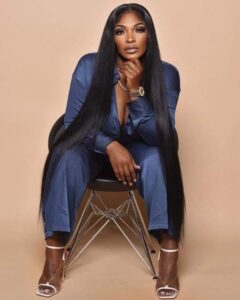 Cattle Ranching: In addition to her real estate ventures, Tubbs is also a cattle rancher. Growing up in Texas, she developed a deep appreciation for the land and its agricultural potential. Tubbs' ranch boasts a thriving herd of cattle, which she manages with precision and care. Her commitment to sustainable farming practices and animal welfare has earned her a reputation as an ethical and responsible rancher.
Tax Services: Tubbs' entrepreneurial spirit extends to the realm of tax services. Understanding the complexities of tax laws and regulations, she founded her own tax business. Her knowledge and expertise in tax planning, preparation, and consulting have proven invaluable to individuals and businesses seeking to navigate the intricacies of the tax system. Tubbs' commitment to providing personalized and reliable services has earned her a loyal clientele. Overcoming Challenges and Achieving Success: Tubbs' journey to success has not been without its challenges. Like any entrepreneur, she faced obstacles and setbacks along the way. However, her determination and resilience allowed her to overcome these hurdles and emerge stronger.
Tubbs' ability to adapt to changing market conditions, her willingness to take calculated risks, and her unwavering work ethic have all contributed to her accomplishments. Giving Back to the Community: Beyond her professional pursuits, Tubbs is a passionate advocate for her community. She actively participates in philanthropic endeavors, supporting local charities and organizations. Tubbs believes in giving back and using her success to uplift those around her. Her community-oriented approach has earned her the respect and admiration of many.
Conclusion: Hailey Tubbs, a remarkable entrepreneur hailing from Houston, Texas, is a shining example of what can be achieved through hard work and determination. Her ventures in real estate, cattle farming, and tax services demonstrate her versatility and business acumen. Tubbs' success serves as an inspiration to aspiring entrepreneurs, showcasing the rewards that come with perseverance and a passion for one's work. As she continues to make waves in her industries, it is clear that Hailey Tubbs is a force to be reckoned with, leaving an indelible mark on the business world and her community.
IG: Haileytubbs The_taxx_bar Scotty_may_investments_llc Cattle_estate_winners The_taxx_bar_academy Website: Www.Thehaileytubbsway.com Www.taxxbar.com https://www.thehaileytubbsway.com/
IG: Every Body Can't Go! The HAILEY TUBBS way! (@every_body_cant_go) • Instagram photos and videos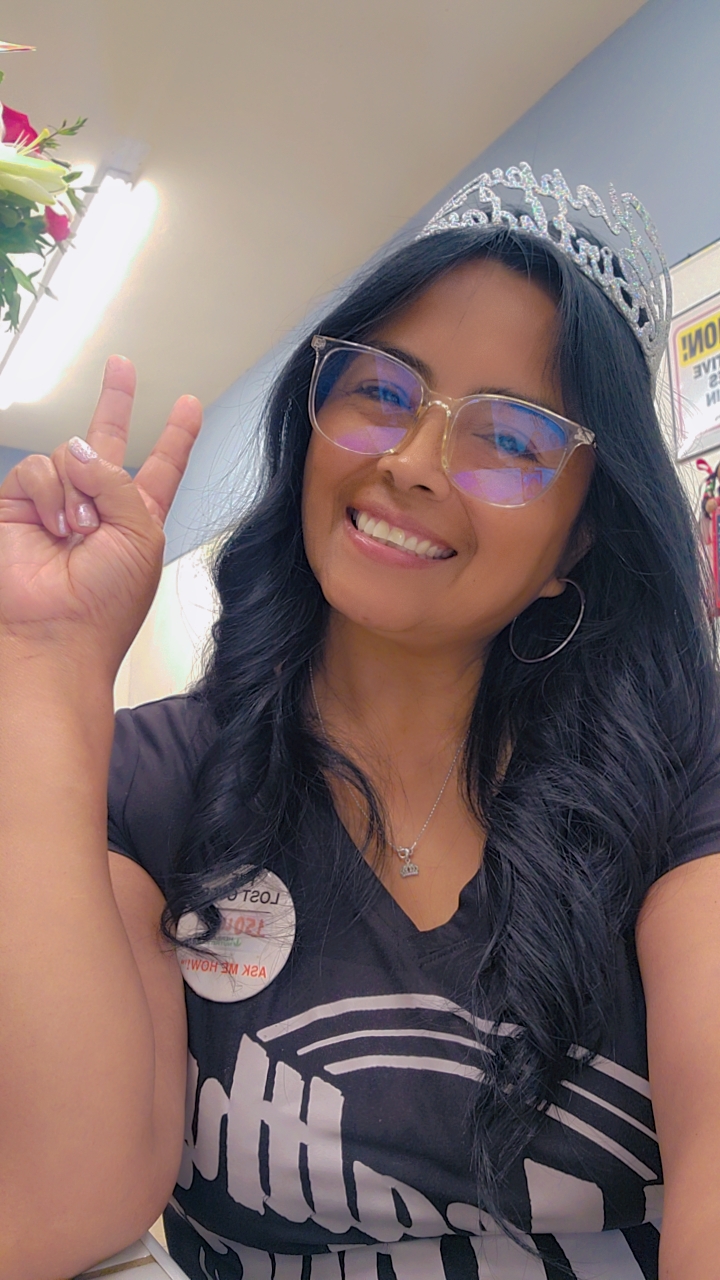 Maria Rivera- Ramirez aka Bella celebrated her 11th anniversary at Healthy Start back in January. She opened her health and wellness tea and smoothie shop in hopes of helping others get healthier and live happier, longer lives.
The road here has been long for Bella Prior to starting her health journey, she was very overweight and depressed. She had horrible eating habits and suffered from anxiety. Despite her being a mother of four kids, she felt unworthy and unloved. At one point, she was even suicidal.
Thank God many things came together for her. She tried Herbalife products, and with the help of her sponsor, was able to drop 150 pounds and 11 sizes. She has kept that weight off for over 11 years. Now a grandmother at 53, she feels better than ever.
Her energy and warmth speak for themselves. The space she has cultivated at Healthy Start is open, inviting, loving, and safe. She loves her clients turned friends turned family. She loves everyone who walks through those doors and shares a bit of their time with her.
As an Independent Distributor for Herbalife, Bella offers special teas and smoothies that act as meal replacements. Each smoothie is packed with vitamins, minerals, protein, fiber, and a whole lot of flavor. Programs can be customized to help clients meet their unique goals. This can be anything from losing weight, gaining muscle mass, or simply to have more energy. Bella also offers complementary health evaluations.
She is a big believer in God and gives thanks and praises him for the opportunity to do something she truly loves. When you ask her how she is doing, she will always say, "I'm happy, blessed, and highly favored!"
If you're in the neighborhood, make sure to stop by 9446 Magnolia in Riverside and try something refreshing for these warm months. You can follow Healthy Start on all the socials!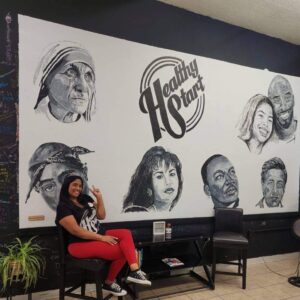 IG: @healthystartriverside
Facebook: facebook.com/HealthyStartRiverside
Website: www.GoHerbalife.com/healthystartriverside/en-US