Epilepsy Awareness Raised by Influencer Cruella Morgan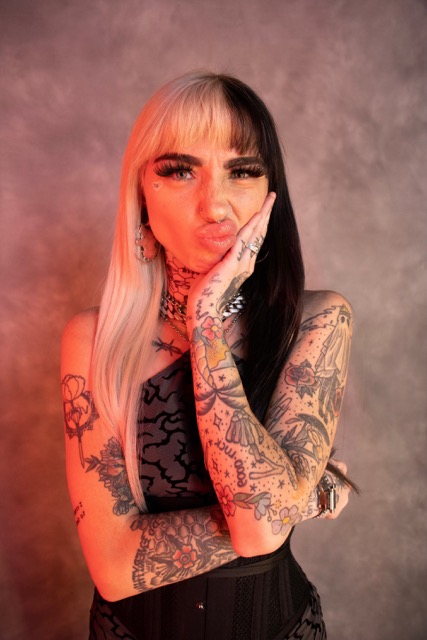 Among other things, influencers create engaging and captivating content to promote brands, events, and lifestyles. Over time, social media influencers have become some of the most creative content creators in the world, and their followings have grown across multiple platforms. They also lead the charge on promoting mental health awareness and social conditions that the public needs to be aware of. A majority, if not all, of the content influencers post on social media does not depict their actual lives. Influencer, model, and mental health advocate Cruella Morgan knows this truth all too well and has decided to remain as genuine as possible in order to connect with her fans on a different level.
Being true to herself presented Cruella with a lot of challenges in getting respect within the industry. Despite the fact that she uses body tattoos as a form of artistic expression, people find her persona challenging to accept online. In spite of this, she knows that she won't be able to please everyone. In order to preserve her mental health and passion for what she truly loves, she simply chose to connect with those who appreciate authenticity in an industry that thrives on pretense rather than authenticity. One of Cruella's main missions is to raise awareness about epilepsy as a condition and to promote social awareness through her platform.
Affluent and determined to succeed, Cruella chooses to make use of her platform and popularity to help others. "No one ever really took me seriously, so I used that as motivation to show people I can do it on my own," the young influencer shared.
Cruella has made mental health her personal advocacy, knowing that a lot of young people out there struggle with it day in and out. She hopes that by sharing her story, she can convey to others the message that they are not alone in their struggles, and that someone like her cares deeply about them. It is due to the unhealthy tone and tone associated with mental health that some influencers are reluctant to discuss it. Cruella's approach, however, is quite different. A valuable service is empowering people to become better versions of themselves by helping them process their circumstances.
After witnessing many people suffer from the effects of isolation, loss, and fear during the pandemic season, she began advocating for mental health. Her advocacy for self-love and creating a strong support system has only increased over the years.
A healthier, more enjoyable lifestyle is what she promotes in addition to a brand. She has continued to enjoy the support of her loyal fans due to the fact that her fan base is loyal and growing.
Cruella has always wanted to be visible on social media since she was a child. It has become clear to her over time that this powerful tool is capable of much more than just taking beautiful pictures. Her message of hope, love, and kindness could reach the whole world.
Quite recently, Cruella was able to create a safe space for people in the digital world where they can just be themselves without fear of being rejected or judged. And if there is also one place where she finds peace, she confidently answered, "My discord server. Everyone that joins finds their place in this world. They feel less alone. They find friends," she revealed.
Dylan Santana is a triple threat force to be reckoned with a path for success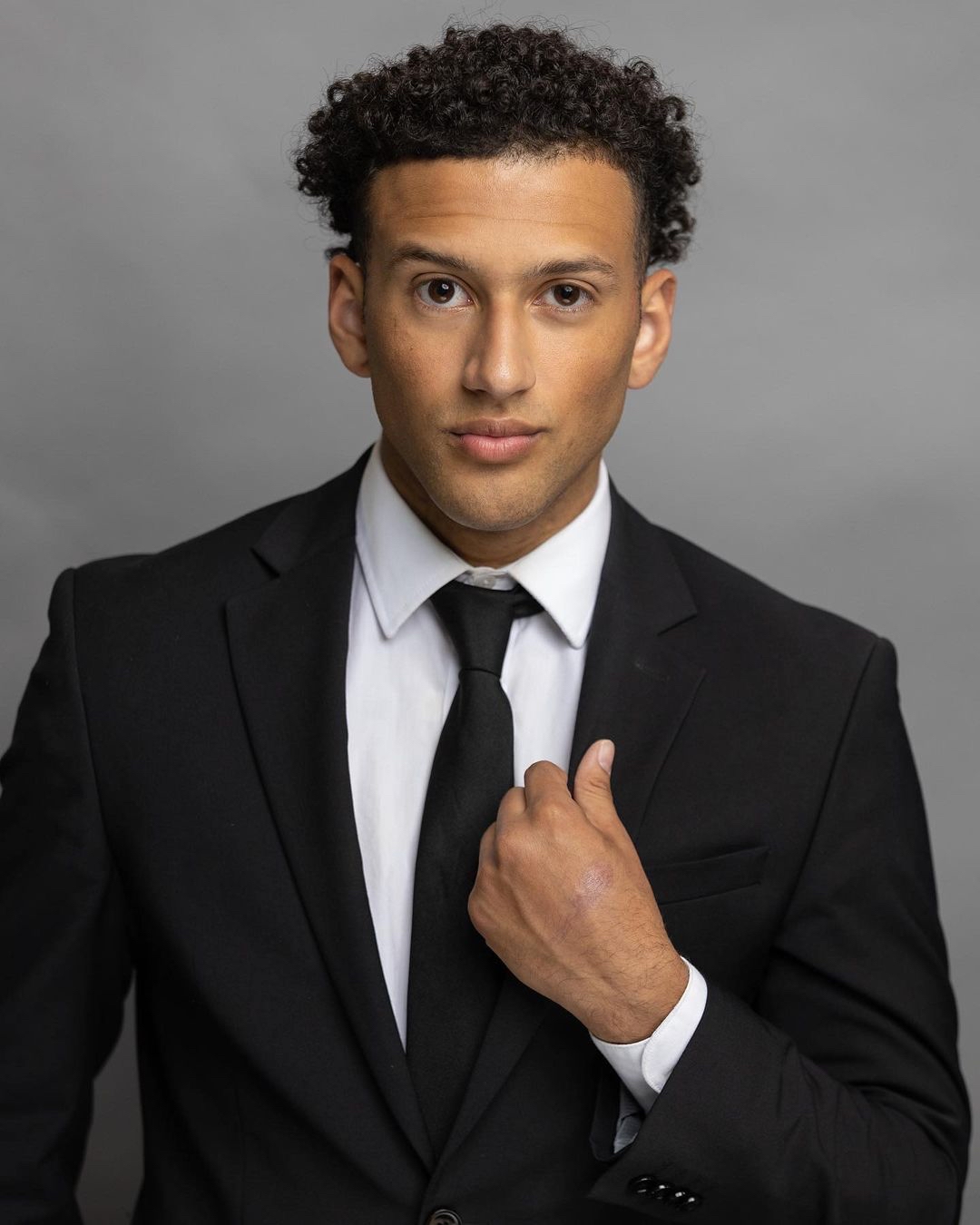 The Latino community is known for their strength, hardworking nature and humility. We caught up with a young entrepreneur and author who is making a difference in his community. Dylan, a serial entrepreneur, is a published book author, a youth motivational speaker and model, all under the age of 25.
"The motivation behind my drive is really God and my family," he said. "Watching them struggle with what they have already been through in life, on top of me seeing myself go through the challenges in life that I face helps me push myself past my limit."
His mother taught him the importance of working hard, having good work ethics and to never give up will take you far in life.
"Knowing that one day all my hard work and suffering will pay off and I can say I became a man not that just only my family could look up to, but whoever is inspired by my story, and what's in Luke 1:37: "For with God nothing shall be impossible''
Dylan Santana was born in Conn., and grew up, N.C.. Over the years, he traveled to a lot of places like Switzerland, Dominican Republic, Puerto Rico . He also spent a lot of time in Queens, N.Y., where other family members lived.
Before getting into modeling, he worked at a variety of jobs. Some jobs were physically challenging and low paying, the work was satisfying and provided him the opportunity to hear amazing stories and get a good perspective on life, God, and the importance of gratitude.
Although he didn't get into modeling and the fashion industry until later in life, his mom told him he would gradually create and develop his own personal style and demeanor over the years, including an interest in hair and clothing styles. She and others suggested he considered modeling.
He applied to be a model at Charlotte Seen Fashion Week, and was chosen by a designer.
Dylan Santana thinks it's important to always be prepared for any type of shoot, which he does by practicing runway walks, observing his poses in the mirror, visualizing scenarios where he asks the right questions, and making sure to speak in a proper and professional and business tone. Knowledge of the business part of the industry helps, as does having a mentorship and support from a pro modeling teacher.
"I really separate myself from other models by just being me, and knowing who God made me to become," he said.
When he's not modeling, Dylan Santana enjoys spending time with his family, and with himself, but always with God.
"I have to get better with resting though and self-care," he said. "I worked and sacrificed so much in life for the goals and dreams I have that I struggle with just resting or even just going to sleep easy. That's one thing I'm trying to get better at: in life you're supposed to work just as much as enjoying every moment of life outside of the grind."
Keep up with Dylan on Instagram @the_great_santana_
Resurrected Baits (From the snags back to the bags)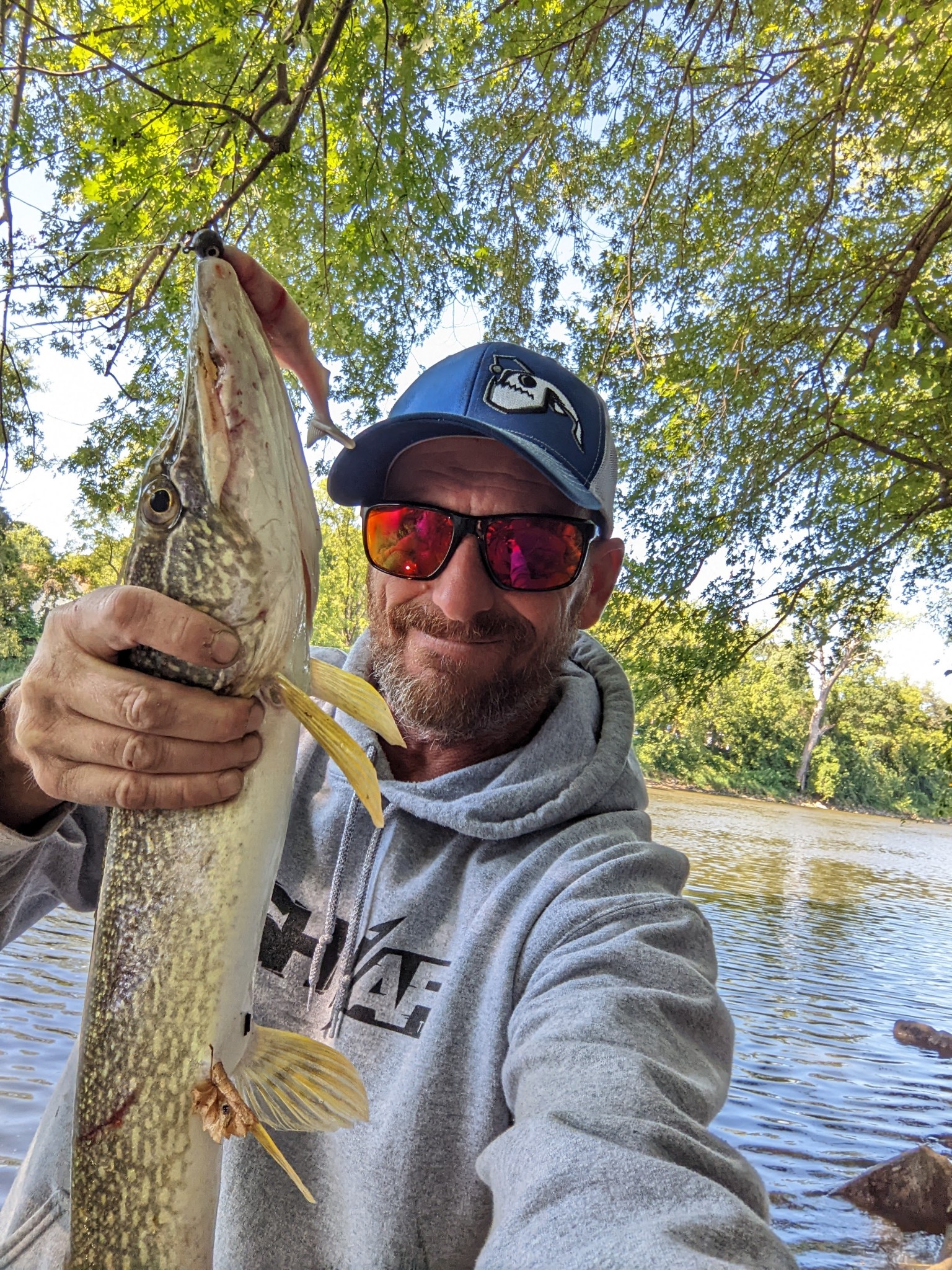 It started as an angler who was tired of losing tackle to fishing line from other anglers getting snagged. Enough was enough so I started cleaning up all the line and collecting lures from the snags. In my years of cleaning up fishing line I have found many small crawdads and fish tangled up in the line after the water goes down. So as an angler, seeing fish and crawdads tangled in carelessly discarded line, it upsets me deeply inside that anglers really don't care what they do with their line at fishing spots. Baits are just a bonus cleaning up all the trash and fishing line out of the water and off the banks.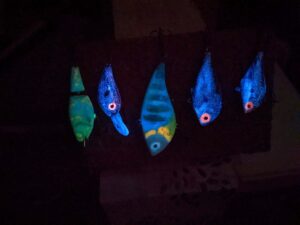 So far I have collected 80 plus lures and a full garbage bag of just fishing line. So I decided to offer the lures back to the anglers but with a twist. They Glow! Resurrected baits is a small hard bait tackle store, that offers reconditioned lures. I've completely gone over each individual lure and replaced all d-rings and hooks with good quality hardware. If the baits still have good paint on them, they get new eyes, and the twist. The lures that need paint, I do a complete custom paint job and new eyes and
yes, of course they glow to.
As anglers we really need to start remembering to discard our old line properly. So let's do our part to keep our waters clean for the future anglers.
If interested in purchasing any of these lures, contact me at @magoo1377 on Instagram or email me at
rezbaits1377@gmail.com
Follow my fellow angler, @iamfishyaf or find his merch at iamfishyaf.com
Learn Financial Literacy With Chief A.i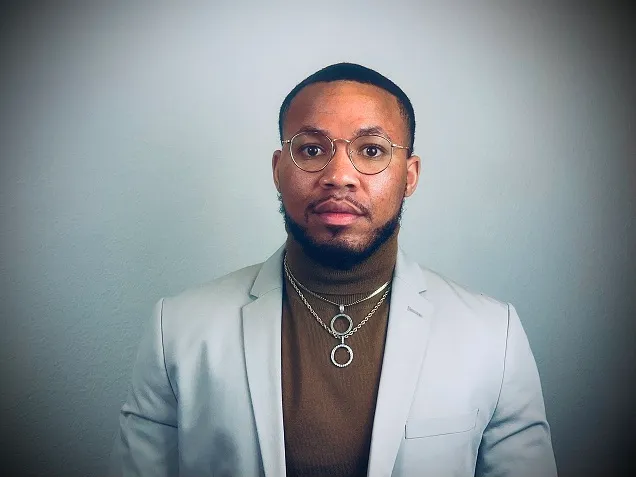 When it comes to financial education it is no longer a topic people want to avoid. Gen Z and Millenials are tackling their financial literacy head on. Managing your money is a personal skill that some individuals might need assistance with. With so much money going in and out sometimes the task of making responsible decisions is daunting so seeking professional help is key for success. That is where Chief Ai comes into play. Chief Ai is a company that focuses solely on the success of each client when it comes to responsible financial usage.
This company's focus is offering workshops to learn the basics of money management, investing and other skills. They also help shed light on financial restoration and provide complete knowledge that aids each client's case as each is very different. You would think that this topic would be taught in school, but that's not the case. Managing your own money requires a fundamental understanding of personal credit and a willingness to embrace personal responsibility. To be financially literate means having the ability to not let money – or the lack of it – get in the way of your happiness as you work hard and build an American dream complete with a long and fulfilling retirement
Email: help@chiefai.org