Kids are playing outside again with the Gel Blaster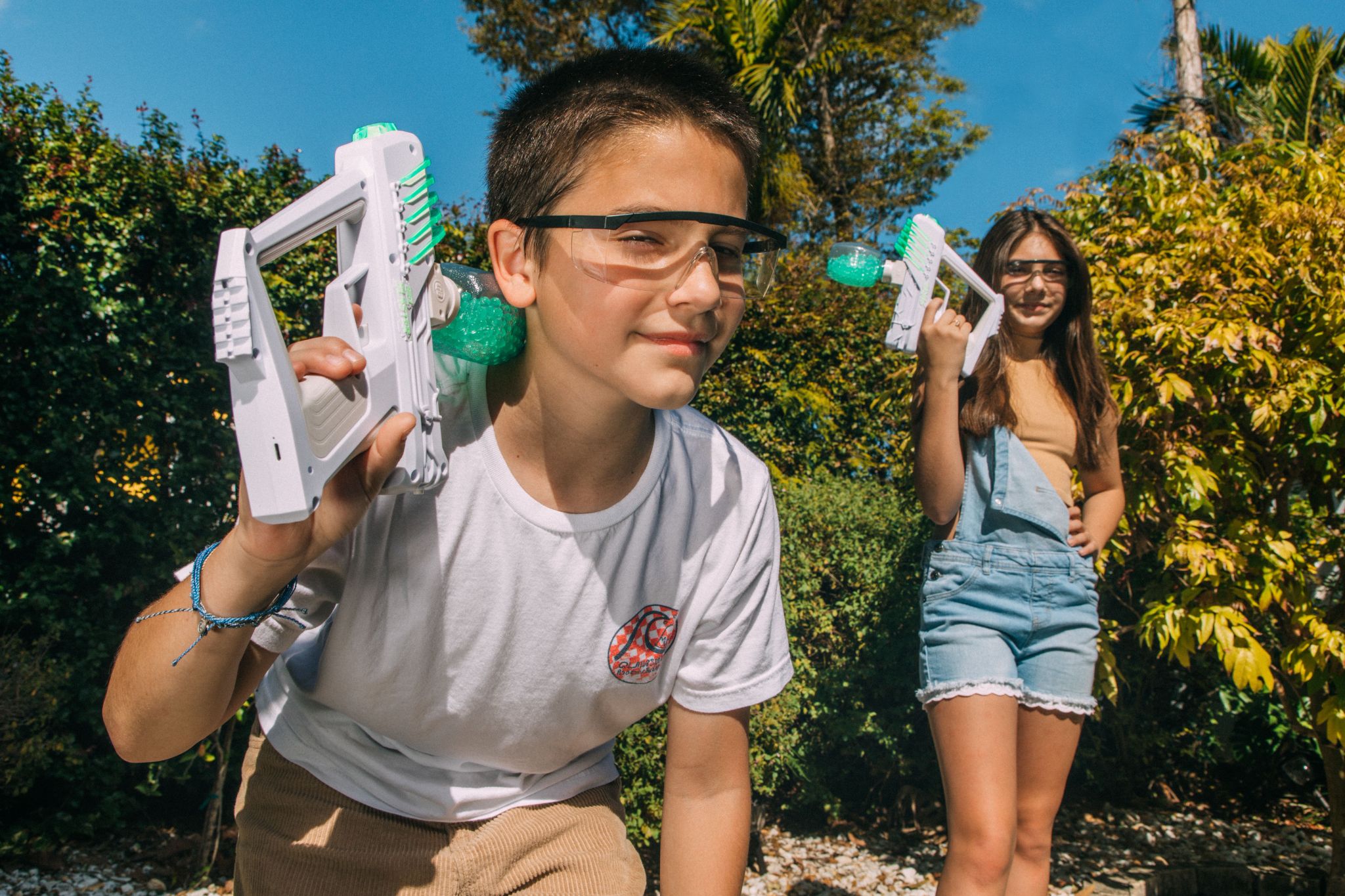 As digital media and the internet have become such integral parts of our lives, the typical child can usually name a long list of their favorite shows and games. For babies born in this decade, exposure to the online world can begin as early as months old. Does screen time even benefit developing minds? Whether kids should be playing on their iPads is still up for debate, but there's no doubt that old-school outdoor play-especially with friends-is a better choice. It's the latest in toy technology that will get kids and their families outside and having a blast.
Unlike other toy guns, the Gel Blaster has been designed to be easy to use and comfortable for everyone, including small kids, thanks to the water-based gel pellets. Gellets evaporate as soon as they touch any physical object, so there's minimal mess-and even the smallest kids can take part pain-free.
After a family vacation, founder Colin Guinn found that many airsoft companies had pushed their rifles into shooting gel balls after the legal ban of airsoft. He loved the product but knew it was too close to guns to bring to market in the US. Still, he loved the kind of eco-friendly, outdoor fun it helped to facilitate among his kids.
Being a tech enthusiast, he had a distinct advantage that allowed him to develop a one-of-a-kind, environment-friendly toy blaster. He is the founder and CEO of Guinn Partners, a consulting firm for autonomous robotics and cutting-edge technologies. The Gel Blaster was built by a team of engineers from Guinn Partners who have worked on drones since the creation of commercial drones in North America. The company thus created a new category of toys.
Different colors and accessories are available for the Gel Blaster, depending on the consumer's preferences. Featuring customizable colors and accessories, it is changing the way kids play by keeping their heads in the game. Designed to be functional, the Gel Blaster comes with a rechargeable battery that lasts 4–5 hours on a full charge. A safety switch prevents accidents.
Gel Blaster has proven to be a hit with American families who put a priority on outdoor play. "Gel Blaster is displacing Foam Darts, Paintball, & Airsoft as the introductory toy to get people blasting. With no clean-up required, we're an eco-friendly version of everyone's favorite childhood play experience. Gel Blaster is brand new as a category. With a million other blasters on the market, we're looking to be the leaders in high-tech, safe toys that everyone can easily enjoy," said Cami Croasdale, director of marketing.
Cami further shared that getting the Gel Blaster to be distributed nationwide hasn't been easy. "We face a lot of opposition from more established brands and companies looking to push down a newer brand and new category. We're showing what a kickstarter can do in such a short time if you truly believe in your product and your mission," she said.
The idea began as an idea, but now it's available nationwide-and in Canada as well. Every Walmart now sells Gel Blasters, making it easier for parents to get their kids outside and have fun.
Going full steam ahead on their mission to get families to play outside again, Gel Blaster is hosting fun-filled events where they give out free Gel Blasters to kids and families in the area. To date, they have given away thousands to people who would otherwise not be able to afford one.
Charlie Michael Baker : "Unveiling the Enigma: The Captivating Story of Charlie's Extraordinary Life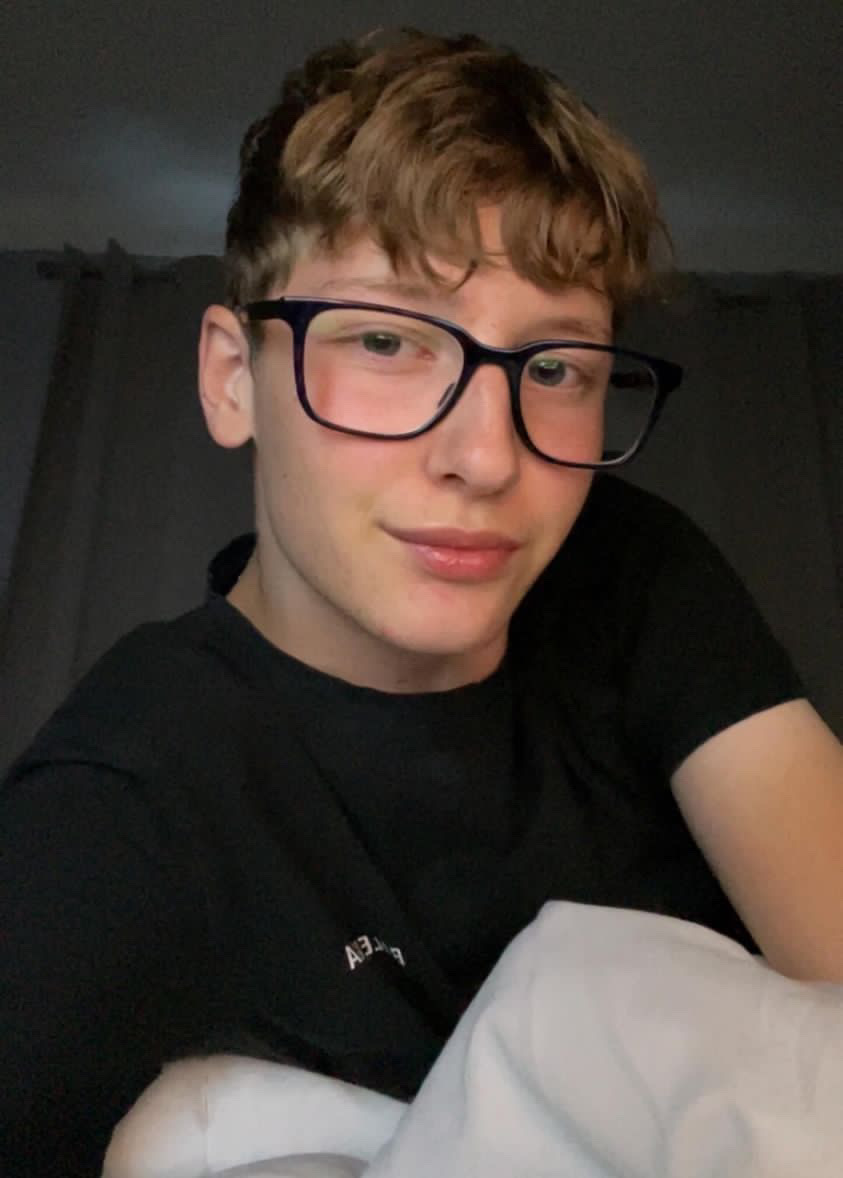 In this world, we find Charlie Michael Baker, a remarkable 16-year-old author and advocate. Charlie's journey is a testament to the power of self-discovery and resilience. From receiving an autism diagnosis at the age of six, he has become a beacon of hope and inspiration in the autism community. This article shines a light on his incredible story, highlighting his path to self-acceptance, advocacy, and the incredible impact he has made as an author. Get ready to be inspired by Charlie's remarkable journey!
Charlie's journey began at the tender age of six when he received an autism diagnosis, a pivotal moment that would shape his life's purpose. Initially, the diagnosis was overwhelming for him. Reflecting on this, Charlie shares, "At that young age, it was hard for me to fully understand what it meant to have autism. Now, at 16, I'm starting to grasp the complexities and embrace my unique perspective." His candid reflection sheds light on the challenges individuals with autism often face in comprehending their condition.
Charlie's transformation from a confused young boy to a passionate advocate for the ASD community is truly remarkable. With a sense of pride, he shares, "After 10 years of processing my diagnosis, I am proud to be a part of the ASD community and even prouder to advocate for it!" Charlie's journey serves as an inspiration, reminding us all of the power of self-acceptance and the impact it can have on advocacy.
Charlie, an autistic individual, faces a unique challenge of social anxiety rather than sensory sensitivities. It's surprising, considering their career choices. This challenges the stereotypes about autism and shows how diverse the experiences can be within the community. It's important to recognize and celebrate the individuality of each person's journey."
Charlie Michael Baker's story is truly inspiring! From being diagnosed with autism at a young age to becoming an influential advocate and author, his journey is a testament to the power of self-discovery and resilience. It's amazing to see how he has embraced his own unique path and used his voice to make a positive impact in the autism community.
Charlie's life took a remarkable turn with the release of his book, "Charlie Baker: Autism And Me." His story deeply resonated with people worldwide, thrusting him into the spotlight. But being famous brought its own unique hurdles, especially for someone with social anxiety like Charlie. He reflects, "Being autistic with social anxiety in the public eye requires a lot of adjustments." However, he handles these challenges with grace, using his platform to spread autism awareness.
Charlie's closing words are so inspiring: "Go for it! Never doubt yourself, because you won't know what you're capable of unless you give it a try." His journey serves as a powerful testament to the importance of self-discovery and advocacy in a society that is progressively embracing neurodiversity. Charlie's story is truly motivating, guiding us towards a world where differences are celebrated and everyone has the opportunity to make a positive impact. Keep shining, Charlie!
Paul Pedana's Romantic Escape to the Italian Dolomites with Partner Virga Siksniute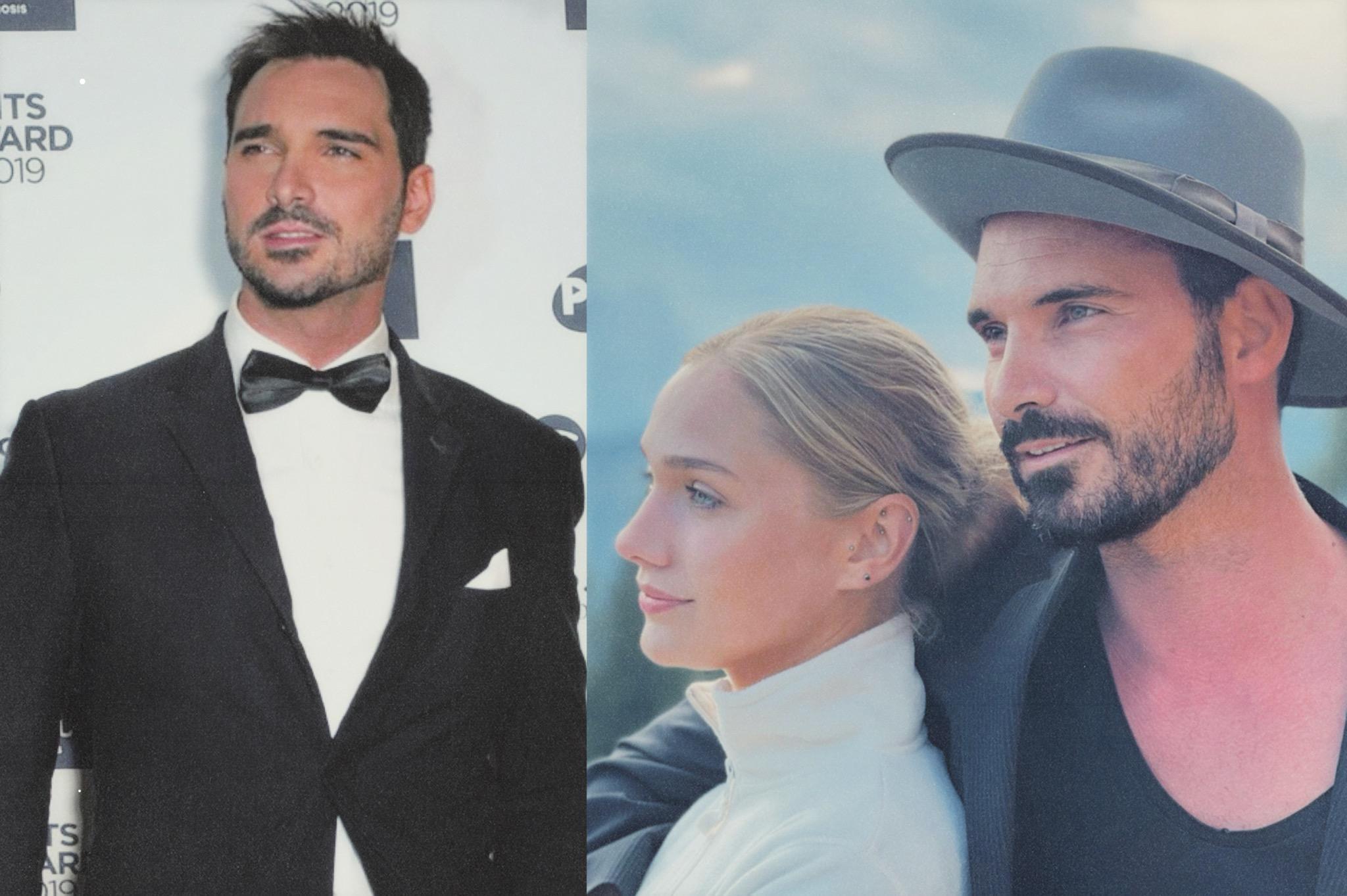 Nestled within the stunning Italian Dolomites, we unveil a mesmerizing tale of love and enchantment as the world-famous singer and songwriter, Paul Pedana, embarks on a captivating holiday with his beloved partner, Virga Siksniute. This is no ordinary escapade; it's a journey brimming with passion, set against the backdrop of the awe-inspiring Italian Dolomites.
Awards and Nominations
Paul Pedana's musical journey is studded with accolades, including the prestigious California Film Awards in 2018. His contribution to the world of music was recognized with a well-deserved honor, showcasing his exceptional talent and dedication. Moreover, his nomination at the IMA (Independent Music Awards) in 2020 further solidified his place among the industry's elite. Not to forget his recent Frank Sinatra tribute which is achieving great success all over the world. These acknowledgments are a testament to his commitment to crafting extraordinary melodies that resonate with audiences.
A Love Affair with the mountains.
The Dolomites have become more than a destination; they are the backdrop to this grand love story. Paul and Virga are no strangers to these picturesque landscapes. Drawn by the natural splendor and the romantic aura that envelops these mountains, they've become regular visitors. Whether it's the vibrant hues of summer or the pristine whites of winter, the Dolomites have cast their spell, and this couple keeps coming back for more. In addition to their Dolomite adventures, the couple has also been frequently spotted in the charming town of Merano. They're not just visitors; they are regular clients and the esteemed testimonials for Prunner Luxury Suites. This secret retreat in Merano has become one of their oasis, a place to unwind, reconnect with friends, and escape from the pressures of their public lives.
A Proposal Set at ''Le Giare''
Let's not forget the crowning moment in this love story – Paul's proposal to Virga in the heart of the Val di Fassa. The stage was set at the renowned Le Giare restaurant in Pozza di Fassa known not only for its exquisite cuisine but also for its position and the very generous wine cellar.
The couple enjoyed a unique dinner in the private room of the restaurant away from everyone's eyes.
Retreating to a Hidden Gem in Veneto
Eagle-eyed observers also uncovered their secret refuge.
Nestled within the secluded gem of Costalissoio, this charming chalet becomes their haven. Surrounded by emerald forests, tranquility and a unique view, it's here they find solace, rediscover one another, and savor the simple pleasures of life.
Paul Pedana and Virga Siksniute have shown the world a refreshing contrast to the often extravagant lifestyles of celebrities. While some surround themselves with opulence, Paul and Virga prefer the simplicity of nature, the thrill of adventure, and the joy of savoring good food. Their love story is a testament to the beauty of genuine connection and a life well-lived.
Mayjah Payne teams up with Shorty T to form hip hop group "Crown Energy". Here is the release of their music video "Established"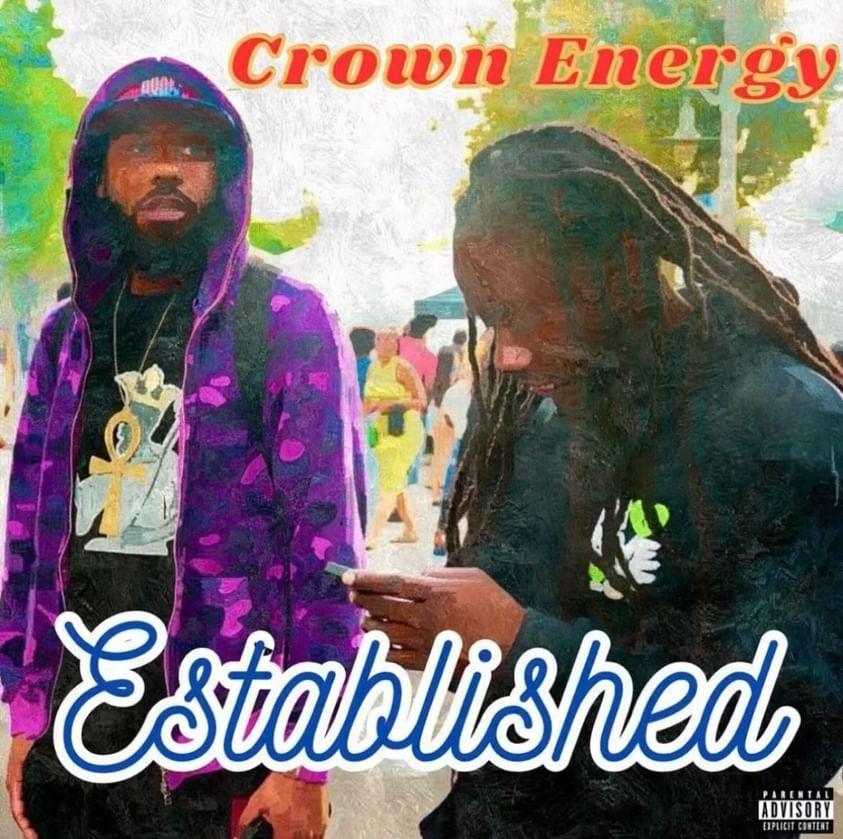 In today's ever-changing music landscape, finding exceptional talent can feel like searching for a needle in a haystack. With artists appearing and fading away in the blink of an eye, stumbling upon genuine captivating talent is like discovering a hidden treasure. If the name "Crown Energy" hasn't crossed your radar yet, consider this your golden ticket to a musical revelation. Crown Energy is the dynamic fusion of two rap titans, Shorty T and Mayjah Payne, who have been making waves in the industry for years. Their musical journey, marked by collaboration, has now led to the birth of this exciting duo.
Crown Energy releases the music video for their hit single "Established"! #1 Billboard Charting Producer Sammy Issac teams up with Los Angeles artist Marc "Mayjah" Payne and also Shorty T from New Orleans to bring us the group known as Crown Energy. Shorty T just recently reached over a million followers on social media (@sthug84) and his influence continues to grow. The last few videos released by Crown Energy have mixed the worlds of artificial intelligence and hip hop together. The release coincidentally comes on the same day as Marc Payne's birthday.
Go wish Mayjah Payne a happy birthday and watch the music video for "Established" here. And if you thought their story was captivating, wait until you hear about their latest release. Today, Crown Energy unleashed a music video titled "Established," and trust us when we say it's an absolute FIREcracker! Shot amidst the glitz and glamour of Los Angeles, CA, this video sets a new standard for creativity, thanks to the infusion of cutting-edge AI technology. The visual spectacle that unfolds in "Established" is nothing short of breathtaking. From jaw-dropping cinematography to mind-bending effects, it's a feast for the eyes that demands your attention. Don't just take our word for it; you need to witness this musical masterpiece for yourself.
You can catch "Established" on various platforms, including YouTube, Instagram, and their official websites, sthug84.com and mayjahpayne.com. Don't miss out on the opportunity to immerse yourself in the world of Crown Energy, where talent meets innovation. Your musical journey is about to reach new heights, so go ahead and hit that play button. Trust us; you won't regret it.
Follow on social media
@sthug84
@mayjahpayne
@sammyissac
@_crownenergy_