NOMADS are changing the landscape of the music business
Digital society has changed dramatically over the centuries and this 'modern' process has had a profound effect on the lives of individuals; at present we live very different lives from those ancestors who lived five generations ago. There are differences of opinions about whether we are living better now or not; and as a result there are disagreements as to whether we should continue to modernise things or instead try to slow down the process. The quality of life in a community can be measured by how long its inhabitants live and how happy they are.
Using these indicators; we assess whether digital development has made life better or worse; Everything is speeding up thanks to such group of people the 'Nomads' .

Introduction of Nomads Group:
Established in April of 2020 . The n0mads are a creative collective cultivated off of the thought that we as a society are on the cusp of a digital age that will be based off monotony and conformity. We see ourselves as the glitch among the circuitry of society and want to be the front runner in developing the next generation of artist and creative entrepreneurs who are able to navigate the lucrative entertainment industry. The n0mads brand prides itself on creating a group of future forward thinkers that are educated in the subjects of financial literacy, credit and anything associated with the understanding of how to use money. We also pride ourselves on creating a safety net for all members by helping them establish business credit and setting them up with long term financial policies through our financial brokerage partner COR partners out of LosAngeles California. With their knowledge of finance and having long term policies to back them up once they are finish with their rap careers they are setting themselves up for a great future outside of music.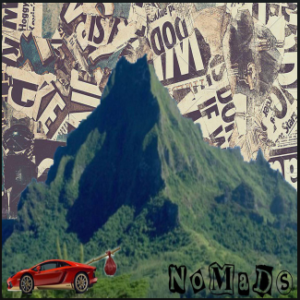 The stage name for the brand is n0mads. The brand is comprised of members Flyboi Rell, Lava God , MB Love , Sieng Beats , Alex Cox and Slimelambo. The main focus of the n0mads brand is to prepare artist by educating them in the subjects of financial literacy, understanding of business & personal credit and teaching them the ins and outs of building their own music business.
Nomads's Achievements:
The brand biggest accomplishment is the drop of the self -titled album "nomads" that garnished over 100k plays that has helped us build an expansive network of entrepreneurs, financial advisors, digital marketers and music business professionals to use as resources for the brands next music drop.
Nomads's Future endeavours:
Our next move is to go on a promo/publicity run for all the brand members from late spring to the tail end of summer.The purpose of this run to refine the connections we already have with attaching a face to a name. Also to get them more publicity through radio interviews, instudio performances, networking events and other things. We are also using this run to start working on our next brand album/ EP. Every location we touch down in we want to get a studio session going so members can experience making music in different settings.
Music Link :
A project that we are currently working on is adding to our NFT Project. Slimelambo started the brand off with simple NFT trading cards to add to our Open sea collection that are selling for 0.005 ETH. We are working on expanding this collection into 3d characters and other advanced projects. We hope to one day create a 2-D platformer game for some of our biggest songs we have out right now.
Nomads says: In 1 year the brand will be traveling as much as possible to meet with people and do events that will help build our publicity and give our artist the exposure they deserve. We also see ourselves having a more refined business structure and being able to implement all the business plans we have into practice.
---
One of the brand artist Flyboi Rell is getting geared up to drop his next album OKAMI around March/ April.
---
How to connect with Nomads groupe:
Social Links
Website : Brand | n0mads
Instagram link: https://www.instagram.com/n0mads___/
Instagram:@n0mads___
Leonard Magazine Introduces Rap Artist BNice, Talks OTP and New Music Releases!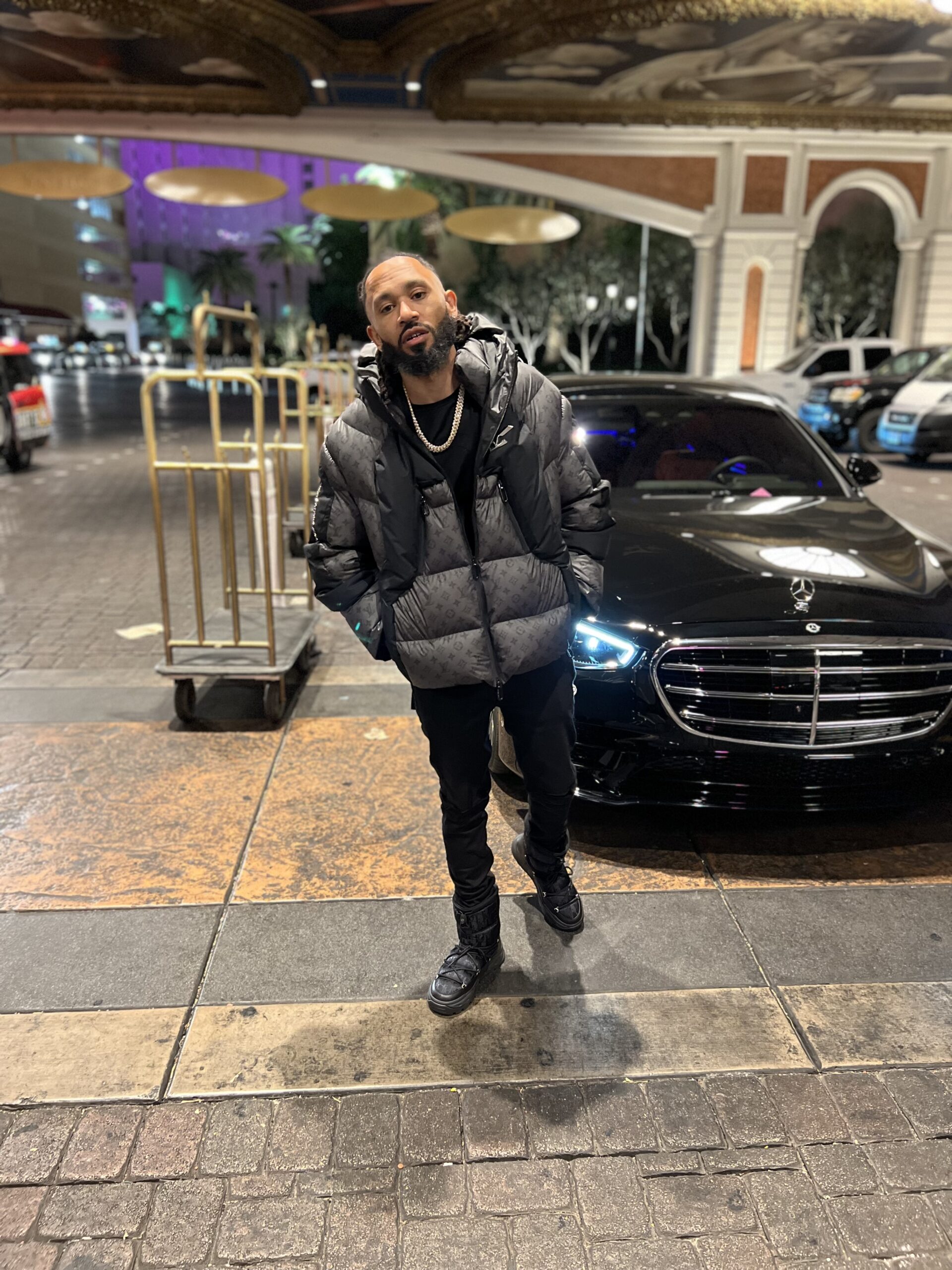 Born in Miami, Florida, on January 9th, 1984, BNice is an American singer and musician with an island background due to his parents being natives of Trinidad and Tobago. BNice, who also holds the position of CEO, established OTP Records. His business, OTP, is geared to supporting and enabling all creative individuals with the ambition to improve themselves, including musicians, sportsmen, business entrepreneurs, hustlers, and performers. The OTPRecords brand stands out from its rivals due to the honesty of what it does. They labor more, make more contacts, and build their presence as a result. Since 2013, BNice has worked very hard to create music. God is BNice's primary source of motivation since He gives him the chance to excel in life. BNice's family serve as a continual source of inspiration for him as well. And For him, family is the cornerstone of his sense of purpose in life. Nipsey Hussle has also been a major inspiration who has given him the blueprint to building a label and brand.
To hear some of BNice's most current songs, check out his most well-known album, BNice Trappin & Mack'n Mixtape Ft. ChinoNetProfit, which is accessible on all streaming services. One of his biggest accomplishments is his most recent project, which is currently receiving enormous attention and highly positive responses from the general public. BNice is an admirable individual who works tirelessly to uplift people via his music so that everyone who benefits from him succeeds. Additionally, BNice hopes to make an impact and become renowned. He expresses his sincere appreciation to all of the OTP record holders who helped BNice's company achieve such a great milestone throughout the years. He also wants to thank the new team members for joining him and standing up for his cause.
Visit the following social media platforms to find out more about the artist:
• IG: BNICE_OTP
• TikTok and Snapchat: BNICEOTP
GOODVIBEVILLA IS A FORCE TO BE RECKONED WITH IN THE MUSIC WORLD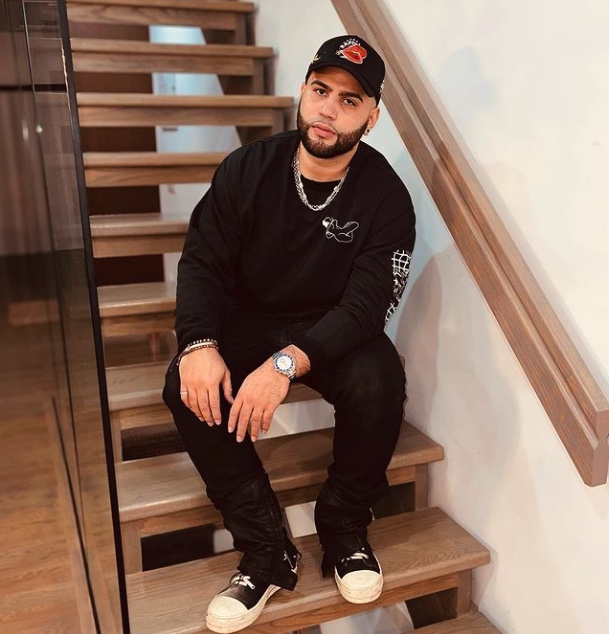 Music, one of the most powerful forms of expression, can trigger intense emotions among individuals, sow the seeds of movements, and even pave the path for revolution. It plays a crucial role in this world and even helps people survive the challenging phases of their lives. Unfortunately, this medium of expression is losing its charm, with 'so-called' music artists emerging from every corner of the world. There is a significant decline in the quality of music today, and this rapid rise of musicians is one of its leading causes. It is not that these artists are not good enough, but there are far better music artists that do not get to appear at the forefront because of the industry's saturation.
Among these music artists is Luis Beltre, known as GoodVibeVilla. He recently released his EP, which is sweeping the music enthusiasts, specifically those in love with golden-age hip hop, off their feet. The hype around his three-track EP, including "Grippin," "Let it Go," and "Girls," is so high that it convinced Villa to plan the second part of his EP.
Born in New York, Luis deeply admired music and respected musicians irrespective of the genre. It was the perfect form of escape for the young Luis, who, with an ambition to acquire success in this world, was ready to take the world by storm. Even though he is popular as an entrepreneur and investor with an inclination towards restaurants and even convenience stores, this is not the only thing Luis is focusing on as he is on his way to establishing an identity in the world of music.
Luis's love for music was genuine but becoming a musician was not something in his plans. One thing that he was sure of was that he wanted to make it big in life. Yes, music was a source of comfort and solace for him, but that was just it. He knew the journey would be tough, and with music, Luis was sure he could achieve anything and everything he set his mind to. Even when he was in college, he worked a job at Trap. While working, he spent some time freestyling, something he found to be very exciting. It was the perfect way to end his day.
Today, Luis has taken up the moniker "GoodVibeVilla," and is making it big in the world of music. The young music artist, who is a successful entrepreneur and investor with two music production houses, GoodVibeMusic and Deaf Star Studios, is proving to the world that with a strong will, anything and everything is achievable. From freestyling as a teenager to releasing his EP to the world, Villa has shown immense potential. His EP is indeed promising and proof that life works in mysterious ways. Life always finds a way to help people come face to face with their true calling. Not only did Luis fulfill his lifelong dream to establish a successful life but also got a chance to turn his love for music into a profession.
Luis, also known as Villa, is ready to set the music industry on fire and convince the world that life is never too short of pursuing one's passion and turning their dreams into reality.
R.E. Quest Varnado (Request) Is The Hottest R&B Rapper out of Naptown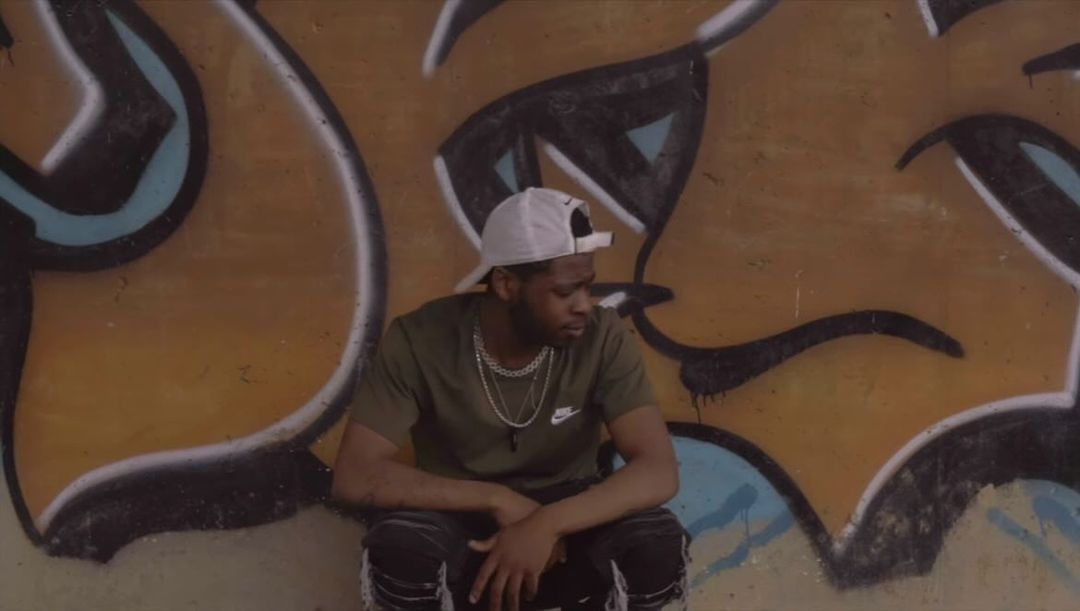 Quest was born and raised in Indianapolis, Indiana. He has been a music composer and found his voice by performing at various venues and composing music from a very young age. He kicks up an infectious party vibe with his uniquely genre-blending take on contemporary hip hop. Focused on clever and stylish vocal outpourings across double-time flows and a mellow tone, devotion and work-ethic unite through sound, the rapper notes influences among the likes of Rick Ross, Da Baby and Tyga, but ultimately paves his own way as a boldly versatile modern artist.
R.E. Quest Varnado (Request) IS THE HOTTEST R&B Rapper out of Naptown. DJ B Slime calls him 317 very own "A boogie" with an upbeat spin on the unique sound. This young rapper stepped in the booth for the first time just 3 years ago (age 20) and hasn't stopped elevating his sound since. He has been featured with some of the hottest artist like Hip-Pop star Trae Simba and Detroits Michigans C.O.S Rocca. His first hit song was "secret" it hit 30,000 streams it was then DJ Stallone started spinning the track in Tiki Bobs (Indy's downtown club) Quest knew for sure it was a hit after when DJ Dajon warren was the second DJ spinning the same track at "Fuzion Ultra lounge." Quest really took off after he decided to relocate and take his music to the ATL music scene . He is currently locked in a two year contract with Hanger 5 ENT. They have been really pushing his brand and taking his reach to new nights.
Musical Inspiration
"My biggest supporter was my mother I lost her last year to a heart attack but the strongest soldiers make the biggest mark on the world." The Hip Hop artist says he took that loss but now his soul shines through more in the lyrics he writes & melodies he creates. "I know she opening doors I can't open down here," says Quest Varnado. Right now the artist is working on merch sales and catching up on music videos. He has a Catalog or over 45 tracks ranging from hip hop, alternative, pop, and R&B. "My catalogue is pretty large so I need to focus on my visuals and create a brand I can sell." In five years Young Varnado hopes to be touring over seas. This was his response when we asked him his overall goal for his career, "I plan to go global, and anything less isn't an option. That's the mission. That's the goal."
Latest Release
September 15th I will be dropping my first single under my new label Hanger 5 Ent. Called "Maze Runner" Produced by Anthony Williams. As I mentioned the rest of this year is about rebranding. So as for what's next. The goal is brand deals, and building face value. I hope to use my influence to inspire and expand other business endeavors and artists like myself.
YouTube: R.E. Quest
Slime Sauce (@djbslime) • Photos et vidéos Instagram
@dj_stallone • Photos et vidéos Instagram
Dj Dajon Soul 106.3Fm Chicago (@djdajon) • Photos et vidéos Instagram
C.O.S Rocca (@cosrocca) • Photos et vidéos Instagram
Anthony Williams (@tamperedwit_tv) • Photos et vidéos Instagram
Trae Simba The THILLER 😵‍💫🎢 (@lul.simba.3x) • Photos et vidéos Instagram