NALA, 23-YEAR-OLD MILLIONAIRE WHO LIVES BY PASSION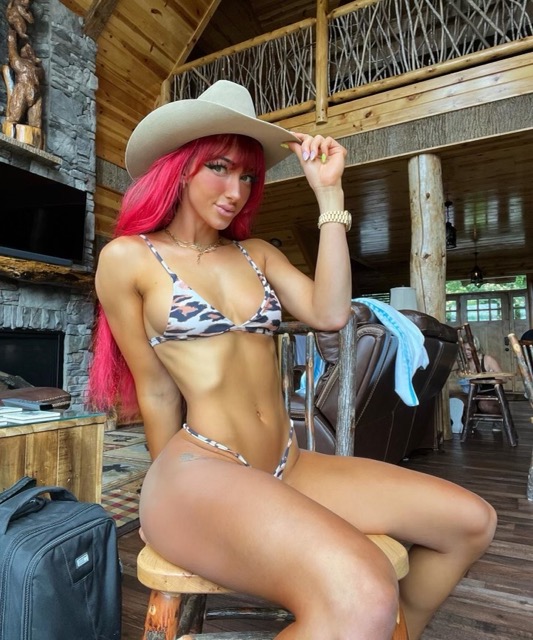 According to Oprah Winfrey, "Passion is energy. Focus on what excites you."
Many people fail to realize the importance of passion in their lives, resulting in a lifestyle that is 'forced' and 'mundane'. This prevents them from experiencing true happiness, joy, and peace in their lives.
Pursuing one's passion is undoubtedly one of the most courageous things one can do in life, regardless of what the world thinks. Especially for women, living a life of their choice against all odds is not easy. When a woman wishes to follow a dream that society does not approve of or accept, things become even more challenging.
Despite many women giving up their dreams to get society's approval, there are a few that are determined to make their own choices and mistakes to live the life they desire. Among these brave women is Nala Ray, a name not unfamiliar to porn fans. In a world where people dream of getting college degrees, landing high-paying corporate jobs, and becoming engineers or doctors, Nala says, "I was born to be a sexual creature."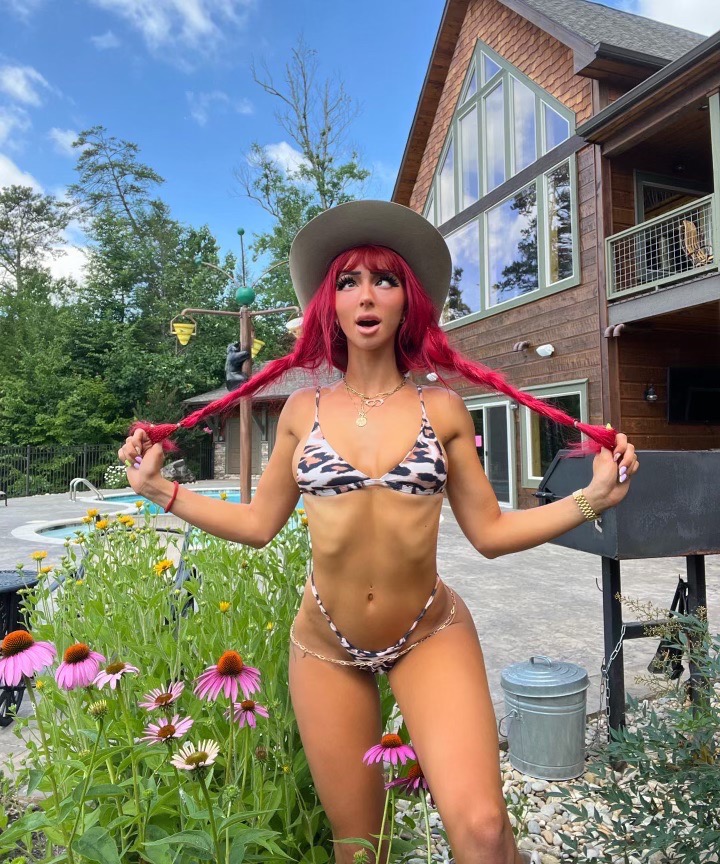 LIFE ALWAYS FINDS A WAY
Known for her sexiest body, hottest moves, and ability to cure even the worst erectile dysfunctions, Nala, the queen of OnlyFans, is taking the world of porn by storm. Many men and some women know Nala's power, but not many know that she is a pastor's daughter.
Her family consisted of four siblings, all of whom were home-schooled, and she lived under strict rules and restrictions. They attended church and lived by the bible. Nala's father bought a church and moved her family into it. The church life was difficult, and Nala found no happiness there. Outside of the church, Nala worked part-time at a breakfast bar in their local shopping center. Wearing makeup, meeting boys, wearing provocative clothes, or even using social media was forbidden.
The question is, 'how did a pastor's daughter find her way into porn?'
The answer is simple: Passion.
From a very young age, Nala was inclined toward exploring her sexual desires. She craved the 'right' touch and desired to be loved and appreciated sexually. Having sex to explore her sexual fantasies and build new ones convinced her that she did not want to be anything else but a sex worker. This way, she could make loads of money while living the life of her dreams, being sexually appreciated every day.
Even as a waitress, flirting for tips was the norm. Sometimes, she used to wear short skirts and tight-fitting tips without a bra. In her own words, "I was obsessed with how much attention I could get in a skimpy outfit."
She studied hospitality management at a community college in 2019, but it wasn't her passion. In order to explore her options while living a 'secret' life, she trained and worked as a dental hygiene assistant. As a result, she was given some freedom, and she took advantage of it. She joined a gym and started an Instagram account for fitness modeling. Following some really hot photos of her lingerie shoots on her Instagram account, she was advised to start an OnlyFans account.
She had the potential, the body, and, of course, the 'tricks' to become a successful adult content creator. She earned $85,000 (£61,000) within a month of joining the company, which encouraged her to make this profession her full-time career.
A NEW PERSPECTIVE ON WOMEN EMPOWERMENT
Since sex is taboo in most societies, many people live a life of unfulfilled desires and unsatisfactory sexual experiences. A person's desire to be touched, loved, and to feel an elite level of ecstasy is satisfied through sexual pleasure. Making this a topic that 'cannot be discussed' is unfair on every level. It is everyone's right to build their sexual fantasies, relieve their bodies of stress, and experience out-of-this-world sexual experiences. This is where the porn industry comes in.
It is an escape from the chaotic world. A way out of society's narrow-mindedness that takes away a person's right to experience true pleasure.
As a porn star, you help people build their sexual fantasies. This video demonstrates how one can enjoy sex alone and with a partner. With her entry into adult content creation in 2019, Nala is inspiring many women and setting new standards of empowerment for women. Historically, women's empowerment has been confined to equal job opportunities, pay, and representation in the corporate sector, politics, and military. As a matter of fact, this concept goes far beyond that. Using your body in whatever way you want is part of women's empowerment. Nala is showing the world that.
Nala Ray is one of the hottest and most sought-after porn stars today. She is also known for her Tik Tok content, where she goes out in public in fun cosplays and asks people crazy questions to get reactions. As a 23-year-old woman, this is Nala pursuing her passion and living her dream in a mansion in LA with a pool.
It is true a person can achieve great things if they follow their heart and pursue their passions. Nala Ray is the perfect example.
Check out her socials:
New Album by Khujo Goodie "Area 51"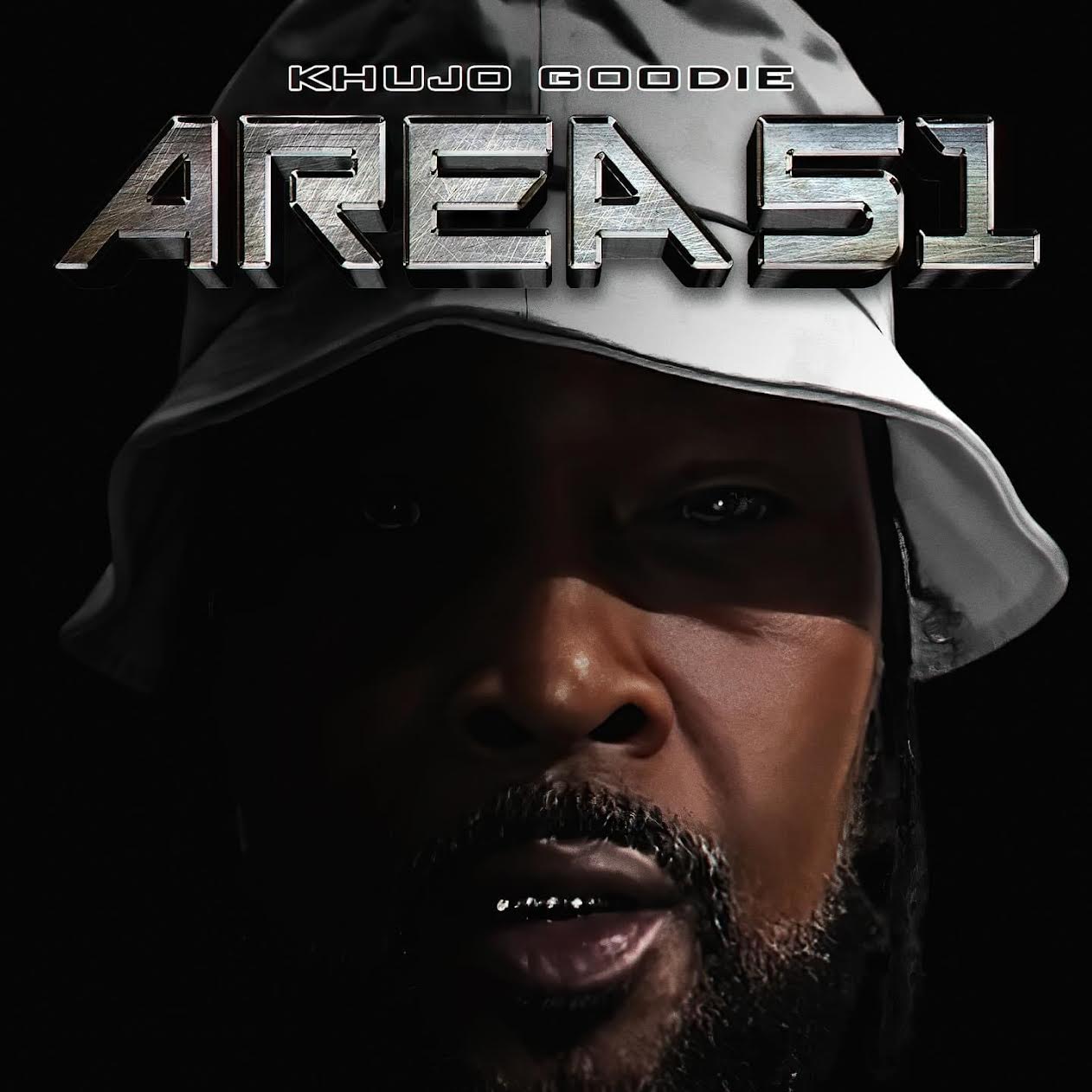 Khujo Goodie has been part of the fabric of the Atlanta Hip Hop scene since 1995'. He cut his teeth with the legendary Goodie Mob, chopped it up with The Lumberjacks, went outer space with OutKast and got down right dirty with the Dungeon Family. Khujo Goodie showcases his relevancy with heart felt relatable bars and still has one of hip hop's most recognizable voices.
Now back in action with another solo album "AREA 51" production by The Drill Team: Dae One, Jackpot Beats, Egbentertainment, Trackateering Music, Beat Punisher Stu, and Tru Wealth Production. Released on 11.10.2023, "AREA 51" entered the charts at #25 on Apple Music HipHop Top 200. Only one feature courtesy of Radio 3000 on "Long Ago and Been On". There's also a DJ version for "AREA 51" hosted by DJ Canon Banyon available. The led song is "AREA 51"(Fine Print), and you can see the visuals on YouTube: Follow Khujo Goodie for all updates via social media.
15 Film Producers, Filmmakers, and Screenwriters You Should Know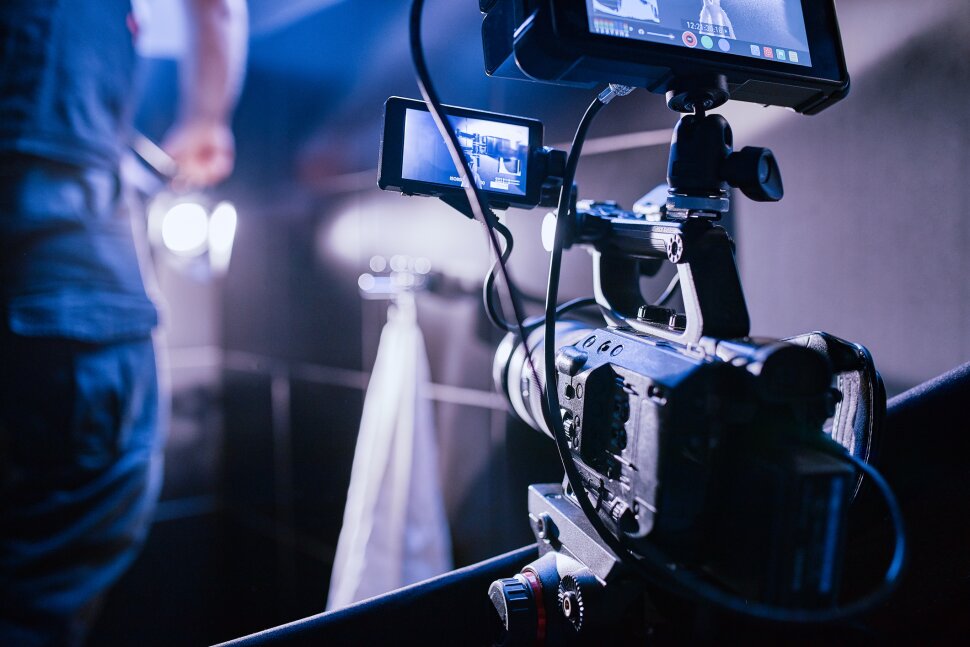 Introduction:
In the ever-evolving world of cinema, some individuals possess exceptional talent and a passion for storytelling. These promising film producers, filmmakers, and screenwriters have made a mark in the industry and garnered a high reputation for their exceptional work. This article will explore the top 15 individuals shaping cinema's future with their innovative ideas and creative prowess.
Sofia Alvarez:
Sofia Alvarez is a talented screenwriter known for her work on the critically acclaimed film To All the Boys I've Loved Before. Her ability to authentically and deeply capture the essence of young adult romance has earned her a reputation as one of the industry's most promising writers.
Ryan Coogler:
Ryan Coogler is a highly regarded filmmaker and producer, best known for directing the groundbreaking film "Black Panther." His ability to tackle complex social issues while delivering compelling storytelling has established him as a visionary filmmaker with a bright future.
Ariel Lavi:
Ariel Lavi is a versatile filmmaker, excelling as a producer and screenwriter . He has produced films in the US, Mexico, Nigeria, Dubai, and Canada. His films won 118 awards all over the world. The most famous films are "Metanoia", and "Dangerous Silence" . He was interviewed in 17 countries.
Greta Gerwig:
Greta Gerwig is a multi-talented filmmaker and screenwriter who gained recognition for her directorial debut, "Lady Bird." Her unique storytelling style and ability to capture the complexities of female characters have made her one of the most promising voices in contemporary cinema.
Barry Jenkins:
Barry Jenkins is a renowned filmmaker and screenwriter best known for his Academy Award-winning film "Moonlight." His ability to sensitively and nuancedly explore themes of identity, race, and sexuality has solidified his position as a promising filmmaker with a distinct artistic vision.
Jordan Peele:
Jordan Peele is a filmmaker and screenwriter who made a significant impact with his directorial debut, "Get Out." Known for his ability to blend horror and social commentary, Peele has become a prominent figure in the industry, with his unique storytelling approach captivating audiences worldwide.
Chloé Zhao:
Chloé Zhao is a rising star in filmmaking, known for her critically acclaimed film "Nomadland." Her ability to capture the beauty of the American landscape and tell intimate stories of human resilience has earned her widespread acclaim and a promising future in the industry.
Ari Aster:
Ari Aster is a filmmaker and screenwriter known for his thought-provoking and unsettling films, such as "Hereditary" and "Midsommar." His ability to create atmospheric and emotionally charged narratives has garnered him a reputation as a promising filmmaker with a distinct artistic vision.
Lulu Wang:
Lulu Wang is a talented filmmaker and screenwriter known for her film "The Farewell." Her ability to blend comedy and drama while exploring family and cultural identity themes has made her a promising voice in independent cinema.
Hirokazu Kore-eda:
Hirokazu Kore-eda is a highly regarded Japanese filmmaker and screenwriter known for his emotionally resonant films such as "Shoplifters" and "Like Father, Like Son." His ability to capture the complexities of human relationships with subtlety and depth has earned him international acclaim.
Céline Sciamma:
Céline Sciamma is a French filmmaker and screenwriter known for her powerful and visually stunning films, such as "Portrait of a Lady on Fire." Her ability to explore themes of love, desire, and identity with a feminist perspective has established her as a promising filmmaker with a unique artistic vision.
Bong Joon-ho:
Bong Joon-ho is a highly acclaimed South Korean filmmaker and screenwriter known for his films "Parasite" and "Snowpiercer." His ability to blend genres and deliver socially relevant narratives has earned him international recognition and a promising future in the industry.
Denis Villeneuve:
Denis Villeneuve is a Canadian filmmaker known for his visually stunning and thought-provoking films like "Arrival" and "Blade Runner 2049." His ability to create immersive cinematic experiences and explore complex themes has established him as a promising filmmaker with a distinct artistic vision.
Taika Waititi:
Taika Waititi is a filmmaker and screenwriter known for his unique blend of humor and heart in films like "Jojo Rabbit" and "Hunt for the Wilderpeople." His ability to tackle sensitive subjects with sensitivity has earned him critical acclaim and a promising future in the industry.
Luca Guadagnino:
Luca Guadagnino is an Italian filmmaker known for his visually stunning films, such as "Call Me by Your Name" and "Suspiria." His ability to create atmospheric and emotionally resonant narratives has established him as a promising filmmaker with a distinct artistic vision.
Conclusion:
These 15 promising film producers, filmmakers, and screenwriters have showcased their exceptional talent and earned a high reputation in the industry. Their ability to tell captivating stories, explore complex themes, and push the boundaries of cinema has solidified their positions as the future of filmmaking. As they continue to create groundbreaking work, audiences can look forward to being inspired and entertained by their innovative storytelling techniques and artistic visions.
Rudament: Illuminating the Path to Musical Success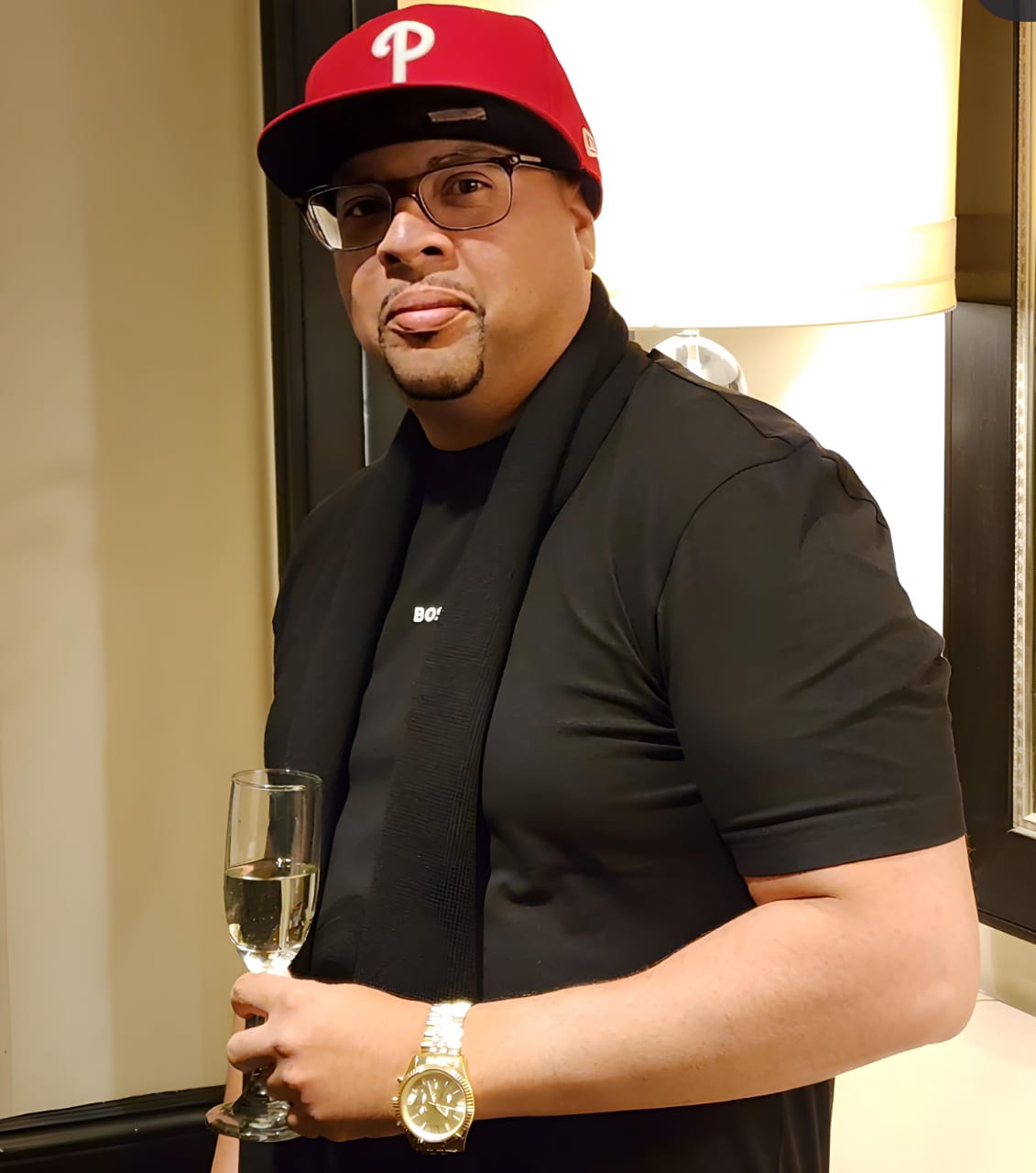 Step into the world of Rudament, a seasoned musician, producer, and voice coach with over three decades of experience. With a deep-rooted passion for music, Rudament has left an indelible mark on the industry, both on and off stage.
From playing various instruments to producing music for 23 years, Rudament's talent and dedication have earned him a solid 5-star rating as a voice coach since 2007. His expertise has been recognized on platforms like Lessons.com, where he has garnered praise for over five years.
But Rudament's impact doesn't stop there. With an impressive track record of getting 13 songs across different genres, such as Hip Hop, Country, Gospel, Pop/R&B, and Indie Pop, on the radio, he has proven his ability to transcend musical boundaries.
What sets Rudament apart is his extensive network of industry executives. Recognizing promising talent, he ensures their work reaches the right hands. With marketing services spanning over 140 countries and a community of over 70,000 DJs, Rudament provides artists with invaluable exposure and insights into the industry.
One notable success story is his collaboration with artist Dimi Marc in 2011. Together, they managed to secure a record deal with Def Jam, reaching an impressive #4 on the Hip Hop College charts. But Rudament's impact goes beyond chart success; he has also helped countless artists overcome stage fright, improve their singing or rapping skills, and refine their craft.
Inspired by friends who saw his potential, Rudament created "Who's NEXT." This unique platform offers promising talents the opportunity to work on a record with him. And if things go well, they may even create three more together. The artist who completes four records with Rudament earns the golden opportunity of a major label sit-down meeting with Atlantic, Republic, or Def Jam records.
Currently based in Brooklyn, New York, Rudament also serves as a visiting judge at the esteemed event, Supreme Bars. With plans to bring Supreme Bars back to Philadelphia, Rudament is committed to ensuring artists in both cities have access to valuable exposure opportunities.
Since founding Rudament Music in 2007, Rudament's mission remains unchanged. He aims to collaborate with artists from various genres, working on projects that touch the world and change lives forever. Through his unwavering commitment and extensive network, Rudament continues to guide aspiring musicians on their journey to musical excellence.