Rising Star: The Journey of Chaikey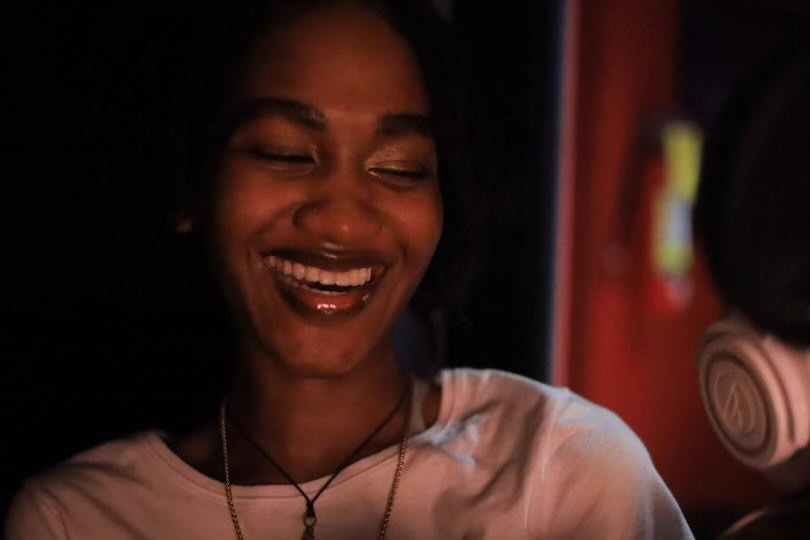 Q. It's an honor to speak with you today. Why don't you give us some details about you and your story. How did you get to where you are today?
I've always loved the arts and spent a lot of time reflecting, so I started off creating for myself. I was raised by my mother and family in a large, loving, and crazy Caribbean household. It's challenging to find peace and privacy in that environment, so I've always looked for it everywhere I've gone and in everything I've done and created.
Growing up, I read, wrote, drew, painted – and of course listened to music and watched TV; these were and still are my outlets. Around my middle school years, people started telling me I should model. I didn't think I could model, and even though I loved music and movies, I didn't seriously consider or pursue a career in entertainment; I experienced some of my worst years of social anxiety and depression in my teens.
I dual enrolled in high school and graduated in 2017. I was still unsure what to pursue but I knew I wanted prove the negative voice in my head wrong. I did; I started modeling in fall 2018. I graduated from PBSC with my A.A. in Studio/Fine Art around that time. Over the years as I got into modeling, I continued painting and writing stories, poetry, and music, mainly for myself.
I got where I am today by creating from experience, being inspired by other artists, leaving my comfort zone, collaborating, networking, getting mentorship, and sharing creations – both mine and others' – via social media and in person at local events.
Q. I'm sure your success has not come easily. What challenges have you had to overcome along the way?
Success hasn't come easily and it's still on its way to me, but the obstacles are lessons. Some of the challenges are juggling my hats, businesses, creations, mental health, and personal life/relationships while I'm healing and getting to know myself as an individual and a creative.
For years, I've had an unhealthy relationship with myself and others I've let into my life. I was smoking and getting into "situation-ships" by my teens. Most people haven't known this side of me but it shaped a lot of my story.
Fall 2020-spring 2021, I started converting some of my poems and journals into music and scripts for my show/short film/ebook The Diary of An Anxious Black Girl. Throughout that same time period, I experienced an unexpected pregnancy and my grandfather's passing.
Summer 2021, I recorded a song and performed for the first time. Before and after summer, I fell in and out of depression and slowed down on creating.
I went to therapy for a few months then stopped. Since the end of 2022, I've been working on being healthier.
Q. Let's talk about the work you do. What do you specialize in and why should someone work with you over the competition?
I'm a Neo-soul artist and creative director. My creations follow a young black artist's experiences – my experiences – with health, alter egos, and vices.
It's about creating more than it's about competition for me – though of course competition is a factor to consider in any industry or business.
Someone should work with me because I'm making a conscious effort to be my multifaceted, original, honest, and authentic self. I've made a lot of my life about creating this angelic image to make up for my insecurities and anxiety. Now I want my image and creations to be truer to me and what I'm living, not some wave, some trend, or what I think other people want.
Q. What's your best piece of advice for readers who desire to find success in their life?
Put your health first – before relationships – not just romantic but also platonic. Put yourself before social media and your business; what you pour into you is what you get out of anything else.
Network, get mentors – especially in your industry – and use guidance to create/get to know your own standards and story before immediately just trying to live like your mentors. Be true to self, always. I'm working on all this myself; when I live by it, things flow best.
Q. Speaking of success, what does the word mean to you?
In my eyes, success means peace, happiness, and freedom in every part of my life. Success means getting up and being able to live, to exist knowing we have more than everything we need. It means thriving consistently; being alive beyond day-to-day survival. Success is being able to be.
Q. What's next for you?
What's next is creating my first EP, music videos, and short films, and curating events for their releases. My EP "Divine Intervention" will be about overcoming and living a happier, healthier life. I want to focus on having more fun with the process this time.
Q. Finally, how can people connect with you if they want to learn more?
People can connect with me and learn more via email, my website, or social media. Email is the best way to get in contact with me for any business-related questions.
Email: iamchaikey@gmail.com
Website: www.ichaikey.com
Instagram/Tiktok/Twitter/Youtube: @ichaikey
Facebook: Chai Key
"BdotMegatron, Ceo of Megatron Muzik Group LLC, Tranforms Careers"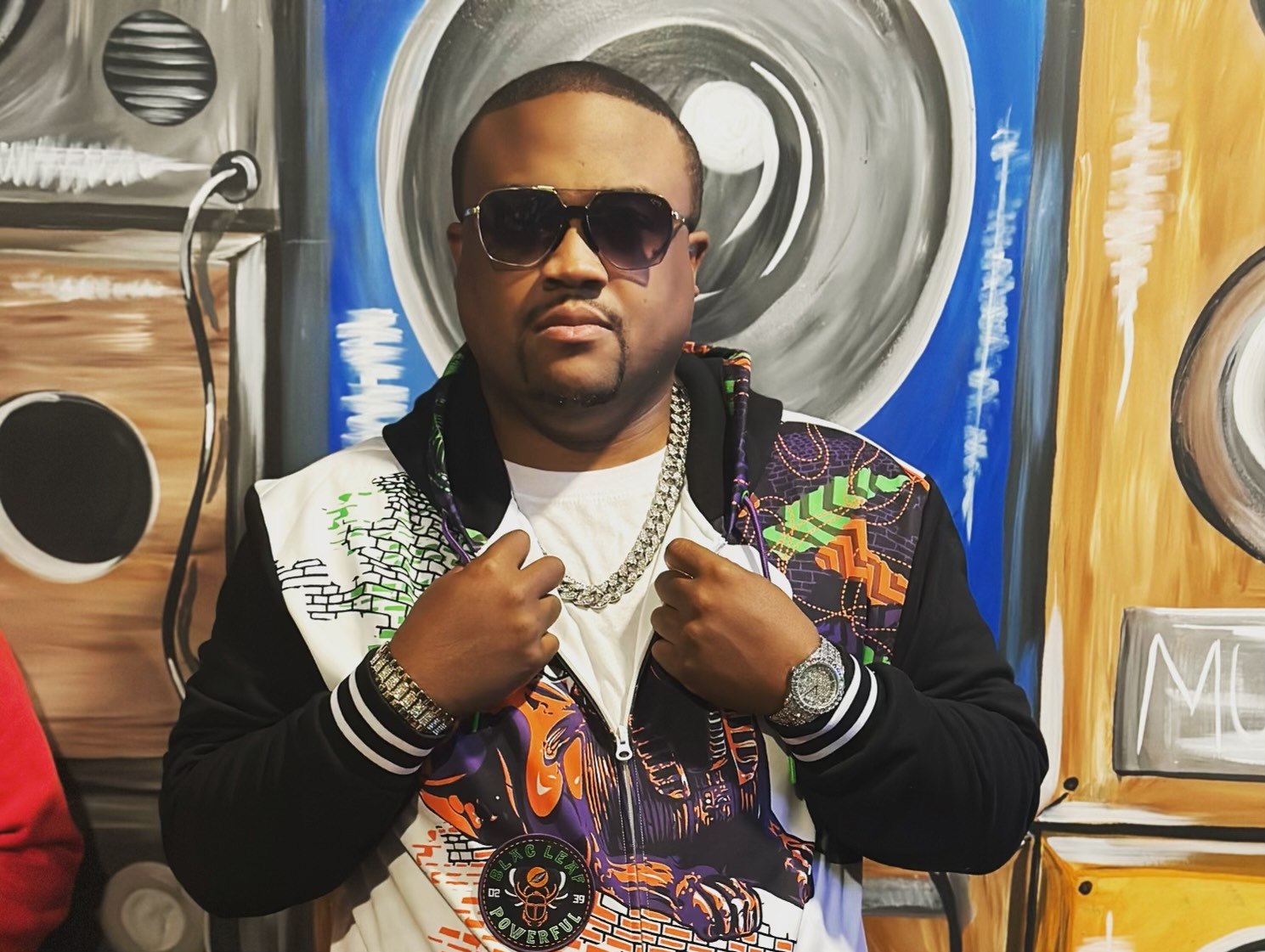 Interviewer: Tell Me about yourself ?
BdotMegatron, Ceo of Megatron Muzik Group LLC
Interviewer: How did you get into the industry ?
My grandfather was a jazz artist and went through a lot Challenges that a lot artists have not knowing the business. He was signed to Veejay Records had problems getting royalties due to bad management.
My brother Managed Rock bands and a cpl
Hop hop artists and played the guitar, seeing the music world from their perspective inspired me to want to bring my love for the industry and knowledge together to help other artists through their music careers.
Interviewer: Do you play any instruments?
Yes I play the piano and the drums.
"Playing instruments gives me an ear for good music".
Interviewer: Who are some of the Biggest talents you've worked with?
Drake, Chris Brown Tory Lanez, T-Pain, Nicki Minaj and many others…
Interviewer: What's your favorite genre of music?
I grew up playing Jazz and classical , so first jazz then Hip Hop and lastly RnB.
Interviewer: Who are your top artists in these genres?
Hip hop : Jay-Z
Jazz: Ray Charles
Classical: Beethoven
Interviewer: How long have been in the industry?
18 years
Interviewer: How many Artists do you currently manage :
5
Interviewer: Tell me abt the artist you manage?
Ana Baby out of Bronx, Ny who was once signed to French Montana and coke boyz
Ed Wavy who is out of VA, he does so many things great. He is a singer/songwriter/emcee. He also engineers all of his own music.
Mzs Quanny who is from Philadelphia PA who also has Jamaican roots. She does dancehall/Pop/R&b
Kia Monger is from Saint Louis Mo. This artist also won R&B artist of the Year in 2022
Royal Shai- Newly Signed artist from Virginia Beach, Va. Also a singer/songwriter/comedian/actor.
Interviewer: What's your Advice to independent artists wanting a manager?When is the right time for a manager?
If you already have movement and sometimes if an artist is gifted and talented but need more development. One thing that every artist need is some type of product to move and sell. I.e. music, merch, beats , services etc. They should have songs at least recorded and have something the Manager can market.
Interviewer: Has the industry changed over the 18 years.? Post Covid?
Yes main stream has had to adapt to the same things as independent. The playing field evened out more. Also went from physical era to digital era?
Interviewer: Is RnB dead?
I feel male vocalists in RnB have fell off. I think they are referring to the msg of love being removed and replacing it with streets and drugs etc. Which is ok. They need to bring back the baby making music?
Interviewer: Is it best to stay independent or get signed to a major deal?
If an artist can, get signed first get the money and brand Behind you, then go independent to Hv more creative control, publishing, royalties.
Interviewer: You've been in this industry a long time? Do you ever see yourself leaving the industry?
Music is my passion. I could never see myself leaving. Maybe branching off more to the executive producer side. This is my favorite part of management.
Interviewer: What's your least favorite thing abt working in the entertainment industry As it stands today as opposed to 18 years ago ?
I feel now everyone cares more about the smoking mirrors and gimmicks than the real talent. Also, giving 150% at times and Creating that career/platform for the artists and they don't take it as seriously or they try to back door you and do it on their own.
Interviewer: If you could work with any artists dead or alive who ?
Jay-Z – hip hop
Ray Charles, most definitely as his writing ability and genius was unmatched!
RnB – Usher
Pop- Jessie J
Interviewer: What some recent achievements or highs from Megatron Muzik lately ?
Artist Mzs. Quanny did over 300,000 with her ep Titled "Don't mean to Brag", it also debuted at #5 on iTunes on the reggae charts
Interviewer: What was one of your worst times you've experienced that taught you the biggest lesson?
When I first started in the industry I had limited resources, experiences. At the beginning you had to build artists trusts without a long resume of proven success. I didn't let that deter me. I Attended Full Sail university, same as the Genius Kanye West and obtained my B.A. Degree in Music Business and B.A. in Entertainment business. Continues to build relationships in the industry which helped me to grow and the rest is history.
Interviewer: What's make you a great manager? An asset to an artist?
I'm a hybrid, I walk the artist from start to finish through the whole process to success in this industry.
Interviewer: What is the latest Record you are Responsible for as an executive?
Mzs Quanny has a record coming on on March 31st Titled "Last Forever" produced by Khris Tate and executively produced by myself BDot. Megatron Muzik Group also just dropped Kia Monger debut album Titled "Mood Swings" That Just dropped on March 5th on all platforms.
Interviewer: Are you a team player?
Absolutely, I work with diverse groups of partners such as QueenAEntertainment, Stackin up Ent, Empire, Sony Orchard and a few others.
Interviewer: Are you a people person?
Believe it or not I am more introverted. In business it may not seem that way but personally I prefer a small circle of people.
Interviewer: Where the future for Megatron Muzik headed?
"Continuing to Bring timeless music thats current and Can be cherished years from now". ~ Brandon "B.Dot" Carter , CEO Megatron Muzik LLC
Link:
https://linktr.ee/megatronmuzikllc?fbclid=PAAabi3-GwcU6p_nZwTqAHyr7NNrTu8vt1NoY9d05oGGd_j5f-FOntsyLdEk4
IG- @megatronmuzikllc
IG- @bdotmegatron
Kid Jazz New EP "Here Goes Nothing"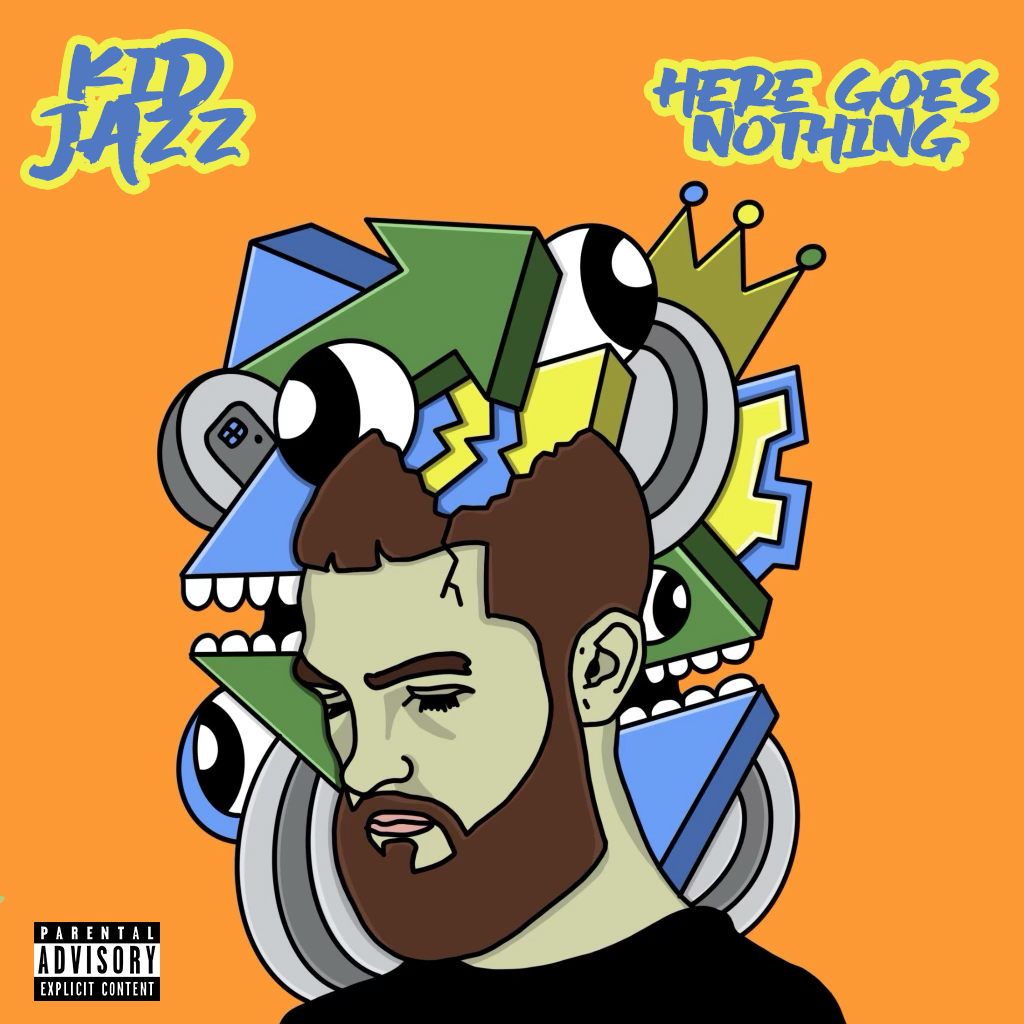 Kid Jazz is a talented singer-songwriter from Philadelphia who has been making waves in the music industry with his unique blend of R&B, soul, and pop with his new EP Here Goes Nothing. He was born and raised in the city and has been passionate about music since a very young age. Kidjazz began singing in his church choir and went on to perform at various local events and venues throughout his childhood and teenage years.
As he grew older, Kid jazz honored his skills and developed his own sound, which he describes as "soulful and introspective." He draws inspiration from a wide range of musical genres, including jazz, hip-hop, and neo-soul, and cites artists like Lauryn Hill, Erykah Badu, and Janelle Monáe as his biggest influences.
Kid jazz's music is characterized by his powerful vocals, thoughtful lyrics, and catchy melodies. He has released several singles and EPs over the past few years, which have received critical acclaim and amassed thousands of streams on platforms like Spotify and Apple Music.
In addition to his solo work, Kid jazz has collaborated with other artists and producers in the industry, and has also performed at various festivals and events, including the Essence Festival and the Philadelphia Music Festival.
Kid jazz is a rising star in the music industry, and his talent and dedication to his craft have earned him a loyal fan base and recognition from industry professionals. With his powerful voice, heartfelt lyrics, and dynamic stage presence, He is poised to become one of the most exciting and influential artists of his generation.
Artwork by Bobby Hunter @huntergeneous
Engineered and Mixed by SmokeOneMore & Chef Boyardi
(http://instagram.com/thekidjazz)
https://youtube.com/@KidJazz215 (https://youtube.com/@KidJazz215)
https://music.apple.com/us/artist/kid-jazz/1122691920 (https://music.apple.com/us/artist/kid-jazz/1122691920)
Miriah Stacy – Presents "Reality of Women In the Industry"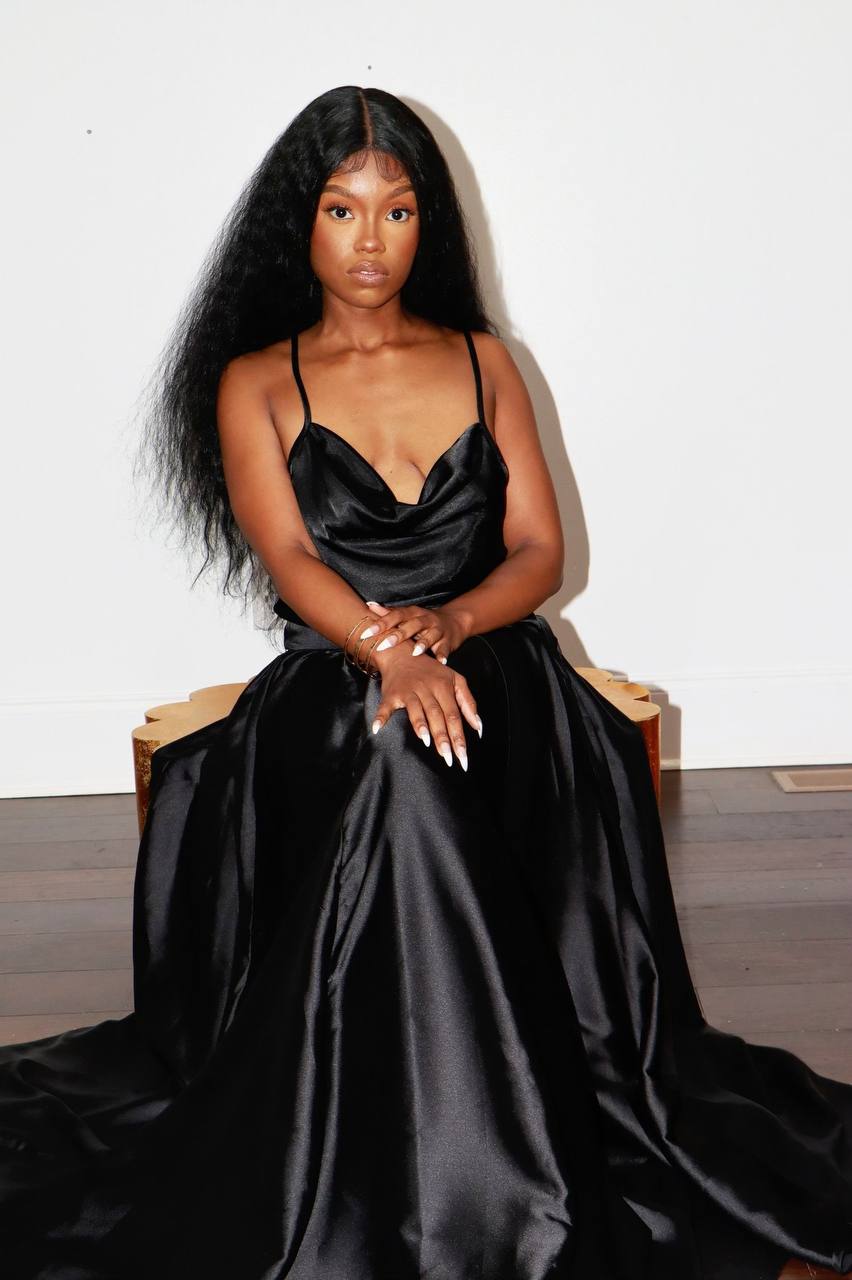 Women empowerment is the root of togetherness, targeting the harmony that women have the power to present.
Miriah Stacy is a young black woman who has entered a phase of using her ability to bring powerful women together to flourish. As she achieves, Miriah is the executive producer of a new Atlanta reality based tv show called "Reality of Women In the Industry". The show is a positive movement, bringing veteran and upcoming industry women together in a mutual place as they experience unity. While the women share some diversities and challenges, the positive connections is the ultimate goal. Miriah wrote the manuscript for the show "Reality of Women in the Industry" while she was homeless and pregnant. Her determination truly shows why she can become one of Atlanta's future top producers and content creators. Miriah's new show is buzzing way before its actual release and is collecting enormous attention. The game changer themed show has even reached attention from the billboards.
Miriah started her production company in 2019, MOSTPRODUCTION LLC is a collective entity of creation. Shortly after covid, Miriah wrapped her first film, which explored changes in her business mindset to reboot. We all know in a marathon, it's ok to breathe and take breaks, as Miriah did. Your marathon ending results is what really matters, your finish determines your win.
Using her troubles as motivation, Miriah continues to thrive as she develops in her career and gives herself and others an opportunity. Even with a convoluted past, she has been able to overcome homelessness, suicidal thoughts, and self-doubt. Miriah Stacy's strength and stamina gave her the passion to keep going and lead in her rising career. Going from homelessness to billboards, I can say Miriah is on the right path to a fulfilled career.