For the first time, Juneteenth is a state holiday in Oregon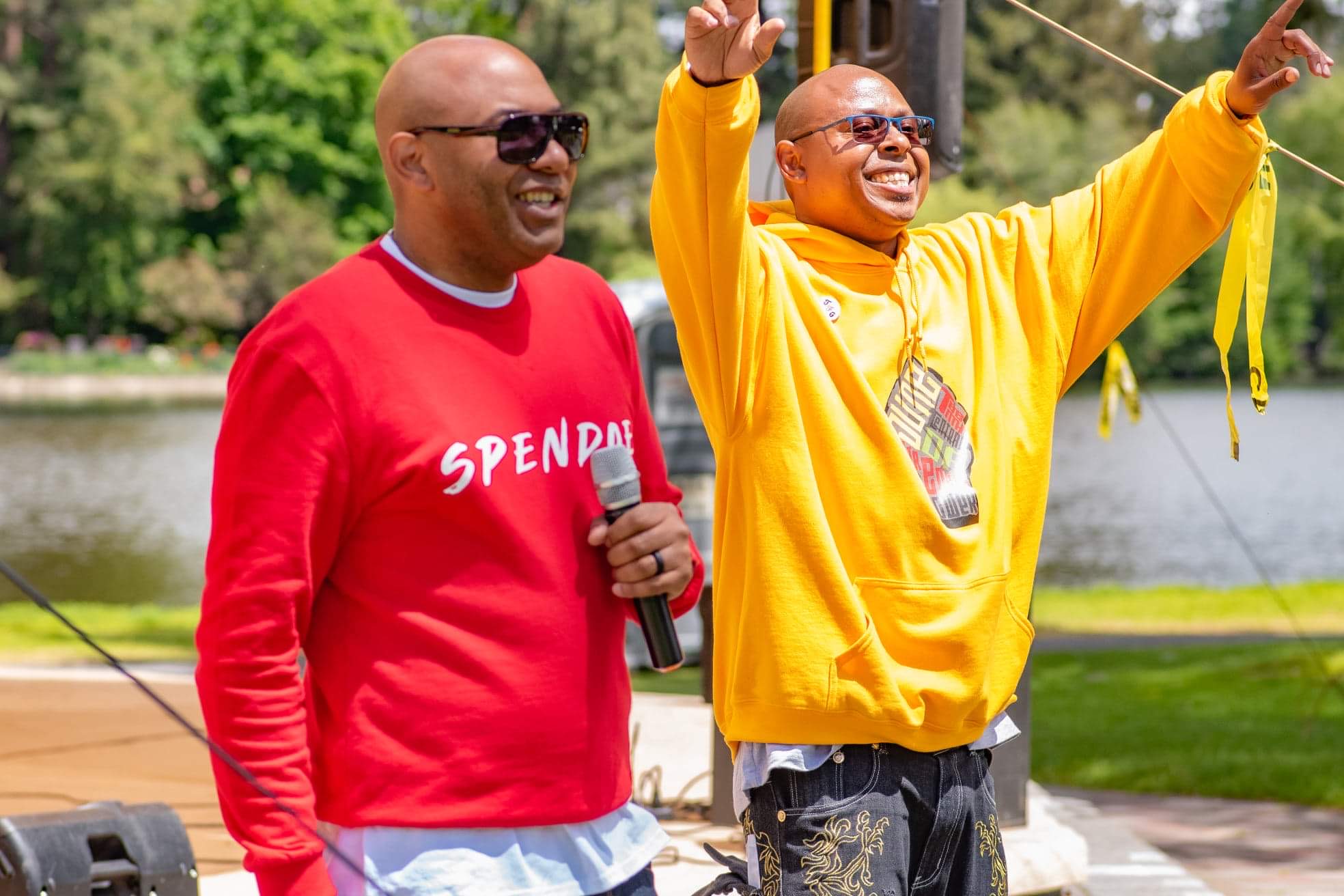 Bend's two-day Juneteenth Celebration wraps up at Drake Park: History, Culture, Community, Food, and Live Entertainment.
Sunday June 19, marked the second and final day of Bend's Juneteenth Celebration at Drake Park. Many people came out to take part in the festivities. The newly recognized state and federal holiday marks the annual observance of the end of slavery.
People over the weekend learned about the history through educational exhibits and artistic displays, and were able to eat, listen to music and enjoy some dancing, with several vendors on hand with a wide array of food and product selections.
Performing at this two-day event were California hip hop artists Day Day (Oakland, CA), and SpenDoe (Santa Cruz, CA), along with Supa Dave (Queens, NY). California musician Shawn Ramone (spoken word/guitar), hip hop artist W.Y.L.D Won (Tampa Bay, FL) and Sizzul The Gr8 (Nashville, TN) also performed over the weekend, adding to a memorable lineup of talent. The event is the 2nd annual Juneteenth celebration for The Fathers Group, and the first year collaborating with the city of Bend.
While Day Day and SpenDoe worked the crowds, they also made time to meet and great attendees of the two-day event. One of the main highlights of the live entertainment, was the performance of "I Got Dreams" by Day Day & SpenDoe, produced by Nick Seals of DeviozBeats559.
Day Day Link: @DayDayCTS | Linktree
SpenDoe Link: @SpenDoe | Linktree
Casawi is back with the track "Darwa"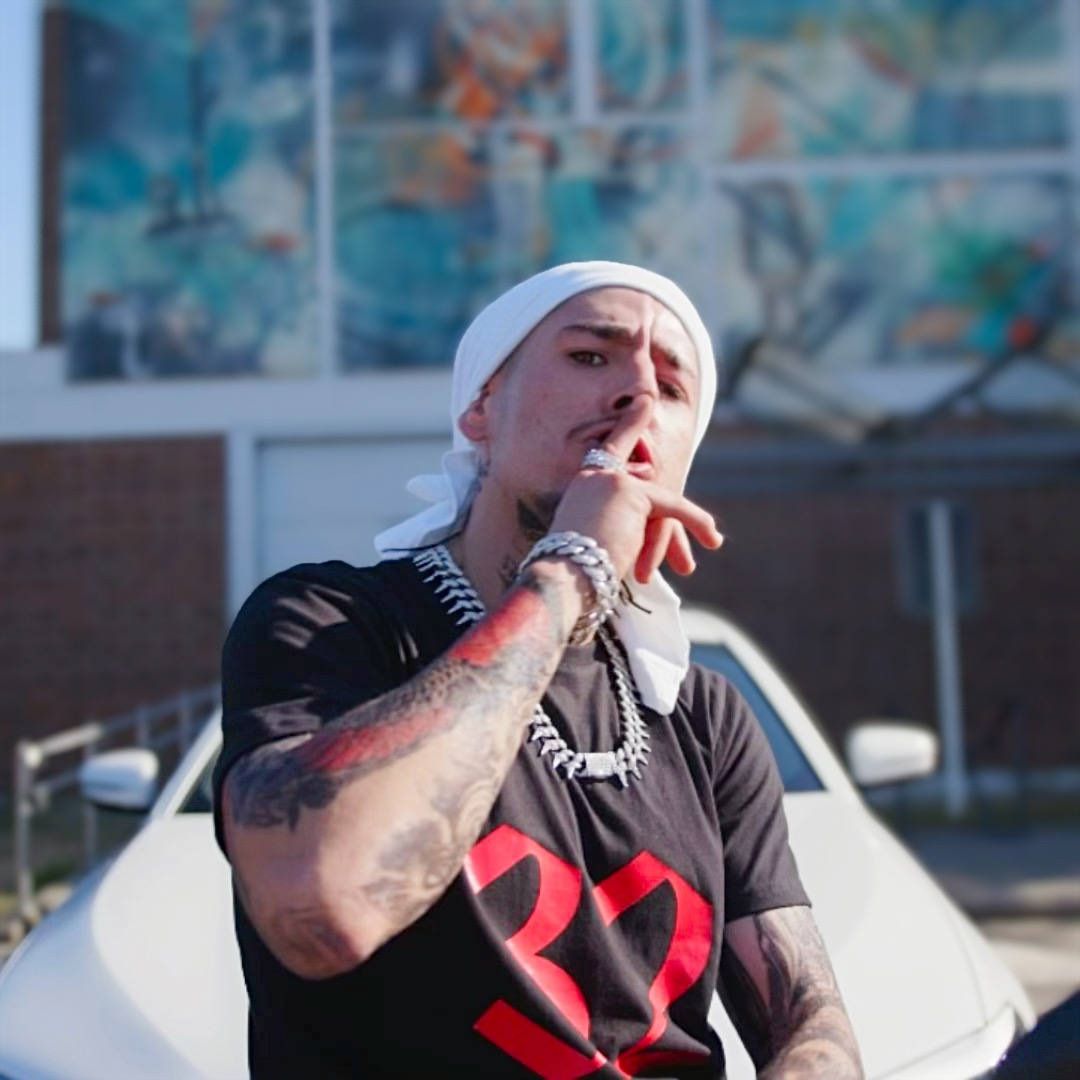 Listening to music is a different experience for each individual listener. "To some it music is mainly an instinctive, exciting sound to which they dance or move their bodies. Other people listen for its message, or take an intellectual approach to its form and construction, appreciating its formal patterns or originality. Depending on the situation in which music is used, listeners will react to it in a variety of ways. A song that is played at a party will cause people to start dancing. Yet a song that is played during an emotional state will lead people to analyze its deep and meaningful message. With such diverse reactions in mind, it's no wonder that music is one of society's favorite forms of entertainment.
Casawi is a man who has come a long way. In an interview a short time ago, he confessed, implying that music saved his life. After going through a very dark and more than complicated period, the rapper had managed to get up. He then chained single on single, gathering more and more supporters on each of his outings.
Today, Casawi is back with the track "Darwa" followed by his explosive clip. This new release caused a stir, since the clip was relayed by all the specialized press, but also by the local media. The "Darwa" clip has so far accumulated nearly 700,000 views on YouTube. A more than honorable score that portends good things for the future.
Waiting for more news regarding the preparation of a new project. soon, Casawi continues to fly the colors of Luxembourg.
"Cannabis saved my life" By Cannamuscle Russell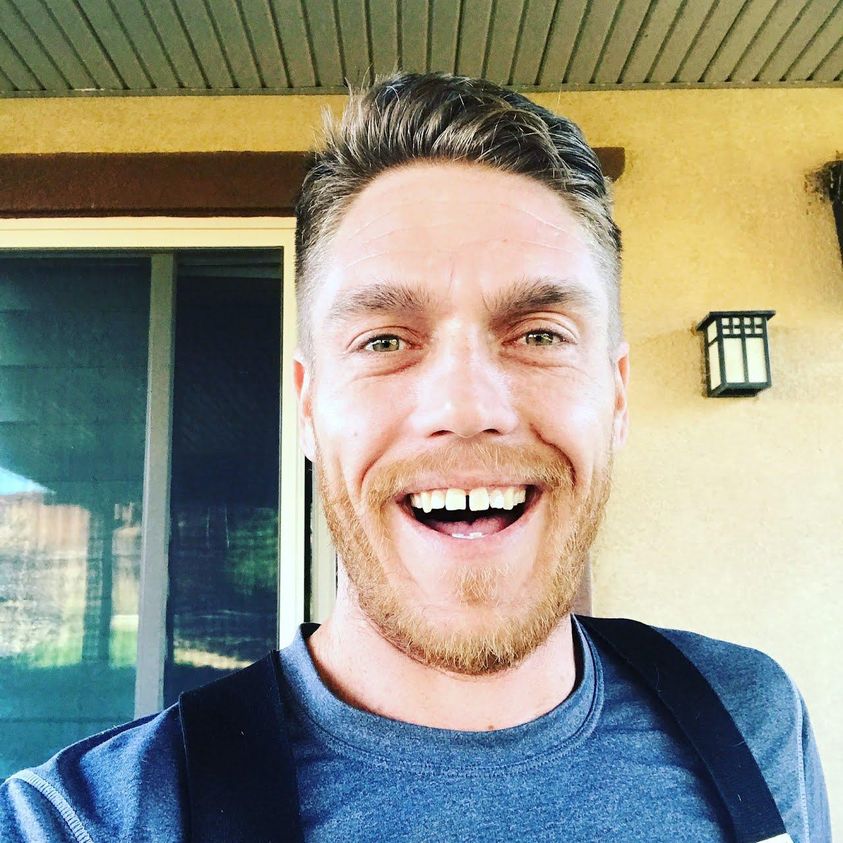 Once I learned how to tame my urges, for being chemically dependent on some sort of substance, my life got much better. Sticking to just bud was always very difficult for me. I'm sure very difficult for people who can't have access to cannabis. so I get it. if I just stuck to weed, it would have saved me a lot of money, heartache, jail, rehabs and part of my sole for over a decade. I was down and out baby on a permanent sick one shooting heroin, Coke and speed until I was homeless or in jail. then Id clean up and repeat the whole process. every time I did that I was super serious about it too. Fully ready to quit. But kept fucking up. Over and over again. Each time burning, bridges and losing the trust from everyone in my life. You know the story? I'm not unique.. after 12 rehabs , shortest being three months, longest was two years, a HUD funded lifestyle of a rotating door to the verge of death, only to get everything back, then throw it all away again. I like to wait till my life got real good then fuck it up.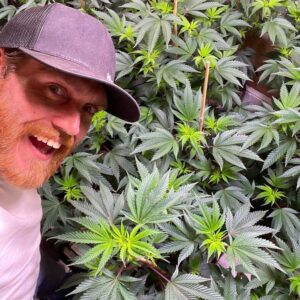 That's how I rolled. I was homeless in the mountains still trying to grow pot lol. My priorities were all fucked up, but I knew bud. So I had that going for me. I obsessed over it since I was 15 years old. I just happened to obsess over drugs better and took a fat detour. Bud was always a constant through all that.. growing, selling it to support my drug habit until I got rolled, then lose my place to grow. And place I was staying at.. once all that went away then it was hustle time, no grow, no bud, and in a fat drug habit still. So that's when pawnshops became my best friend, until they all black balled me.. then I knew I was getting close to the point of jail or some kind of institution. you could feel it coming every time , can't hide from karma.. and I didn't… it finally caught up to me hard.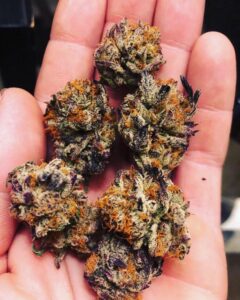 I barely scratched the surface on how fucked shit was. I try not to get into war stories, but some of it is necessary so I can relate with someone else who is going through the same thing. Now I got almost 8 years clean off all that garbage. now I look at my track marks and scars as a reminder and a badge of honor. Thank God I was able to stay alive and stop using finally after a 1000 tries over and over again. With little to no success. It finally clicked after over 10 years of fucking up. was tired of the results so I did something about it. wanting to use drugs never goes away. I'll tell you that… you just learn to deal with it till that feeling goes away. If I fantasize about it in my head I'm fucked I'll be getting spun out and doing weird shit in no time so I learn to shut it down in my head. I say fuck that and then smoke some weed then I forget about it. Some days are harder than others so when I'm upset or emotional, I have to be very guarded with my self so I don't use it as an excuse to go pick up Because I'll rationalize that shit. It's an internal battle with your soul, the difference between right and wrong, that devil and angel shit on your shoulders. Once you tell yourself, that's not an option anymore it's much easier to have control over that devil on your conscious. just punk his ass and smoke weed . If I didn't have cannabis in my life, I would not be in the situation I was in. if I'm not growing bud or trying to make the dankest Kush ever, I'm not whole or happy. that's when things go bad, when you're not happy, it's only a matter time before you give in to your vices. purpose gives motivation and drive, find purpose. Focus on yourself and don't give yourself passes, then you will have eight years before you know it. do what makes you happy , and for me It was growing pot and saving the dankest Kush and exotics on earth, then grow it better than anyone else… this is still my soul focus in life , everything else that comes from it is just icing on the cake . I've been growing pot for 22 years and I don't plan on ever stopping now. I focus on giving back to the newer grower and educating them on my formula and recipe for growing cannabis. It's been awesome turning grows around for people and getting them some of the dankest pot in the world and only took a few months verse the 22 years it took me to get to the same level. Plus it's bud they grew and created themselves. It's very rewarding.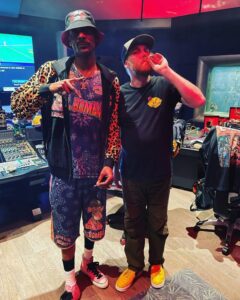 I enjoy giving away all my secrets that took me 20 years to learn and doing it for free for the smaller batch grower , what they learn from me will carry with them for the rest of their life. It's the foundation for all their grows in the future. Giving back what was given to me was and is the biggest part of my recovery as well as my mission in life. it's how I got all my knowledge and access to genetics and networking. It all comes down to giving back and not expecting anything in return. Do it because you love it . then just sit back and enjoy the ride. I just want people to smoke better weed and open their eyes to how bud and Kush used to be. It ultimately shows them how bad bud really has gotten. once they try my work their is no comparison to anything you can buy or get… the majority of cannabis out there is not grown like this. A small batch craft grow with proper care and attention will always smash on large scale grow operations. you just can't do it, it's not gonna happen. So support your local dealer and your local grower, the buds better anyways. the stores don't deserve my bud. I get it directly to the consumer with no middleman, small batch craft , first come first serve and a seasonal product. when it's gone it's gone , wait till the next one. you can't rush top shelf shit, that's the problem with bud now, it's rushed in every aspect: growing, drying processing, and storage. They be fucking all that up hard. Then they're all copying each other like it's dope. Fuck that. step aside and Let Cannamuscle show you how it's done. I am the muscle of cannabis….
"Doritos Kings against the Vegan Queens"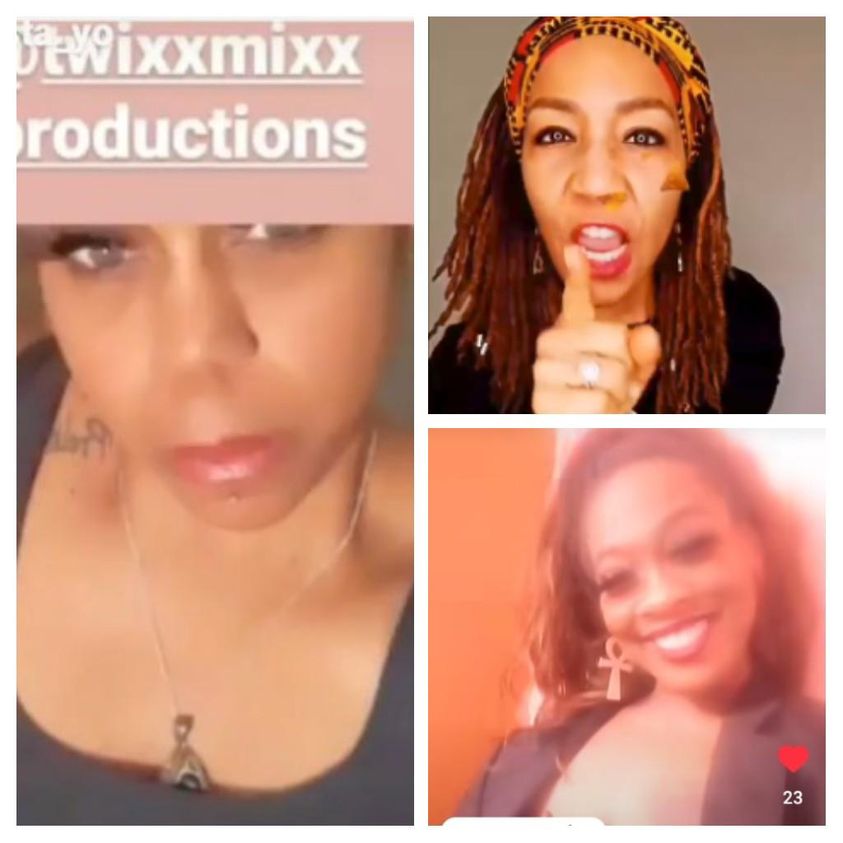 There's never been such a conflict/rivalry than the one between the brothers who are in love with the "Doritos sisters," and the phenomenal women known as
"TWIXXY Twixx
Plant BASED QUEEN Nicole
And The VEGAN QUEEN SHEREE"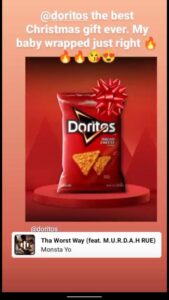 How this rivalry began.. Monsta Yo a legendary recording artist declared his love for Doritos on a national platform. Of course his brothers Jimmy Vigil and M.U.R.D.A.H RUE, would also let the world know their common love with the sisters of Doritos: sweet and spicy, Cool ranch and nacho cheese.
This Love triangle (pun intended) gain social media attention causing other followers to declare their own love for Doritos. But everyone knew that no one could love Doritos more than Monsta Yo.
Having an open relationship he once said: "it's not that difficult having an open relationship with Doritos, as long as you keep it out of the public limelight." But too many people have been finding ways to exploit the love of his life throughout the social media platform. Soon these phenomenal women known as TWIXXY Twixx
Plant BASED QUEEN Nicole
And The VEGAN QUEEN SHEREE…. Would decide to take on a crusade of going against everything Doritos.
There stands for clean eating and clean living vegan style has begun to soar to new heights challenging everything Doritos. With their campaign
"Shame on you Monsta Yo".
Attempting to shame him and everyone for eating none vegan products stating facts like mucus and high cholesterol as reasons to not indulge in the delicious taste of Doritos. They stand firmly on their cause of saving everyone from health concerns.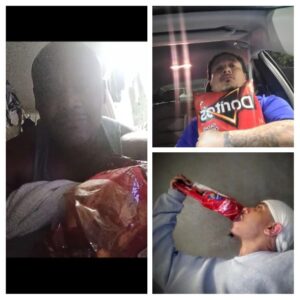 But Monsta Yo, Jimmy Vigil and M.U.R.D.A.H RUE say that plants are for Chipmunks and rabbits and that Doritos is where it's at.. They remind the world how Doritos truly makes them feel. The taste, the feelings, the sensations of overwhelming delight as you reach your state of euphoric pleasure from every bite. How can you not love Doritos even if you are a vegan.
So to those who rage war against Doritos we say to you today come on home, you know you're hungry eat a bag of Doritos so that you may find yourself alongside of us on that fantastic voyage of ecstasy.
For those interested in learning more about good health and good living and Vegan lifestyle contact
Or visit Monsta Yo on IG @
Monsta_yo