For the first time, Juneteenth is a state holiday in Oregon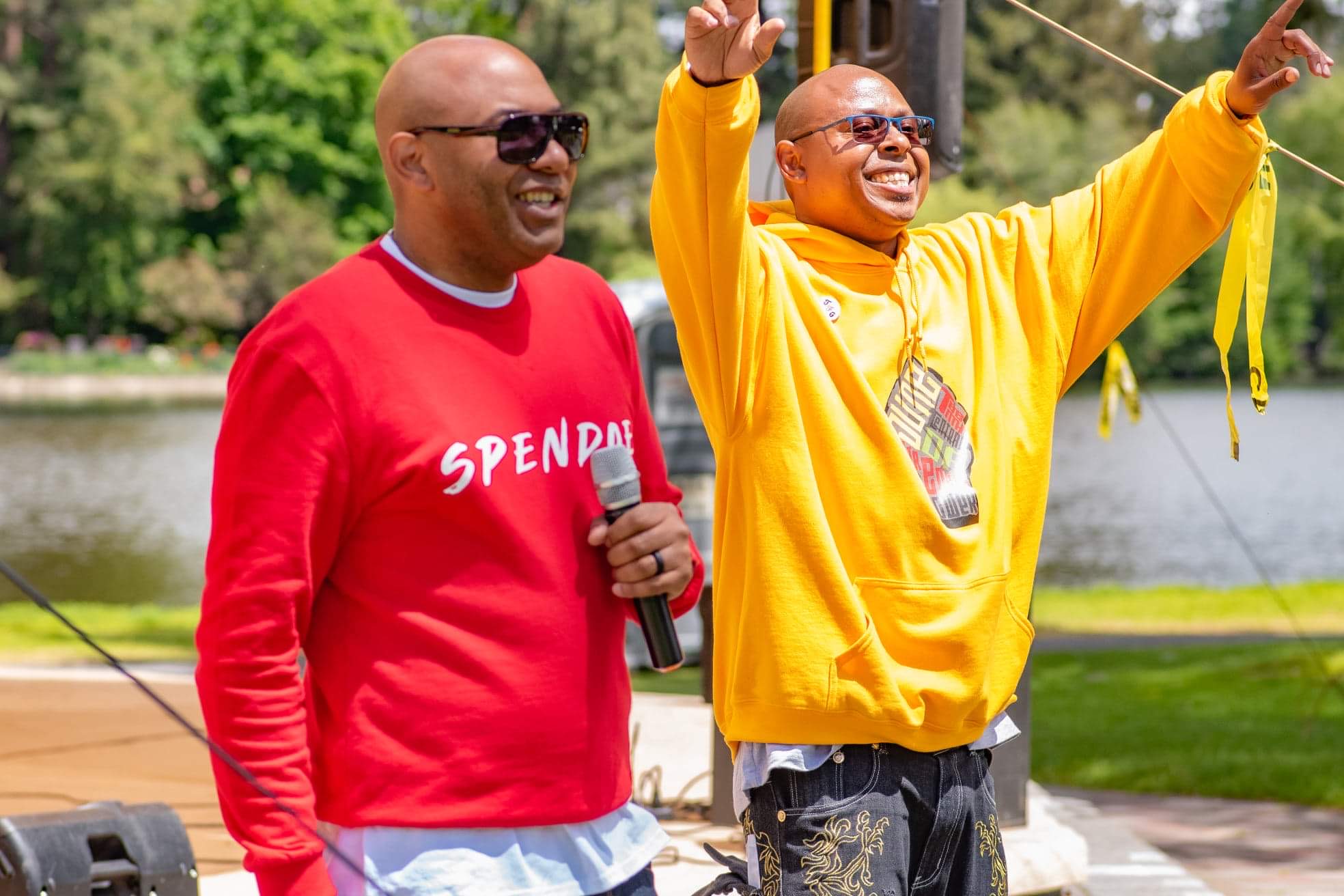 Bend's two-day Juneteenth Celebration wraps up at Drake Park: History, Culture, Community, Food, and Live Entertainment.
Sunday June 19, marked the second and final day of Bend's Juneteenth Celebration at Drake Park. Many people came out to take part in the festivities. The newly recognized state and federal holiday marks the annual observance of the end of slavery.
People over the weekend learned about the history through educational exhibits and artistic displays, and were able to eat, listen to music and enjoy some dancing, with several vendors on hand with a wide array of food and product selections.
Performing at this two-day event were California hip hop artists Day Day (Oakland, CA), and SpenDoe (Santa Cruz, CA), along with Supa Dave (Queens, NY). California musician Shawn Ramone (spoken word/guitar), hip hop artist W.Y.L.D Won (Tampa Bay, FL) and Sizzul The Gr8 (Nashville, TN) also performed over the weekend, adding to a memorable lineup of talent. The event is the 2nd annual Juneteenth celebration for The Fathers Group, and the first year collaborating with the city of Bend.
While Day Day and SpenDoe worked the crowds, they also made time to meet and great attendees of the two-day event. One of the main highlights of the live entertainment, was the performance of "I Got Dreams" by Day Day & SpenDoe, produced by Nick Seals of DeviozBeats559.
Day Day Link: @DayDayCTS | Linktree
SpenDoe Link: @SpenDoe | Linktree
Rahul Thakur is The Man behind the Rise of The Fortune Machine: How Investors are Making Huge Profits with the iFortune Coin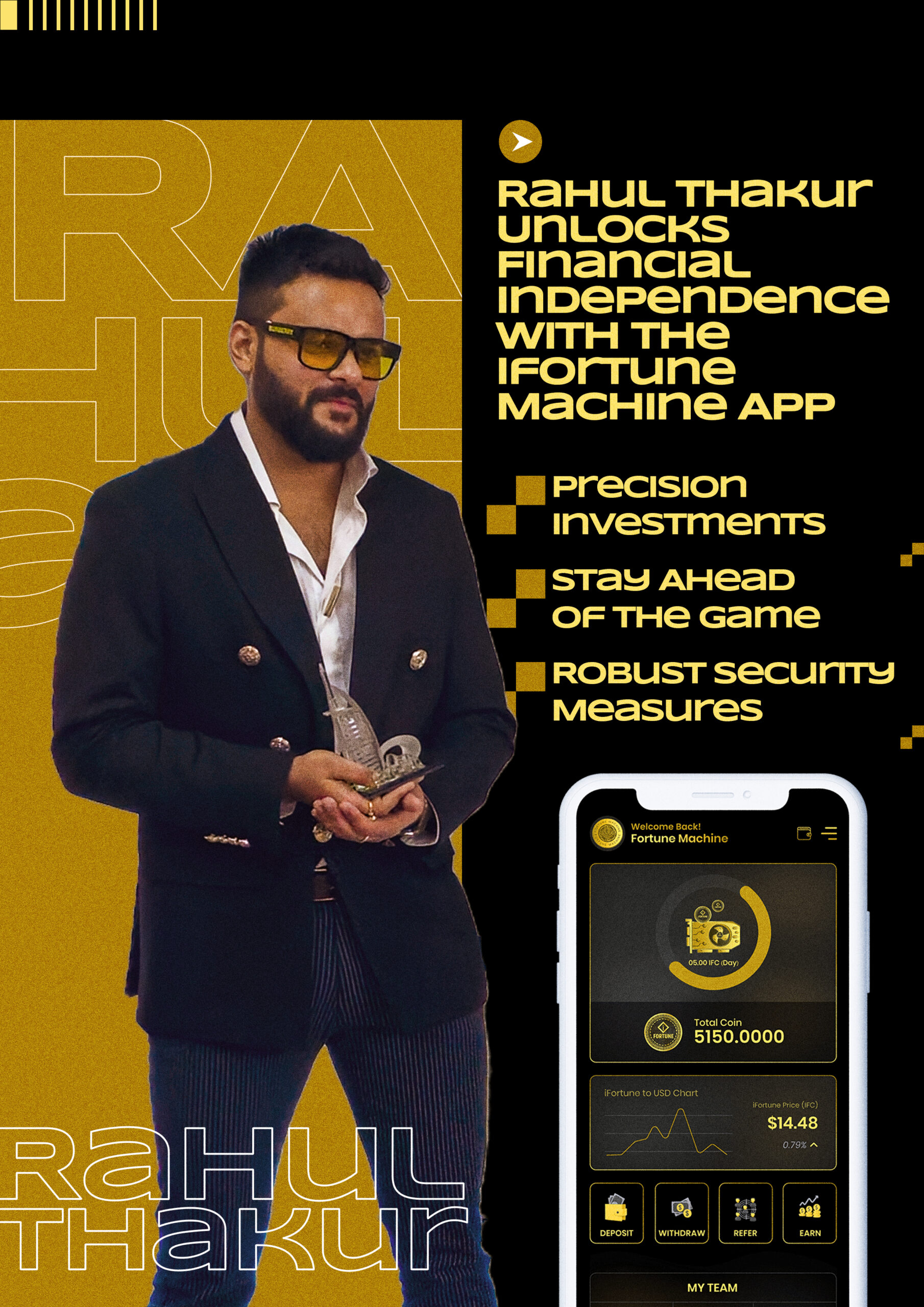 The Journey of Fortune Machine App and iFortune Coin to the Top of the Crypto World
Cryptocurrency has recently become an increasingly popular investment option, with new coins and apps launching daily. Unfortunately, not all of these projects are equal. Possibly the most exciting is the iFortune coin, a cryptocurrency designed to function smoothly while also being a smart investment option for those looking to improve their lives in eye-opening ways. A big part of the token's appeal is the Fortune Machine app, a revolutionary staking and mining app allowing iFortune coin investors to earn significant passive income.
This article will explore the app, the token, and the community's appeal.
The Fortune Machine app provides users with staking and mining facilities for iFortune coin, making it easy for beginners to earn rewards. The app has gained significant attention in crypto due to its high staking and mining rewards.
More than 100 people reportedly earn over 100k a month on the platform.
To celebrate the app's success, the founders have even taken target achievers on international tours to Thailand, Dubai, and Goa, India, showcasing the app's potential for making investors huge profits.
How the Fortune Machine App is Changing the Game for iFortune Coin Investors
The Fortune Machine app has revolutionized the staking and mining game, providing a unique investment option for iFortune coin investors to mine and stake the token without the investment associated with mining and staking other cryptocurrencies.
The app's developers have focused on providing a user-friendly interface, which, combined with high staking and mining rewards, has made it an attractive investment option for everyday people and seasoned investors.
The Fortune Machine is an app for iOS and Android devices. Using it to stake and mine only requires a few minutes daily, illustrating the big difference Destinewood delivers in their ecosystem: with the right crypto-token backed by the latest tools, investors can earn significant profits without deep knowledge or hard work.
This powerful dynamic has skyrocketed the Fortune Machine app as a significant emerging player in the crypto world, providing a high-reward investment option for iFortune coin investors. The app's unique features have allowed more than 100 people to earn over 100k monthly on the platform, which is life-changing money for anyone – especially with many of these people coming from the regular working class and even financially challenged backgrounds not long ago.
The app has also garnered attention for its stability. It works well without any technical headaches, something that has plagued many other crypto-related applications.
Celebrating Success With iFortune's Founders
To celebrate the Fortune Machine's success in transforming lives and show appreciation for its investors, the founders of Destinewood Ltd, Rahul Thakur and Wendy Winterburn, have organized three international tours to Thailand, Dubai, and Goa, India. Each tour provided 100 target achievers with an opportunity to connect, enjoy themselves, and see that their lives are now operating at a whole new level.
Thailand, the first destination, is known for its beautiful beaches, exotic cuisine, and vibrant nightlife. The target achievers were treated to a luxurious stay at a resort. They enjoyed spa treatments, explored the local culture, and networked with the iFortune community, culminating in a world-class party.
Dubai, the second destination, is famous for its lavish lifestyle, skyscrapers, and luxury shopping. The target achievers were taken on a five-day trip where they enjoyed the desert kingdom, which is a stunning mix of the past and future, where intelligent economic opportunities are embraced completely.
The final destination, Goa, India, is a popular tourist spot known for its beaches, seafood, and nightlife. The target achievers were taken on a five-day trip where they enjoyed a beach party, dined like kings and queens, and had a farewell party.
Overall, the international tours provided a unique opportunity for investors to network and celebrate their success while enjoying luxurious accommodations and exciting activities in exotic destinations. The tours were a testament to Fortune Machine's growing success and the founders' commitment to changing lives and building community.
Rahul Thakur and Wendy Winterburn have often spoken about their mission to change lives. The ongoing events like this show they practice what they preach.
iFortune Coin – An Investment Option with High Staking Rewards
iFortune coin is a BEP-20 token created on Binance Smart Chain, designed by Destinewood Ltd. To be at the cutting edge of crypto tech, opening the door to vast opportunities for growth and prosperity. The token was founded in early 2022 and has since gained popularity among investors due to its potential for good returns and long life as more enthusiasts jump on board.
The token is currently available on the LA Token Exchange and LBank Exchange and has been covered by every major cryptocurrency and blockchain news outlet.
One of the critical features of the iFortune coin is its high staking rewards. Investors can stake their tokens on the Fortune Machine app and earn rewards. These rewards are higher than those offered by most others in the industry while also having less risk due to the company's infrastructure and mission. This makes the iFortune token an attractive investment choice both in the short and long term.
The iFortune Debit Card – A Convenient Way to Use iFortune Coins
The iFortune debit card is a convenient way for investors to use their iFortune coins. The card allows easy transfers of crypto to fiat currency, can be used internationally, and is easy for most people to be approved for.
The card aims to remove the middleman, making transactions less costly, faster, and more efficient. This is clearly playing into iFortune's rising popularity.
The iFortune debit card also takes security very seriously, with many safeguards in place to avoid theft and scams that have sometimes been associated with other debit cards in the crypto space.
The Fortune Machine: A Bright Present and Future
Fortune Machine app is a revolutionary staking and mining app that has allowed investors to earn significant passive income. The app's success in the crypto world has been shown in black-and-white results experienced by its investors. The founders have even celebrated this success by taking target achievers on international tours. The combination of the iFortune token and the Fortune Machine app is delivering investors high rewards, ease of use, and convenience, making it an attractive option for those who want to find a way to break free of their current financial and lifestyle limitations.
For more information and to read the iFortune Coin White Paper be sure to visit
Website- https://www.ifortunecoin.io
Telegram- https://t.me/ifortunecoin_officialgroup
.
Unleash Your Inner Beast: Free Monsta Yo Concert at the Fountain LA on October 14th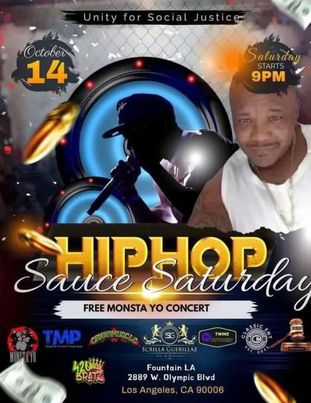 Get ready to experience an electrifying night of music and entertainment as the Fountain LA proudly presents the Free Monsta Yo Concert on October 14th. This highly anticipated event promises to be a thrilling celebration of talent, creativity, social justice and the power of music. So mark your calendars and prepare to unleash your inner beast as Amazing artists takes the stage and captivates the audience with their infectious energy and mesmerizing performances.
Which performances by:@thisispnice
@dwflame
@izm_god_yng23@papigordolbc@tayf3rd@Infant_ct@westsidewebb@d3tharocstar@2beez56@longbeachewill@donnjohnson @therealyungzekelbc@prolificc.dpg@kxngcrooked@iam23mula@beachjay23@_ct523@17hunnid @itz_fly_mooliano @tiiinyhash
And more…

The Power of Music:
Music has the incredible ability to transcend boundaries, unite people, and ignite passion within our souls. It has the power to uplift, inspire, and create unforgettable memories. The Free Monsta Yo Concert aims to harness this power and create an unforgettable experience for all attendees. Whether you're a die-hard fan or new to the artists music, this concert guarantees an evening filled with infectious beats, catchy melodies, and a vibrant atmosphere that will leave you craving for more.

Also given a special shout out to those assisting with this event
Status Quo Ent & Beyond Reasons Ent.
Powered By:
@mountain_mckinley
@kingcharlesbdk
@supac_fo_eva
@timtation_tha_don
@beyond.reasons.ent
@Monsta_yo
Also the address for fountain la And the link for purchasing tickets if possible.
Unity for Social Justice Party & Concert. Oct 14th
Free @Monsta_yo Concert & Party.
Location:

2889 W. Olympic Blvd,

Los Angeles, Ca 90006.

Time: 9PM-2AM
The Fountain LA: A Perfect Venue:
The Fountain LA, known for its commitment to showcasing emerging talent and providing a platform for artists to shine, is the perfect venue for this extraordinary event. With its state-of-the-art sound system, intimate setting, and vibrant atmosphere, the Fountain LA offers an unparalleled concert experience that will leave you breathless.
The Free Monsta Yo Concert at the Fountain LA on October 14th is an event not to be missed. It is an opportunity to witness the magic of music, connect with fellow music enthusiasts, and be a part of an unforgettable night. So gather your friends, bring your energy, and get ready to unleash your inner beast as Monsta Yo introduces you to great music and inspires the movement of social justice and leaves an indelible mark on your soul. Let the music move you, inspire you, and remind you of the incredible potential that lies within each and every one of us. Get ready to experience greatness at the Free Monsta Yo Concert – a night that will leave you craving for more.
Hailey Tubbs: A Multifaceted Entrepreneur Making Waves in Real Estate, Cattle, and Taxes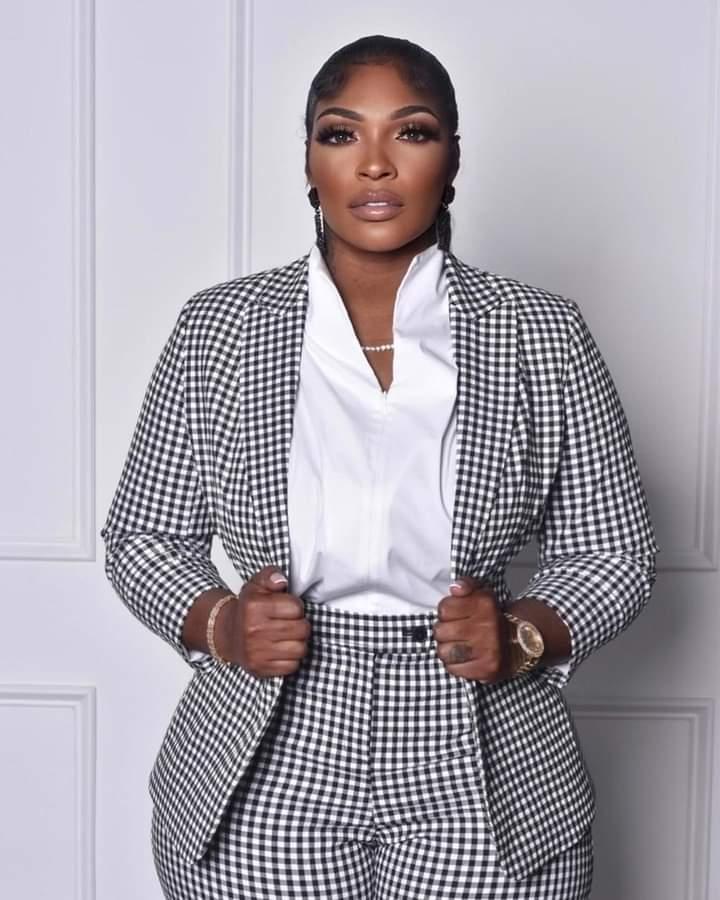 Hailey Tubbs, a dynamic entrepreneur born in Houston, Texas, is making a name for herself in multiple industries. With ventures in real estate, cattle farming, and tax services, Tubbs has showcased her versatility and business acumen. Her journey from humble beginnings to becoming a successful businesswoman is an inspiring tale of determination and hard work.
Real Estate Maven: One of Tubbs' primary ventures is her real estate business. With a keen eye for opportunities and a deep understanding of the market, she has built an impressive portfolio of properties. Tubbs has a knack for identifying undervalued properties and turning them into profitable investments. Her expertise in negotiating deals, coupled with her strong network, has positioned her as a respected figure in the real estate industry.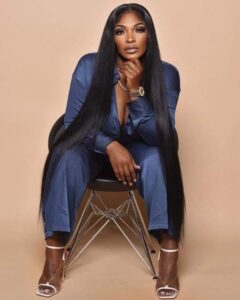 Cattle Ranching: In addition to her real estate ventures, Tubbs is also a cattle rancher. Growing up in Texas, she developed a deep appreciation for the land and its agricultural potential. Tubbs' ranch boasts a thriving herd of cattle, which she manages with precision and care. Her commitment to sustainable farming practices and animal welfare has earned her a reputation as an ethical and responsible rancher.
Tax Services: Tubbs' entrepreneurial spirit extends to the realm of tax services. Understanding the complexities of tax laws and regulations, she founded her own tax business. Her knowledge and expertise in tax planning, preparation, and consulting have proven invaluable to individuals and businesses seeking to navigate the intricacies of the tax system. Tubbs' commitment to providing personalized and reliable services has earned her a loyal clientele. Overcoming Challenges and Achieving Success: Tubbs' journey to success has not been without its challenges. Like any entrepreneur, she faced obstacles and setbacks along the way. However, her determination and resilience allowed her to overcome these hurdles and emerge stronger.
Tubbs' ability to adapt to changing market conditions, her willingness to take calculated risks, and her unwavering work ethic have all contributed to her accomplishments. Giving Back to the Community: Beyond her professional pursuits, Tubbs is a passionate advocate for her community. She actively participates in philanthropic endeavors, supporting local charities and organizations. Tubbs believes in giving back and using her success to uplift those around her. Her community-oriented approach has earned her the respect and admiration of many.
Conclusion: Hailey Tubbs, a remarkable entrepreneur hailing from Houston, Texas, is a shining example of what can be achieved through hard work and determination. Her ventures in real estate, cattle farming, and tax services demonstrate her versatility and business acumen. Tubbs' success serves as an inspiration to aspiring entrepreneurs, showcasing the rewards that come with perseverance and a passion for one's work. As she continues to make waves in her industries, it is clear that Hailey Tubbs is a force to be reckoned with, leaving an indelible mark on the business world and her community.
IG: Haileytubbs The_taxx_bar Scotty_may_investments_llc Cattle_estate_winners The_taxx_bar_academy Website: Www.Thehaileytubbsway.com Www.taxxbar.com https://www.thehaileytubbsway.com/
IG: Every Body Can't Go! The HAILEY TUBBS way! (@every_body_cant_go) • Instagram photos and videos