For the first time, Juneteenth is a state holiday in Oregon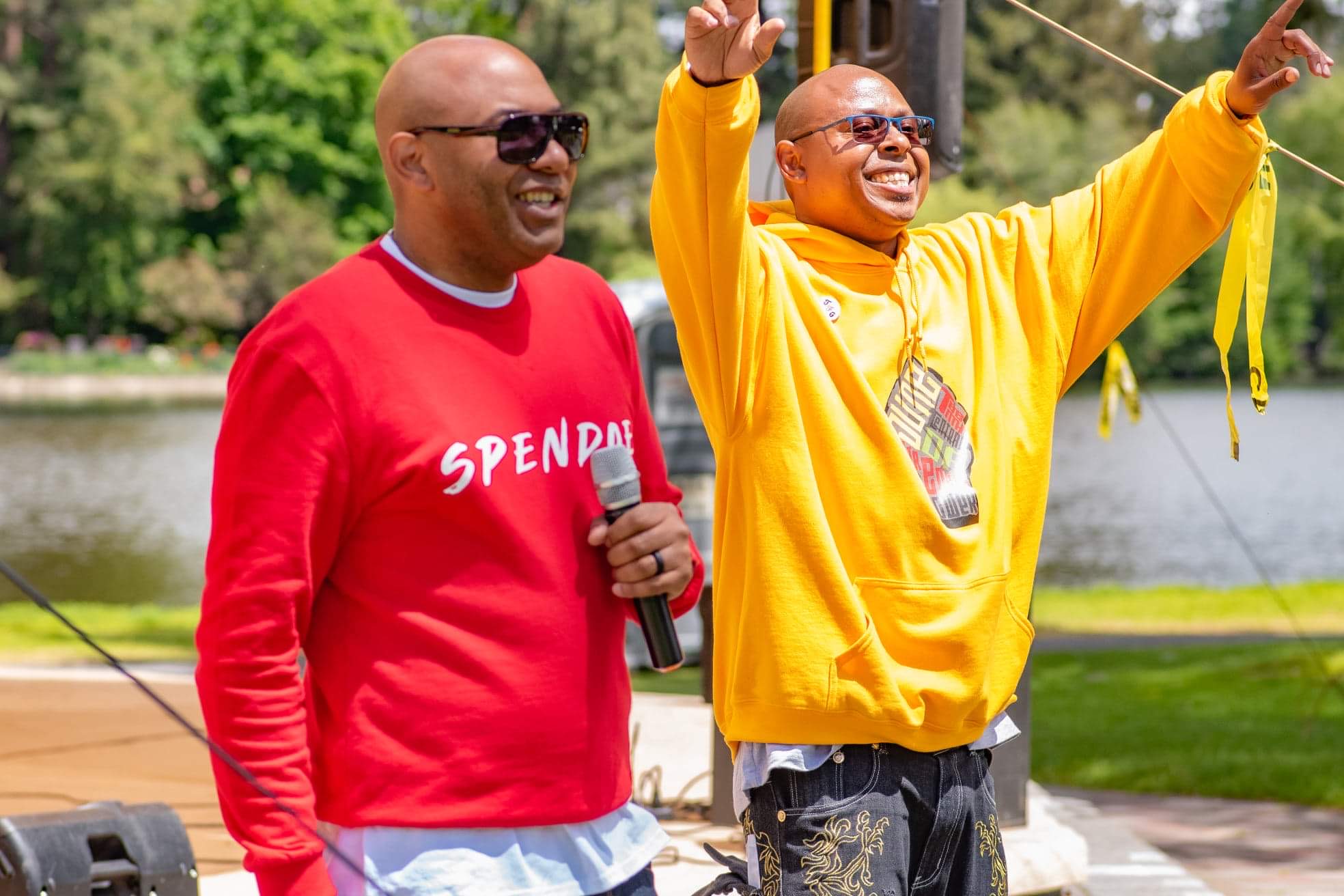 Bend's two-day Juneteenth Celebration wraps up at Drake Park: History, Culture, Community, Food, and Live Entertainment.
Sunday June 19, marked the second and final day of Bend's Juneteenth Celebration at Drake Park. Many people came out to take part in the festivities. The newly recognized state and federal holiday marks the annual observance of the end of slavery.
People over the weekend learned about the history through educational exhibits and artistic displays, and were able to eat, listen to music and enjoy some dancing, with several vendors on hand with a wide array of food and product selections.
Performing at this two-day event were California hip hop artists Day Day (Oakland, CA), and SpenDoe (Santa Cruz, CA), along with Supa Dave (Queens, NY). California musician Shawn Ramone (spoken word/guitar), hip hop artist W.Y.L.D Won (Tampa Bay, FL) and Sizzul The Gr8 (Nashville, TN) also performed over the weekend, adding to a memorable lineup of talent. The event is the 2nd annual Juneteenth celebration for The Fathers Group, and the first year collaborating with the city of Bend.
While Day Day and SpenDoe worked the crowds, they also made time to meet and great attendees of the two-day event. One of the main highlights of the live entertainment, was the performance of "I Got Dreams" by Day Day & SpenDoe, produced by Nick Seals of DeviozBeats559.
Day Day Link: @DayDayCTS | Linktree
SpenDoe Link: @SpenDoe | Linktree
Marc "Mayjah" Payne releases "Whole Lotta Payne" now available on all streaming platforms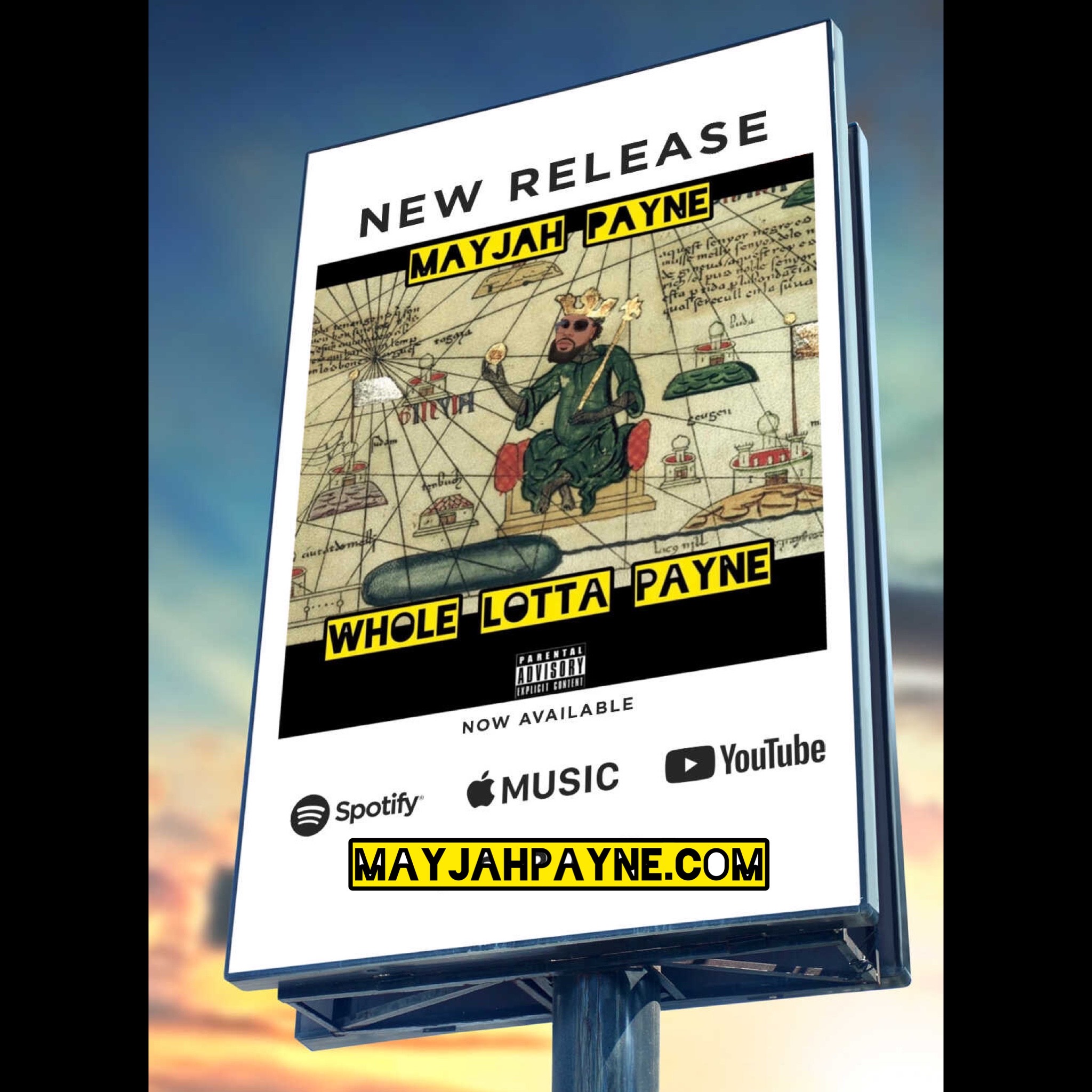 Marc "Mayjah" Payne proves to be most promising talents as a professional recording artist, published author, creative beat-maker, diligent producer, and entertaining storyteller. As a talented lyricist and charismatic performer Marc "Mayjah" Payne not only delivers quality rhymes with catchy melodies, but he is also a piano virtuoso who is a force to be respected in the production world.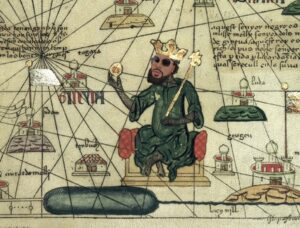 Marc "Mayjah" Payne releases his highly anticipated "Whole Lotta Payne" now available on all streaming platforms. All of the beats and instrumentation was created by Marc Payne himself in Los Angeles, California. His production shines a good light on USC since he is one of the Trojan Alumni and took music classes there on the campus. "Whole Lotta Payne" was engineered by Caydolf of Press 3 Recordings in Kansas City, Missouri.
The album cover features the map of Mansa Musa who Payne claims is his "great uncle" on the intro track "You get what you deserve." Mansa Musa reigned in Mali, West Africa during the 14th century being one of the richest men in history.
When asked why did he name it "Whole Lotta Payne" he responded he wanted anyone who listened to feel his pain through his lyrics and musical production plus he wanted to bring respect to his family name, Payne. The West Kept Secret added that even if we aren't rich with financial dollars, we are rich in spirit and our true wealth lies within us.
The 13 track release features appearances from Big Sad 1900, 10kJA, Chrissy Montana, and Shorty T. It is definitely worth the listen and stands out among the West Coast Hip Hop scene of today. Follow his journey on social media platforms @mayjahpayne and on the website www.mayjahpayne.com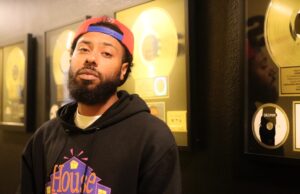 A Night of Unforgettable Vibe and Fun with YoungRon21Promotions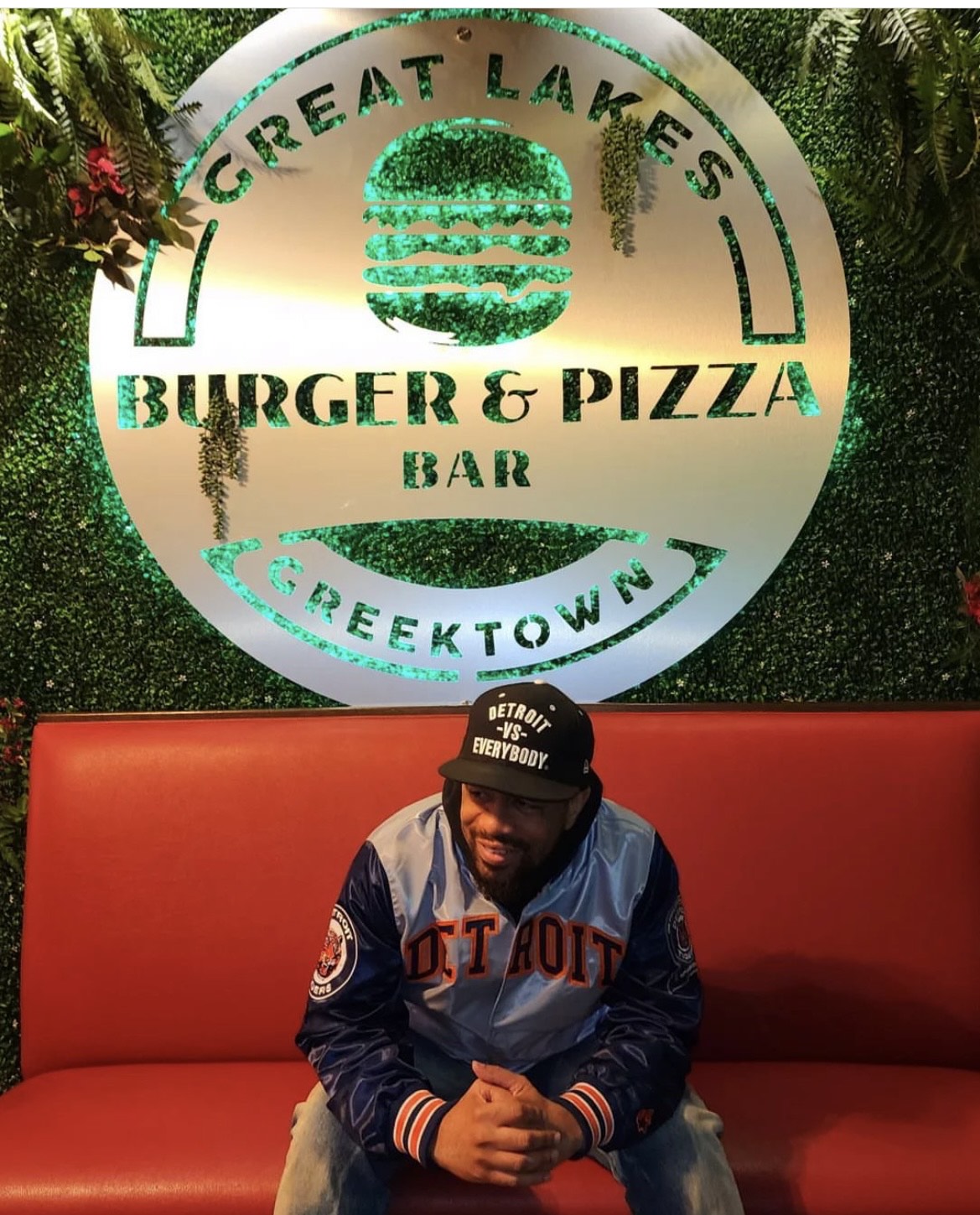 There's nothing quite like the smooth sounds of R&B music to set the tone for an amazing night out. When you combine it with a vibrant atmosphere and top-notch event planning, you've got a recipe for an unforgettable experience. On May 4th, Great Lakes Burgers and Pizza in Detroit, Michigan, came alive as YoungRon21Promotions hosted R&B Thursday, a night filled with good vibes, fun, and a touch of Cinco de Mayo celebration. From the moment the first note hit the speakers until the last reveler left the dance floor, it was clear that this event was something truly special. If you're looking for the next exciting gathering, make sure not to miss out on the upcoming events hosted by YoungRon21Promotions.
Great Lakes Burgers and Pizza proved to be the perfect setting for R&B Thursday. Nestled in the heart of Detroit, this trendy venue offered an ambiance that effortlessly combined sophistication with a cozy, inviting atmosphere.
No R&B event is complete without a carefully curated lineup of DJs who know how to keep the crowd entertained. YoungRon21Promotions nailed it, delivering a selection of tunes that had attendees moving and grooving from start to finish. The music was skillfully blended with classic R&B hits with the latest chart-toppers, creating a seamless musical journey that resonated with the audience. The energy on the dance floor was infectious as guests danced and sung along to their favorite tracks. From heart-melting slow jams to high-energy bangers, the music was undeniably on point, catering to all tastes and ensuring an unforgettable experience for all.
To add an extra layer of excitement and celebration, YoungRon21Promotions incorporated the festive spirit of Cinco de Mayo into the R&B Thursday event. Vibrant decorations adorned the venue, infusing it with a colorful atmosphere that set the tone for an evening of pure enjoyment. Delicious Mexican-inspired bites and refreshing drinks were served, allowing guests to indulge their taste buds while enjoying the music. The fusion of R&B rhythms and Cinco de Mayo celebrations created a unique and dynamic experience that made the night even more memorable.
Rebuild Your Laugh GALA Awards and Dinner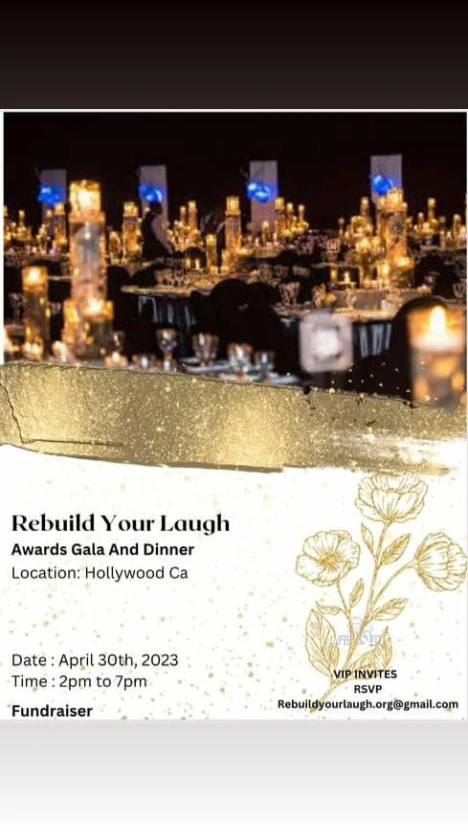 For Release Time
April 30th 2023
Rebuild Your Laugh

GALA Awards and Dinner
Hollywood— April 30th 2023 — At the event, Rebuild Your Laugh announces there 1st Annual "GALA Ball". This is a prestigious organization in hopes to receive funding to continue REBUILDING LAUGHS in our local community.
"We are here to create inner inspiration to outer motivation. We believe where there is a void- there is also a solution"- REBUILD YOUR LAUGH
Positive Customer Impact
Our target market includes older adults and children from low income communities in the cities of Los Angeles, Long Beach, Compton, and Gardena. We are here to empower and support everyone through various programs and services such as self- empowerment, education, and community outreach.
GALA Ball" Availability
GALA Ball" is an update driven by customer feedback and is part of Rebuild Your Laugh. As a team with Collaborative Partners, Community Leaders, Entertainers, CEO, and VIP Celebrity Guest. We pride ourselves in giving honor where honor is due. We will honor several and amplify the stamp that they have placed in our communities.
Will be held at the celebrity center in Hollywood
We would be elated to have you join us at our 1st Annual GALA Ball. Our goal is acquire enough charitable donations to invest in a building where we can house "The School Of Mass Production".
For more information, press only:
Nakea Gray-Founder
RebuildYourLaugh.org@gmail.com
For more information on GALA Ball":
Nakea Gray-Founder
RebuildYourLaugh.org@gmail.com