Atlanta Rap Artist, Jermaine " J Young MDK" Carter Nominated For Outstanding Dramatic Actor" In a Short Film "Mixed Girl"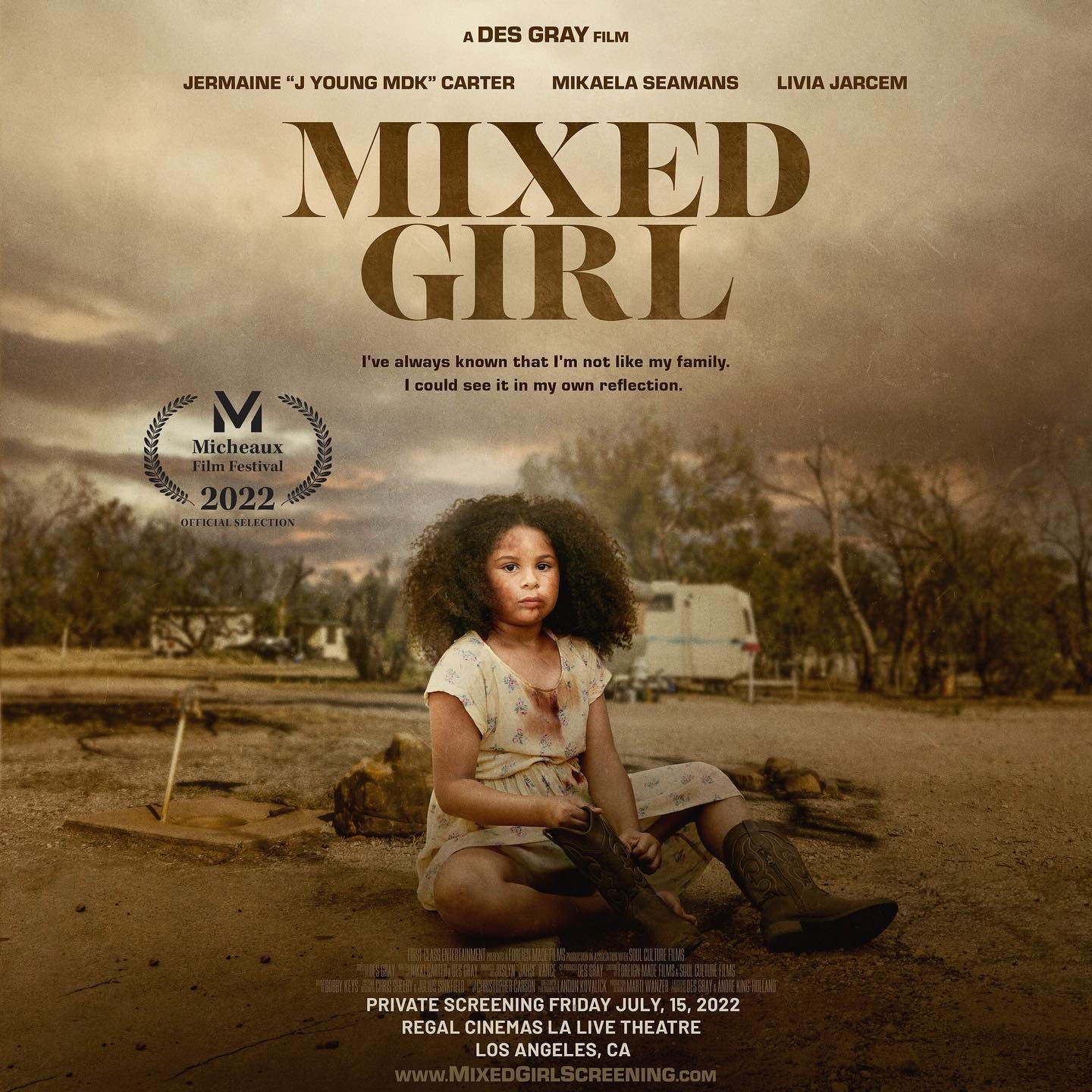 Jermaine "J Young MDK" Carter is usually known for his electrifying stage presence and insightful rap lyrics. Now, he can add a gripping actor of a powerful new drama to the list. "Mixed Girl" is a film the musician starred in, not only expanding his resume, but also showing a new side of the energetic rapper. It tells a story of a man who learns he has a daughter after years of neglect from her mother. This movie shows the journey of him stepping up and doing what's right by a child who needs him now more than ever. This is surely to be his most intense role that will catapult him even further into the world of Hollywood thespians.
His talents stretch beyond being in front of the camera as he is also the co-producer of "Mixed Girl". The short film relates to audiences everywhere. Speaking of everywhere, the film has been screened at a vast number of film festivals and venues including the Micheaux Film Festival in Los Angeles. J Young was even commended by the festival when he was nominated for ""Outstanding Dramatic Actor in a Short Film"
However, this is not J Young MDK's first time in front of the camera. Aside from his several music videos, he has acted in Apple TV's "Feds Did A Sweep" and Netflix's "The App That Stole Christmas". He got a taste of a drama-themed script when he played a role in "All Eyez On Me", the telling biopic on the life of iconic rapper, Tupac Shakur. Though this is his biggest role, J Young MDK remained committed to putting on the performance of his life throughout production. As one of the co- producers, he was also able to add his creative influence to the movie.
Typically, J Young MDK can be seen amassing a large crowd on an average night. His musical career had led him to perform in the "Monster Outbreak Presents: Latto 777 Tour" with Latto, Saucy Santana, Asianae, and Kali. He has also created tantalizing albums such as Aqua, Black, and White which were all released the same year! He created history with two of the aforementioned by releasing them on the same day! If anything can be said about J Young MDK, it's that he is a hard worker who puts his all into whatever he does. More information on "Mixed Girl" can be viewed at mixedgirlfilm.com and J Young MDK can be followed at @jyoungmdk on social media.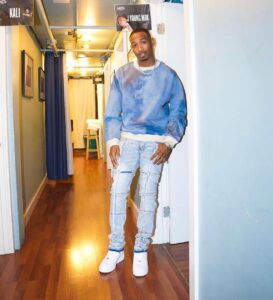 Earthworm Lean is a true definition of a hustler in the music industry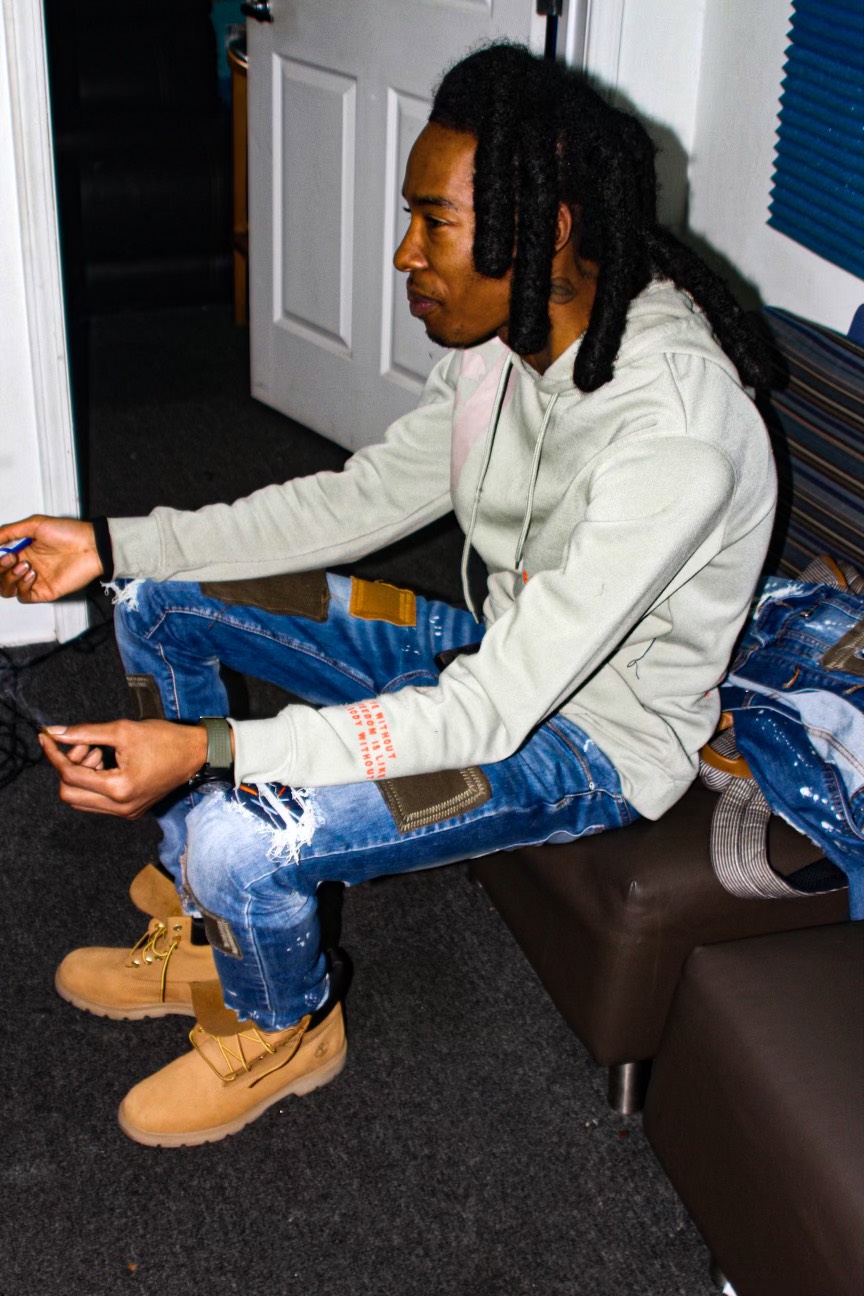 Tell us a little about yourself?
My name Earthworm Lean coming out of Clayton County, GA. Making music always was a hobby for me. Telling on a beat how i do, a gift i refuse to let go to waste. We might can't talk about it one on one but i for sure can put it in a perspective in a song.
How would you describe your latest single?
Step on you saying I'm not forcing my hand no more. Realizing how far I came in life and just valuing yourself. It's okay to feel conceited.
How did you get started in the music business in the first place?
Watching my Pops as a kid. Just being around him when I was young seeing it gave me the stride.
How did you come up with your artist name?
Playing spades and I got dealt a bad hand. In the midst of me celebrating cause i set who i was playing i said "I get it out the mudd like a earthworm. Im gone make something out of nothing everytime" And my name already Lean so I just threw Earthworm in front of it.
How long have you been in the music industry?
About 4 years
When can fans expect the visuals for the single?
Soon
Who are your inspirations in the music industry?
Everybody. From underground to mainstream everybody come up different. That's that little piece of hope that kept me pushing this long.
How do you go about writing a song and what is your process?
I usually punch in. But if i am writing i can stick to the subject more. I can deliver a lot more punchlines
Any plans on touring to promote your latest single?
Yeah . Florida for sure. But a 90 day run.
What are must haves when your in the studio working?
Lemonade, my smoke. Just me and the engineer in the lab. A crowd distracts me.
What is the best piece of advice in this business you actually followed?
Keep going
Name an artist(s) that you would love to work with?
Dopeboy RA, Future, Lil Baby, Big Moochie Grape, RodWave, Yung Mal, and Ne-Yo
What's your all-time favourite song?
How i been by NBA Youngboy
Fonz of Tha Mobb Fam: Is Ready To Break Mainstream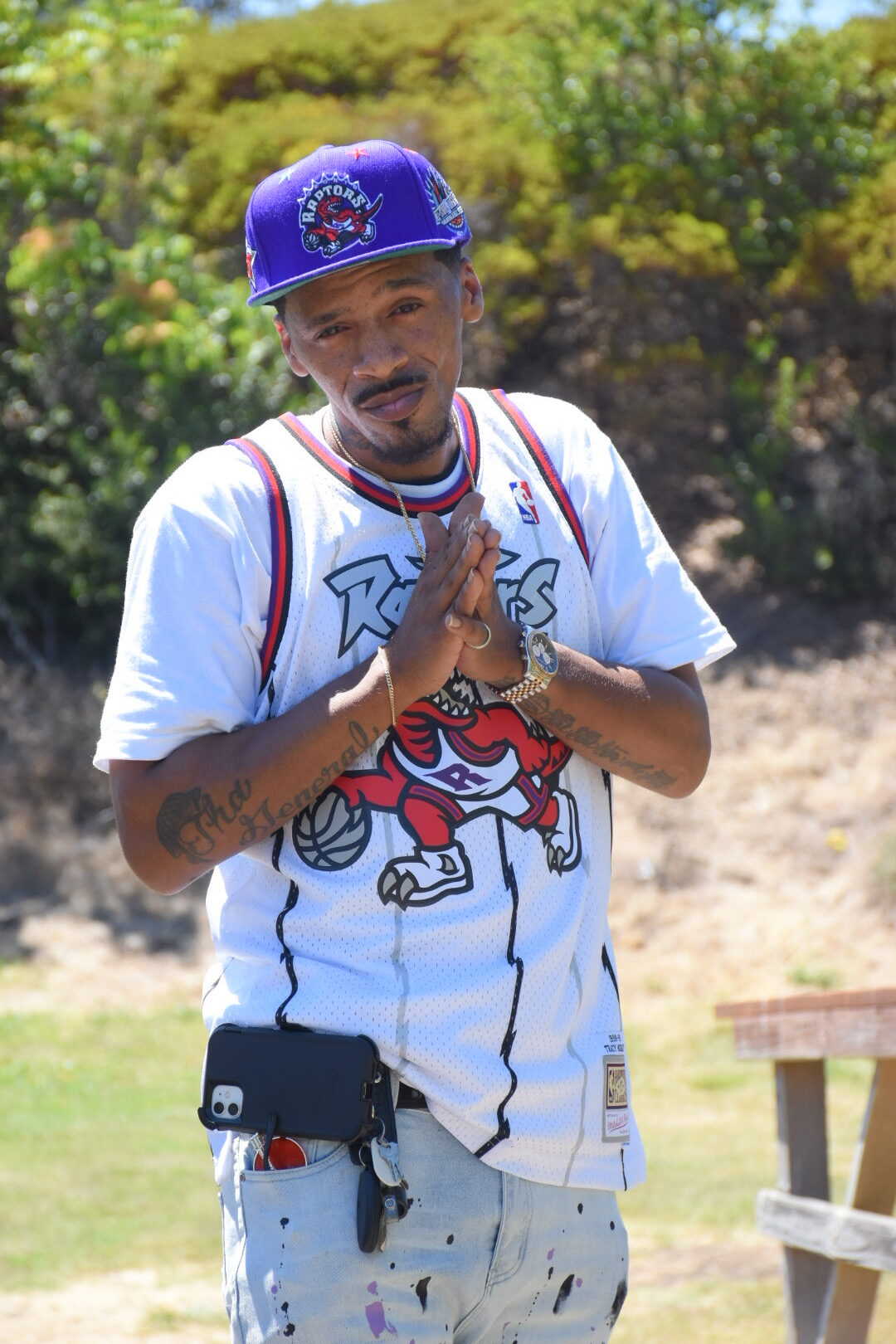 Fonz of Tha Mobb Fam is an on the rise recording artist. Writing poetry is what ultimately got him into music. After obtaining radio notoriety for one of his infamous remixes to Busta Rhymes "TOUCH IT" he knew that he wanted to pursue music wholeheartedly. Fonz of Tha Mobb has a very diverse and authentic sound. He meshes Rhythm and Street. He states "I've always been the type to paint a picture well with my words. So bringing a story that u can move to and relate to is always my aim".
When creating new records he focuses on his personal life experiences or solely from a topic that comes to his mind. Whatever he is in a vibe for at the moment and makes sense for the track he flows off of the vibe. Currently he is pushing his latest release which is his album " PRODUCT OF MY HABITAT" which released 1/16/23/. This is his 4th album to date. Features songs like "MY CITY" painting a image of life in San Francisco. Songs like "HOLD UP" which it's OFFICIAL VIDEO drops February 1st on all video platforms.
TPP Ghost: Breakout Artist From The DMV Area Is Next Up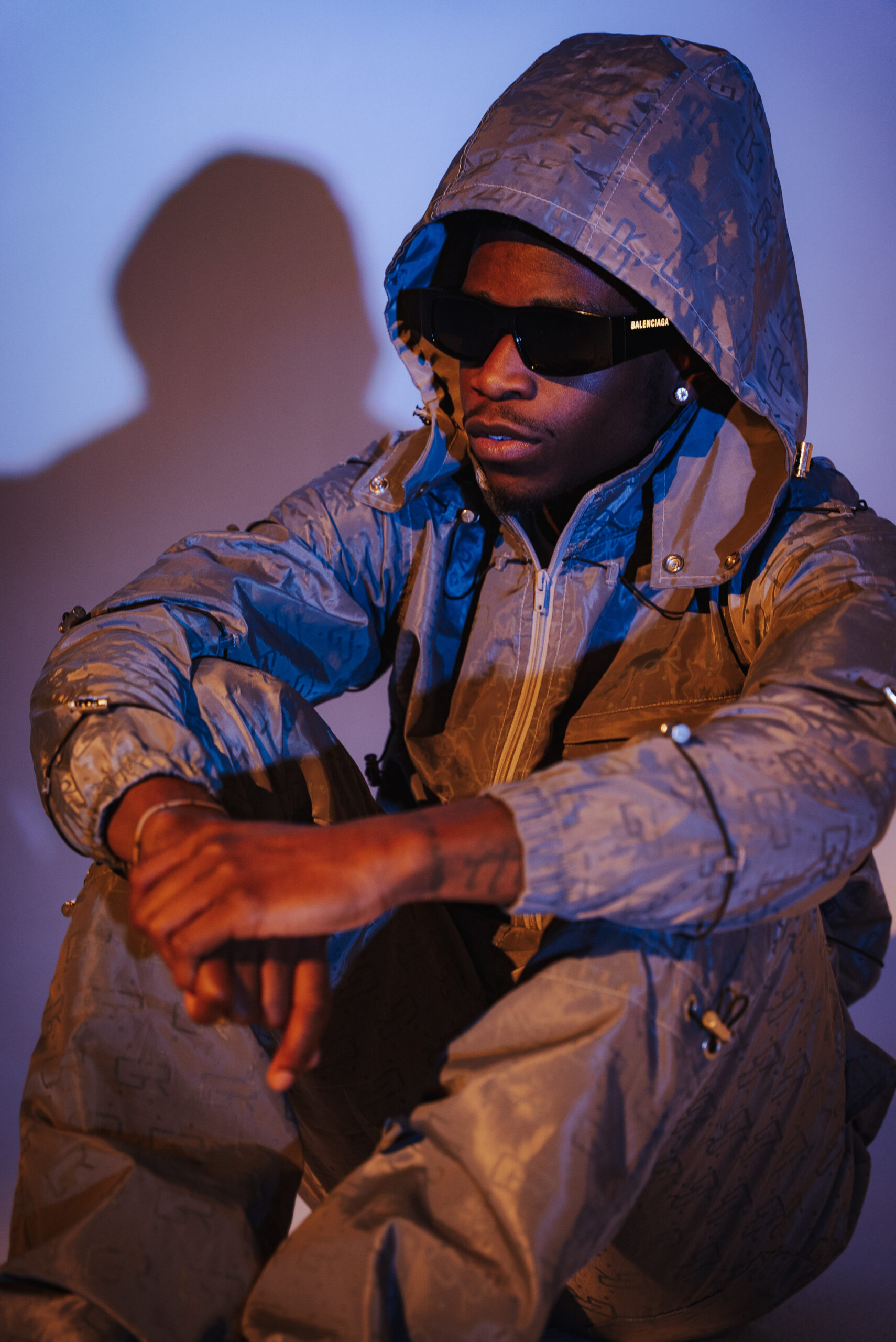 TPP Ghost is an American recording artist from Virginia. Being an artist from Virginia he knows the state has a ton of talent. Artists such as Timberland, Chris Brown, Pharrell Williams, Missy Elliot and many others flourished from the commonwealth. Virginia produces legend status type of artists.
TPP Ghost plans to be the next breakout artist from the area. He has his own style and sticks to being authentic and raw. His music is his way to express his life and experiences through an artform. He has been tearing up the NOVA and whole DMV area with some of his most recent releases including "Ride With Me" and "Don't Slip"
Do not miss out on this sensational artist who has more than what it takes to be in the lane of all mainstream artists.