BMW Introduces New Subscription Tech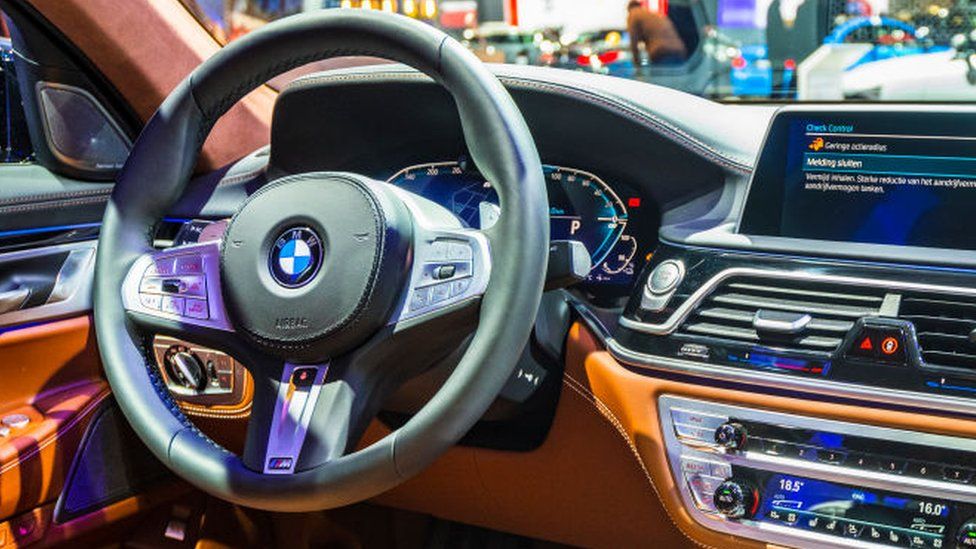 BMW has sparked debate after offering an online subscription to turn on heated front seats in its cars for $10 per month.
A monthly heated steering wheel subscription costs $8.
Subscriptions have been available for features on BMW cars for some time but the heated seat offer started this month. The company says customers can enable all hardware features for a one-time payment if they prefer.
The features are available via BMW's ConnectedDrive online store and are activated remotely, with no need to visit a dealer.
The manufacturer told the BBC that "where heated seats, or any feature available in the ConnectedDrive store have been purchased when a customer vehicle is ordered, no subsequent subscription or payment is necessary".
But the company argues that the ability to add new features can be helpful for owners who change their minds after purchase.
And it is particularly useful, BMW wrote, for second-hand car owners, "as they now have the opportunity to add features the original owner did not choose".
Epilepsy Awareness Raised by Influencer Cruella Morgan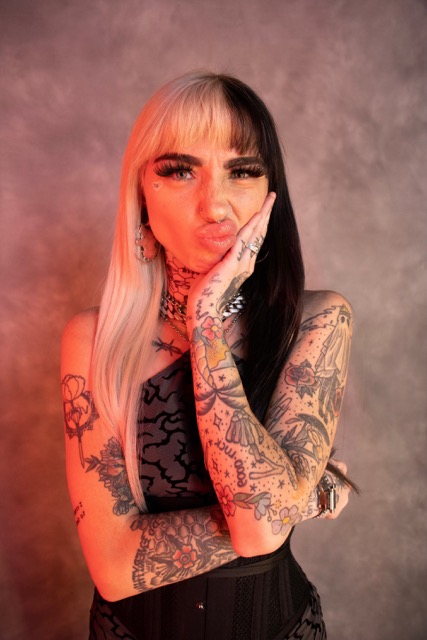 Among other things, influencers create engaging and captivating content to promote brands, events, and lifestyles. Over time, social media influencers have become some of the most creative content creators in the world, and their followings have grown across multiple platforms. They also lead the charge on promoting mental health awareness and social conditions that the public needs to be aware of. A majority, if not all, of the content influencers post on social media does not depict their actual lives. Influencer, model, and mental health advocate Cruella Morgan knows this truth all too well and has decided to remain as genuine as possible in order to connect with her fans on a different level.
Being true to herself presented Cruella with a lot of challenges in getting respect within the industry. Despite the fact that she uses body tattoos as a form of artistic expression, people find her persona challenging to accept online. In spite of this, she knows that she won't be able to please everyone. In order to preserve her mental health and passion for what she truly loves, she simply chose to connect with those who appreciate authenticity in an industry that thrives on pretense rather than authenticity. One of Cruella's main missions is to raise awareness about epilepsy as a condition and to promote social awareness through her platform.
Affluent and determined to succeed, Cruella chooses to make use of her platform and popularity to help others. "No one ever really took me seriously, so I used that as motivation to show people I can do it on my own," the young influencer shared.
Cruella has made mental health her personal advocacy, knowing that a lot of young people out there struggle with it day in and out. She hopes that by sharing her story, she can convey to others the message that they are not alone in their struggles, and that someone like her cares deeply about them. It is due to the unhealthy tone and tone associated with mental health that some influencers are reluctant to discuss it. Cruella's approach, however, is quite different. A valuable service is empowering people to become better versions of themselves by helping them process their circumstances.
After witnessing many people suffer from the effects of isolation, loss, and fear during the pandemic season, she began advocating for mental health. Her advocacy for self-love and creating a strong support system has only increased over the years.
A healthier, more enjoyable lifestyle is what she promotes in addition to a brand. She has continued to enjoy the support of her loyal fans due to the fact that her fan base is loyal and growing.
Cruella has always wanted to be visible on social media since she was a child. It has become clear to her over time that this powerful tool is capable of much more than just taking beautiful pictures. Her message of hope, love, and kindness could reach the whole world.
Quite recently, Cruella was able to create a safe space for people in the digital world where they can just be themselves without fear of being rejected or judged. And if there is also one place where she finds peace, she confidently answered, "My discord server. Everyone that joins finds their place in this world. They feel less alone. They find friends," she revealed.
Kids are playing outside again with the Gel Blaster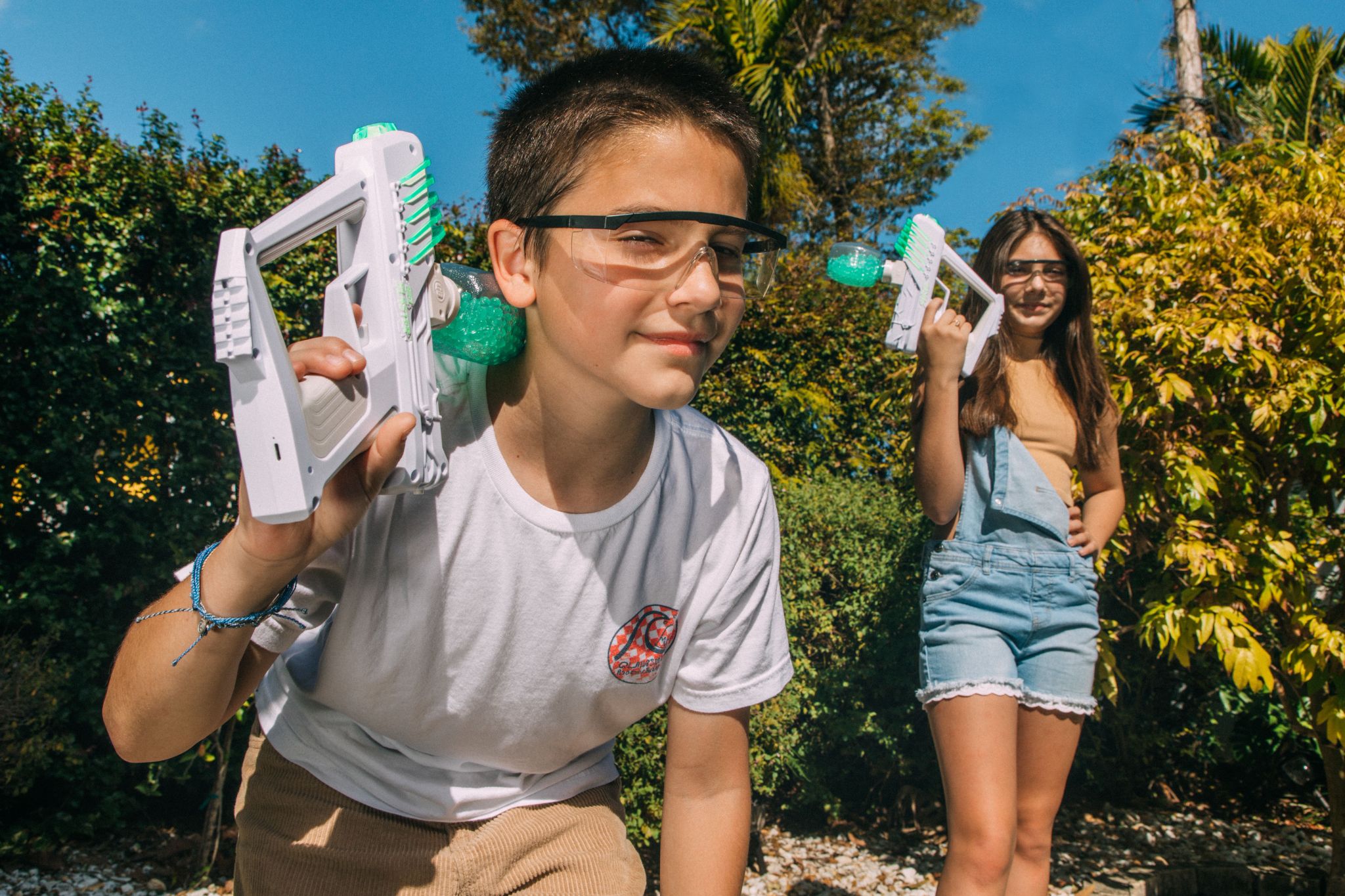 As digital media and the internet have become such integral parts of our lives, the typical child can usually name a long list of their favorite shows and games. For babies born in this decade, exposure to the online world can begin as early as months old. Does screen time even benefit developing minds? Whether kids should be playing on their iPads is still up for debate, but there's no doubt that old-school outdoor play-especially with friends-is a better choice. It's the latest in toy technology that will get kids and their families outside and having a blast.
Unlike other toy guns, the Gel Blaster has been designed to be easy to use and comfortable for everyone, including small kids, thanks to the water-based gel pellets. Gellets evaporate as soon as they touch any physical object, so there's minimal mess-and even the smallest kids can take part pain-free.
After a family vacation, founder Colin Guinn found that many airsoft companies had pushed their rifles into shooting gel balls after the legal ban of airsoft. He loved the product but knew it was too close to guns to bring to market in the US. Still, he loved the kind of eco-friendly, outdoor fun it helped to facilitate among his kids.
Being a tech enthusiast, he had a distinct advantage that allowed him to develop a one-of-a-kind, environment-friendly toy blaster. He is the founder and CEO of Guinn Partners, a consulting firm for autonomous robotics and cutting-edge technologies. The Gel Blaster was built by a team of engineers from Guinn Partners who have worked on drones since the creation of commercial drones in North America. The company thus created a new category of toys.
Different colors and accessories are available for the Gel Blaster, depending on the consumer's preferences. Featuring customizable colors and accessories, it is changing the way kids play by keeping their heads in the game. Designed to be functional, the Gel Blaster comes with a rechargeable battery that lasts 4–5 hours on a full charge. A safety switch prevents accidents.
Gel Blaster has proven to be a hit with American families who put a priority on outdoor play. "Gel Blaster is displacing Foam Darts, Paintball, & Airsoft as the introductory toy to get people blasting. With no clean-up required, we're an eco-friendly version of everyone's favorite childhood play experience. Gel Blaster is brand new as a category. With a million other blasters on the market, we're looking to be the leaders in high-tech, safe toys that everyone can easily enjoy," said Cami Croasdale, director of marketing.
Cami further shared that getting the Gel Blaster to be distributed nationwide hasn't been easy. "We face a lot of opposition from more established brands and companies looking to push down a newer brand and new category. We're showing what a kickstarter can do in such a short time if you truly believe in your product and your mission," she said.
The idea began as an idea, but now it's available nationwide-and in Canada as well. Every Walmart now sells Gel Blasters, making it easier for parents to get their kids outside and have fun.
Going full steam ahead on their mission to get families to play outside again, Gel Blaster is hosting fun-filled events where they give out free Gel Blasters to kids and families in the area. To date, they have given away thousands to people who would otherwise not be able to afford one.
'Soulsfeng' Has Always Been at the Forefront of Technological Research & Sports Analysis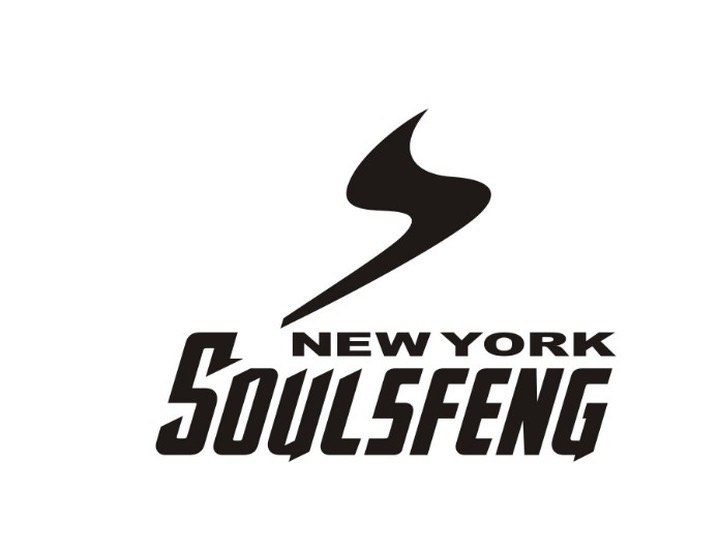 Q. Tell us about your background getting to where you are today?
I started the company (Soulsfeng) Future Footwear Technology Corporation in 2016, which produces and sells shoes. Before that, I had been in this business for over 7 years.
Soulsfeng is the brand name of Future Footwear Technology Corporation (FFT). For the last five years, Soulsfeng has always been at the forefront of technological research & sports analysis. Soulsfeng is a fashion shoe brand with graffiti art at its heart.
The company's strategy is to develop our business based on the United States market and expand our business to all over the world.
Q. Where does your company operate from?
The U.S.
Q. When did you start the shoe company?
The company was started in 2016.
Q. How did you get into footwear/technology?
With my former footwear background and the inspiration of graffiti art, I decided to start the business by combining those two. The goal was to produce and sell shoes with graffiti art while trying to develop and include more high-tech in the shoes.
Q. What is the most challenging thing you have overcome in your life?
To start the shoe company and get it to grow rapidly.
Q. Are you currently working independently or with a major shoe brand?
Yes, the brand Soulsfeng is working independently but we have some projects with major companies.
Q. Who inspires you the most in business?
I was inspired to start the business of combining graffiti art and shoes by JP O'donnell and Ilya Sober, the graffiti art designers.
Elon Musk is of course the role model for the technology.
Q. What do you want people to remember about your business?
I want people to remember that we brought Graffiti Art and Technology to the shoe world.
Q. Any new shoes coming out soon?
A new style of lighting sneakers have been released recently on our home page soulfeng.com.
The lighting uses cold light technology, which doesn't produce much heat and the light is more gentle than a traditional LED. The soft lighting blends in with the art design on the sneakers perfectly.
SKYTRACK X Rebosober Blue Graffiti Lighting Sneaker
Cool Lighting : There are several color modes to choose from, Red, Blue, Green, Orange, Skyblue and Purple. You can change the color by pressing the button on the sole. Press the button for more than 3 seconds to switch the lighting on and off.
Rechargeable: Fully charged battery can last over 48 hours. Rechargeable battery takes 4 hours from empty to fully charged.
Product Link:
https://soulsfeng.com/collections/sneakers/products/skytrack-x-rebosober-mesh-knit-high-tops-lighting-blue-graffiti-sneaker
Product Demonstration Link:
https://www.youtube.com/watch?v=BaJ-VGao47g
Q. What is your greatest achievement as a businessman?
Starting the shoe company and seeing continuous growth internationally.
Q. Do you produce your own materials? If not who do you work with?
Yes, we produce our own materials and have factory lines of our own.
Q. Who is one business person you wish you could work with?
Elon Musk. He is a brilliant man with a keen sense of business in the technology area. Actually, we do have a project that cooperated with his company, the project is making CyberTruck-shaped shoes.
Q. Tell us about any new projects you have coming out? When is coming out? What is it about?
We plan to release a style of boots with heating technology. It was designed for cold weather and those elders who tend to get cold feet. The technique uses carbon fiber heating which has good heating conduction and it is also a safe method that evenly heats under the bottom of the feet area.
There are 3 heating levels and different indicator colors( Red: 45 ℃ , Blue: 42 ℃ , White: 40 ℃ ) Fully charged battery can last up to 8 hours on the highest heating level.
It will be released soon.
Q. What does a day inside your shoes look like?
Extremely busy. I'm always working on being innovative with the brand, taking meetings or ensuring orders are reaching their customers.
Q. Anything else you want the audience to know about you?
Soulsfeng Founders: David Feng, Fahad Al Ali
Since 2016, Soulsfeng Sport, Graffiti Art & Tech.
Each pair of shoes made by us has been hand-finished and delivered to customers perfectly. Our founder's lifelong dream is to engage with and listen to each customer, while improving on the craft of manufacturing better shoes. Because they are the souls pushing us to step forward, they are our future. This is the story of our brand name, Soulsfeng. The development and expansion of a brand is a monumental task. Regardless of the challenges, we at Soulsfeng will always strive to utilize the latest technology in the pursuit of quality products for everyone.
Soulsfeng Slogan: Do Whatever You Can Do!
Some of our voices:
-What we believe, "finding the meaning of life through a paint brush".
-"Be stronger and more empowered by helping others to make a better future, better life and a kinder world"
-Thanks to JP odonnell, Soulsfeng is willing to build a different apparel & fashion world with Graffiti Arts.
-Stopping Evironmental Pollution starts with myself.
•The time to act is now.
•Even very little things will help the change. All material Soulsfeng uses are degradable material, even the package bags.
•Do Whatever You Can Do. It is our duty to make innovative sneakers & make the world better.