The true passion that Caramel_Babii has for modeling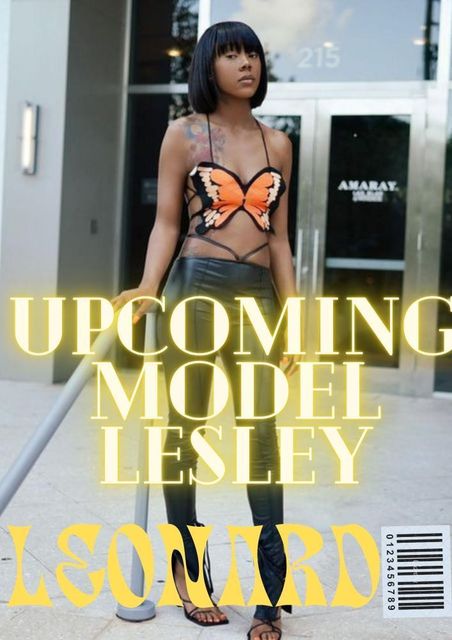 Lesley also known as Caramel_Babii on Instagram is taking off in her career as a model and video vixen. She grew up in the heart of Florida right in Fort Lauderdale. Growing up she knew this was something she always had a passion for and this would be one of the milestone that she would complete and succeed at in life. During the last couple of years she has became more driven than anything to show her true passion when she walks on the runway. When Lesley take photos or videos it's like a breath of fresh air to her it gives her the energy she need to keep going. Her portfolio shows she is 5'5 weighing at 116 pounds. Very outgoing and ambitious we would describe her as. Hopefully she gets the credit and recognition that she deserves.
Becoming an upcoming model there has been many doors shut but just as many has open. She wants to let everyone knows that she thanks each and everyone of you that has genuinely supported her throughout her career and Always motivated her to strive for success and greatness. She quoted " don't ever let anyone tell you that it's too late just pick your head up and hold it high because The only one that can stop you or get in the way of your dreams is You!"
Femme fatale has a new name its sossee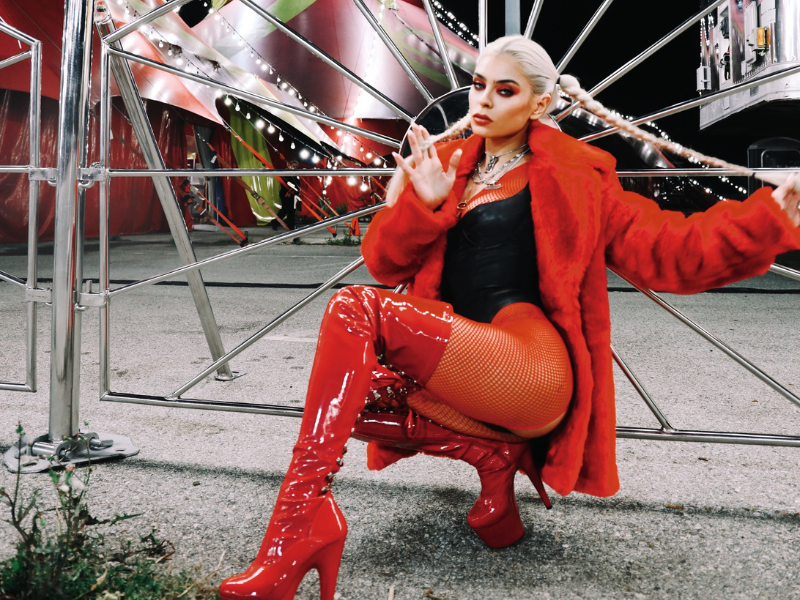 This world has always embraced music as one of the most powerful forms of expression. Whether it is sowing the seeds of revolution or instilling patriotism into people's hearts, to highlighting a global issue or voicing the concerns of the 'unheard,' music has long played an important role in this world. Music is immensely powerful and has the potential to influence listeners' hearts and minds, regardless of their nationality. With the advancement of the world, the music sector has lost its appeal. Likewise, its influence on the world and its people is waning. In the music industry today, priorities have changed due to the influx of new musicians. Music artists are more concerned about numbers than content when it comes to creating music that resonates with people's feelings. As Sossee, an American singer and songwriter, states, "I believe it has been a long time since people were less concerned about public praise and recognition, and more concerned about creating true legacy and longevity through their art."
Birth of a True Music Lover
Sossee has always believed in the power of music. From the beginning, she displayed a clear inclination toward music and what set her apart from other music enthusiasts was the fact that she listened to all kinds of music. She loved good music, irrespective of its genre, musician, or origin—a true music lover, indeed.
As an artist who gives off a mysterious enigmatic energy throughout her entire work, this diamond in the rough has created an eerie aura of excitement within an industry that has lately become lost in a mundane universe drowned in music that has become repetitive and all too familiar sounding. With every passing day, Sossee's allure has increased, as she continues to show a fierce prowess while pushing listeners into the universe of her fan base.
Many still fear that she would surpass their own careers stifled by her meteoric rise due to questions about her musical ability. She recalls jealous gazes of many artists who viewed her as a threat to their career or label executives' who were more concerned about driving the spotlight of artists they promoted based on motivations of fear, preventing her from reaching a broader audience.
Never discouraged from choosing a path that would lead to her destiny, Sossee stood firmly against all odds to prove she was more than capable. Her determination to make the best use of her gift was clear. Despite any of the negativity that surrounded her, she has shown herself to be a force to be reckoned with by knocking down doors, pushing through any barriers that stand in her way.
Her ability to turn her feelings, emotions, and story into soulful music helps her fight the world and achieve what she loves. She has become more fearless as a result. She is truly unstoppable.
Creating Music with Impact
Growing up, Sossee was creating songs that would last forever while other kids her age were trying to figure out algebra problems. Sossee knew that she could use her talent to compose and write lyrics that would benefit others since she strongly believed in the power of music. She was different from other aspiring music artists because she advocated having one's own identity rather than being influenced by any other singer or songwriter. Early on, she was able to identify the challenges the music industry was facing. She stated, "Owning who you are, and bringing it to life, in hopes of inspiring others to believe in themselves and do the same, is what I think this industry struggles with most."
Setting New Standards in Modern Music
According to Sossee, her music is not genre-specific. Within a year, she self-recorded four studio albums. Various genres are represented on each album, each serving a different purpose. Unlike most modern music artists, she is versatile. The versatility and purposefulness of her lyrics are not the only things that make her music stand out. Her voice has been described as "angelic" and "arena-ready" by several media outlets.
Sossee prides herself on personifying the "most interesting and disruptive trend" in the world of music. She is moving against the industry's flow, striving to restore the lost essence of music. Her music is cinematic and embodies an operatic sound with elegant darkness. Her art reflects her personality, emotions, and feelings perfectly, which is exactly what the music industry needs right now. She is restoring music's power, strength, and impact by creating a lasting legacy, which is the only way to do it.
As she continues to defy critics, while remaining true to her vision, many are looking forward to this rising star's success. Keep an eye out for Sossee's debut this fall with a collection of up and coming music.
Website
Instagram
Twitter
Apple
Spotify
Genius
TikTok
YouTube
Suzzie Monroe the Queen of Color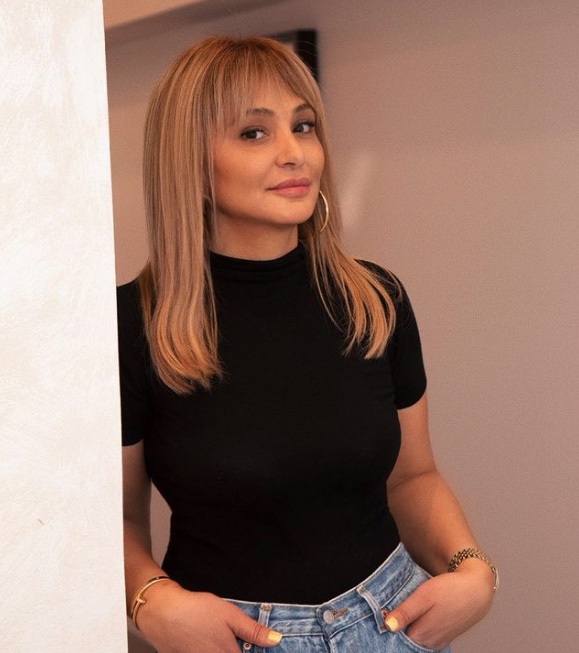 There is no doubt that being exceptional is a trait that many people aspire to. There is no denying the fact that in this day and age of fashion, digital media and constant content being pushed into the eyes of the world, looking your best is very important. Whether it is in the business community, where people push forward that extra percentage when it comes to their wardrobe, attire, and hair, that extra percentage can be the difference between setting trends or being the target of a joke. You could say, Suzzie Monroe is a specialist when it comes to the hair department. Her clients, whether Hollywood celebrities or high-end clients traveling to a key business meeting, will look their best with the Queen of Color.
A globally recognized colorist and the founder of Luxbae, Suzzie is not only an empowered woman herself, but is also making sure that all other women gain the confidence they need to thrive in today's world as well. As a first-generation immigrant from Armenia, Suzzie was born in an Armenian family. She was raised with much love and admiration and was encouraged to always strive for what she wanted. Having worked with people to improve their appearance and style from an early age, Suzzie found that she enjoyed the process. Since then, she has built an empire based on her eye for style.
A lifelong dream of Suzzie's is Luxbae, a beauty salon. Having two main locations today – Glendale and West Hollywood – Luxbae has become a favorite place for ladies to get gorgeous hair makeovers and relax. Suzzie knows that she plays an important role in this world as a colorist and beautician. In the fashion and beauty world, her success has contributed to a stronger female standing. Aside from that, she ensures that strong women who are about to conquer the world receive the proper care and a 'look' as they wear their crowns of success.
Even as a little girl, she was all about beauty and fashion. As she grew up, it turned into an obsession. And as successful people say, 'obsession is the key to success.' While the girls her age spent time studying and learning life skills, she spent time understanding the trends in the fashion and beauty industry. She knew this was what she wanted. To pursue her dream and turn her obsession into a career, she moved to the United States to pursue her goals.
Suzzie joined Vidal Sassoon Academy to gain the necessary skills for success in the fashion industry. She discovered a hidden talent while studying at the academy. The ability to create shades with her eyes was one of Suzzie's strongest traits. Her talent was channeled into the hair color market after she refined her skills. Suzzie proved herself to be an unbeatable entity, and her work was praised, praised, and recognized. As a result of her hard work, expertise, and excellence, she became a member of prized hair styling teams at New York Fashion Week. Having made her mark in the fashion and film industries, Suzzie became one of the nation's most sought-after colorists. Since her custom color and toner formulas are not available in a catalog, her work has gained such fame. Beautiful and unique, they are a sight to behold.
Women are capable of helping each other be their best selves, and Suzzie is a person who believes this wholeheartedly. Suzzie Monroe sets an example of what a 'modern woman' should be while providing a place where women can express themselves. As a woman, Suzzie Monroe makes it easier for her clients to improve their standing in the world, while looking camera-ready and inspiring them to take charge of their dreams, while rocking the best color in the business that is sure to turn heads.
NALA, 23-YEAR-OLD MILLIONAIRE WHO LIVES BY PASSION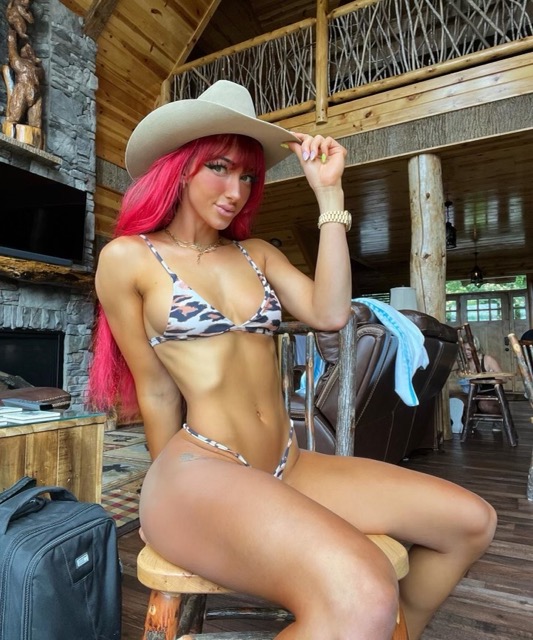 According to Oprah Winfrey, "Passion is energy. Focus on what excites you."
Many people fail to realize the importance of passion in their lives, resulting in a lifestyle that is 'forced' and 'mundane'. This prevents them from experiencing true happiness, joy, and peace in their lives.
Pursuing one's passion is undoubtedly one of the most courageous things one can do in life, regardless of what the world thinks. Especially for women, living a life of their choice against all odds is not easy. When a woman wishes to follow a dream that society does not approve of or accept, things become even more challenging.
Despite many women giving up their dreams to get society's approval, there are a few that are determined to make their own choices and mistakes to live the life they desire. Among these brave women is Nala Ray, a name not unfamiliar to porn fans. In a world where people dream of getting college degrees, landing high-paying corporate jobs, and becoming engineers or doctors, Nala says, "I was born to be a sexual creature."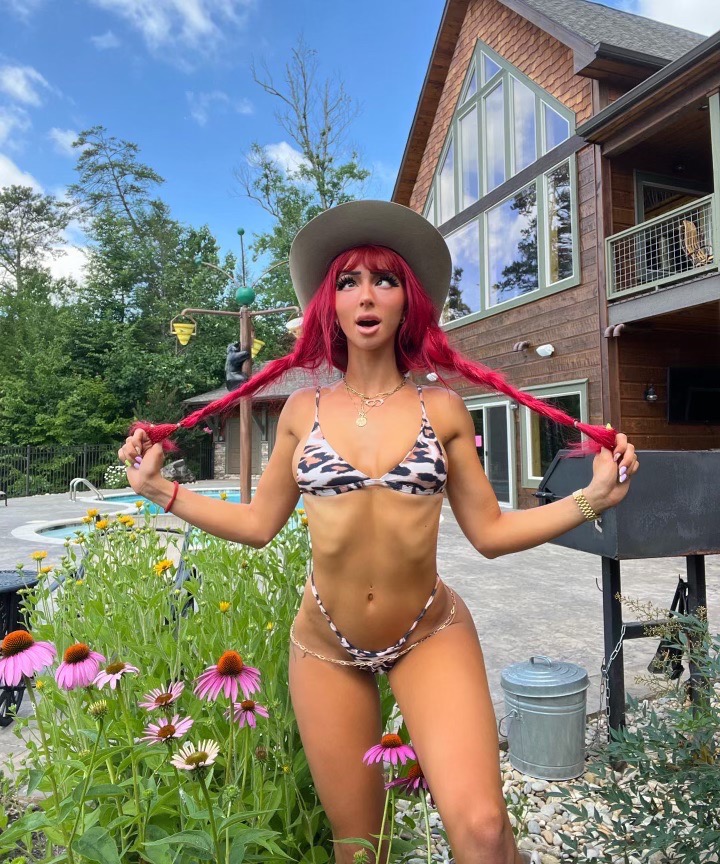 LIFE ALWAYS FINDS A WAY
Known for her sexiest body, hottest moves, and ability to cure even the worst erectile dysfunctions, Nala, the queen of OnlyFans, is taking the world of porn by storm. Many men and some women know Nala's power, but not many know that she is a pastor's daughter.
Her family consisted of four siblings, all of whom were home-schooled, and she lived under strict rules and restrictions. They attended church and lived by the bible. Nala's father bought a church and moved her family into it. The church life was difficult, and Nala found no happiness there. Outside of the church, Nala worked part-time at a breakfast bar in their local shopping center. Wearing makeup, meeting boys, wearing provocative clothes, or even using social media was forbidden.
The question is, 'how did a pastor's daughter find her way into porn?'
The answer is simple: Passion.
From a very young age, Nala was inclined toward exploring her sexual desires. She craved the 'right' touch and desired to be loved and appreciated sexually. Having sex to explore her sexual fantasies and build new ones convinced her that she did not want to be anything else but a sex worker. This way, she could make loads of money while living the life of her dreams, being sexually appreciated every day.
Even as a waitress, flirting for tips was the norm. Sometimes, she used to wear short skirts and tight-fitting tips without a bra. In her own words, "I was obsessed with how much attention I could get in a skimpy outfit."
She studied hospitality management at a community college in 2019, but it wasn't her passion. In order to explore her options while living a 'secret' life, she trained and worked as a dental hygiene assistant. As a result, she was given some freedom, and she took advantage of it. She joined a gym and started an Instagram account for fitness modeling. Following some really hot photos of her lingerie shoots on her Instagram account, she was advised to start an OnlyFans account.
She had the potential, the body, and, of course, the 'tricks' to become a successful adult content creator. She earned $85,000 (£61,000) within a month of joining the company, which encouraged her to make this profession her full-time career.
A NEW PERSPECTIVE ON WOMEN EMPOWERMENT
Since sex is taboo in most societies, many people live a life of unfulfilled desires and unsatisfactory sexual experiences. A person's desire to be touched, loved, and to feel an elite level of ecstasy is satisfied through sexual pleasure. Making this a topic that 'cannot be discussed' is unfair on every level. It is everyone's right to build their sexual fantasies, relieve their bodies of stress, and experience out-of-this-world sexual experiences. This is where the porn industry comes in.
It is an escape from the chaotic world. A way out of society's narrow-mindedness that takes away a person's right to experience true pleasure.
As a porn star, you help people build their sexual fantasies. This video demonstrates how one can enjoy sex alone and with a partner. With her entry into adult content creation in 2019, Nala is inspiring many women and setting new standards of empowerment for women. Historically, women's empowerment has been confined to equal job opportunities, pay, and representation in the corporate sector, politics, and military. As a matter of fact, this concept goes far beyond that. Using your body in whatever way you want is part of women's empowerment. Nala is showing the world that.
Nala Ray is one of the hottest and most sought-after porn stars today. She is also known for her Tik Tok content, where she goes out in public in fun cosplays and asks people crazy questions to get reactions. As a 23-year-old woman, this is Nala pursuing her passion and living her dream in a mansion in LA with a pool.
It is true a person can achieve great things if they follow their heart and pursue their passions. Nala Ray is the perfect example.
Check out her socials: