HORENZOH SIGN DEAL MANAGER WITH BALLAH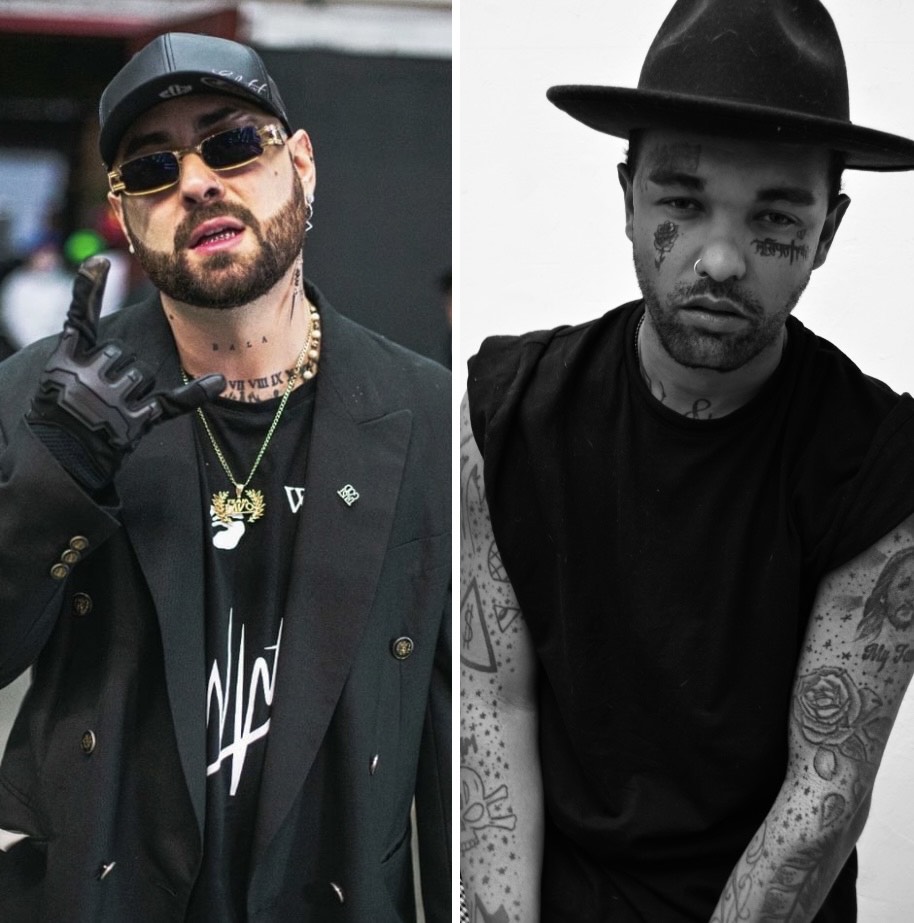 It's official
HORENZOH
Who we know as top-models, DJs, Designers in the biggest agencies in the world who have collaborated with the biggest clothing brands, the biggest magazines and work with the biggest artists in the world has signed a management deal with the famous producer
𝕭𝖆𝖑𝖑𝖆𝖍.
𝕭𝖆𝖑𝖑𝖆𝖍
who has worked with many Latino and American celebrities with collaborations with the artist JAMBY EL FAVO, KEVIN ROLDAN, GOLPE A GOLPE, FALSETTO And many others between Colombia and the United States he conquered the world.
𝕭𝖆𝖑𝖑𝖆𝖍
has stood out in the world of music and art thanks to his professionalism and his atypical and avant-garde side;
HORENZOH and BALLAH Collaborated for years together he was the first Manager of HORENZOH And opened the doors of music to him.
@horenzoh
has decided to entrust his career and all the artistic direction music mode art to BALLAH, he is currently preparing HORENZOH's album, with incredible collaboration, and a lot of projects in music + Art.
Stay tuned the two men are planning big things
Dylan Santana is a triple threat force to be reckoned with a path for success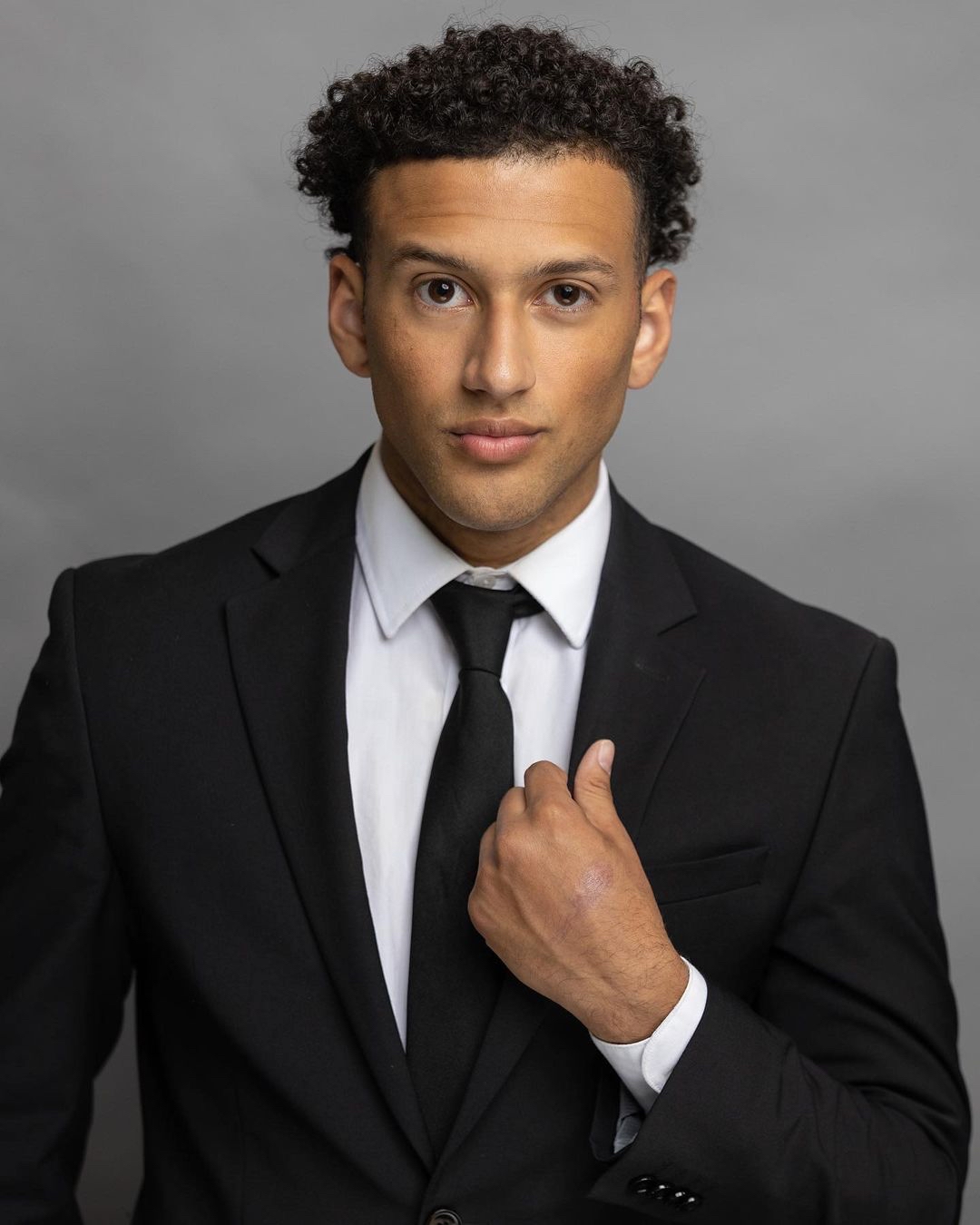 The Latino community is known for their strength, hardworking nature and humility. We caught up with a young entrepreneur and author who is making a difference in his community. Dylan, a serial entrepreneur, is a published book author, a youth motivational speaker and model, all under the age of 25.
"The motivation behind my drive is really God and my family," he said. "Watching them struggle with what they have already been through in life, on top of me seeing myself go through the challenges in life that I face helps me push myself past my limit."
His mother taught him the importance of working hard, having good work ethics and to never give up will take you far in life.
"Knowing that one day all my hard work and suffering will pay off and I can say I became a man not that just only my family could look up to, but whoever is inspired by my story, and what's in Luke 1:37: "For with God nothing shall be impossible''
Dylan Santana was born in Conn., and grew up, N.C.. Over the years, he traveled to a lot of places like Switzerland, Dominican Republic, Puerto Rico . He also spent a lot of time in Queens, N.Y., where other family members lived.
Before getting into modeling, he worked at a variety of jobs. Some jobs were physically challenging and low paying, the work was satisfying and provided him the opportunity to hear amazing stories and get a good perspective on life, God, and the importance of gratitude.
Although he didn't get into modeling and the fashion industry until later in life, his mom told him he would gradually create and develop his own personal style and demeanor over the years, including an interest in hair and clothing styles. She and others suggested he considered modeling.
He applied to be a model at Charlotte Seen Fashion Week, and was chosen by a designer.
Dylan Santana thinks it's important to always be prepared for any type of shoot, which he does by practicing runway walks, observing his poses in the mirror, visualizing scenarios where he asks the right questions, and making sure to speak in a proper and professional and business tone. Knowledge of the business part of the industry helps, as does having a mentorship and support from a pro modeling teacher.
"I really separate myself from other models by just being me, and knowing who God made me to become," he said.
When he's not modeling, Dylan Santana enjoys spending time with his family, and with himself, but always with God.
"I have to get better with resting though and self-care," he said. "I worked and sacrificed so much in life for the goals and dreams I have that I struggle with just resting or even just going to sleep easy. That's one thing I'm trying to get better at: in life you're supposed to work just as much as enjoying every moment of life outside of the grind."
Keep up with Dylan on Instagram @the_great_santana_
Resurrected Baits (From the snags back to the bags)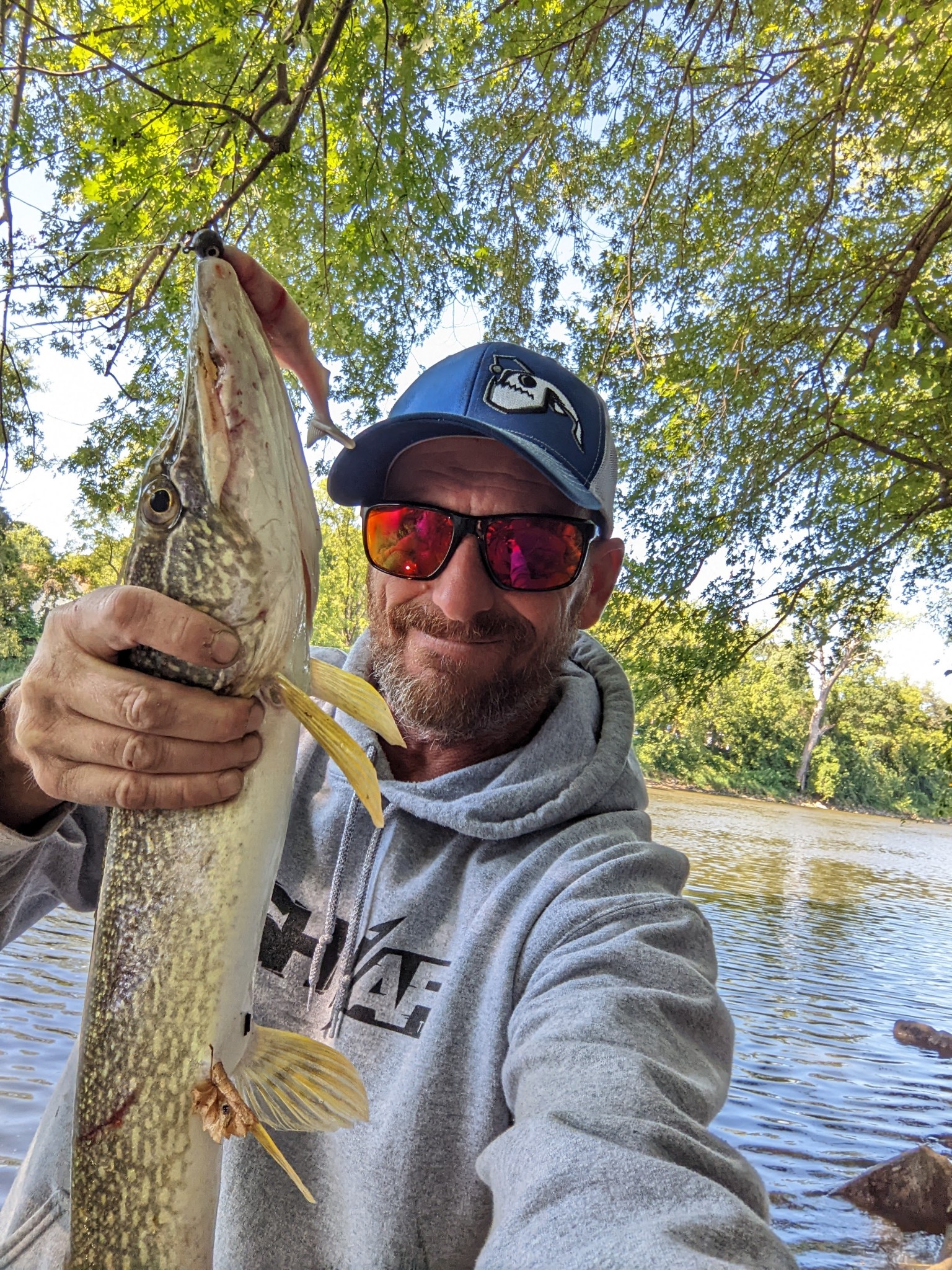 It started as an angler who was tired of losing tackle to fishing line from other anglers getting snagged. Enough was enough so I started cleaning up all the line and collecting lures from the snags. In my years of cleaning up fishing line I have found many small crawdads and fish tangled up in the line after the water goes down. So as an angler, seeing fish and crawdads tangled in carelessly discarded line, it upsets me deeply inside that anglers really don't care what they do with their line at fishing spots. Baits are just a bonus cleaning up all the trash and fishing line out of the water and off the banks.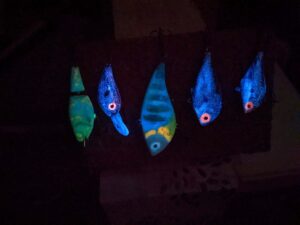 So far I have collected 80 plus lures and a full garbage bag of just fishing line. So I decided to offer the lures back to the anglers but with a twist. They Glow! Resurrected baits is a small hard bait tackle store, that offers reconditioned lures. I've completely gone over each individual lure and replaced all d-rings and hooks with good quality hardware. If the baits still have good paint on them, they get new eyes, and the twist. The lures that need paint, I do a complete custom paint job and new eyes and
yes, of course they glow to.
As anglers we really need to start remembering to discard our old line properly. So let's do our part to keep our waters clean for the future anglers.
If interested in purchasing any of these lures, contact me at @magoo1377 on Instagram or email me at
rezbaits1377@gmail.com
Follow my fellow angler, @iamfishyaf or find his merch at iamfishyaf.com
Learn Financial Literacy With Chief A.i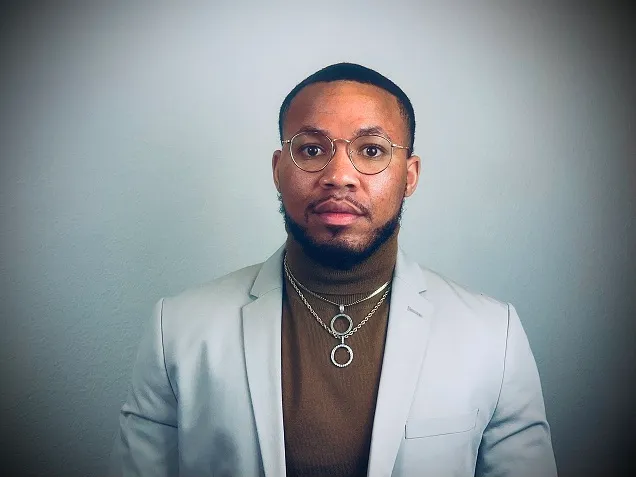 When it comes to financial education it is no longer a topic people want to avoid. Gen Z and Millenials are tackling their financial literacy head on. Managing your money is a personal skill that some individuals might need assistance with. With so much money going in and out sometimes the task of making responsible decisions is daunting so seeking professional help is key for success. That is where Chief Ai comes into play. Chief Ai is a company that focuses solely on the success of each client when it comes to responsible financial usage.
This company's focus is offering workshops to learn the basics of money management, investing and other skills. They also help shed light on financial restoration and provide complete knowledge that aids each client's case as each is very different. You would think that this topic would be taught in school, but that's not the case. Managing your own money requires a fundamental understanding of personal credit and a willingness to embrace personal responsibility. To be financially literate means having the ability to not let money – or the lack of it – get in the way of your happiness as you work hard and build an American dream complete with a long and fulfilling retirement
Email: help@chiefai.org