Music Lives Inside Lashia "LadyBoomBoxx" Levins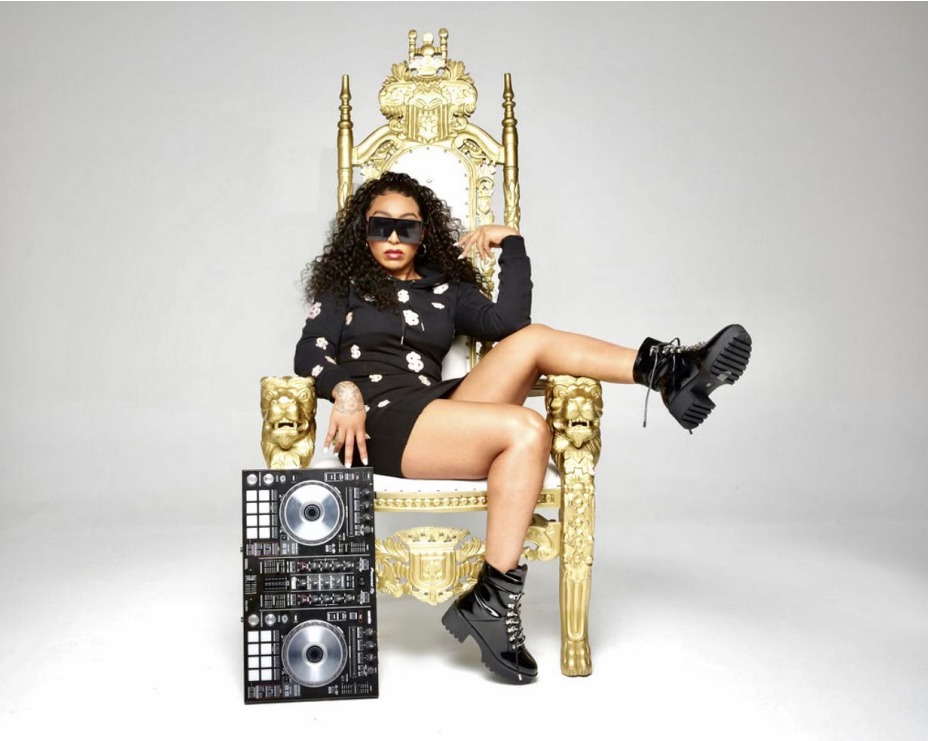 As an artist, songwriter, producer, and DJ, Lashia Levins has worked tirelessly to climb the industry ladder. Growing up in a household where both of her parents were singers, Lashia has been immersed in music and music-oriented culture since a very young age. Both of her parents were professional performers. When she was growing up, she sang in the church choir and accompanied her mother often while she went to the studio, to concerts, and to concerts at which her mother sang background music to A-list performers such as Elton John and Maroon 5.
During the course of her passion and ability to play music, she developed a love for music. Her mother enrolled her in dance classes, piano classes, and voice lessons in order to encourage and foster her budding creativity, so that she could sharpen her skills further.
"She would also put me in a marching band and buy me all kinds of musical instruments for the house. I would make mixtapes that I would DJ and record music. She didn't care what it sounded like. She'd play my music in her car," Lashia recounted.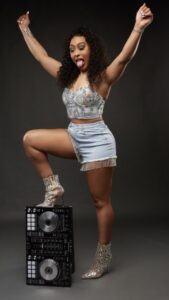 Lashia Levins recorded her first professional song in 10th grade with the assistance of her mother and other industry professionals. Apart from having an exceptional voice, she also has a high level of intellect, a high level of confidence, as well as a high level of charisma, all of which make her one of the most exciting musical artists of the present day.
Lashia made her big screen debut despite being a rising star, but as a young artist she is not without challenges. As a result of both abuse and a tragic accident, she was confined to a wheelchair temporarily until she recovered from her injuries. In spite of the hardship, she used the downtime to earn a degree in music production and prepare for the future. Ladyboomboxx did not let experiences or setbacks define her.
"I couldn't have expressed myself in the ways I did without music." After being knocked down, I was determined to rise again. Faith can take you farther than you ever imagined. I strongly believe that angels are always around, and that God always places you in the right place at the right time. You just have to be strong enough to take the first step," Lashia said.
Besides her musical endeavors, Lashia is also involved in community development, which enriches her worldview. Over the course of her college career, she has been involved in a number of community service projects, such helping to raise funds to support global health and education, organizing clothing drives and working with teachers to promote the development of electronic music production in schools as a member of Alpha Kappa Alpha Sorority, Inc. . Having served in the military means that she has also worked closely with the Department of Defense and FEMA in order to provide assistance to cities in areas that have experienced war or natural disasters in the past.
" My recovery and all the pain I have endured while working in this industry have helped me to motivate myself to make the most out of my career," Ladyboomboxx said. She and her label The Formula Music Entertainment have a number of exciting upcoming projects coming up."
You can following Ladyboombox:

Mayjah Payne teams up with Shorty T to form hip hop group "Crown Energy". Here is the release of their music video "Established"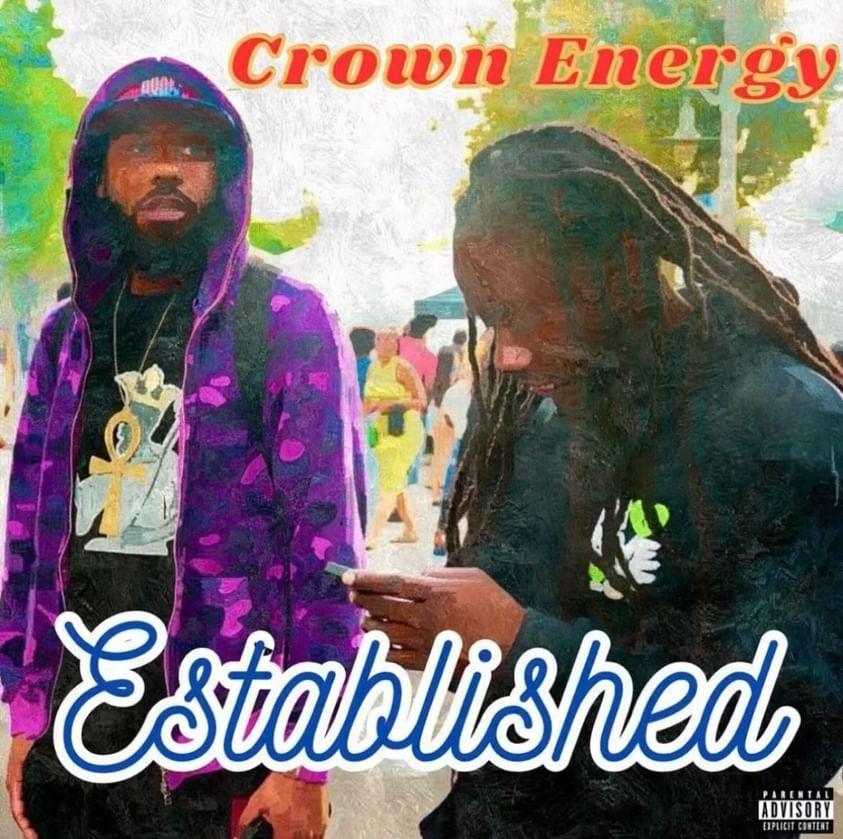 In today's ever-changing music landscape, finding exceptional talent can feel like searching for a needle in a haystack. With artists appearing and fading away in the blink of an eye, stumbling upon genuine captivating talent is like discovering a hidden treasure. If the name "Crown Energy" hasn't crossed your radar yet, consider this your golden ticket to a musical revelation. Crown Energy is the dynamic fusion of two rap titans, Shorty T and Mayjah Payne, who have been making waves in the industry for years. Their musical journey, marked by collaboration, has now led to the birth of this exciting duo.
Crown Energy releases the music video for their hit single "Established"! #1 Billboard Charting Producer Sammy Issac teams up with Los Angeles artist Marc "Mayjah" Payne and also Shorty T from New Orleans to bring us the group known as Crown Energy. Shorty T just recently reached over a million followers on social media (@sthug84) and his influence continues to grow. The last few videos released by Crown Energy have mixed the worlds of artificial intelligence and hip hop together. The release coincidentally comes on the same day as Marc Payne's birthday.
Go wish Mayjah Payne a happy birthday and watch the music video for "Established" here. And if you thought their story was captivating, wait until you hear about their latest release. Today, Crown Energy unleashed a music video titled "Established," and trust us when we say it's an absolute FIREcracker! Shot amidst the glitz and glamour of Los Angeles, CA, this video sets a new standard for creativity, thanks to the infusion of cutting-edge AI technology. The visual spectacle that unfolds in "Established" is nothing short of breathtaking. From jaw-dropping cinematography to mind-bending effects, it's a feast for the eyes that demands your attention. Don't just take our word for it; you need to witness this musical masterpiece for yourself.
You can catch "Established" on various platforms, including YouTube, Instagram, and their official websites, sthug84.com and mayjahpayne.com. Don't miss out on the opportunity to immerse yourself in the world of Crown Energy, where talent meets innovation. Your musical journey is about to reach new heights, so go ahead and hit that play button. Trust us; you won't regret it.
Follow on social media
@sthug84
@mayjahpayne
@sammyissac
@_crownenergy_
Young Whis: A Magnetic Force in the Music Scene with Unmatched Charisma and Talent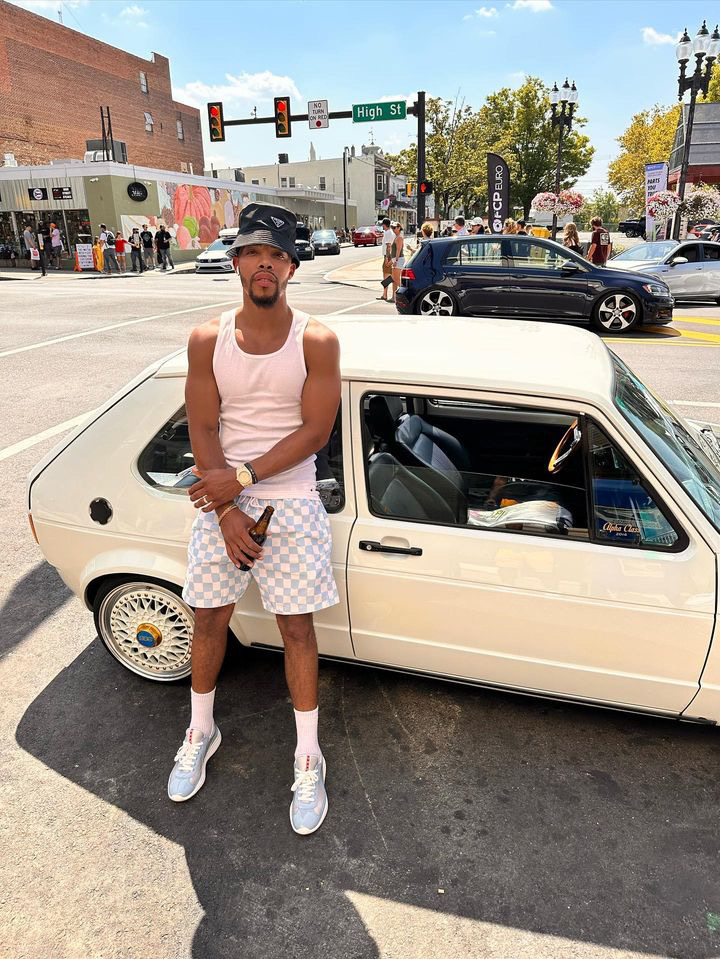 Young Whis's journey in music is a testament to his unwavering dedication and relentless work ethic. Despite the challenges he faced growing up in a broken home, he channeled his emotions and experiences into his music, creating a powerful and authentic sound. His hard work and determination have paid off, as he continues to release new songs that resonate with listeners on a deep level. With each track, Young Whis pushes boundaries and showcases his growth as an artist. His latest releases are a testament to his unwavering passion and creative vision.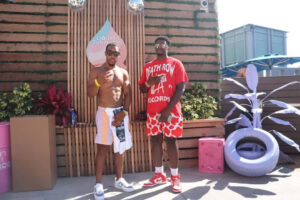 Young Whis's music journey was shaped by a diverse range of influences, from the gritty streets of Philadelphia to the soulful sounds of iconic artists. His father's love for Jay-Z, DMX, The Ruff Ryders, and The LOX, along with his mother's appreciation for Diana Ross and Michael Jackson, enriched his musical DNA. This fusion of contrasting influences gives his music a unique blend of gritty authenticity and soulful melodies.
Young Whis's style is a fusion of past and present, drawing inspiration from legends like The Notorious BIG, Jay-Z, 50 Cent, Lil Wayne, and Drake. The Philadelphia underground rap scene has also played a pivotal role in shaping his versatile and genre-blending approach.
Young Whis brings a raw talent, authenticity, and dedication to the music scene. His relatable narratives and personal journey make his music resonate with listeners. Keep an eye out for his upcoming mixtape, "All American Season 1," where he showcases his growth and commitment to leaving a lasting musical legacy. Get ready to dive into the world of Young Whis and connect with his experiences and emotions through every track!
you can follow him on various social media platforms:
James Worthy & Big Gipp Release New Single & Video "Out Of Control"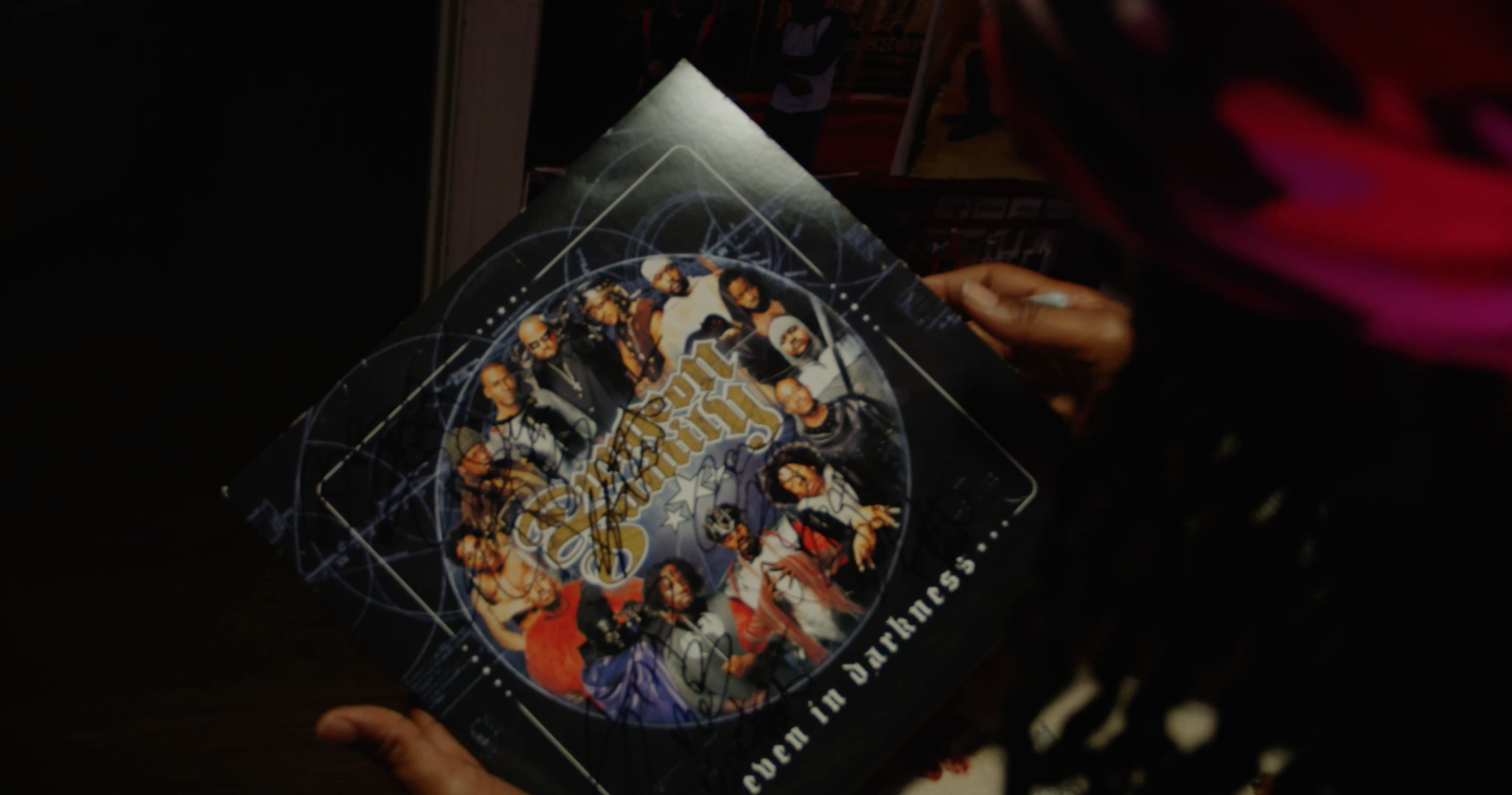 "Out Of Control" is the official 2nd single by music stars Big Gipp of Goodie Mob, and James Worthy. The song depicts a short description of being in the mindset of feeling emotions, and things you haven't felt before with another person which can make you feel Out Of Control. Alongside the single being released the official music visual is released along with it via YouTube with guest appearances from the Dungeon Family. This single can be purchased or streamed on all platforms through Humble Sound Music Group worldwide.
Purchase & Stream "Out Of Control"
https://music.apple.com/us/album/out-of-control-single/1694506553

Watch "Out Of Control"
https://www.youtube.com/watch?v=vZm06QiYOB8
Media/Press
Humble Sound Music Group
Public Relations Consultant: Lenell Johnson
Twitter/Instagram: @humblesoundmg
Social Media
www.instagram.com/kingjamesworthy