Entrepreneur 'Kimura Washington' owner of Mmmm Lemon Pies & More (MLPM) splashed on the scene with a tastebud and a vision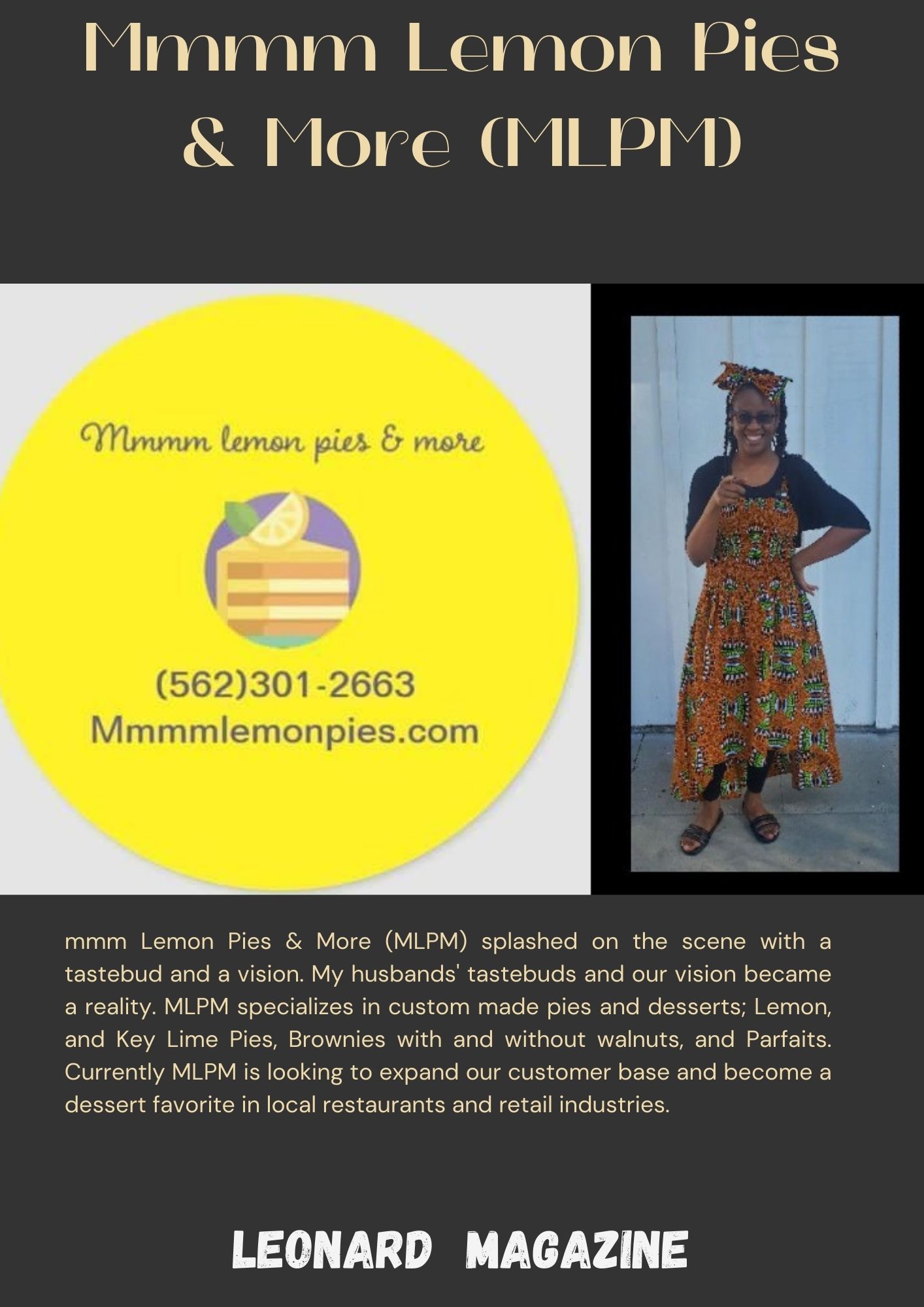 JOURNALIST LEONARD MAGAZINE
Please present about your profile what you are working now?
Family entrepreneur 'Kimura Washington' running the business of Mmmm Lemon Pies & More (MLPM) splashed on the scene with a tastebud and a vision. My husbands' tastebuds and our vision became a reality. MLPM specializes in custom made pies and desserts; Lemon, and Key Lime Pies, Brownies with and without walnuts, and Parfaits. Currently MLPM is looking to expand our customer base and become a dessert favorite in local restaurants and retail industries.
What inspired you to develop your idea?
My husband inspired me to develop Mmmm Lemon Pies & More (MLPM). He said it was possible and gave me the greenlight and motivation to start my journey as a baker.
How have your priorities changed from when you first started?
In the beginning I felt that I needed to justify the cost of my products. However now I have grown to allow my dessert products to speak for themselves.
Knowing what you know now, is there anything you would have done differently when you were first starting out?
Take risks and go big. Fear of the unknown is paralyzing and can inhibit you from reaching your full potential. Plan, and be flexible, for I have received many opportunities from the unlikeliest sources.
How did you decide where to establish your company?
When establishing my company I took into account the cost of overhead, customer base, and my ability to be mobile. I wanted to ensure that my focus is centered on pleasing tastebuds.
What challenges did you have to overcome at the beginning of your journey?
Establishing a sense of balance, between being a wife, a mom, an employee, active member of my church, baker, and self-care. Self-care is a must, and I encourage a dose of it (walks, exercise etc.) daily.
What is unique about your business?
MLPM products are made with your tastebuds in mind, fresh to order and made from scratch.
What advice would you give to someone who is trying to become an entrepreneur?
Pray, be flexible, you may take a hit but don't quick.How do you define success?
Feeling balanced mind, body, and soul. The number of zeros behind your name means nothing if you cannot enjoy the fruit your hard labor.What have you enjoyed most about starting your own company?I enjoy and find a sense of accomplishment is saying MLPM is mine. I enjoy the expressions and reactions of new customers experiencing the delightful euphoria my products produce. Makes them say Mmmmmmmmmm.
Explore their menu and check it out below;
MY1OF1 SAYS CUSTOM FASHION IS NOW MAINSTREAM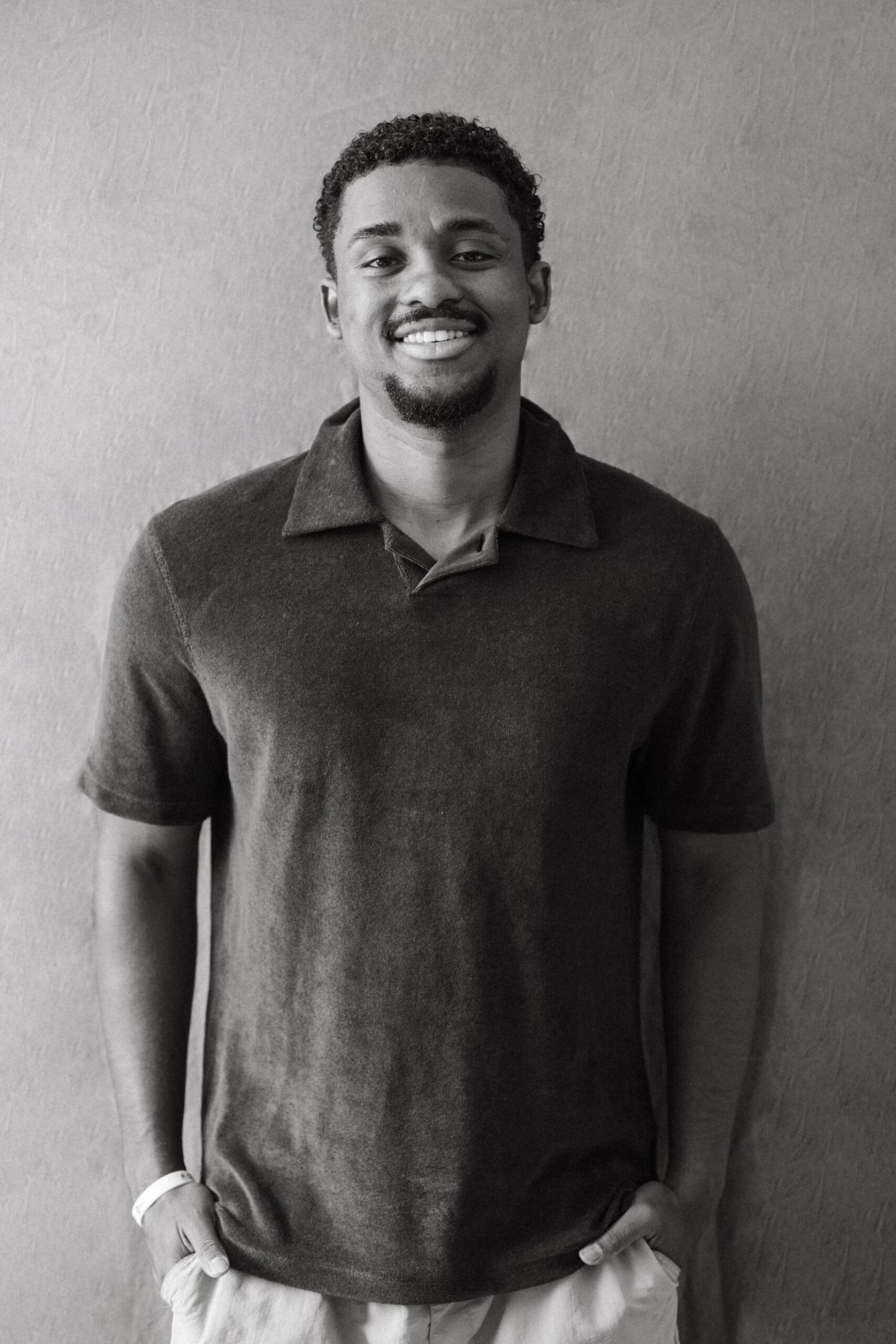 Fashion, fashion, fashion! It's been around and it has been evolving. Ahmon Metdals and his business partners Naomi Bagga and Mike WIlson have always had a passion for fashion but they have also had a passion to stand out and make a change within the community. The fashion industry is always growing and expressing personality through fashion has always been a part of life. Metdals and his team have breathed life into a startup that is rapidly growing!
Have you heard of My1of1.com? If not then where have you been! Their site is user friendly and very thought out. They are a custom apparel brand that allows people to design and order their own apparel products. It's a place where everyone can bring out their inner creativity and design something unique to their own interest and style. Basically stating that every time someone comes to their website to design they're creating their own unique piece of apparel so it is their personal 1 of 1. You know the saying "You can never copy an original " well that goes true for Ahmon, his team, their customers and their customers' creative ideas in fashion.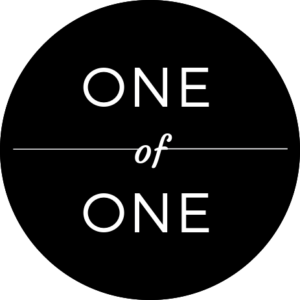 A business that is so unique and so limitless is sure to thrive. My1of1 is very unique because they have always made a social impact a priority since they have started. Ahmon states " My1of1 has a student program where we teach the importance of creativity and entrepreneurship. Then students get to customize and receive apparel products in the program. Also every student walks away with their own ecommerce page we set them up with. We have partnered with Foot Locker to bring these workshops to Foot Locker stores in LA, Chicago, Detroit, San Fran and Dallas". This has reached 15k students in the last year alone. This community activity encourages entrepreneurs and provides a sense a platform for students to learn about business, fashion and marketing.
My1of1's vision is to not only limit customers to customizing only what goes on the garments. They see a near future in having options for customers to customize patterns, shapes and overall styles of garments. They want them to be able to allow them to customize the shape and color pattern of their individual pieces. Let your imagination run wild and free with my1of1! If you're eager to learn more or just curious and want to browse around their site go check them out! Their business is doing so well that you can expect to see My1of1 stores in 2023, where the experience is fully interactive and will be an experience you never seen before.
Website: my1of1.com
Epilepsy Awareness Raised by Influencer Cruella Morgan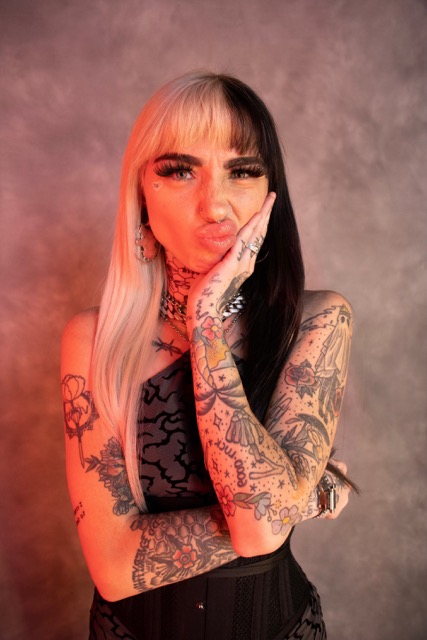 Among other things, influencers create engaging and captivating content to promote brands, events, and lifestyles. Over time, social media influencers have become some of the most creative content creators in the world, and their followings have grown across multiple platforms. They also lead the charge on promoting mental health awareness and social conditions that the public needs to be aware of. A majority, if not all, of the content influencers post on social media does not depict their actual lives. Influencer, model, and mental health advocate Cruella Morgan knows this truth all too well and has decided to remain as genuine as possible in order to connect with her fans on a different level.
Being true to herself presented Cruella with a lot of challenges in getting respect within the industry. Despite the fact that she uses body tattoos as a form of artistic expression, people find her persona challenging to accept online. In spite of this, she knows that she won't be able to please everyone. In order to preserve her mental health and passion for what she truly loves, she simply chose to connect with those who appreciate authenticity in an industry that thrives on pretense rather than authenticity. One of Cruella's main missions is to raise awareness about epilepsy as a condition and to promote social awareness through her platform.
Affluent and determined to succeed, Cruella chooses to make use of her platform and popularity to help others. "No one ever really took me seriously, so I used that as motivation to show people I can do it on my own," the young influencer shared.
Cruella has made mental health her personal advocacy, knowing that a lot of young people out there struggle with it day in and out. She hopes that by sharing her story, she can convey to others the message that they are not alone in their struggles, and that someone like her cares deeply about them. It is due to the unhealthy tone and tone associated with mental health that some influencers are reluctant to discuss it. Cruella's approach, however, is quite different. A valuable service is empowering people to become better versions of themselves by helping them process their circumstances.
After witnessing many people suffer from the effects of isolation, loss, and fear during the pandemic season, she began advocating for mental health. Her advocacy for self-love and creating a strong support system has only increased over the years.
A healthier, more enjoyable lifestyle is what she promotes in addition to a brand. She has continued to enjoy the support of her loyal fans due to the fact that her fan base is loyal and growing.
Cruella has always wanted to be visible on social media since she was a child. It has become clear to her over time that this powerful tool is capable of much more than just taking beautiful pictures. Her message of hope, love, and kindness could reach the whole world.
Quite recently, Cruella was able to create a safe space for people in the digital world where they can just be themselves without fear of being rejected or judged. And if there is also one place where she finds peace, she confidently answered, "My discord server. Everyone that joins finds their place in this world. They feel less alone. They find friends," she revealed.
Serial Entrepreneur, Salim Khan shares business strategies with Master Class Series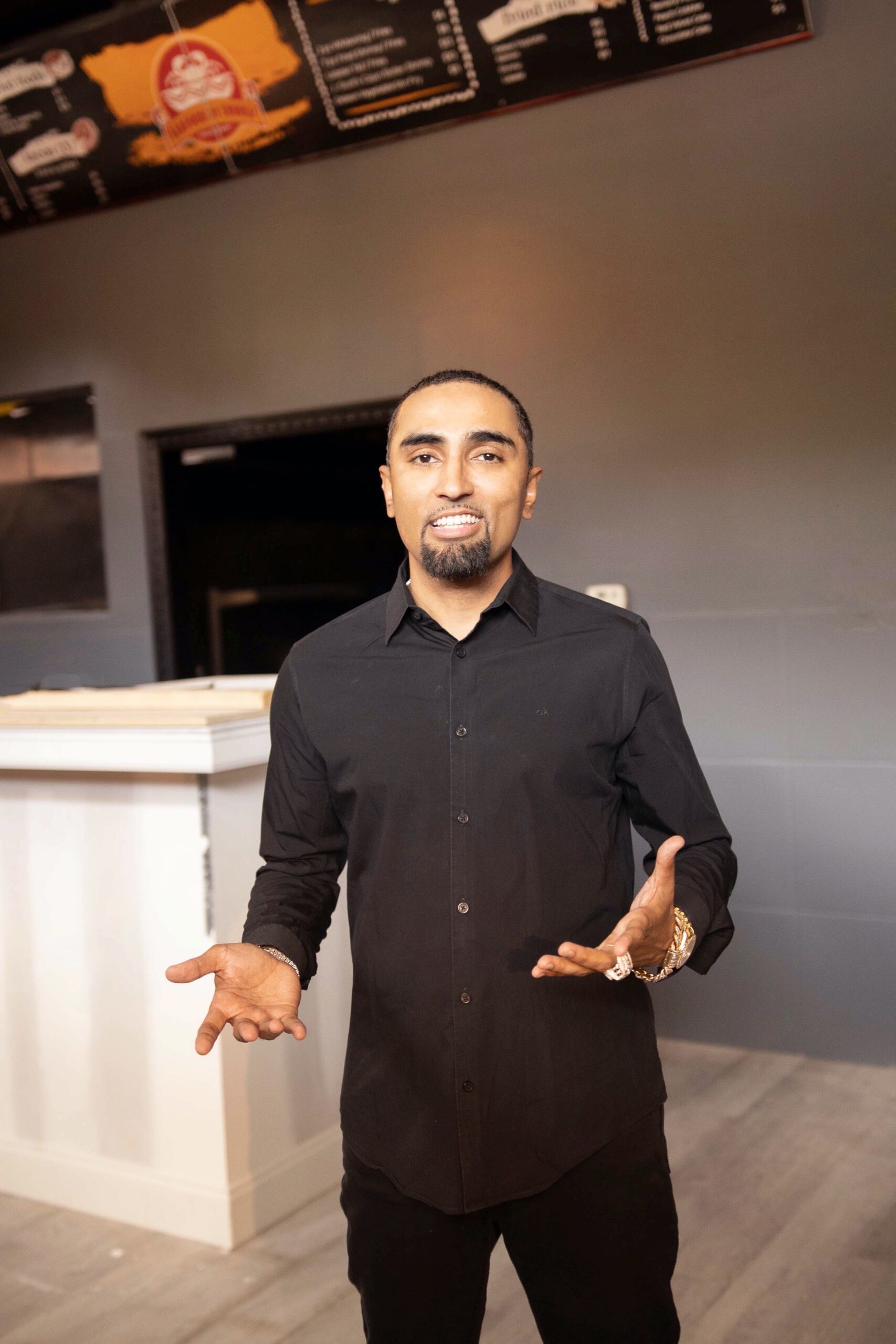 When Salim Khan opened his first restaurant, he had a positive attitude and a willingness to work hard – and the place failed. He later learned that owning a successful dining establishment takes so much more than good thoughts. Today he owns one of the Atlanta area's top restaurants, The Spice House.
Now, Salim Khan will share some of his strategies and lessons learned in an online master class, "How to Start a Sold-Out, Niche-Based Restaurant in Any City of Market and Dominate the Competition." The program offers a series of six self-paced modules that can provide those with restaurant dreams practical information about what it realistically takes to create a restaurant in today's world and keep it open.
It's not news that restaurant ownership isn't easy, but this course breaks down the steps in planning ahead, researching your market and understanding your costs, long before your first meal comes out of the kitchen.
For more info or to sign up visit and https://www.soldoutrestaurant.com/live and follow him @fivestarsinvestments