Luow Levels Up with LP "43,"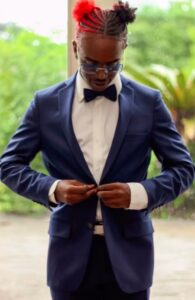 Luow is a Music Artist based out of Convent, Louisiana. In order to create a unique sound, he layers unique vocals over traditional trap instrumentals. Luow was inspired by rappers like Lil Wayne, among others, who represent the elite of hiphop. He compared the music industry to the jungle, where you can either be a predator or a prey. Starting sessions in his garage, he refined his style and vision. Aware that his skills and talent would shine through, he doubled down on himself. He has recorded more than 900 tracks, which may make him the hardest working artist in the business. It was the genius of Luow to realize that content is king and polished content can deliver platinum plaques. Known for being an edgy lyricist with complex bars who can shift into Lloyd-like hooks, showcases the depths of his range. Some may refer to this style as new wave rap, but Luow simply calls it being Luow.
The ten track LP includes bangers like "Derek Jeter," "Have it," "Hoop Dreams,"which has already surged past 100k streams, with videos in the works to drop in mid-summer. It is Luow's sole aim to takeover the charts and become a legend. In our interview, he explained that whatever steps were needed to accomplish this goal would be taken. With his "no surrender" mentality, he has developed a massive fan base that shows no signs of slowing down.
For more information on Luow, visit his social media below:
DMV Artist Oca Stacks Is Trending With His Recent Releases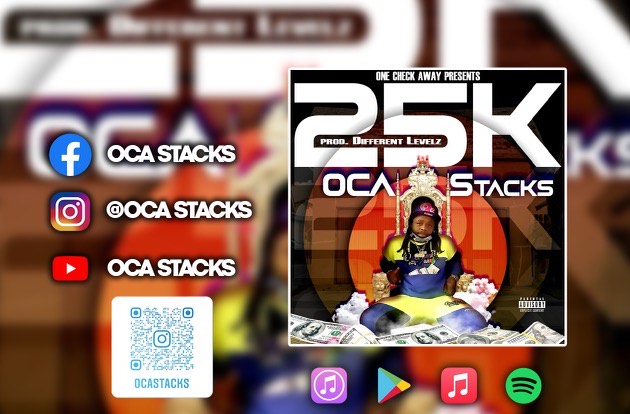 Oca Stacks is an on the rise recording artist from the DMV (D.C, Maryland, Virginia) area. Since pursuing music he has been gaining a ton of attention locally but looks to start making his presence known around the globe. The tragic death of his brother is what ultimately ignited his passion to pursue music. It was the catalyst to Oca Stacks taking on music as more than a hobby. Since this pivotal moment, he has been serious about his music career and takes it more seriously than ever.
Oca Stacks has a sound of his own. His sound is unique and unlike any other artist in the industry. When creating content Oca uses the mic to vent his pain. Recording allows him to tell his story and express his pain and life lessons on a track. It's like therapy. Currently, Oca Stacks is pushing his latest release titled "25K". This song was created after his house arrest release. While having to stay at home due to their house arrest he was not able to go to the studio. So as soon as he was released he went that same day and recorded "25K". A hit record. The song gained him a ton of notoriety once it was released and is still to this day.
While marketing that single he is working on a project as well. An EP titled " My Time Is Now". The project will also feature his single "FK UP' which is set to drop on October 31st of this year. Oca Stacks is made for music. His sound is infectious, gritty, and easily enjoyable to all walks of life. If you have not already, be sure to check his single "25K" out now.
Southside Miko: An Artist & Producer's Newest Single "5600"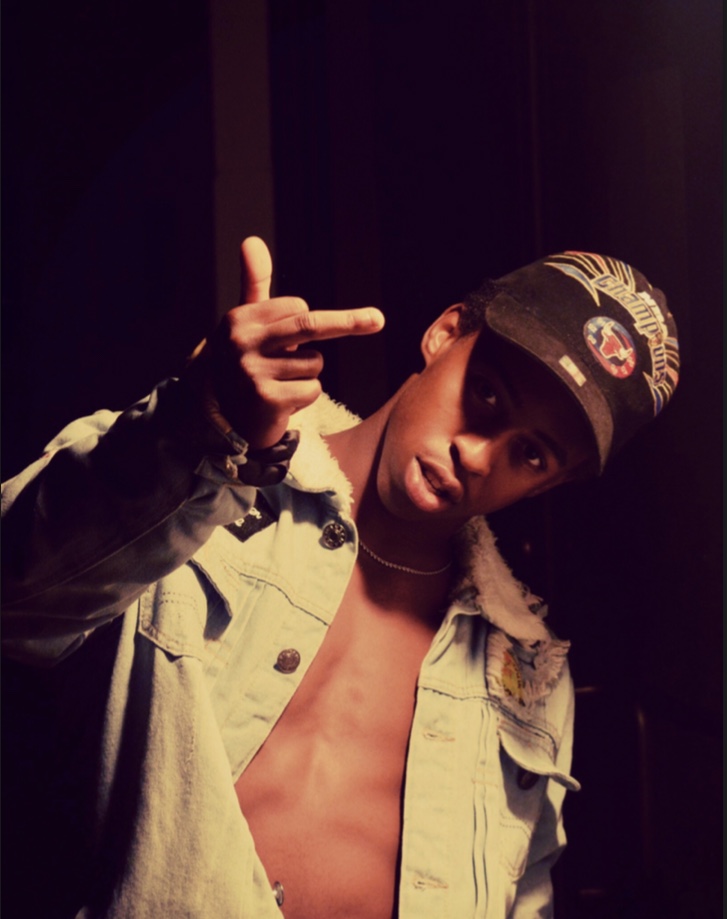 After gaining major recognition for producing for 5+ major label artists and a bunch of popular local artists in 2021, Southside Miko has just presented to the world his first single of 2022, "5600". Oozing high energy, Miko raps about loyalty and his strong connection with the streets and his lifestyle over a fast-tempo, hard-hitting instrumental. The track features production from underground producer PhillyPOnThaTrack, who previously worked with Baton Rouge artist TEC on his 2020 song "8Ball" that hit 1.7M views on Youtube. "5600" has been on 38 radio stations ever since January, which is when the track was released and it continues to show signs of a song that will be more than successful.
"5600" YOUTUBE LINK:
"5600" SOUNDCLOUD LINK:
"5600" AUDIOMACK LINK:
Producer Credits (Has Produced For):
(Instagram): Kphax (@kphax), Kodie Shane (@kodieshane) , Tia Corine (@tiacorine), Slime Sito (@slimesito), Loopy (@thisloop) , SauxePaxk TB (@sauxe_paxk) , Sony Music (@sonymusic) , The Orchard (@the_orchard_) , Owen (@owenmyown) , Barlito Barlito (@barlitobarlito_) & More
(EPK) Electronic Press Kit:
https://artistecard.com/SOUTHSIDEMIKO#!/bio
East Coast Eazy Is Making His Name Known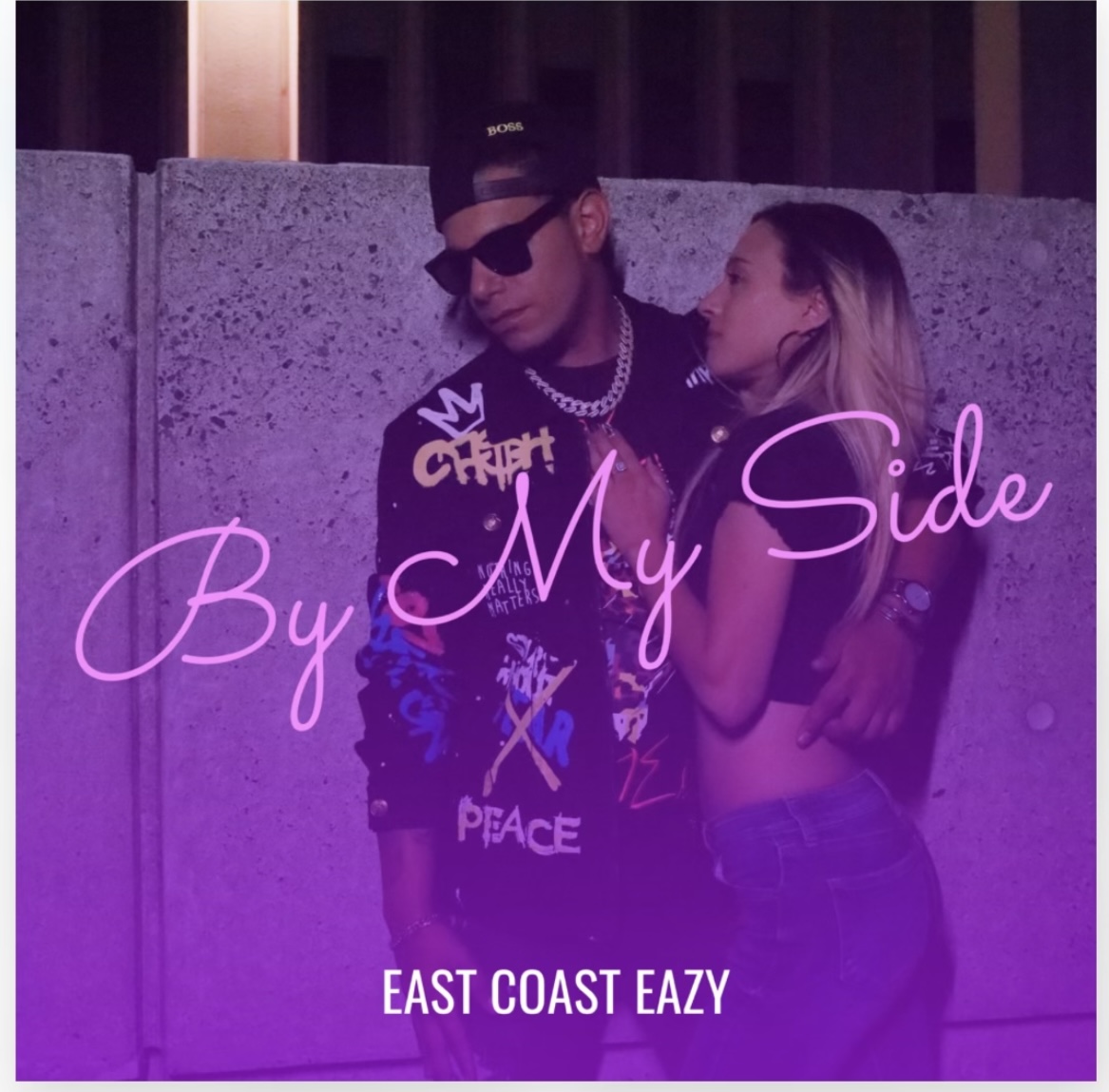 East Coast Eazy is an aspiring artist with success on his mind. His story starts in Romania. Here he was living in one room with 11 others until he was 28 days old. He was adopted and taken to America with his new family for a fresh start. It was at this time he learned to find out who he really was and music was the catalyst for that. His talent was discovered at a very unlikely time. After standing up a date of his he decided to create an apology as a song. Others were impressed by the song and East Coast Eazy knew then that he had an unseen talent. After that experience he began to write more content and record the records on his computer. The more attention he received the more it fueled him to keep creating and he did just that. It took many years for him to actually hone in and discover his signature sound. Music is always changing and there are trends, but he wishes to keep his diversity. He also owes some success to his DJ (Dj Eric C). He has played a major role in his life.
East Coast Eazy has songs for all vibes and for all listeners. His music is versatile and relatable. When creating a new record he has a very rigorous way of going about finding the "perfect" song. He has to listen to the beat at least 50 times to see if it passes the test each time. He states "I made it up myself. If I can play a beat 50 times and still like it enough to write to it afterwards my opinion is the average person will listen to it themselves more than twice. Once the topic of the song is discovered I think of all my personal experiences pertaining to the topic, I think about what happened to me that day, a week before that, a month before that and months before that. Then I'll begin to write once I have processed all my thoughts". He also states" I've coached myself a lot over the years and just don't overthink. That's the worst place in my opinion an artist could be, is in their heads because that's when you stop growing as an individual which stunts your growth as an artist".
Currently he has a ton of new releases for his fans to enjoy. His track "Problem" is a track he believed is radio ready and could give him his break into the industry. His other releases include "Bad One", "Hold You Down", "On Ice" and "Warface". These songs have their own vibes and would be enjoyed by all listeners. His manager Brandon is currently working on bookings for East Coast Eazy. Him and his manager Brandon are eager to set up future goals such as a tour and other business ventures to catapult the brand. They are highly anticipating working with Syslo Ventures located in Miami in the beginning of 2023 taking them to the next level. This is his time and he will not miss it. Be sure to check out his current catalog and stay tuned for all news regarding East Coast Eazy on social media.