Brilliant and dynamic artist 'Glashrs' discovered the two music genres hip-hop and EDM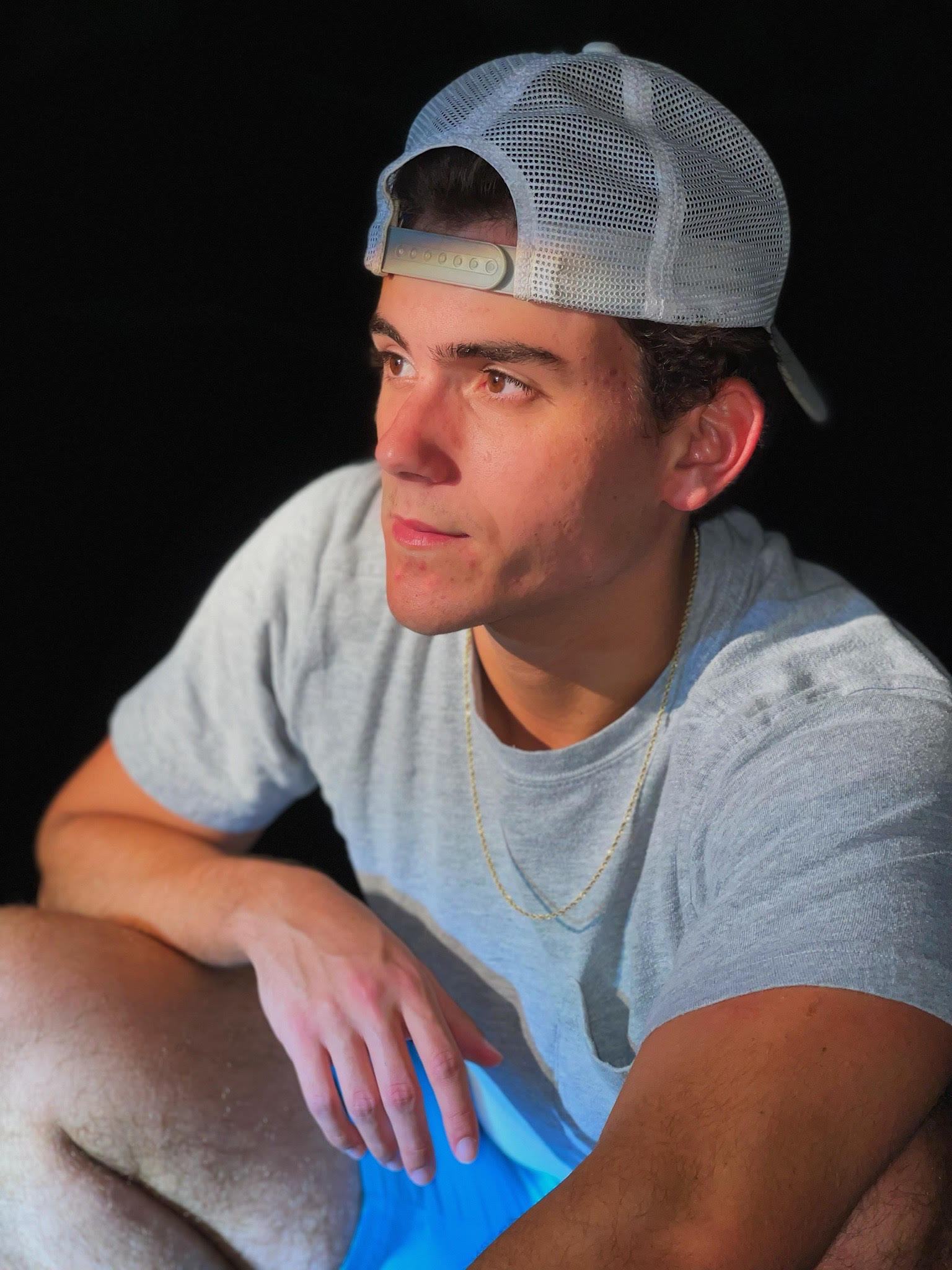 Who is Glashrs;
One famous platform to find and research new songs are; as YouTube, Spotify, Deezer, Soundcloud and Apple Music, etc. But sometimes we miss good music even after looking over the internet. Why? There are many rising and undiscovered artists bringing excellent quality music but due to their beginning music career, they do not reach our sight. In today's article, we bring you one of the most talented rising artists, Glashrs, who blasted the audience with his debut song and much more.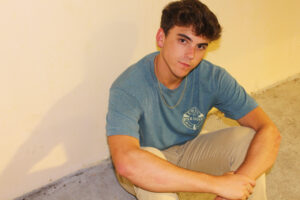 Glashrs started his musical journey at the age of six years. He is young , good and dynamic creative person from Florida, USA. He engaged himself in singing hit tracks of that point to meet his objectives for music lovers. He grabbed each chance to apply and learn music composing and songwriting. First, he excelled in generating the right melodic vocals to fulfil the audience's expectations then applied on perfecting writing skills during which he got higher reputation with the assistance of his twin sister Cory de Mario.
Being independent on music at such an early age, he achieved bigger attentions and recognition from his local town.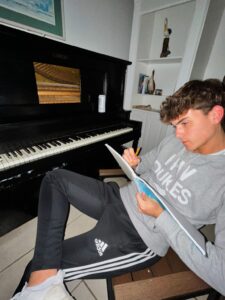 He's a real growing musician, lyricist, and music producer who works a lot of for musical journey. He's well-known for merging the two preferred music genres, hip-hop and E.D.M., to create hit music in his town. Glashrs has made himself among the outstanding musicians of his town; thanks to his talent and high-quality music today; His continues struggles and goals still be interested for many audience of town.
Glashrs's Famousity in USA;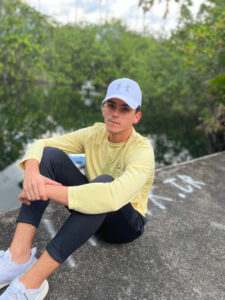 He had released several
songs from that three got hits i.e., "Running", "Crazy", and "Lightning". These all three songs got plenty of appreciation, adoration, and streams from immense amounts of people that brought him to become their fan. These fans currently keep following him on Instagram to induce updates about his new track. Glashrs's song "Running" has quite 17k streams and 7.5k listeners on widespread platform, Spotify. The song consists of a splendid mixture of hip-hop and electronic dance music. It's an excellent track to relax and luxuriate in late summer nights. Glashrs collaborated with UNOWAY who is very popular person, widespread for his
songs like M.A.F and Swervin, etc.
Glashrs's Dreams ;
He shared in his interview that he's able to do such work which can lead him to his dream to win a Grammy Award or to win the highest one hundred signboard song of the year nomination. he's presently functioning on the composition of a brand new song "Falling" along with his twin sister. He wrote this song by himself and dedicated it to be one in every of his favorites and his sister's. "Falling never got old to us., there was one thing concerning the lyrics and catchiness that was therefore relatable," says Glashrs. The song goes to be created by his friends Chase & Liam from GoodDay Tunes, a preferred duo from Florida. These guys surpass in pop, house, and EDM though they're new in the musical industry.
We wish best of luck for his future endeavour.
Earthworm Lean is a true definition of a hustler in the music industry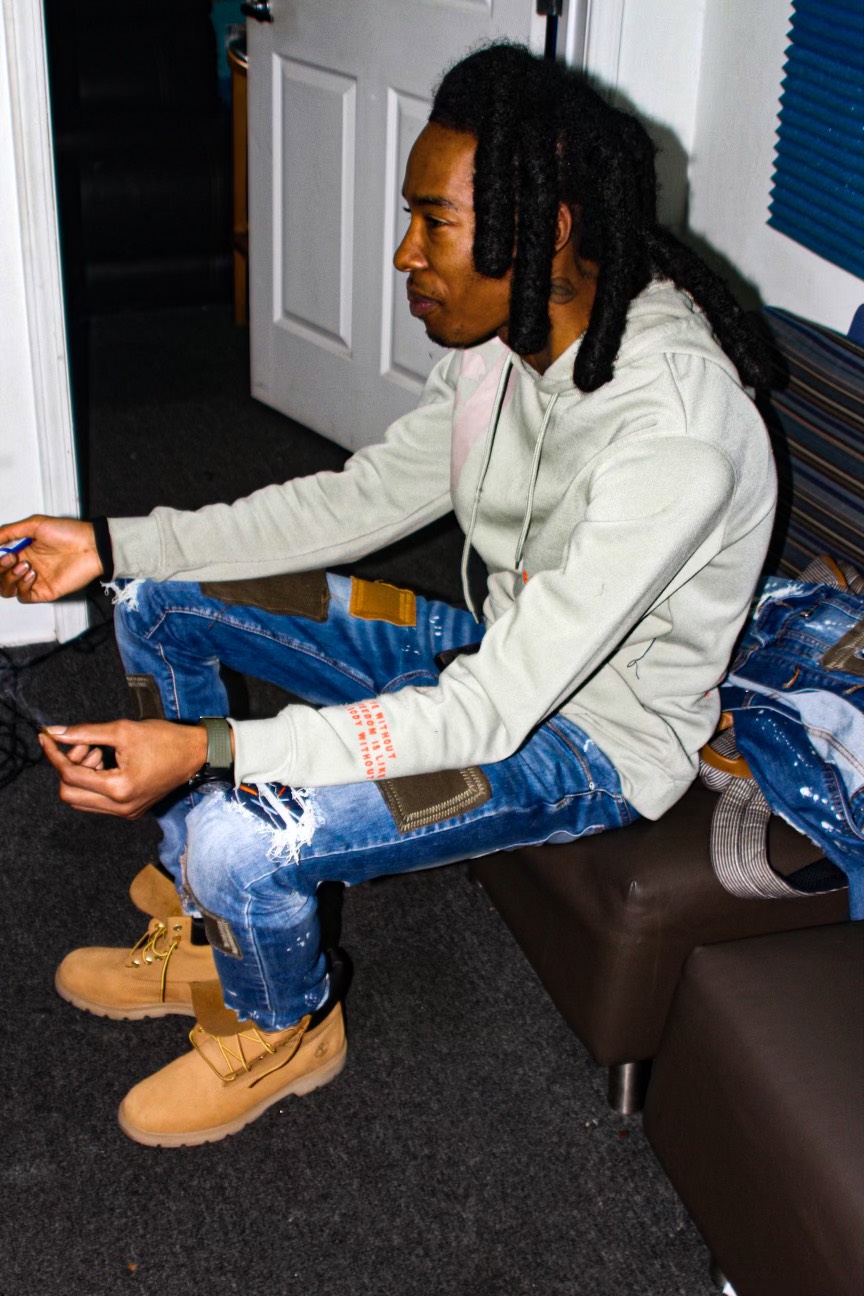 Tell us a little about yourself?
My name Earthworm Lean coming out of Clayton County, GA. Making music always was a hobby for me. Telling on a beat how i do, a gift i refuse to let go to waste. We might can't talk about it one on one but i for sure can put it in a perspective in a song.
How would you describe your latest single?
Step on you saying I'm not forcing my hand no more. Realizing how far I came in life and just valuing yourself. It's okay to feel conceited.
How did you get started in the music business in the first place?
Watching my Pops as a kid. Just being around him when I was young seeing it gave me the stride.
How did you come up with your artist name?
Playing spades and I got dealt a bad hand. In the midst of me celebrating cause i set who i was playing i said "I get it out the mudd like a earthworm. Im gone make something out of nothing everytime" And my name already Lean so I just threw Earthworm in front of it.
How long have you been in the music industry?
About 4 years
When can fans expect the visuals for the single?
Soon
Who are your inspirations in the music industry?
Everybody. From underground to mainstream everybody come up different. That's that little piece of hope that kept me pushing this long.
How do you go about writing a song and what is your process?
I usually punch in. But if i am writing i can stick to the subject more. I can deliver a lot more punchlines
Any plans on touring to promote your latest single?
Yeah . Florida for sure. But a 90 day run.
What are must haves when your in the studio working?
Lemonade, my smoke. Just me and the engineer in the lab. A crowd distracts me.
What is the best piece of advice in this business you actually followed?
Keep going
Name an artist(s) that you would love to work with?
Dopeboy RA, Future, Lil Baby, Big Moochie Grape, RodWave, Yung Mal, and Ne-Yo
What's your all-time favourite song?
How i been by NBA Youngboy
Fonz of Tha Mobb Fam: Is Ready To Break Mainstream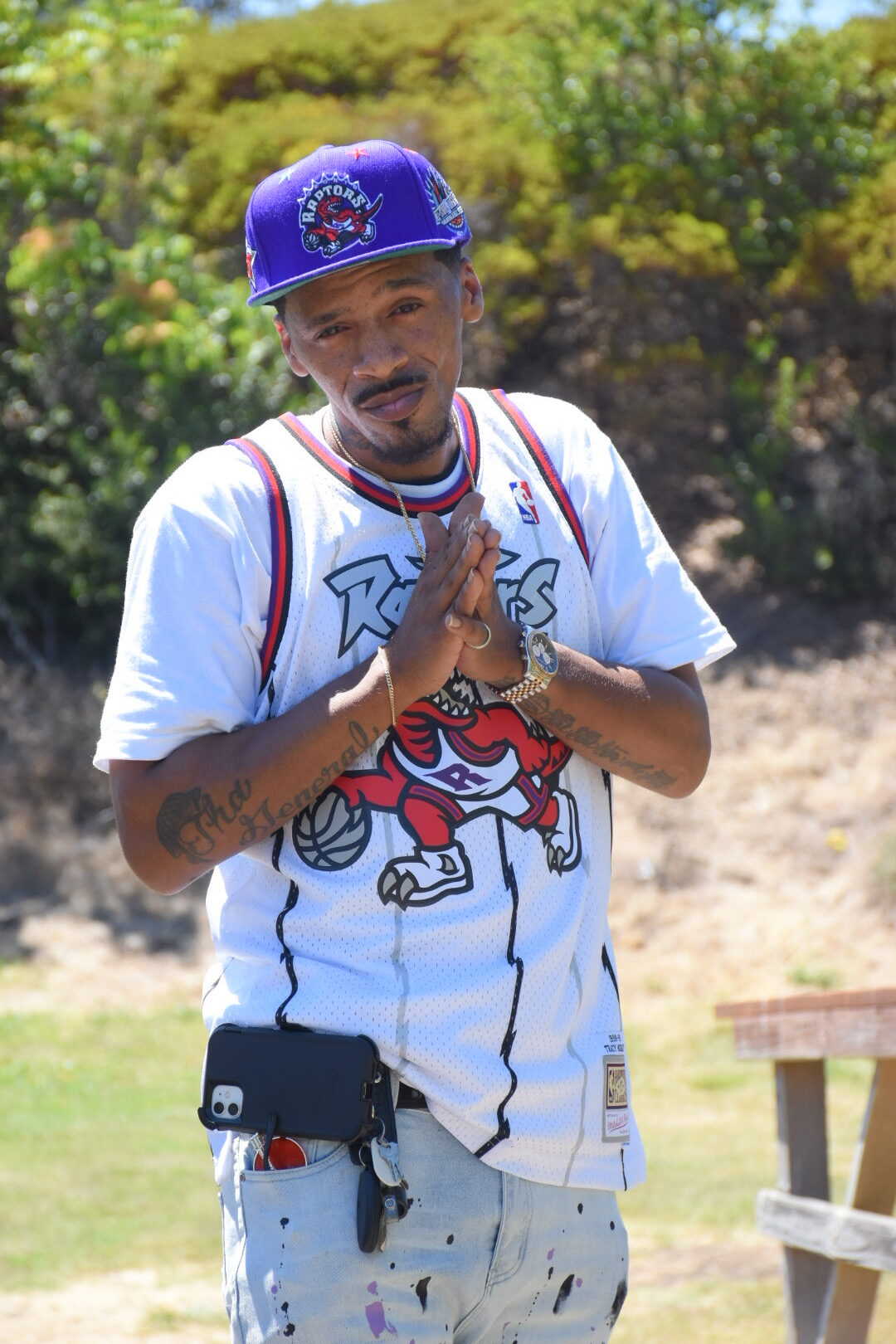 Fonz of Tha Mobb Fam is an on the rise recording artist. Writing poetry is what ultimately got him into music. After obtaining radio notoriety for one of his infamous remixes to Busta Rhymes "TOUCH IT" he knew that he wanted to pursue music wholeheartedly. Fonz of Tha Mobb has a very diverse and authentic sound. He meshes Rhythm and Street. He states "I've always been the type to paint a picture well with my words. So bringing a story that u can move to and relate to is always my aim".
When creating new records he focuses on his personal life experiences or solely from a topic that comes to his mind. Whatever he is in a vibe for at the moment and makes sense for the track he flows off of the vibe. Currently he is pushing his latest release which is his album " PRODUCT OF MY HABITAT" which released 1/16/23/. This is his 4th album to date. Features songs like "MY CITY" painting a image of life in San Francisco. Songs like "HOLD UP" which it's OFFICIAL VIDEO drops February 1st on all video platforms.
TPP Ghost: Breakout Artist From The DMV Area Is Next Up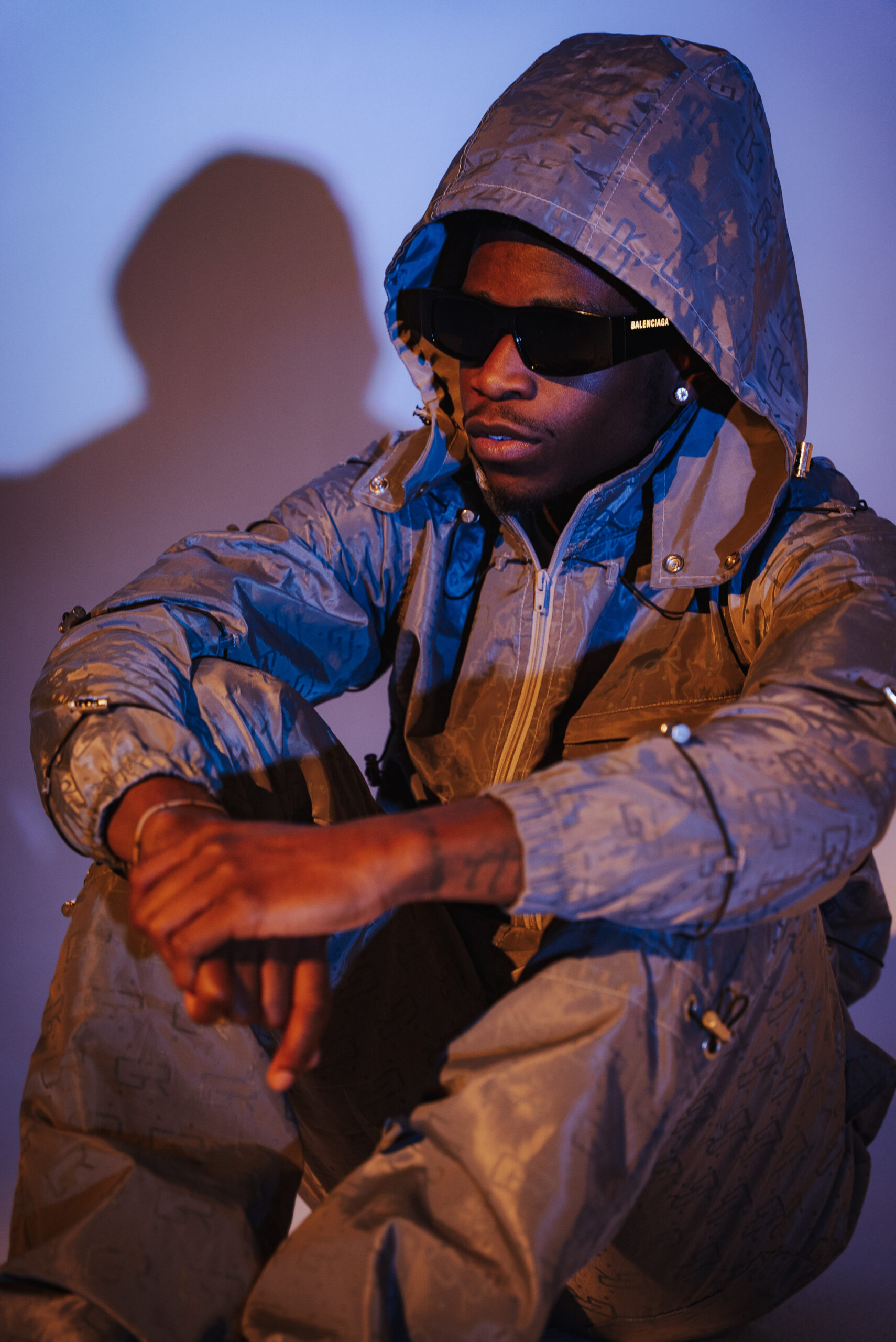 TPP Ghost is an American recording artist from Virginia. Being an artist from Virginia he knows the state has a ton of talent. Artists such as Timberland, Chris Brown, Pharrell Williams, Missy Elliot and many others flourished from the commonwealth. Virginia produces legend status type of artists.
TPP Ghost plans to be the next breakout artist from the area. He has his own style and sticks to being authentic and raw. His music is his way to express his life and experiences through an artform. He has been tearing up the NOVA and whole DMV area with some of his most recent releases including "Ride With Me" and "Don't Slip"
Do not miss out on this sensational artist who has more than what it takes to be in the lane of all mainstream artists.