Bi'Jah & Felicia pioneer 'Entrepreneurs' give us inspirational story of their success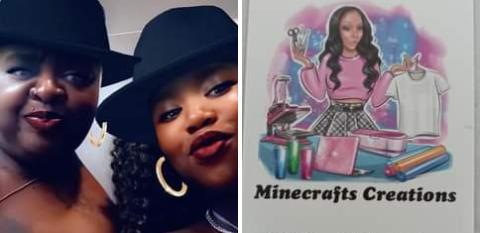 Journalist : What inspired you to develop your idea?
My primary reason for starting this business was to inspire my 13-year-old daughter, Bi'Jah "BB" to become her own young entrepreneur.
Journalist : How have your priorities changed from when you first started?
Well personal I feel my priorities has always been in order before I graduated high school. I always knew what I wanted to do, and I did what was needed to be done to reach my goals.
Journalist : Knowing what you know now, is there anything you would have done differently when you had first start?
Being a Black woman, and a business owner for those who are becoming a 1st time Entrepreneur, my advice would be you must realize that to run a successful business it takes time, patients, motivation, and plenty of drive. You can't think everything will happen like you want It to in the begging, it takes time and to have a good business you must have customer skills. But my advice to any one starting out, always pay attention, listen, watch and if you have a good mentor like I had which is my father (R.I,P) he taught me well and I valued everything I learn from him and appreciated his knowledge and wisdom.
Journalist : How did you decide where to establish your company?
Well, me and my daughter Bi'Jah have lived in Hemet, Ca since she been a baby. Now 13 years old I figure starting a home base business would be a great idea. One day I decided to see if you may be ready to start this journey with me, so came up with our name first which is Minecraft Creations. Once we did all that it was then time for me to make it happen. So, we are a non- profit business that has been thieving since January 2022. Our business is a craft type of business that specialize in custom make baskets, personalize items, shirts, hats, and many more things for any occasion.
Journalist : What challenges did you have to overcome at the beginning of your journey?
Ways to market our business has been using platforms that are able to reach a larger customer base. And being we live in such a mid-size type of community it seems to be hard at times, but I do my best to utilize social media sites such as, Facebook, Flea markets, Pop up tents, Instagram has been my only way to advertise our business. So, I'm praying that me and my daughter are able to be notice by a larger audience and gain the publicity we need to grow our business, so by us being able to have this interview with Leonardo Magazine, I truly know it will gain more advertisement for our business
Journalist : What is unique about your business?
One, we want our customers to know that we are very sincere about the work we do, and our main objective is to satisfy our customers. Every job we do we put in a lot of creativeness, a lot of hard work and dedication and having a creative mind frame is a must because you do have to think out the box most of the time.
Journalist : What advice would you give to someone who is trying to become an entrepreneur?
Never give up on your Dreams or yourself, always know you must Believe in yourself 1st and that you're your biggest fan when it comes to your success. Once you plant that seed you will then start to grow.
Journalist : How do you define success?
Being to reach your goals in life, to build a legacy for yourself and being able to share the fruits of your labor with those you love. Seeing all your hard work pay off and of course and enjoying life.
Journalist : What have you enjoyed most about starting your own business company?
1st and foremost being able to be my own boss truly gives you a sense of Power, a feeling that many women that don't work for themselves couldn't ever understand. And being able to teach my daughter life skills and what being your own boss consist of especially being a woman running her own business it is such a stepping stone.
Agreeable Greg : Greg's talents and achievements are truly impressive in many different areas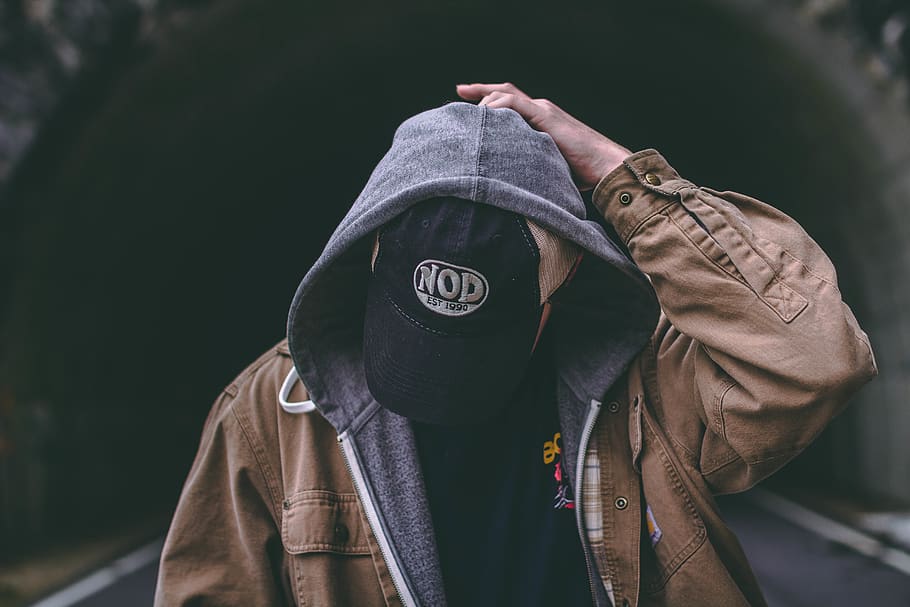 Greg, known more popularly as Agreeable Greg, is a prolific music producer/ promoter, serial entrepreneur, AR lens creator, and meme connoisseur. In addition, Greg has helped music artists, brands and apps reach millions of consumers through strategic social media placements using a variety of techniques generating millions in revenue. He has parlayed that knowledge & experience into a diversified real estate investment portfolio of rental properties.
He is also known for his popular snapchat lenses and relatable content garnering billions of views. Known as the king of dad jokes and pick up lines, his social media stories are viewed by millions daily.
Starting early on in Googles popularity, he quickly taught himself SEO techniques and created one of the largest and top ranked As Seen On TV infomercial websites , generating millions in online sales for many popular products.
He later took those skills and founded one of the largest Sweepstakes mobile apps in the world. Quickly jumping to #1 in the AppStore utilizing a variety of techniques including influencer and music artist partnerships.
It was this exposure and partnerships that led him to making and promoting music. He helped to launch the career of one of the first middle eastern rappers in the United States, working with producers like DJ Quik, Scott Storch and others. Partnering with Wendy Day (from Eminem and Cash Money fame) allowed them to get featured in publications like XXL and The Source and performances at events like Shaqtacular. His music was featured in Chris Rock's movie Head Of State.
Greg used this exposure to learn to make and produce music on his own. He counts among his influences old school hip hop artists and production like Wu Tang Clan, G-Funk, The Roots, and Guru along with middle eastern samples.
In addition to helping with production, Greg works with some of the largest independent music artists to get their music in front of consumers. Utilizing decades of experience, he helps artists gain exposure, views and streams utilizing numerous strategies on social media. Using these seeding techniques, many of the music projects he's worked on have over 40 million views on platforms like YouTube and have been featured on the trending page.
Keep looking for Greg to make waves in the music and online world. From production to promotion, you never know what he will bring to the table next.
Arjan Dhamija: Multicultural Entrepreneur With Plans Of Growing His Agency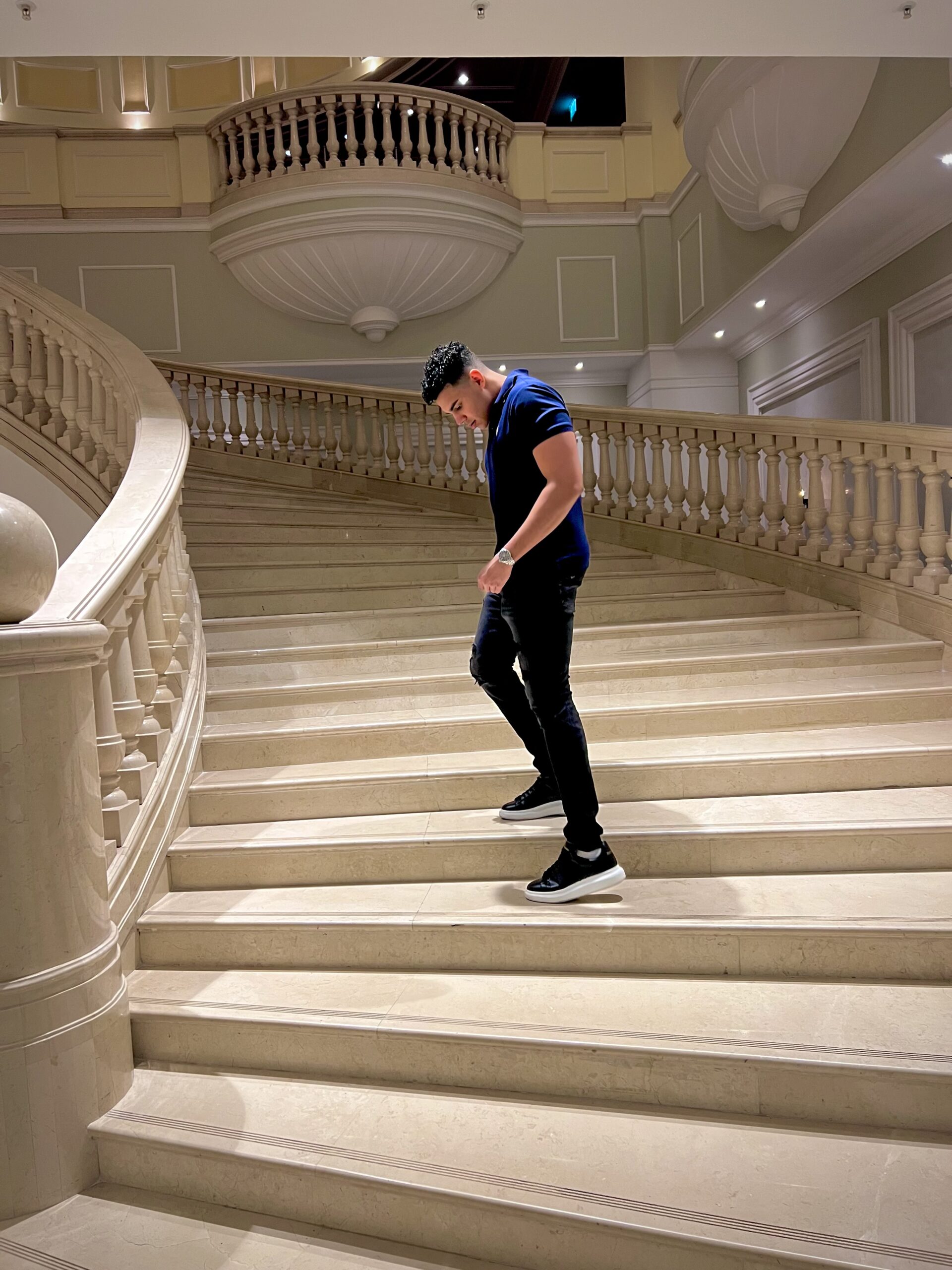 Arjan is a well traveled entrepreneur who started his first profitable business. He started this business approximately 9 months ago and has been scaling ever since. At 17 years old he first began tapping into his entrepreneurial side drop shipping with Shopify. After realizing the risks outweighed the reward he decided to venture into a clothing line and then finally his niche, selling products on online marketplaces.
Not only has he been finding himself and making his business better, but he is doing the same for his body and mind as well. Arjan used to be overweight and unhealthy and now prioritizes the gym and his wellness. He plans to keep his brand growing while also enjoying the world traveling. This year he is focused on scaling and building his agency.
"Doritos Kings against the Vegan Queens"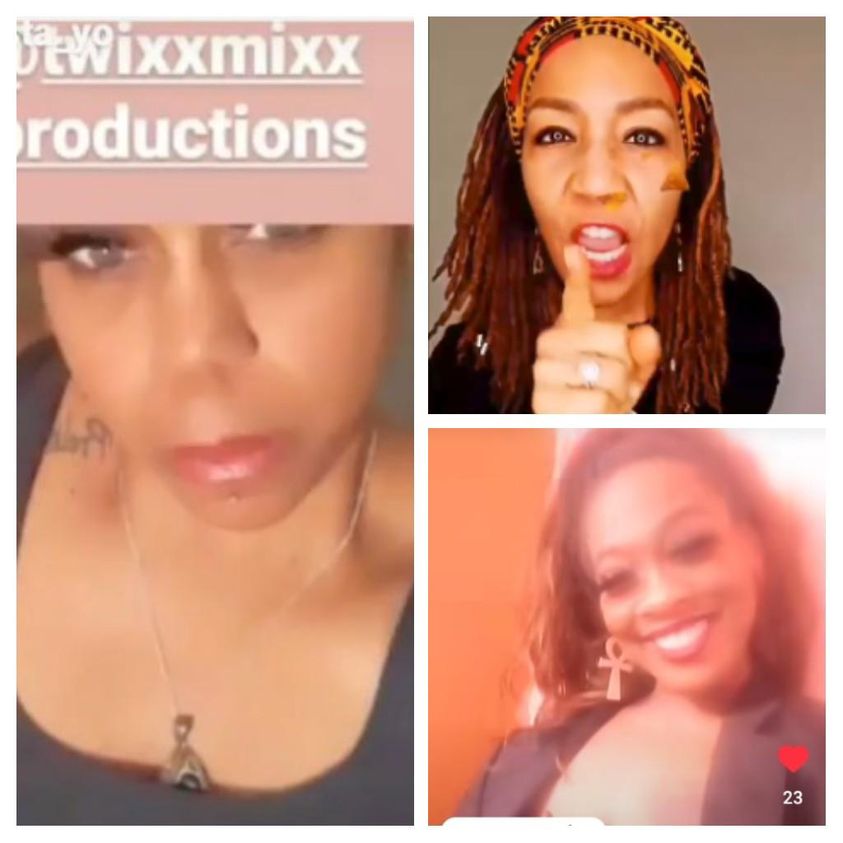 There's never been such a conflict/rivalry than the one between the brothers who are in love with the "Doritos sisters," and the phenomenal women known as
"TWIXXY Twixx
Plant BASED QUEEN Nicole
And The VEGAN QUEEN SHEREE"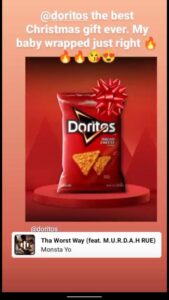 How this rivalry began.. Monsta Yo a legendary recording artist declared his love for Doritos on a national platform. Of course his brothers Jimmy Vigil and M.U.R.D.A.H RUE, would also let the world know their common love with the sisters of Doritos: sweet and spicy, Cool ranch and nacho cheese.
This Love triangle (pun intended) gain social media attention causing other followers to declare their own love for Doritos. But everyone knew that no one could love Doritos more than Monsta Yo.
Having an open relationship he once said: "it's not that difficult having an open relationship with Doritos, as long as you keep it out of the public limelight." But too many people have been finding ways to exploit the love of his life throughout the social media platform. Soon these phenomenal women known as TWIXXY Twixx
Plant BASED QUEEN Nicole
And The VEGAN QUEEN SHEREE…. Would decide to take on a crusade of going against everything Doritos.
There stands for clean eating and clean living vegan style has begun to soar to new heights challenging everything Doritos. With their campaign
"Shame on you Monsta Yo".
Attempting to shame him and everyone for eating none vegan products stating facts like mucus and high cholesterol as reasons to not indulge in the delicious taste of Doritos. They stand firmly on their cause of saving everyone from health concerns.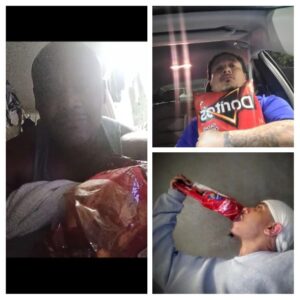 But Monsta Yo, Jimmy Vigil and M.U.R.D.A.H RUE say that plants are for Chipmunks and rabbits and that Doritos is where it's at.. They remind the world how Doritos truly makes them feel. The taste, the feelings, the sensations of overwhelming delight as you reach your state of euphoric pleasure from every bite. How can you not love Doritos even if you are a vegan.
So to those who rage war against Doritos we say to you today come on home, you know you're hungry eat a bag of Doritos so that you may find yourself alongside of us on that fantastic voyage of ecstasy.
For those interested in learning more about good health and good living and Vegan lifestyle contact
Or visit Monsta Yo on IG @
Monsta_yo