"Zara616 Drops Some Game On Producing With His Guide To Success"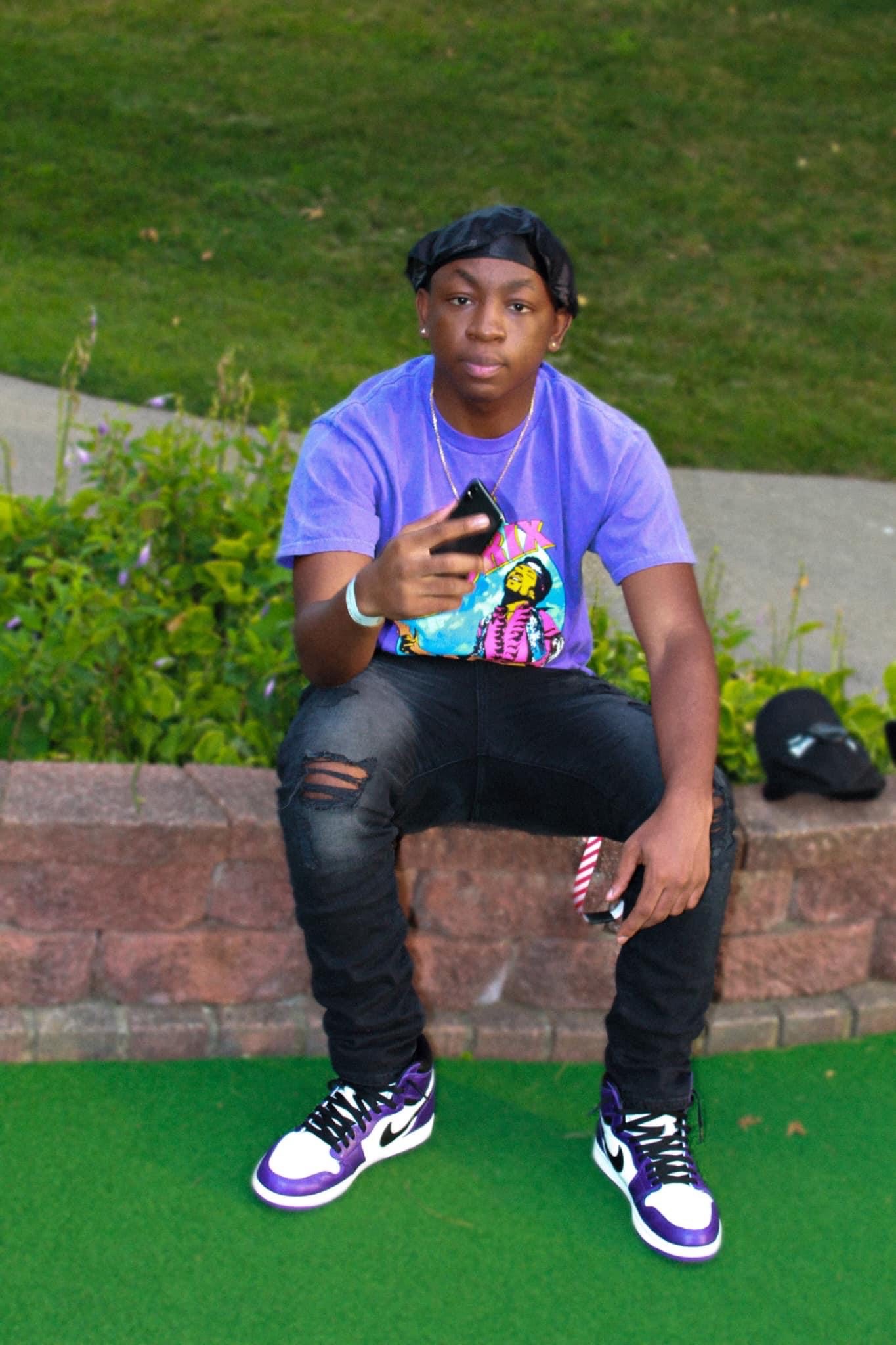 My name is Patrick Mazara, professionally known as Zara616 and I am a producer from Grand Rapids known for my work with well-established artist such as Skilla Baby, Baby Smoove, Jdot Breezy, Baby Money, YN Jay and more. I've always been big on growth and I love to see people, especially producers thriving so I wanted to take the time to drop some free game on how in a year I built my name and began solidifying my spot in the producer game with "The Grease Guide."
The Grease Guide :
Step 1 : BRAND
Understand that YOU ARE YOUR BRAND. Your producer tag is crucial especially when starting because it can direct people towards more of your work and when it does you should make sure your social media accounts reflect you as a producer to maintain their interest. I went about growing mine by providing my audience with authentic content of video edits to my beats that would keep them interest and later on I allowed people to put a face to the name by also posting myself. To continue to build your brand my advice is to also invest in meeting artists in person, advertise yourself and your beats and finally, stay consistent.
Step 2 : Publishing and Beat Store
Get your publishing together by creating a BMI or an ASCAP so that when the bigger placements do come, you're eligible to sign the paper work. If you make music you can still register your music so it works if you also rap/sing. Do keep in mind that PUBLISHING AND ROYALTIES IS NOT THE SAME THING. If you produce for artist that are signed to a major label make sure you should be getting an advance, net artist royalties, and publishing. Do not sign a bad deal but do not be ungrateful especially if the terms you've signed and advance being given is something you do not have. That especially goes for loop-makers. Lastly, look into creating a beat store such as Airbit and Beatstars so that you're audience can both listen to and purchase your beats.
Step 3 : Networking
Networking is one of the most crucial steps! You're skill will only get you so far and if you have no way of having it heard you won't get any placements. So network with producers, work with the smaller artist in a camp and soon the bigger artist will want to work with you because they hear what you've provided for their mans.
Step 4 : Genuineness
Stay genuine. When you're so hungry for success we tend to just jump the gun but staying genuine and realizing people are still human is one of the best things you can do. I personally get tired of people trying to work before even forming a connection so I know engineers feel the same because people attempt to use them for placements but don't even form any kind of bond first as well as with A&R's and managers. Have a respectful approach, don't blow them up but show you genuinely admire their craft or love their artists' sound and your time to work with them will come.
Step 5 : Patience
Understand that your time will come. Do not be envious of another producer getting back to back placements because they worked just as hard if not harder to get to where they are. Take your time and develop your own sound. I recommend making a single drum kit with all of your favorite sounds and only using that one. In a few months you should be able to play your beats and tell that every beat has some type of similarity that people can recognize and say you produced it.
Step 6 : Business
Do not take things personal. You have to understand these people do not know you. They aren't obligated to respond back, or rap to your beats. If you blow up and rappers you wanted to work with finally hit you back, do it! You'll miss out on the opportunity if you decide to be petty because if they came to you, they're more likely to take you serious.
Step 7 : Consistency
Work hard and be consistent. If it was easy everybody would do it. As long as you're constantly sending beats out and working with producers, your chance of a placement will only keep increasing so stop just sitting on beats. Send the same ones out until they get placed, have some versatility so you aren't confided in a box. Invest in going to studios or even running ads on your posts because you never know who could see it.
Step 8 : Manifestation
Manifestation has gotten me a long way and can be a very in depth topic but my advice to start is to believe yourself and be grateful as if you've already accomplished what it is you want to accomplish down the line. We constantly tell ourselves negative things and that's the reason why it happens but if we flip that around and speak positive affirmations, only speak good things would the good not come to be? I always tell my peers to be grateful, and that even if it isn't something you have just yet, believe you have it. By having that energy of gratefulness you increase your frequencies and that allows your manifestation to find its way into your life and when it does you can truly be grateful.
Overall, there's a lot that comes with being a producer and how far you make it honestly just reflects your determination but no matter what just keep it going. Especially when you don't feel like it because that's when the placements and opportunities appear. Stay genuine, be authentic, make sure you create what you want to and not what others want, prioritize your mental health, and just be appreciative of everything, even if it's just a like on a beat you put on Youtube, appreciate it.
Zara616's socials
Instagram : https://www.instagram.com/zarabeats_/?hl=en
Youtube:
Snapchat : https://www.snapchat.com/add/zaragotgrease?share_id=N0JGRERFOTUtQUQxMS00MzM0LUFCMkUtRjIyMUMwM0I2RTI1&locale=en_US
DMV Artist Oca Stacks Is Trending With His Recent Releases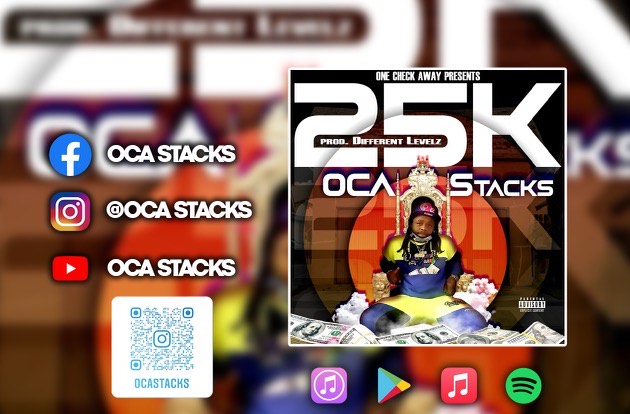 Oca Stacks is an on the rise recording artist from the DMV (D.C, Maryland, Virginia) area. Since pursuing music he has been gaining a ton of attention locally but looks to start making his presence known around the globe. The tragic death of his brother is what ultimately ignited his passion to pursue music. It was the catalyst to Oca Stacks taking on music as more than a hobby. Since this pivotal moment, he has been serious about his music career and takes it more seriously than ever.
Oca Stacks has a sound of his own. His sound is unique and unlike any other artist in the industry. When creating content Oca uses the mic to vent his pain. Recording allows him to tell his story and express his pain and life lessons on a track. It's like therapy. Currently, Oca Stacks is pushing his latest release titled "25K". This song was created after his house arrest release. While having to stay at home due to their house arrest he was not able to go to the studio. So as soon as he was released he went that same day and recorded "25K". A hit record. The song gained him a ton of notoriety once it was released and is still to this day.
While marketing that single he is working on a project as well. An EP titled " My Time Is Now". The project will also feature his single "FK UP' which is set to drop on October 31st of this year. Oca Stacks is made for music. His sound is infectious, gritty, and easily enjoyable to all walks of life. If you have not already, be sure to check his single "25K" out now.
Southside Miko: An Artist & Producer's Newest Single "5600"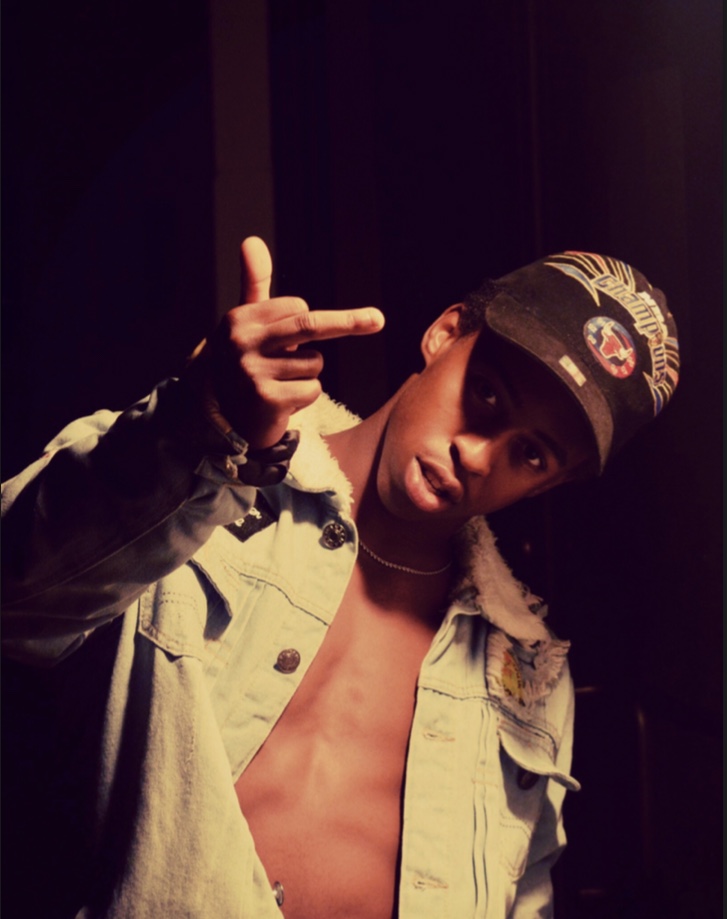 After gaining major recognition for producing for 5+ major label artists and a bunch of popular local artists in 2021, Southside Miko has just presented to the world his first single of 2022, "5600". Oozing high energy, Miko raps about loyalty and his strong connection with the streets and his lifestyle over a fast-tempo, hard-hitting instrumental. The track features production from underground producer PhillyPOnThaTrack, who previously worked with Baton Rouge artist TEC on his 2020 song "8Ball" that hit 1.7M views on Youtube. "5600" has been on 38 radio stations ever since January, which is when the track was released and it continues to show signs of a song that will be more than successful.
"5600" YOUTUBE LINK:
"5600" SOUNDCLOUD LINK:
"5600" AUDIOMACK LINK:
Producer Credits (Has Produced For):
(Instagram): Kphax (@kphax), Kodie Shane (@kodieshane) , Tia Corine (@tiacorine), Slime Sito (@slimesito), Loopy (@thisloop) , SauxePaxk TB (@sauxe_paxk) , Sony Music (@sonymusic) , The Orchard (@the_orchard_) , Owen (@owenmyown) , Barlito Barlito (@barlitobarlito_) & More
(EPK) Electronic Press Kit:
https://artistecard.com/SOUTHSIDEMIKO#!/bio
East Coast Eazy Is Making His Name Known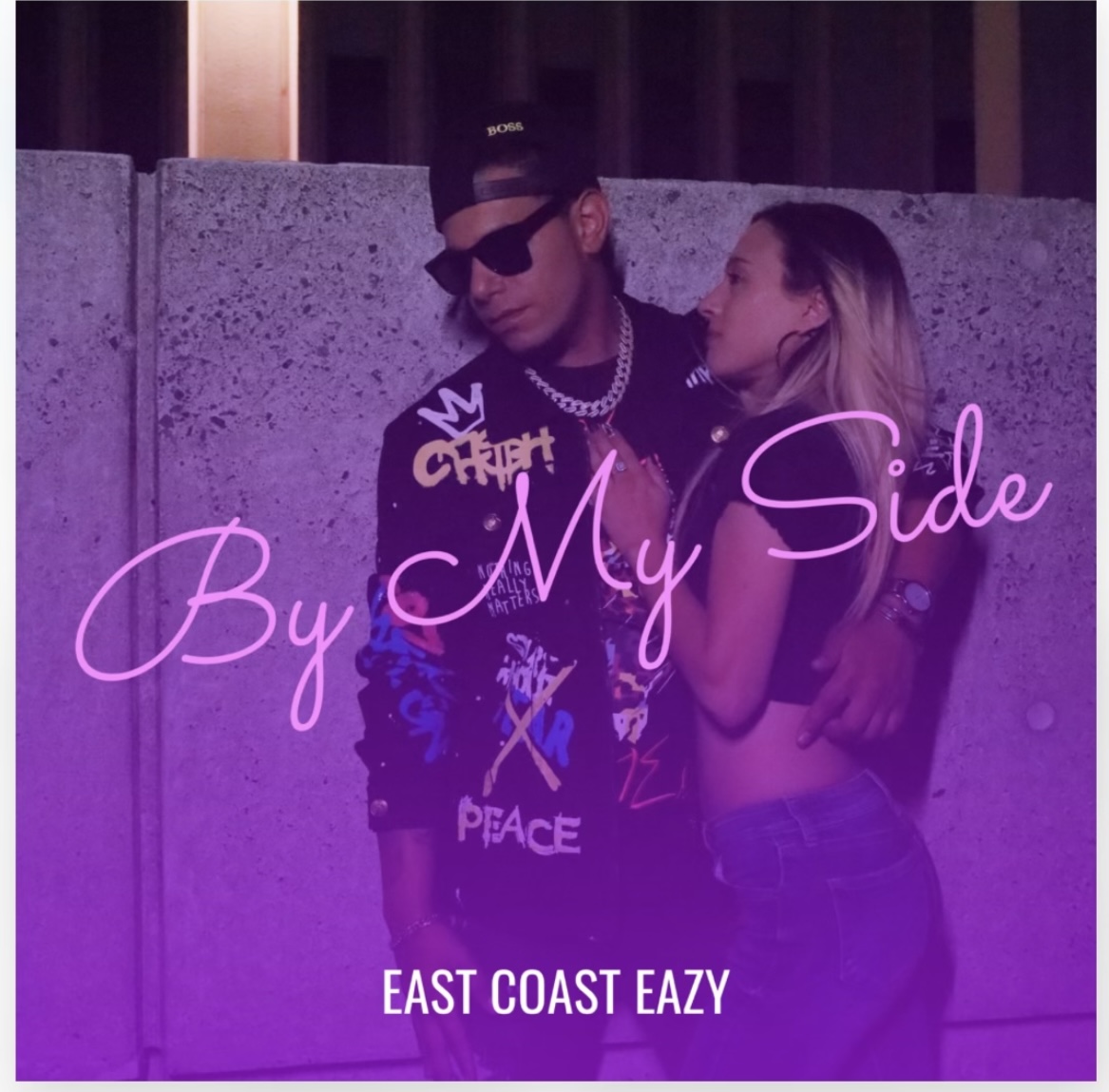 East Coast Eazy is an aspiring artist with success on his mind. His story starts in Romania. Here he was living in one room with 11 others until he was 28 days old. He was adopted and taken to America with his new family for a fresh start. It was at this time he learned to find out who he really was and music was the catalyst for that. His talent was discovered at a very unlikely time. After standing up a date of his he decided to create an apology as a song. Others were impressed by the song and East Coast Eazy knew then that he had an unseen talent. After that experience he began to write more content and record the records on his computer. The more attention he received the more it fueled him to keep creating and he did just that. It took many years for him to actually hone in and discover his signature sound. Music is always changing and there are trends, but he wishes to keep his diversity. He also owes some success to his DJ (Dj Eric C). He has played a major role in his life.
East Coast Eazy has songs for all vibes and for all listeners. His music is versatile and relatable. When creating a new record he has a very rigorous way of going about finding the "perfect" song. He has to listen to the beat at least 50 times to see if it passes the test each time. He states "I made it up myself. If I can play a beat 50 times and still like it enough to write to it afterwards my opinion is the average person will listen to it themselves more than twice. Once the topic of the song is discovered I think of all my personal experiences pertaining to the topic, I think about what happened to me that day, a week before that, a month before that and months before that. Then I'll begin to write once I have processed all my thoughts". He also states" I've coached myself a lot over the years and just don't overthink. That's the worst place in my opinion an artist could be, is in their heads because that's when you stop growing as an individual which stunts your growth as an artist".
Currently he has a ton of new releases for his fans to enjoy. His track "Problem" is a track he believed is radio ready and could give him his break into the industry. His other releases include "Bad One", "Hold You Down", "On Ice" and "Warface". These songs have their own vibes and would be enjoyed by all listeners. His manager Brandon is currently working on bookings for East Coast Eazy. Him and his manager Brandon are eager to set up future goals such as a tour and other business ventures to catapult the brand. They are highly anticipating working with Syslo Ventures located in Miami in the beginning of 2023 taking them to the next level. This is his time and he will not miss it. Be sure to check out his current catalog and stay tuned for all news regarding East Coast Eazy on social media.