Sufferings & Offerings Music Expand into fashion, Festivals & opens new office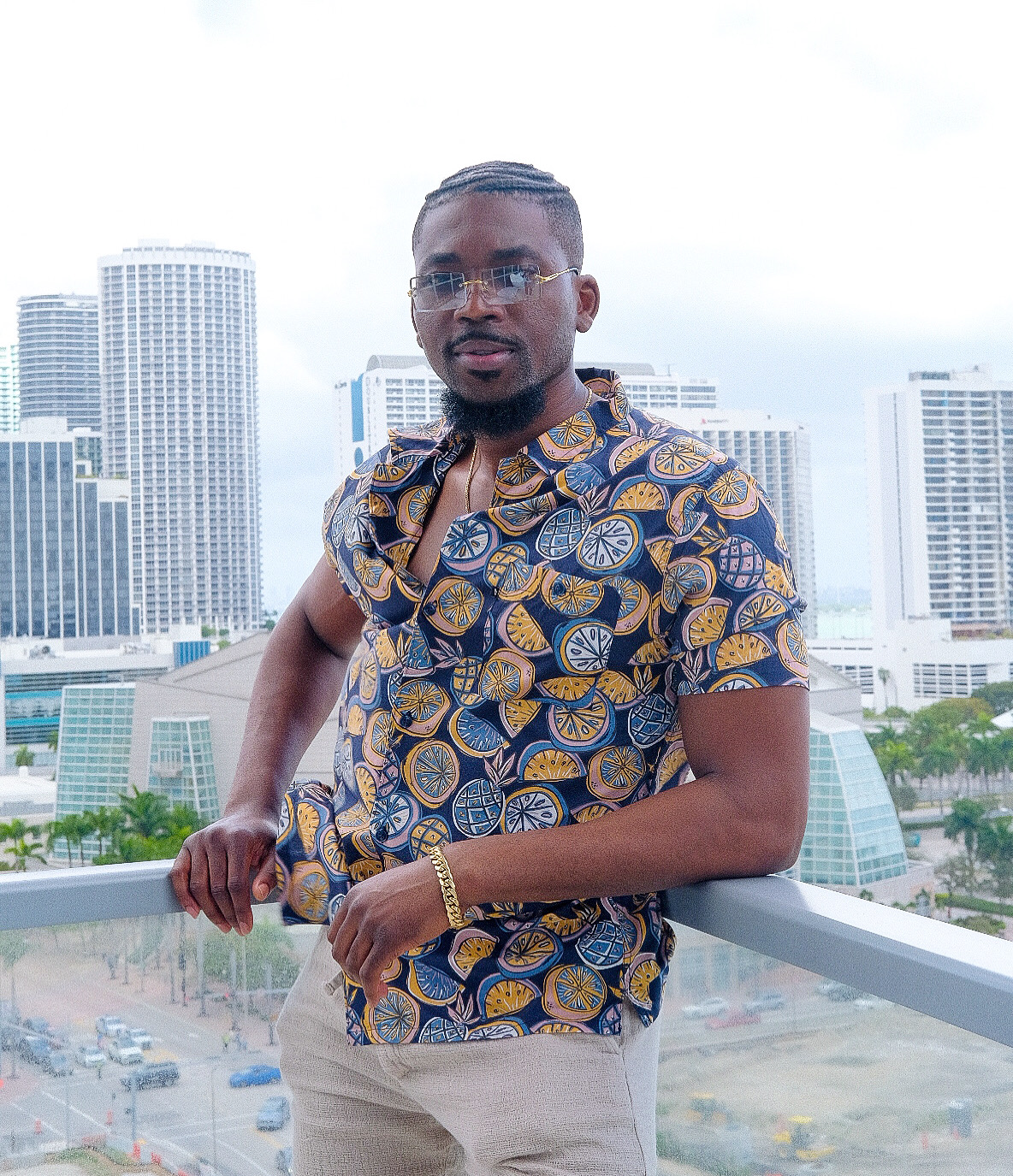 There's always something compelling about the power of a vision. There are many of us in this climb that have not tapped into the full potential of the way we can transform our lives by transforming our minds.
Others got the memo way earlier. They understood the code after breaking it and acted out the formula to change various results in their lives. Other people are visionaries like King Uche.
There are a handful of people like King Uche that have achieved striking impact in the African entertainment scene. The Flygerian has conquered relevant scapes in music and music business from Lagos to Cape Town to Los Angeles and still counting.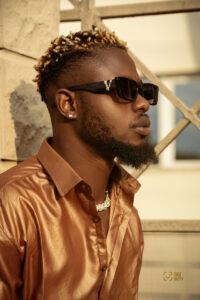 He understood what it took to hold on to a vision and keep one's head up till it came to fruition.
King Uche spent his early days in Dikenaifai, Ideato South Local Government of Imo State, in the Eastern part of Nigeria. As a young boy, it's safe to say life handed him doses of bitter lemons to make lemonade with. The task was difficult, but he found his way through.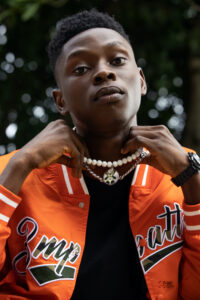 He moved to the US and that's where an upheaval occurred. In no time, he created a reputable Afrocentric label in the heart of Los Angeles; Sufferings and Offerings. It's a label that acknowledges the sacrifices, hard work, and tenacity of Africans. The Flygerian found artists who bore the fearless DNA as himself. One can also add as an advantage, his good ears for music.
In a short space of time, he was able to build a structure for his music and made it robust enough to accommodate other artists asides from himself. Currently, there are 4 artists signed to Sufferings and Offerings- Genesix, 99Drizzy, Martins Luv, and King Uche.
"Genesix Did It" recently dropped a project titled Jane which affirms that the Amapiano genre has come to stay. With heavy club bangers like Rush Am, Dankie Milo, Nati Vibes, AMA2000, and Jiva, Genesix asserted his knack and versatility. These songs were produced by South African music maestro Melevi Beats.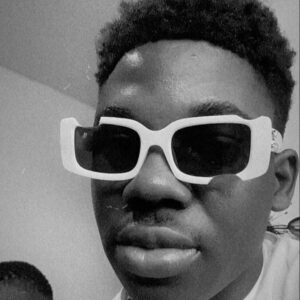 99Drizzy is a talented lyricist. He released a well-appreciated Hustler's Anthem titled Win. The song started out as a routine freestyle in the studio with one of his favorite producers, Genesix Did It. Minutes later, they created a song that had to be shared with the world. No Time remix is 99Drizzy's expression of projecting truth and the need to focus on the important things.
Martins Luv is a smooth vocalist with a noble dose of Igbo flavor that reminds you of Nabania. He has two songs Rotate and Feel. Rotate is a poem about a man called Ifedi. The first few lines of the song give off the information that the man loves women! Feel is another conscious melody that emphasizes the need to overcome fear, anxiety, and depression.
King Uche, the executive producer for the projects stated above, also had solid releases to his credit this year. Deliver Me and Run My Love are songs released that interpret his emotions, and feelings and cry to God for help. In his words, "We have all gone through a period of life where we question life itself. We ask GOD to deliver us from our painful experiences and to remove us from this evil world".
Stream https://onerpm.link/882926776392
It's been a good year for Sufferings and Offerings. The label has a wide range of new music to be released and their first storefront in Lagos, Nigeria.
The Lagos Space is an all-in-one recording studio, clothing brand, and content space for models, artists, and all creatives alike in Nigeria. This space will be the pioneer of our vision, creating massive opportunities and exposure for the less fortunate.
In the words of the label executive, King Uche, "Sufferings and Offerings is open for business, and we exist to serve! Together we will turn visions and dreams into REALITY!".
Check out sufferingsofferings.com to catch up all the latest news from the label and follow on all social media platforms.
Fonz of Tha Mobb Fam: Is Ready To Break Mainstream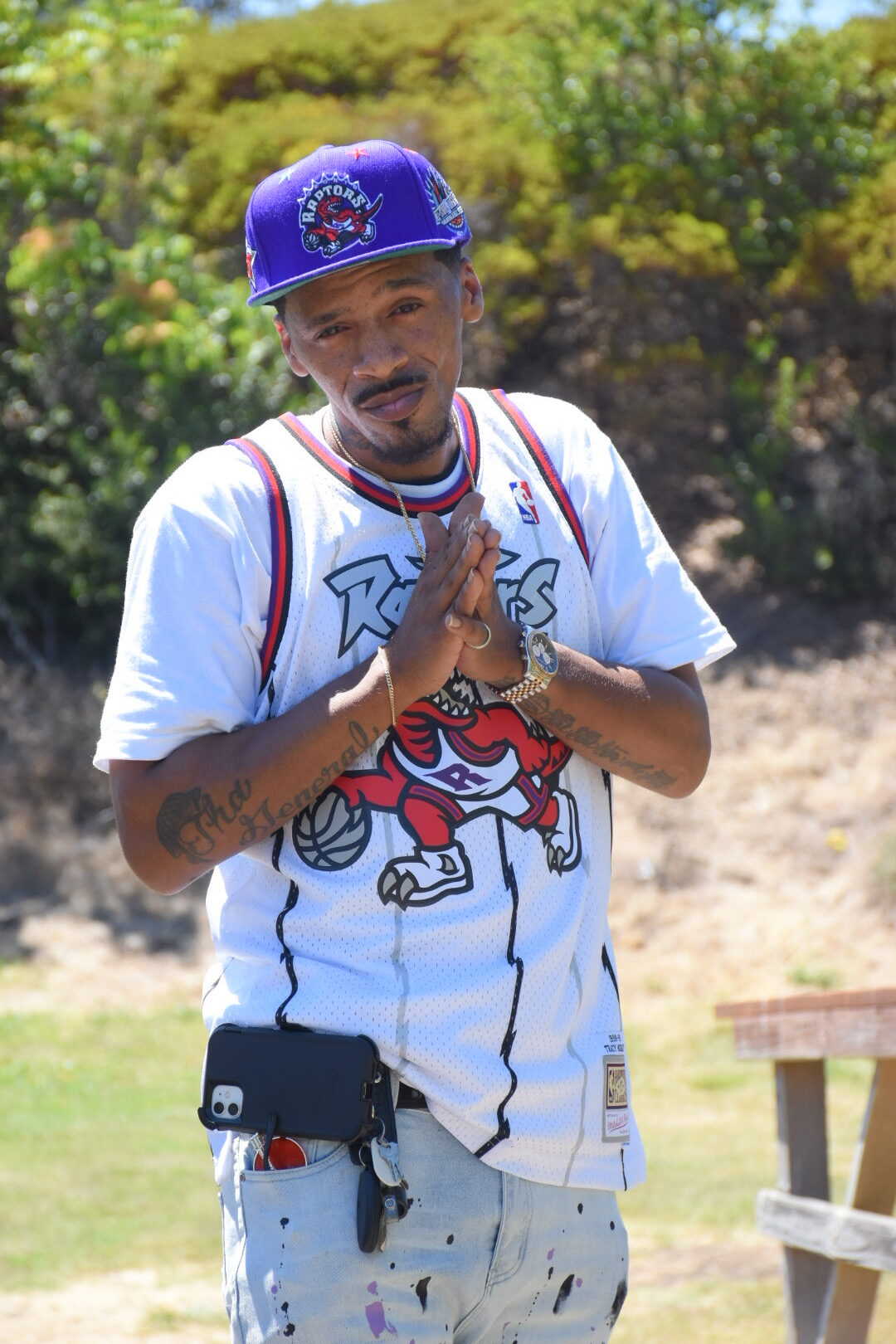 Fonz of Tha Mobb Fam is an on the rise recording artist. Writing poetry is what ultimately got him into music. After obtaining radio notoriety for one of his infamous remixes to Busta Rhymes "TOUCH IT" he knew that he wanted to pursue music wholeheartedly. Fonz of Tha Mobb has a very diverse and authentic sound. He meshes Rhythm and Street. He states "I've always been the type to paint a picture well with my words. So bringing a story that u can move to and relate to is always my aim".
When creating new records he focuses on his personal life experiences or solely from a topic that comes to his mind. Whatever he is in a vibe for at the moment and makes sense for the track he flows off of the vibe. Currently he is pushing his latest release which is his album " PRODUCT OF MY HABITAT" which released 1/16/23/. This is his 4th album to date. Features songs like "MY CITY" painting a image of life in San Francisco. Songs like "HOLD UP" which it's OFFICIAL VIDEO drops February 1st on all video platforms.
TPP Ghost: Breakout Artist From The DMV Area Is Next Up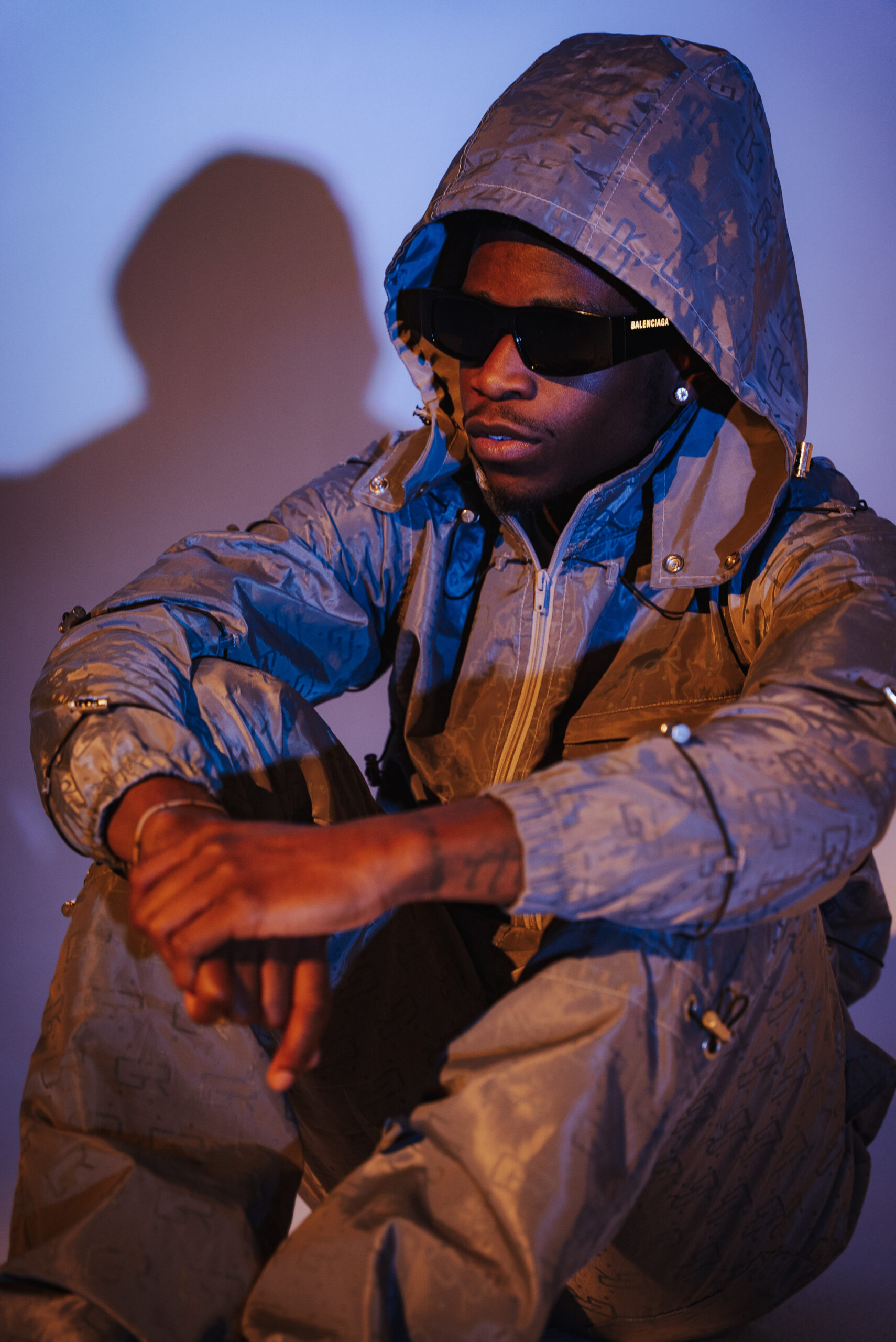 TPP Ghost is an American recording artist from Virginia. Being an artist from Virginia he knows the state has a ton of talent. Artists such as Timberland, Chris Brown, Pharrell Williams, Missy Elliot and many others flourished from the commonwealth. Virginia produces legend status type of artists.
TPP Ghost plans to be the next breakout artist from the area. He has his own style and sticks to being authentic and raw. His music is his way to express his life and experiences through an artform. He has been tearing up the NOVA and whole DMV area with some of his most recent releases including "Ride With Me" and "Don't Slip"
Do not miss out on this sensational artist who has more than what it takes to be in the lane of all mainstream artists.
Hiphop Artist Jordan Williams and His Unique Music Style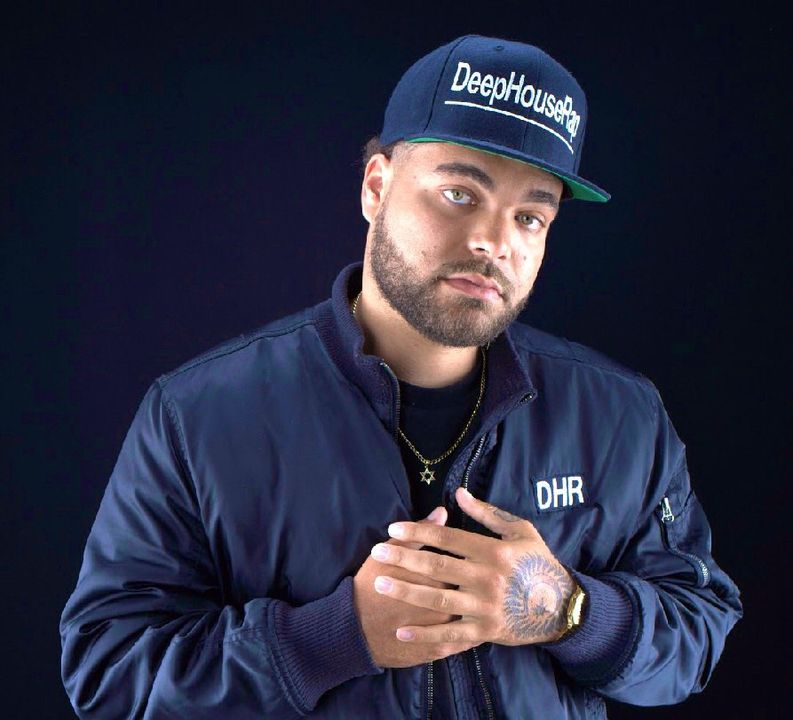 Music is an art form that uses sound to create an emotional response in listeners. It can take many different forms, including pop, rock, classical, and hip-hop. Artists who create music are known as musicians, and they can be solo performers or part of a band or ensemble. Musicians use a variety of instruments, such as guitar, piano, and drums, as well as their own voices, to create and perform music.
Music is a powerful form of expression and can evoke a wide range of emotions in listeners. It has the ability to bring people together and create a sense of community. Many people find solace and comfort in music, and it can also be used as a form of therapy. He is trailblazing the way for hip hop/Rap and house music to merge here in the U.S. to bring both genres to the future.
The world is ready to be fully conscious and in the future. He did a radio interview for CJRU in Toronto for his 4 track EP back in 2020. His music was played on Chile electronic radio station. His biggest challenge was steeping outside the box and really do something new. Everyone is quick to judge the final product without realizing what I took to bring me here. He over came that weight by dedication and the fear that someone else wants his dream.
He wants this genre that he is creating to be the blueprint for the music in the future. Starting with hip hop/ rap. And next year he sees himself touring and showing the future of music. He wants these articles to fully turn the spot light on him at the highest level. He only gives you full permission to talk about him and his music. To promote his song You Know him and the music video along with his upcoming track that he likes that, Along with just major brand awareness.
Connect with him through
IG Jordanwilliamsmuzic Youtube Jordan Williams Official Spotify Jordan Williams Apple Music Jordan Williams Website deephouserap.com