STLKICKZZZ: St. Louis most popular sneaker boutique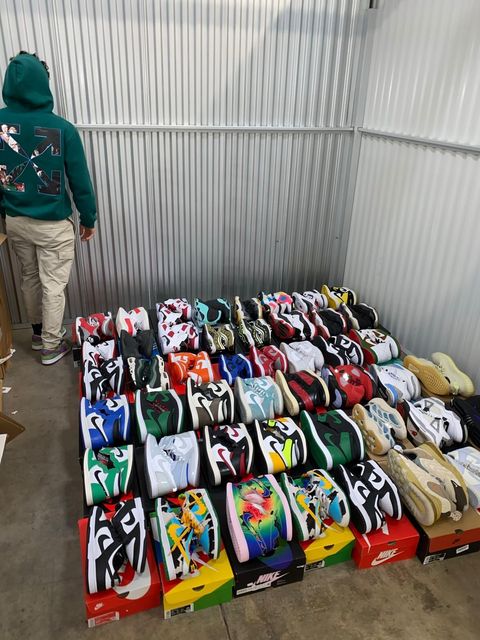 Juan Beltran, also known as STLKICKZZZ, is your go to for all sneaker needs. He has a deep interest in the hype/sneaker culture and is deeply invested in the industry. What started as his hobby has become a full-time job with tons of oportunities. Juan loves shoes, as much as he loves selling to top clients such as Rappers,Athletes, and Actors. STLKICKZZZ is the most reputable source for sneakers St. Louis/Nationwide. Some of Juans favorite sneakers are Travis Scott Jordan 1 Low, Kentucky Dunk Lows and Off-White Chicago. Participating in sneakers at an early age is something most kids dream of, but only few are fortunate enough to start their journey. Over the last five years, the name STLKICKZZZ has done damage in the sneaker industry by doing their very popular story sales where they post hundreds of shoes weekly on Instagram and other platforms.
After leaving such a huge impact the company has grown a lot, having clients from all around the world. STLKICKZZZ has sold sneakers in Australia, Germany, Colombia, Brazil and all 50 states in the US. its social media platforms such as Instagram, TikTok and Facebook to more than 50,000 followers and reached millions of views on their videos. Make sure to follow all their socials @stlkickzzz on Instagram.
Q. Tell me about First your STLKICKZZZ LLC business?
Stlkickzzz first started as a hobby I had multiple pairs of Kobe's to play basketball in then as time went on I started selling these Kobe's then realized there's a market for this.
Q. How did you come up with your business idea?
I came up with the idea of STLKICKZZZ because I'm from STL (St.Louis) and I sold kicks so I decided to represent and put in for my city.
Q. What were you doing before this, and is this your first business?
Before any of this I was a regular kid going to school with a dream of owning a business.
Q. Did you operate your business from your ONLINE shop?
My business to this day only operates online as E-commerce is only getting bigger.
Q.What were the challenges and benefits to this strategy?
Some of the challenges I had were early on when no one knew me. I came up with many strategies to grow organically such as doing giveaways, giving out huge steals on shoes etc
Q. How has your experience in running the business been different from what you expected?
When I started I had no idea there was so much hype behind sneskers, I've dealt with many high profile clients such as rappers athletes etc.
Q.What advice would you give to somebody else who wanted to start an online retail business?
My advice for anyone wanting to succeed in entrepreneurship is to never give up and always strive for great thing. Don't listen to anyone trying to blush your dreams away.
Thank you for taking the time to share your business expertise with us,
"Doritos Kings against the Vegan Queens"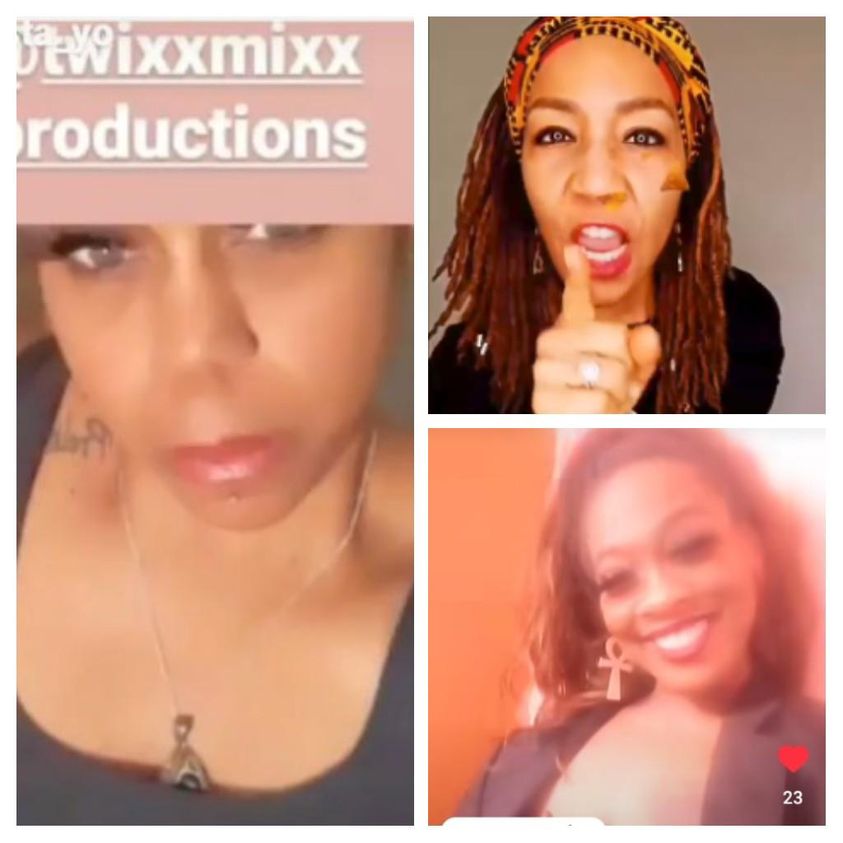 There's never been such a conflict/rivalry than the one between the brothers who are in love with the "Doritos sisters," and the phenomenal women known as
"TWIXXY Twixx
Plant BASED QUEEN Nicole
And The VEGAN QUEEN SHEREE"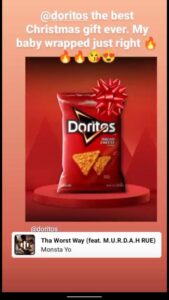 How this rivalry began.. Monsta Yo a legendary recording artist declared his love for Doritos on a national platform. Of course his brothers Jimmy Vigil and M.U.R.D.A.H RUE, would also let the world know their common love with the sisters of Doritos: sweet and spicy, Cool ranch and nacho cheese.
This Love triangle (pun intended) gain social media attention causing other followers to declare their own love for Doritos. But everyone knew that no one could love Doritos more than Monsta Yo.
Having an open relationship he once said: "it's not that difficult having an open relationship with Doritos, as long as you keep it out of the public limelight." But too many people have been finding ways to exploit the love of his life throughout the social media platform. Soon these phenomenal women known as TWIXXY Twixx
Plant BASED QUEEN Nicole
And The VEGAN QUEEN SHEREE…. Would decide to take on a crusade of going against everything Doritos.
There stands for clean eating and clean living vegan style has begun to soar to new heights challenging everything Doritos. With their campaign
"Shame on you Monsta Yo".
Attempting to shame him and everyone for eating none vegan products stating facts like mucus and high cholesterol as reasons to not indulge in the delicious taste of Doritos. They stand firmly on their cause of saving everyone from health concerns.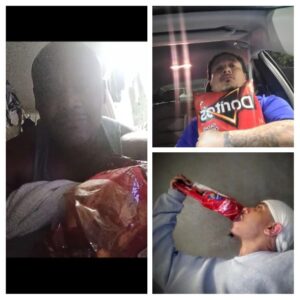 But Monsta Yo, Jimmy Vigil and M.U.R.D.A.H RUE say that plants are for Chipmunks and rabbits and that Doritos is where it's at.. They remind the world how Doritos truly makes them feel. The taste, the feelings, the sensations of overwhelming delight as you reach your state of euphoric pleasure from every bite. How can you not love Doritos even if you are a vegan.
So to those who rage war against Doritos we say to you today come on home, you know you're hungry eat a bag of Doritos so that you may find yourself alongside of us on that fantastic voyage of ecstasy.
For those interested in learning more about good health and good living and Vegan lifestyle contact
Or visit Monsta Yo on IG @
Monsta_yo
Bryson Miller Sets To Thrive As Enterpreneur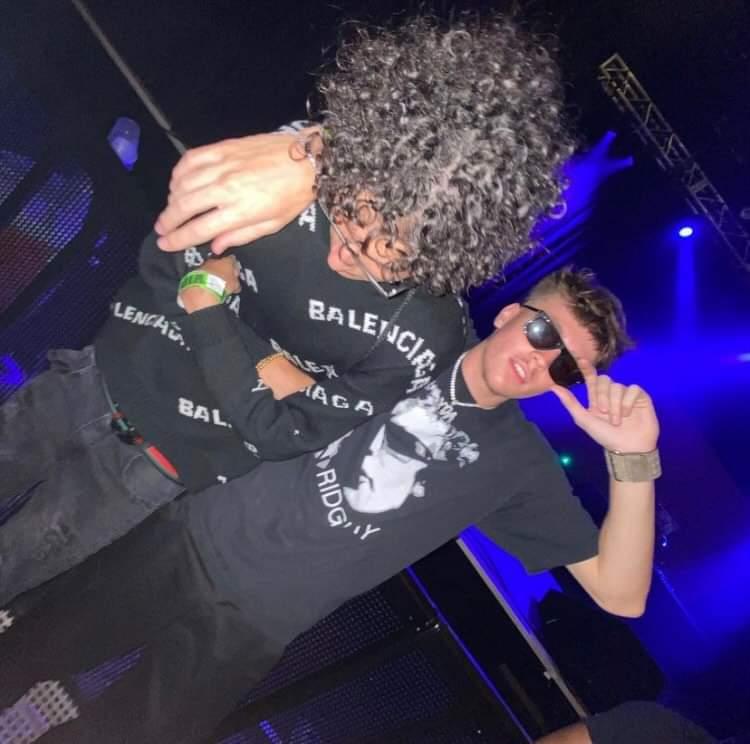 Bryson Miller is a new find for us and he enters the music industry at a time when it's been experiencing a steady stream of artists who enter with stars in their eyes in a bid to make it to the top, but unfortunately only a few are able to reach their desired destination as the field is fiercely competitive and only the best of the lot survive and make it in the long run. Bryson Miller originating from Philadelphia, Pennsylvania is an entrepreneur and music marketer who provides musicians and models success in their career. His social media management has gotten him on the radar from many record labels and OnlyFans agencies, who have noticed skill. He started at the age of just 15, and has been doing it for 3 years, making it his full time job.
Bryson Miller has grew thousands of followers on his Instagram alone, and gained many clients through his work. From managing and getting musicians the streams and followers they need for success to bringing in thousands of dollars for Only Fans models, he has been deemed one of the best in this industry. He plans to thrive and continue growing himself by making those who want something, achieve it.
Ethical and Eco-Friendly Jewelry Brands to Know Now Is 'Key The Brand'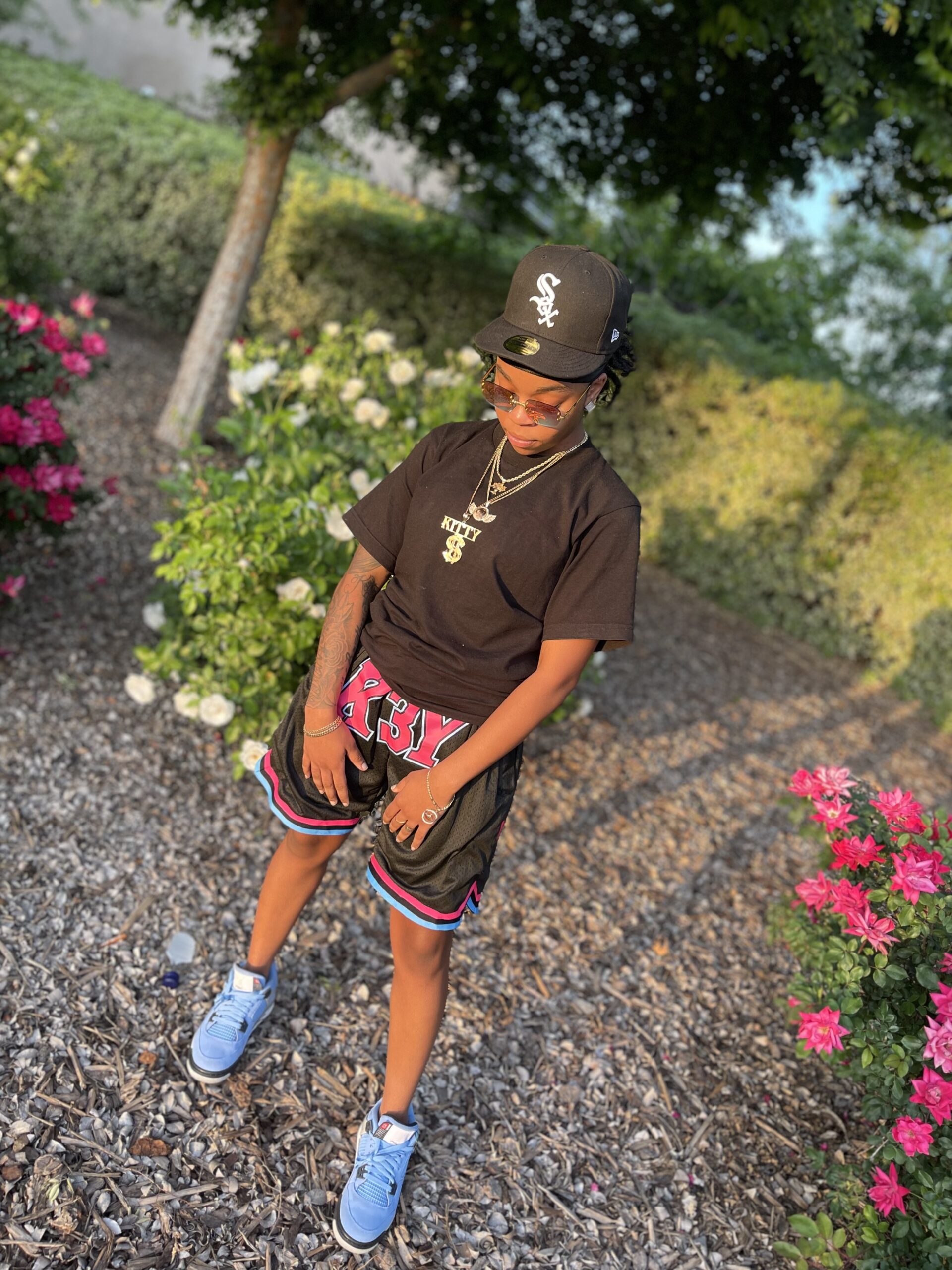 Tell Us About Your Brand ?
I'm Key, owner of Key The Brand. I started my business four years ago and it has grown to not only be my career, but my passion. Being allured by finer things, and of course, a heavy L.A influence, naturally led me to constructing jewelry. Key The Brand allows my clients to bring forth their own creativity and individuality to create luxury pieces.
Your Passion & Success ?
For as long as I can remember gold has always been a token of status and wealth for me, and that's exactly what I've primed my business to reflect. It takes a great amount of determination, early mornings, late nights and a "don't stop, keep going" mentality to make this dream possible. I'm looking forward to curating on a global scale and hopefully having the opportunity to work with other successful individuals in this craft such as Scottie ATL and Johnny Dang.
When it comes to Key The Brand, I've always been determined to bring the finest quality and variety to ensure that clients not only walk away shining, but with a piece of art as well.