Our exclusive Interview with 'FEEZLE MAN' and what's story behind his success?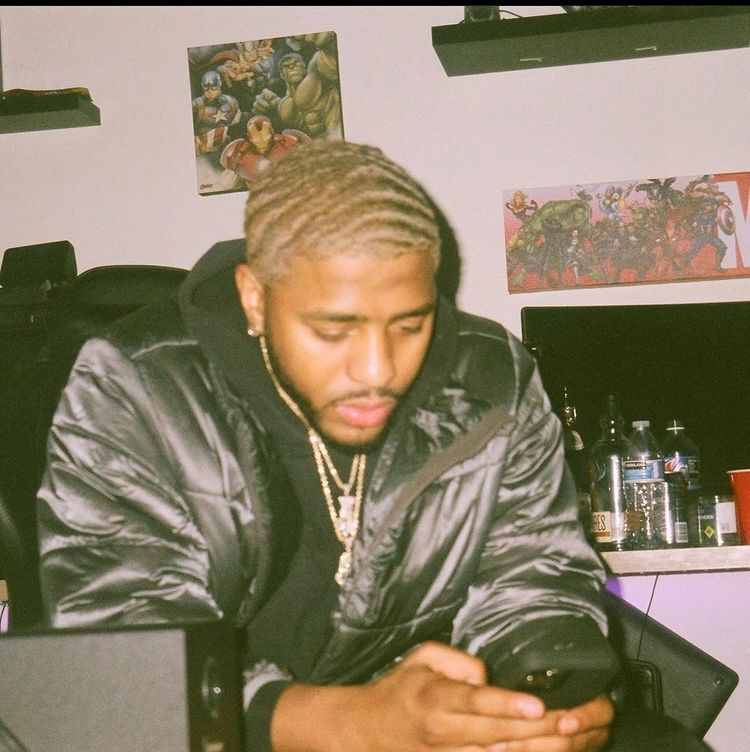 Journalist: Great to have you on our blog. Please, introduce yourself?
I go by Feezle Man.
Journalist: What got you into music and made you realize that it was your chosen path?
What got me into music is having it around me all my life. My stepdad was a rapper in Seattle back in the day so it's pretty much all I knew with him making music in the house all the time I loved to hear it and be around it I just knew this is what I was going to do one day.
Journalist: Tell us about your new single. And what's the story behind it?
My new single is called "After Party" and what inspired this song is me actually being in an after party faded and it just came to mind lol that's actually how a lot of my songs come to mind.
Journalist: What makes your music unique? How would you describe it?
What makes my music unique is it can be played anywhere in any setting because it's a vibe and my range from hip hop to r&b I'm very diverse musically.
Journalist:What advice would you give to aspiring musicians?
My advice to aspiring musicians is to keep going, never give up. I'm still an aspiring musician myself and what keeps me going is telling myself you never know when your time may come it can be at any moment so just keep grinding because it'll all be worth it at the end.I look at it this way, it's like mining for gold for 30 days and 30 nights and quitting because you think you're mining in the wrong spot when in reality you only had one more inch to go before you struck gold.
Journalist:Who are your biggest musical influences? And any particular artist/band you would like to collaborate with in the future?
My biggest musical influences are Lil Wayne, Wiz Khalifa, The Five Heartbeats (they're real idc), The temptations, Tupac, & Micheal Jackson. They're the reasons for my range and diversity in music.
JournalistWhat's next for you? Any upcoming projects?
Whats next for me is just a lot more music and videos I know god got me so ima blow when it's my time ima just keep working and let his plan fall into place.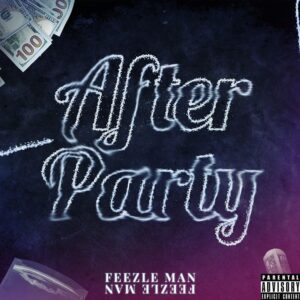 U'KNO THA DON & NINO KHAYYAM REFLECTS ON THE LATE GEORGE FLOYD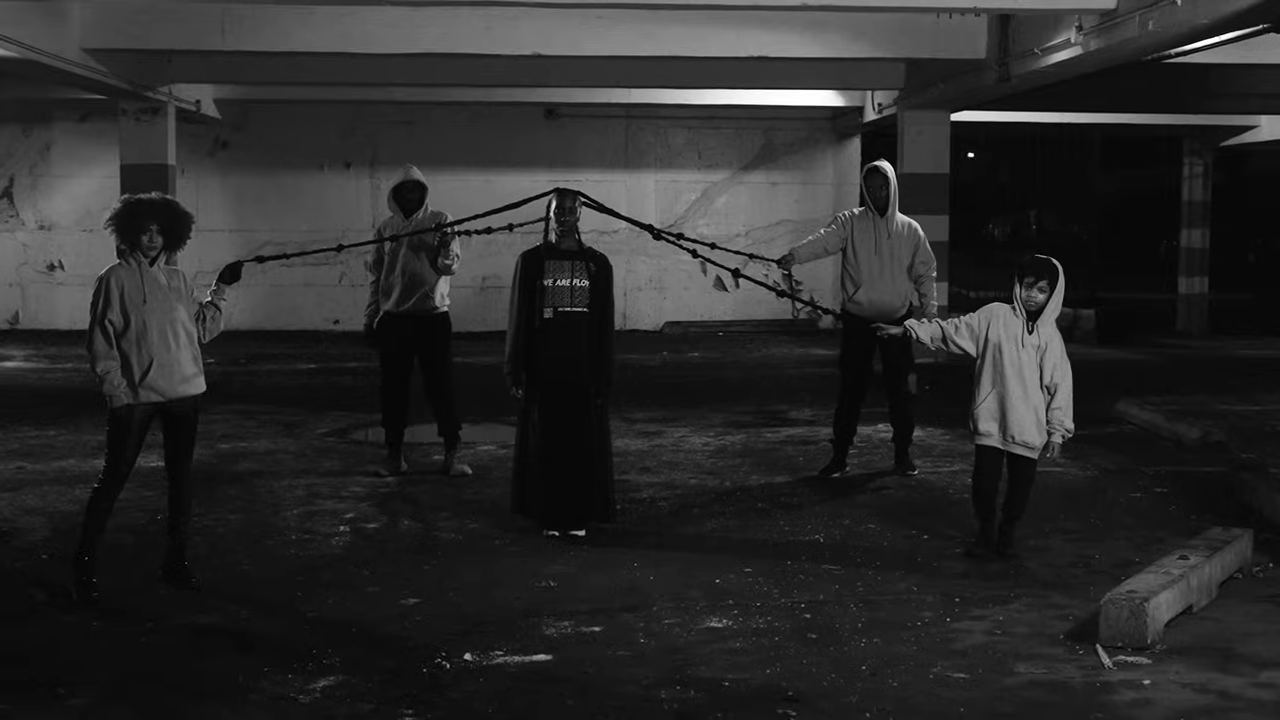 It's been over three years since the death of George Floyd. The injustices
surrounding his murder, at the hands of police, sparked massive protests
worldwide. It once again put a terrifying spotlight on racism and inequality which
have become a disease in this country, alone.
"We Are Floyd" sheds light on these issues while paying homage to George.
Garnering attention since its release, the single has now charted in the Top 30 on
iTunes. The musical masterminds behind the single, U'Kno The Don and Nino
Khayyam, did an amazing job creating a record that brings heavy issues to light.
This song acts as an artistic tool to galvanize humanity to combat police brutality. In
the accompanying visual, U'Kno and Nino visually encapsulate the serious tone
behind the song's message with cinematic, black-and-white visuals. Understanding
the impact of today's current racial climate and tensions is critical, more than ever,
especially for the youth. U'Kno even features his own son in the video.
U'Kno Tha Don
Nino khayyam
Artist "Budda Bless" releases his highly anticipated new single, "I gotta get it."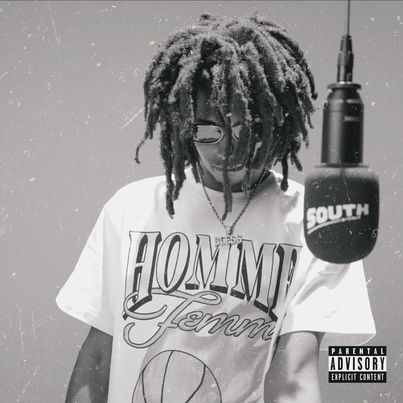 In the ever-evolving landscape of the music industry, few artists manage to shine as brightly as "Budda Bless", a luminary and a topping artist who has recently catapulted to stardom with his latest hit single, "I gotta get it." This hypnotic sound has resonated deeply with listeners around the world, and still growing, we embark on a journey to unravel "Budda Bless", remarkable path, and applaud his topping achievements.
"Budda Bless" is a 'well-seasoned', young Recording Artist/Producer, that has been in the music game since he was 12 years old. His interest in music started at three years old, playing drums. Since then, he has been an accomplished percussionist in his schools' jazz and marching bands as a student.
"Budda Bless",'s journey to the pinnacle of the music industry is nothing short of inspirational. His ability to create music that transcends boundaries has been ignited by his experiences and these encounters have enriched his music with a worldly flavor that resonates with listeners from all corners of the globe.
Artist "Budda Bless" releases his highly anticipated new single, " I gotta get it". This track showcases his commitment to pushing boundaries and delivering music that resonates with listeners on a profound level.
@BuddaBless | Twitter, Instagram | Linktree
"PDG Stephen: A Rising Star in the Music Industry – Unveiling His Unique Sound and Inspiring Journey"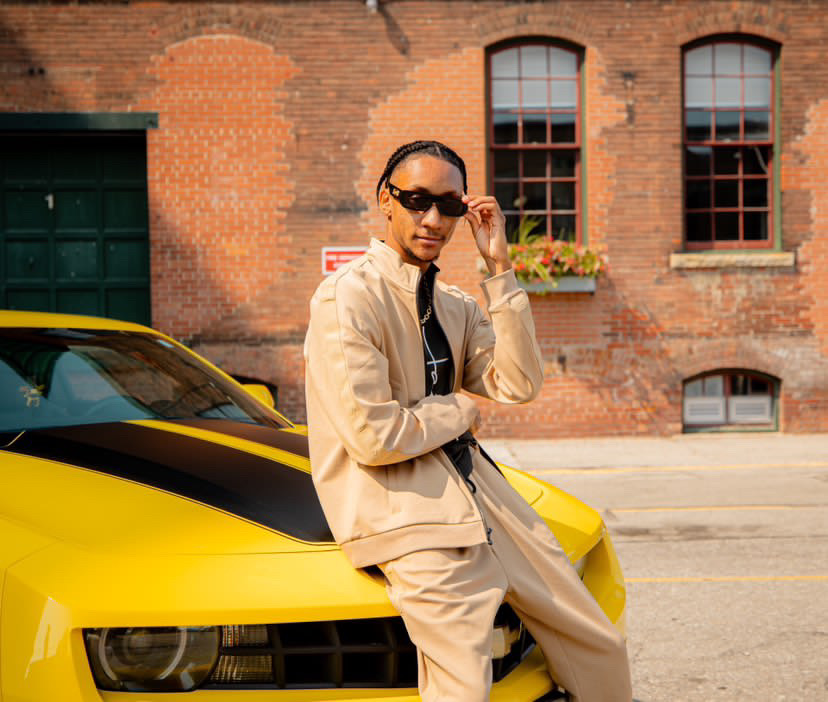 PDG Stephen, the rising Canadian rapper, is all set to captivate audiences with his powerful storytelling and music that echoes the sounds of the late Juice Wrld. He hails from Scarborough, Ontario, and his music beautifully conveys his personal experiences with depression and heartbreak. It's inspiring to see how he uses his art to express himself.
PDG Stephen's journey as an artist has definitely had its share of self-doubt and fear. Expressing his emotions through music was a challenge for him, but he overcame it. His music is a powerful testament to his resilience and his commitment to sharing his authentic self. It's inspiring to see artists who are unafraid to be vulnerable.
PDG Stephen's belief that having someone to talk to about his problems won't get him anywhere shows his determination to use his music as a way to connect with his audience and create understanding. The passing of Juice Wrld was a devastating loss for him, as he was a major source of inspiration. Despite this adversity, Stephen chose to honor Juice Wrld's legacy by continuing to create music that deeply resonates with listeners. His perseverance is truly admirable.
PDG Stephen's upcoming projects are a testament to his growth as an artist and his dedication to creating meaningful music. His raw and emotional style, reminiscent of Juice Wrld, allows listeners to connect with his personal experiences. Through his lyrics and beats, he invites us on a journey of self-discovery and healing. Can't wait to see what he has in store for us!
PDG Stephen's upcoming music is highly anticipated as he pays tribute to Juice Wrld while also establishing his own unique presence in the music industry. His commitment to sharing his story and connecting with listeners is what sets him apart. Keep an eye out for his new releases, because he's definitely a rising star to watch!