New Interview with Rising Artist NORD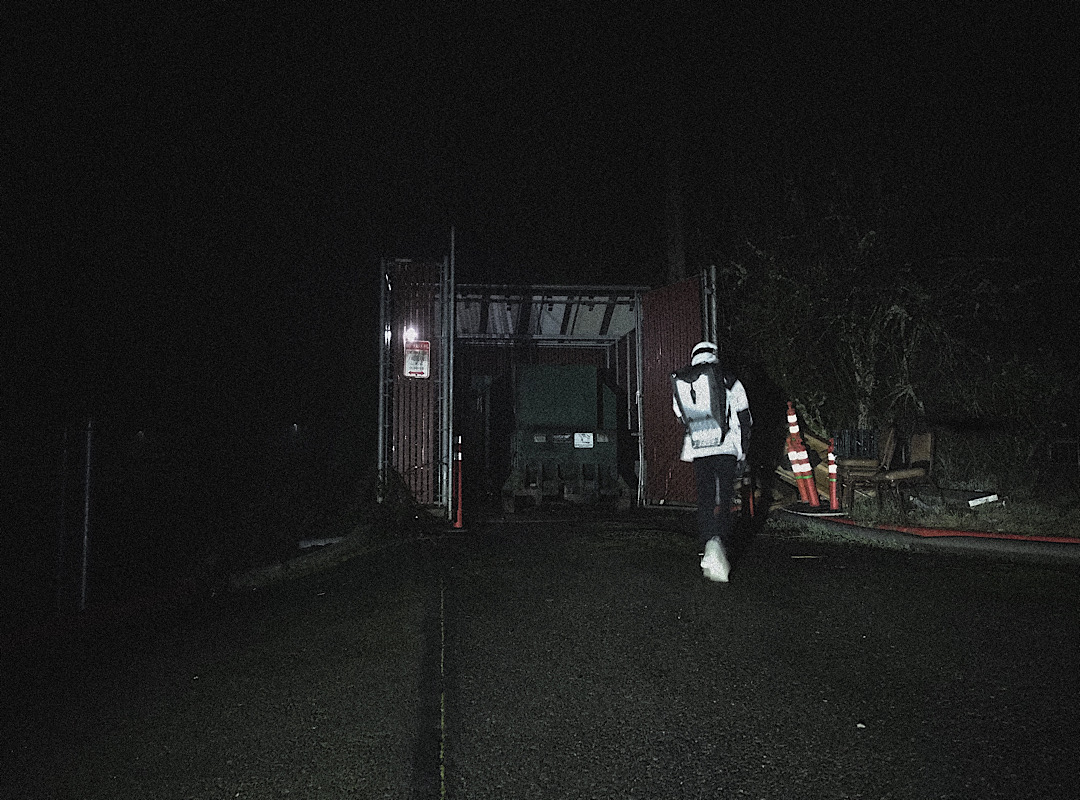 We caught up with artist NORD, to get the scoop on his latest project and success in the music industry.
First and foremost, I'm glad to have you here with us today. Could you tell us a little bit about your background and how you got started?
My name is Carter Davis, artist name NORD, and I am an 18 year-old Hip-Hop and R&B focused musical artist. I was born and raised in the Portland, Oregon (U.S.) metro area and first began creating music in my self-built bedroom studio in late 2021. I released my first single "INDUSTRY" in August of 2021, and since then it has caught the attention of hundreds of thousands of listeners globally. My music, including my latest single "SORRY", is available to purchase and stream on all major platforms.
Do you compose your own music and make your own beats? Is it typically a collaborative effort?
My music is typically created collaboratively, with the instrumental/beat production being put in the hands of a select few producers that I originally met online and have fortunately been given the opportunity to work with consistently since starting my music career. As far as lyric writing and ideas for songs, I typically brainstorm themes and write all of my lyrics independently based on a culmination of my current and past emotions, experiences, and inspirations. My philosophy has always been the idea of collaboration and working with others being a key part in composing music of any kind, so any music you hear from me has most definitely been contributed to in some way by somebody else, or even multiple people that I trust musically.
Who were your initial musical influences? Who had the greatest overall influence on you?
My initial musical influences were the artists that I listened to the most at the time of beginning my music endeavors, and still listen to frequently to this day. These artists consist of Xavier Weeks, DIRTYXAN, and Kevin Powers. The music and style of these artists have always had a dramatic impact on my musical aspirations and decisions. However, apart from stylistic influence, I consider myself to be my biggest influence in my career.
What do you believe are the essential stylistic qualities that help your music resonate with listeners?
The essential stylistic qualities that can be observed in my music that resonate with listeners the most would have to be the smooth, melodic instrumentals that still pack a booming kick paired with the punchy Hip-Hop influenced vocals that ride on topics which almost everyone can relate to in their own relationship experiences.
What has been the most difficult event in your profession or life thus far, and how have you overcome it?
A recurring event that has been somewhat difficult to navigate so far in my career as an artist is commonly referred to as "writer's block". Consistently writing meaningful and catchy lyrics that are required to make new songs can be especially challenging at times especially when you're not motivated and or are lacking inspiration, and working to overcome the fact that constantly writing new meaningful music isn't a realistic expectation in my workflow has been a journey that I've been working on as a new songwriter and musician in the field. Going from having no prior musical experience to just starting composition and publishing of music within the past year has subjected me to a lot of lessons, both short-term and also ones that I'll be continuously learning for the remainder of my career as an artist.
On the other hand, what would you consider a high point in your career thus far?
A high point in my career thus far would have to be a very specific achievement; surpassing the milestone of 500,000 unique streams on Spotify. This had been a goal of mine ever since releasing my first single in August, and being able to achieve such a large number of listens in just under 5 months after the fact cumulatively between only the two of my released songs really proved to me that my potential as a musician and artist is not being tapped in anywhere close to its full potential.
Could you tell us about your latest project, and what fans might expect to hear?
My next big project as an artist will be my debut album, which has yet to be announced, and will be releasing on all streaming platforms nearing the end of 2022. For updates, listeners should follow my Instagram and all of my artist streaming profiles. The songs featured on this project will be the next stepping-stone in establishing my sound as a musician and further expanding my already rapidly growing community of supporters.
Earthworm Lean is a true definition of a hustler in the music industry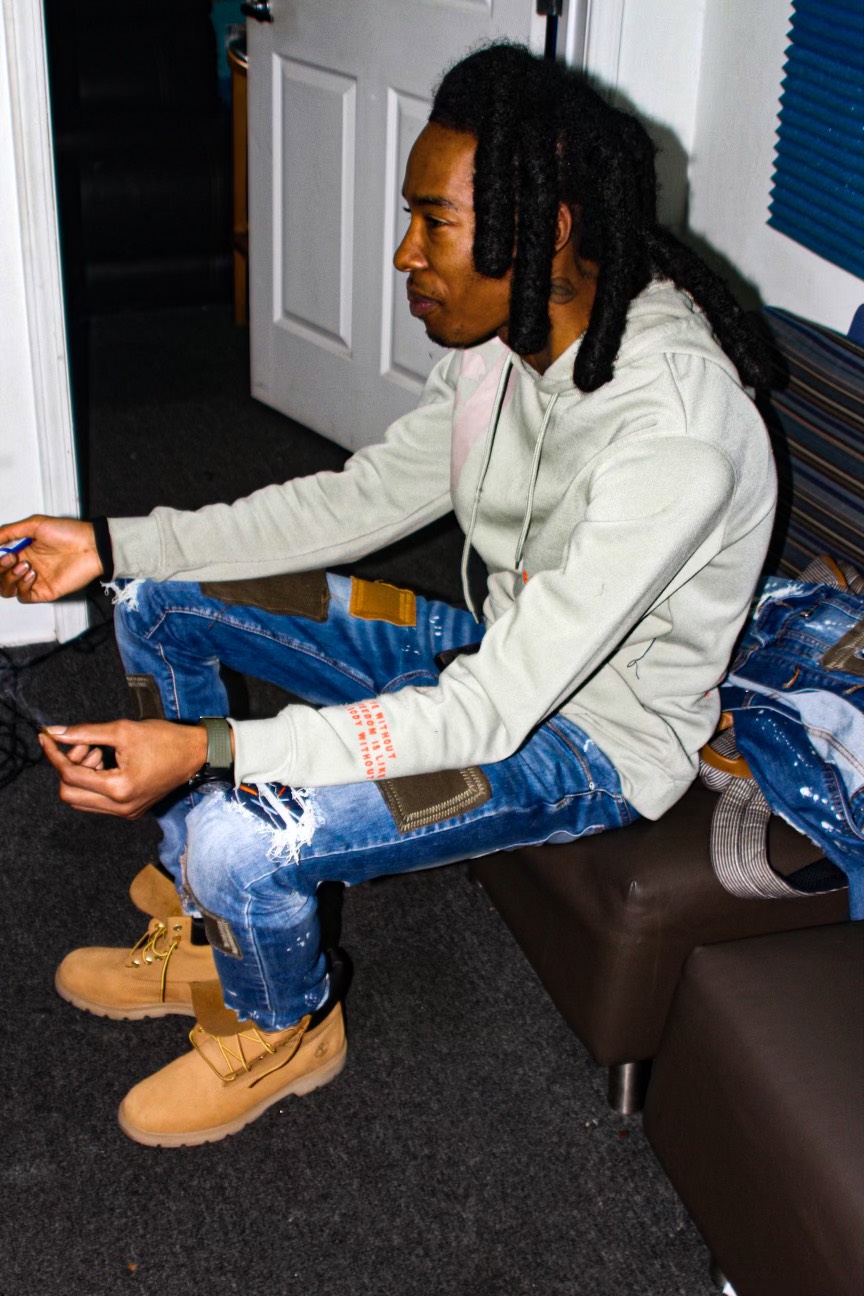 Tell us a little about yourself?
My name Earthworm Lean coming out of Clayton County, GA. Making music always was a hobby for me. Telling on a beat how i do, a gift i refuse to let go to waste. We might can't talk about it one on one but i for sure can put it in a perspective in a song.
How would you describe your latest single?
Step on you saying I'm not forcing my hand no more. Realizing how far I came in life and just valuing yourself. It's okay to feel conceited.
How did you get started in the music business in the first place?
Watching my Pops as a kid. Just being around him when I was young seeing it gave me the stride.
How did you come up with your artist name?
Playing spades and I got dealt a bad hand. In the midst of me celebrating cause i set who i was playing i said "I get it out the mudd like a earthworm. Im gone make something out of nothing everytime" And my name already Lean so I just threw Earthworm in front of it.
How long have you been in the music industry?
About 4 years
When can fans expect the visuals for the single?
Soon
Who are your inspirations in the music industry?
Everybody. From underground to mainstream everybody come up different. That's that little piece of hope that kept me pushing this long.
How do you go about writing a song and what is your process?
I usually punch in. But if i am writing i can stick to the subject more. I can deliver a lot more punchlines
Any plans on touring to promote your latest single?
Yeah . Florida for sure. But a 90 day run.
What are must haves when your in the studio working?
Lemonade, my smoke. Just me and the engineer in the lab. A crowd distracts me.
What is the best piece of advice in this business you actually followed?
Keep going
Name an artist(s) that you would love to work with?
Dopeboy RA, Future, Lil Baby, Big Moochie Grape, RodWave, Yung Mal, and Ne-Yo
What's your all-time favourite song?
How i been by NBA Youngboy
Hiphop Artist Jordan Williams and His Unique Music Style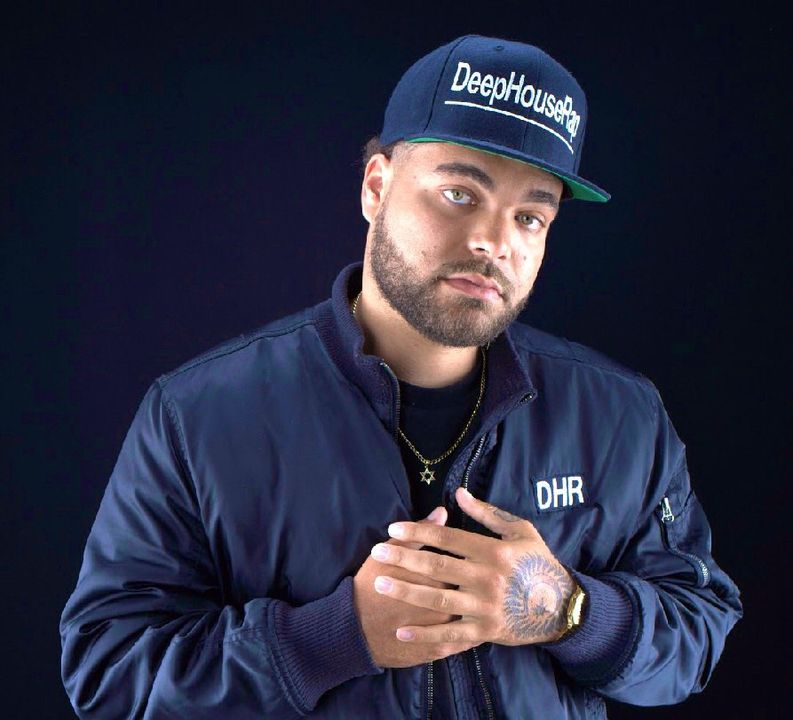 Music is an art form that uses sound to create an emotional response in listeners. It can take many different forms, including pop, rock, classical, and hip-hop. Artists who create music are known as musicians, and they can be solo performers or part of a band or ensemble. Musicians use a variety of instruments, such as guitar, piano, and drums, as well as their own voices, to create and perform music.
Music is a powerful form of expression and can evoke a wide range of emotions in listeners. It has the ability to bring people together and create a sense of community. Many people find solace and comfort in music, and it can also be used as a form of therapy. He is trailblazing the way for hip hop/Rap and house music to merge here in the U.S. to bring both genres to the future.
The world is ready to be fully conscious and in the future. He did a radio interview for CJRU in Toronto for his 4 track EP back in 2020. His music was played on Chile electronic radio station. His biggest challenge was steeping outside the box and really do something new. Everyone is quick to judge the final product without realizing what I took to bring me here. He over came that weight by dedication and the fear that someone else wants his dream.
He wants this genre that he is creating to be the blueprint for the music in the future. Starting with hip hop/ rap. And next year he sees himself touring and showing the future of music. He wants these articles to fully turn the spot light on him at the highest level. He only gives you full permission to talk about him and his music. To promote his song You Know him and the music video along with his upcoming track that he likes that, Along with just major brand awareness.
Connect with him through
IG Jordanwilliamsmuzic Youtube Jordan Williams Official Spotify Jordan Williams Apple Music Jordan Williams Website deephouserap.com
Rising Star Actor Akeem Mair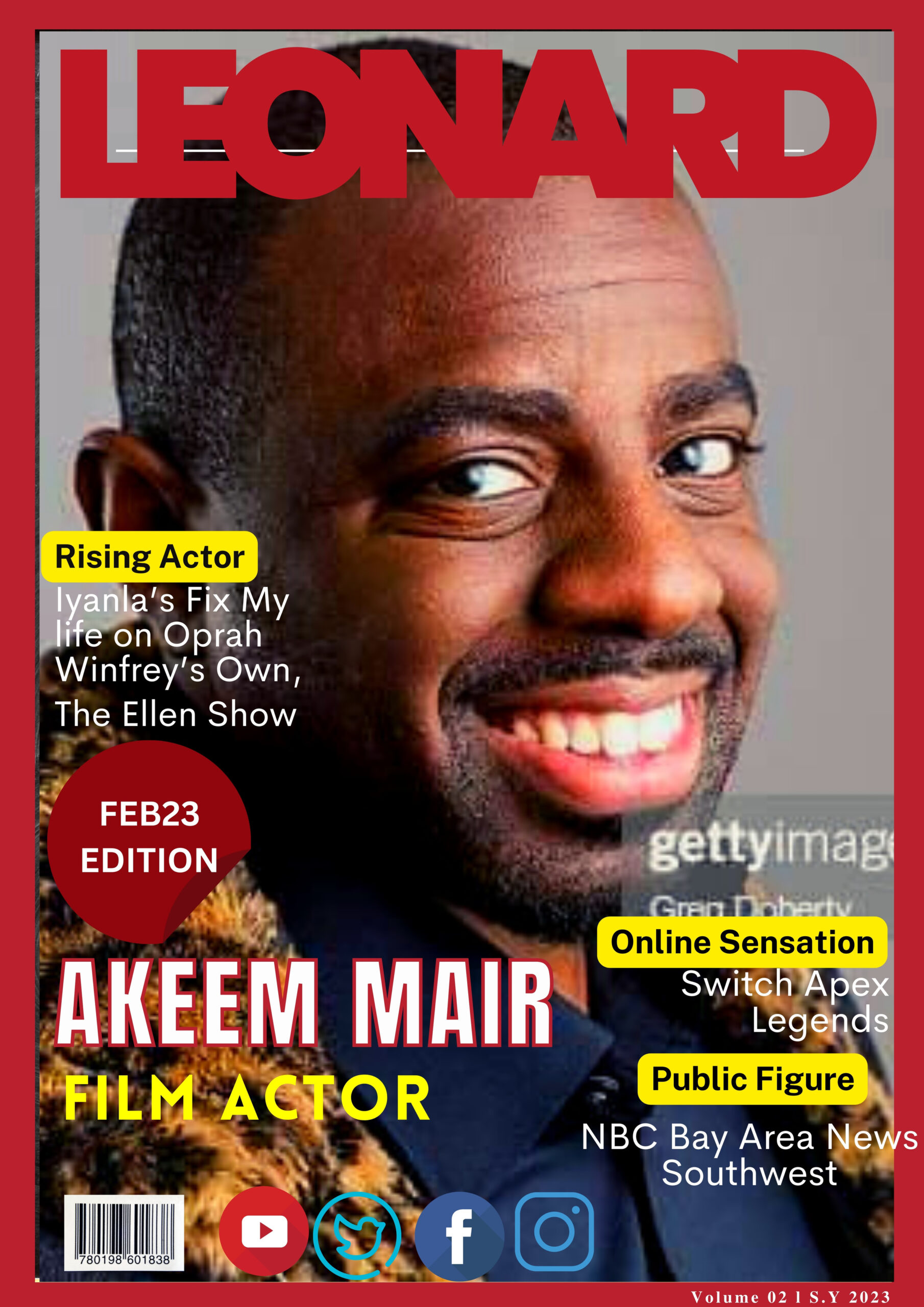 Interviewer. It's an honor to speak with you today. Why don't you give us some details about you and your story. How did you get to where you are today?
The funny detail about my story is that I actually never dreamed of being an actor. My dreams were actually to be a financial banker. I blame Micheal Douglas for that passion. I remember as young teenager watching his movie called "The Game," and being mesmerized by it! You see.. I wanted his 2000 BMW 740 i, the expensive custom pin stripe suits he wore, to be around the exciting atmosphere of the stock exchange office, and to have a personal maid that lives at my house and takes care of my personal needs just like him. Plus I've always loved math. I was that kid who carried a calculator and punching in random numbers and math equations all day. But one day changed all of that for me when I was working at the Ralph's grocery store in Pasadena on Lake and Walnut.
A loyal customer of the store end up changing my life forever. At the time I was a cashier when I caught the customer I knew quite well coming into my line with her head towards her shopping basket. I knew something was bothering her so I wanted to cheer up her with my positive energy. I said with excitement, "hi it's so good to see you again, I hope you found everything you were looking for?" She said softly, "yes thank you!" I said, "usually I see you happy but whatever you're going through I know God will guide you through it!" " He'll never give you more than you can handle!" After we finished I said, "have a bless day, I hope to see you again!!" She just froze for a few seconds and then looked up at me for the first time and i could see her eyes filled with tears.
She said, "Are you an actor?" I said, "No, why do you ask?" She said, "Because you have this big positive energy. You move people by it. You lifted my spirits after I just lost my home in a foreclosure. " Her words stunned me. Through out my whole shift her words repeatedly kept playing in my head. After my shift, I went home and wondered, what would be like to be a successful Actor? I thought about how I'll be able to help my family and how I can infect the whole world with my positive energy! That same night I searched 'how to become an actor' and it lead to me Central Casting. The next day I signed up and the rest is history.
Interviewer. I'm sure your success has not come easily. What challenges have you had to overcome along the way?
Achieving success is a monster. The biggest challenges I've ever faced in my life is due to my own ignorance and ego. Early on in my career I've never learned to track my progress with a journal, to seek mentors who achieved the things I wanted to achieve, taking the right acting classes and building my resume, getting professional headshots taken by recommended photographers, developing relationships with young actors and actresses who dream of the making it big too, and making relationships with the big and important people. You see I thought if I handed my useless credits and bad formatted resume with unprofessional brick wall or olive tree background headshots to an agent, he or she was going to sign me because I had tremendous ambition and a great personality. I soon learned the hard way when I went down to the agency and they took a lot at my materials then said, "we'll call you." Famous polite words to actors who know all to well that means never. The biggest I've learned is "don't chase success, attract it."
Interviewer. Let's talk about the work you do. What do you specialize in and why should someone work with you over the competition?
What I really specialize in is being organized and business orientated. When someone googles my name they can already tell how polished I am. From my social media accounts to my acting accounts. Remember, your social media is literally talking for you without you even knowing it. You can beat your competition every time because they are so focus on the fame and money from getting the biggest roles that there are not even paying attention. Do you know how many times I've seen actors flash the middle finger, acting a fool and being drunk on camera, smoking weed and taking nude pictures. All of this will cost you a gig. You have to be extremely careful. Notice how I haven't talked about acting yet. You already scared the casting directors off.
Interviewer. What's your best piece of advice for readers who desire to find success in their life?
The only way to find success is to track success. I'll tell all of my readers to invest in a journal. Why? So you can track your progress each day. Some reasons why people can't find success is because they are not taking the correct steps to reach success. Matter of fact they are walking blindly each day and not even realizing how many small successes they have already achieved. That's called "going with the flow."Most people are so focus on the big success and how far they're away from achieving it that they end up stomping all over their small victories. I have habit of asking people, "hey what's your goals for today?" And most people would say "I don't know." 3 words that are the death for any big success you're trying to reach. You have to KNOW! If you don't know then of course nobody else will.
Interviewer. Speaking of success, what does the word mean to you?
It means growth and progress. Success at the end of the day is a journey. It's not a destination. Success is looking back and seeing how far you have come and looking forward to how big you can get. The unknown is what excites me. Nobody knows how much success i can achieve.. shoot I don't even know myself. That unknown means you can achieve whatever you dream of and visualize. I visualize winning an Oscar one day. Nobody can tell me I can't get it because they don't even know the future. That excitement of the endless possibilities means there's nothing stopping you. If success equals growth then I have to grow and develop myself into an Oscar winning actor. And that's how I will achieve it.
Interviewer. What's next for you?
What's next for me this year is taking my television and film side of acting with more focus. More classes, better headshots, casting director workshops, etc. The aim is get more reels and boost my profile. It's going to take some time but that's why you have to track your progress and enjoy the journey.
Interviewer. Finally, how can people connect with you if they want to learn more?
You can find more information here:
My Social Media accounts:
https://www.instagram.com/akeemmair/?hl=en
https://m.facebook.com/Akeem.Mair.Actor/
https://www.linkedin.com/in/akeemmair
https://mobile.twitter.com/akeemmair?lang=en
https://www.pinterest.com/akeemmair/
https://youtube.com/c/AkeemMair
My Actor Accounts:
https://m.imdb.com/name/nm5866599/
https://cni.lacasting.com/talent/profile/832319
https://www.backstage.com/u/Akeemmair/
https://resumes.actorsaccess.com/Akeemmair
https://talent.castingfrontier.com/akeem-mair
https://www.castittalent.com/AKEEMMAIR
https://app.castingnetworks.com/talent/public-profile/383dc2ca-ceeb-11eb-b081-335789d7d844
https://wikitia.com/wiki/Akeem_Mair