Mental illness: Stigma or Judgment? Kevin Kearns' book, There's Light in the Tunnel: How to Survive and Thrive With Depression, Unlocks the Key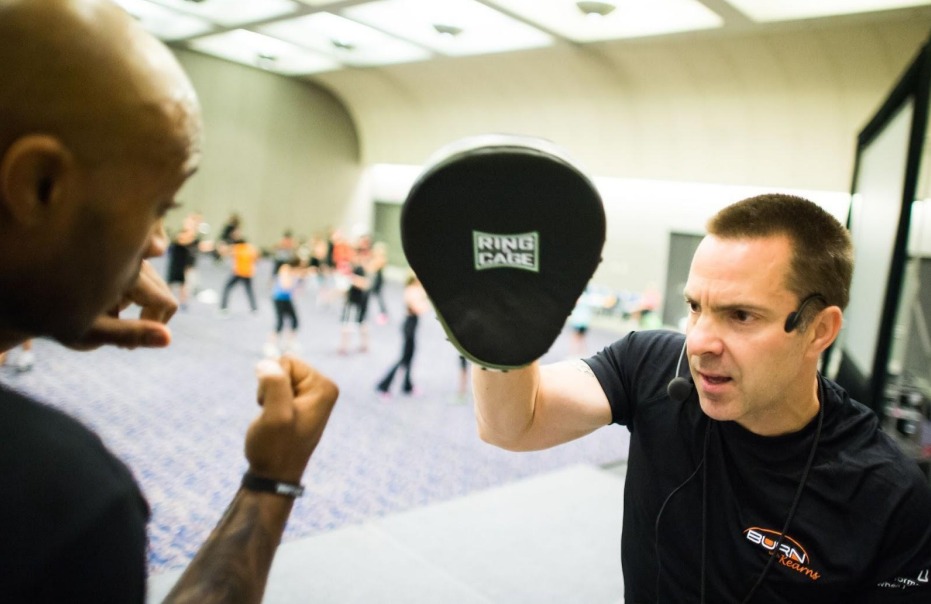 Although the world has made significant strides in promoting and spreading awareness about mental health, more intensive efforts are needed to ensure that the future is filled with safe spaces that acknowledge its impact and foster people's wellbeing. For many years, the mental health of various individuals has suffered through several struggles and stigmatizing circumstances, dissuading them from realizing the true state of their illnesses and seeking help. Among today's experts and professionals who are going the extra mile to catalyze change and spark positive action in the mental health space is Kevin Kearns, a physical and mental health coach, UFC expert, professional speaker, and author. He brings to the table not only a deeply rooted commitment to helping people overcome a wide range of issues but also an awe-inspiring dedication to deepening the conversation about mental health, depression, self-harm, and multipe recent suicide attempts.
This purpose-driven personality, who has gained notoriety for being the esteemed coach to 15 UFC athletes, is no stranger to the long list of psychological issues that countless individuals across the globe suffer from and contend with on a daily basis. After experiencing a failed marriage and financial struggles, Kevin Kearns has been struggling with his mental health, leading to being overwhelmed.
Over the years, his struggles continued to heighten, particularly during the global health crisis, when he lost his mother to COVID-19. Every waking day was a struggle for this power player, but he soldiered through them all, renewing his love for life. Years down the road, Kearns decided to share his experiences with the world through his book, There's Light in the Tunnel: How to Survive & Thrive With Depression, with the goal of inspiring those who continued to struggle with their psychological health.
"No one is talking about it. So, we need to have this discussion," shared Kearns. Through his book, he sheds light on his struggles in the past with advice that is designed to help others battle through depression and other psychological illnesses. Kearns strives to assist people in facing their demons.
Apart from his promising book, Kevin Kearns has also established a wide variety of purpose-driven initiatives that pushes the envelope on psychological health. As a staunch advocate for the field, Kevin Kearns currently works with the military, various universities, and police departments, amplifying his mission of assisting people in managing and overcoming their personal struggles. He mainly focuses his efforts on public speaking, educating individuals and communities about mental health and how to cope with it.
With his experience as a sports and fitness coach for athletes, Kevin Kearns aims to set the bar high by including psychological wellbeing in his pursuits. He believes that true wellness can be achieved when people realize the value of maintaining a healthy state of mind. Thus, Kearns is not only widely recognized for his experience with physical well-being but for his expertise in dealing with psychological issues and mental health.
With the upcoming mental health awareness month, Kevin Kearns hopes to continue demystifying mental health issues while contributing to the growth of the field's acceptance in society. He aims to see people unlock their potential and find happiness in their lives. He has already changed the lives of 19 people who had suffered, enabling them to face their fears and find happiness.
To book a time with Kevin and his team, please click the link below:
"Cannabis saved my life" By Cannamuscle Russell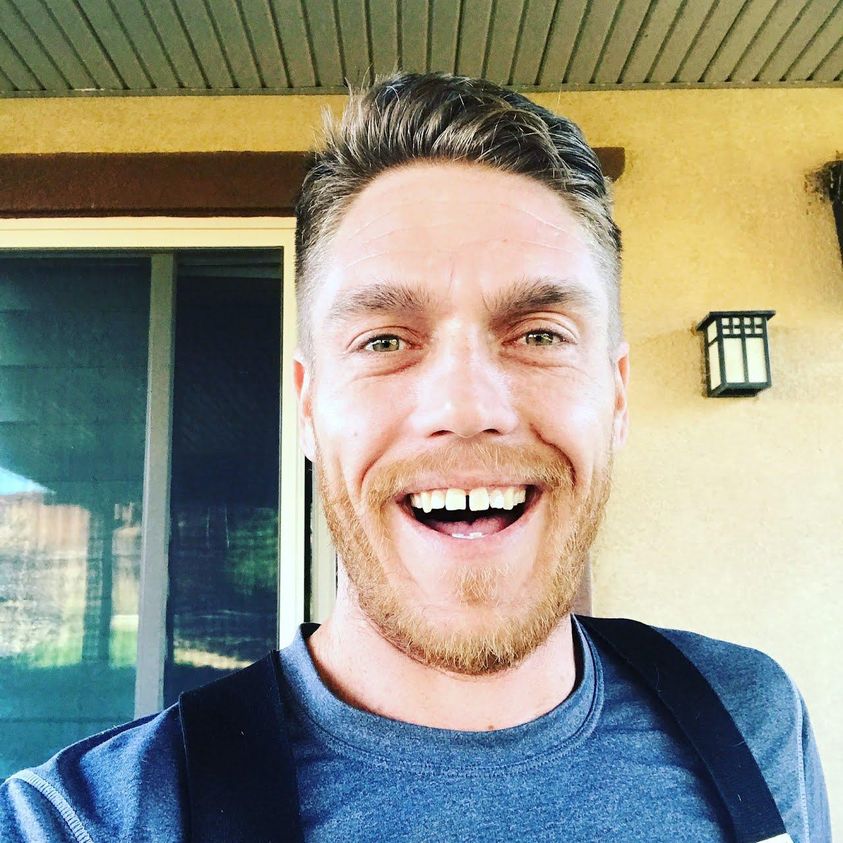 Once I learned how to tame my urges, for being chemically dependent on some sort of substance, my life got much better. Sticking to just bud was always very difficult for me. I'm sure very difficult for people who can't have access to cannabis. so I get it. if I just stuck to weed, it would have saved me a lot of money, heartache, jail, rehabs and part of my sole for over a decade. I was down and out baby on a permanent sick one shooting heroin, Coke and speed until I was homeless or in jail. then Id clean up and repeat the whole process. every time I did that I was super serious about it too. Fully ready to quit. But kept fucking up. Over and over again. Each time burning, bridges and losing the trust from everyone in my life. You know the story? I'm not unique.. after 12 rehabs , shortest being three months, longest was two years, a HUD funded lifestyle of a rotating door to the verge of death, only to get everything back, then throw it all away again. I like to wait till my life got real good then fuck it up.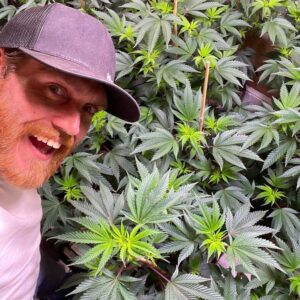 That's how I rolled. I was homeless in the mountains still trying to grow pot lol. My priorities were all fucked up, but I knew bud. So I had that going for me. I obsessed over it since I was 15 years old. I just happened to obsess over drugs better and took a fat detour. Bud was always a constant through all that.. growing, selling it to support my drug habit until I got rolled, then lose my place to grow. And place I was staying at.. once all that went away then it was hustle time, no grow, no bud, and in a fat drug habit still. So that's when pawnshops became my best friend, until they all black balled me.. then I knew I was getting close to the point of jail or some kind of institution. you could feel it coming every time , can't hide from karma.. and I didn't… it finally caught up to me hard.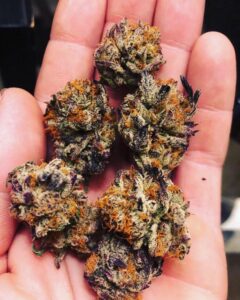 I barely scratched the surface on how fucked shit was. I try not to get into war stories, but some of it is necessary so I can relate with someone else who is going through the same thing. Now I got almost 8 years clean off all that garbage. now I look at my track marks and scars as a reminder and a badge of honor. Thank God I was able to stay alive and stop using finally after a 1000 tries over and over again. With little to no success. It finally clicked after over 10 years of fucking up. was tired of the results so I did something about it. wanting to use drugs never goes away. I'll tell you that… you just learn to deal with it till that feeling goes away. If I fantasize about it in my head I'm fucked I'll be getting spun out and doing weird shit in no time so I learn to shut it down in my head. I say fuck that and then smoke some weed then I forget about it. Some days are harder than others so when I'm upset or emotional, I have to be very guarded with my self so I don't use it as an excuse to go pick up Because I'll rationalize that shit. It's an internal battle with your soul, the difference between right and wrong, that devil and angel shit on your shoulders. Once you tell yourself, that's not an option anymore it's much easier to have control over that devil on your conscious. just punk his ass and smoke weed . If I didn't have cannabis in my life, I would not be in the situation I was in. if I'm not growing bud or trying to make the dankest Kush ever, I'm not whole or happy. that's when things go bad, when you're not happy, it's only a matter time before you give in to your vices. purpose gives motivation and drive, find purpose. Focus on yourself and don't give yourself passes, then you will have eight years before you know it. do what makes you happy , and for me It was growing pot and saving the dankest Kush and exotics on earth, then grow it better than anyone else… this is still my soul focus in life , everything else that comes from it is just icing on the cake . I've been growing pot for 22 years and I don't plan on ever stopping now. I focus on giving back to the newer grower and educating them on my formula and recipe for growing cannabis. It's been awesome turning grows around for people and getting them some of the dankest pot in the world and only took a few months verse the 22 years it took me to get to the same level. Plus it's bud they grew and created themselves. It's very rewarding.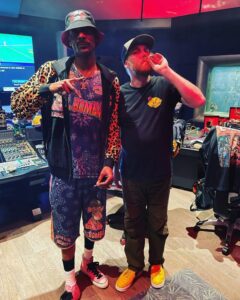 I enjoy giving away all my secrets that took me 20 years to learn and doing it for free for the smaller batch grower , what they learn from me will carry with them for the rest of their life. It's the foundation for all their grows in the future. Giving back what was given to me was and is the biggest part of my recovery as well as my mission in life. it's how I got all my knowledge and access to genetics and networking. It all comes down to giving back and not expecting anything in return. Do it because you love it . then just sit back and enjoy the ride. I just want people to smoke better weed and open their eyes to how bud and Kush used to be. It ultimately shows them how bad bud really has gotten. once they try my work their is no comparison to anything you can buy or get… the majority of cannabis out there is not grown like this. A small batch craft grow with proper care and attention will always smash on large scale grow operations. you just can't do it, it's not gonna happen. So support your local dealer and your local grower, the buds better anyways. the stores don't deserve my bud. I get it directly to the consumer with no middleman, small batch craft , first come first serve and a seasonal product. when it's gone it's gone , wait till the next one. you can't rush top shelf shit, that's the problem with bud now, it's rushed in every aspect: growing, drying processing, and storage. They be fucking all that up hard. Then they're all copying each other like it's dope. Fuck that. step aside and Let Cannamuscle show you how it's done. I am the muscle of cannabis….
"Doritos Kings against the Vegan Queens"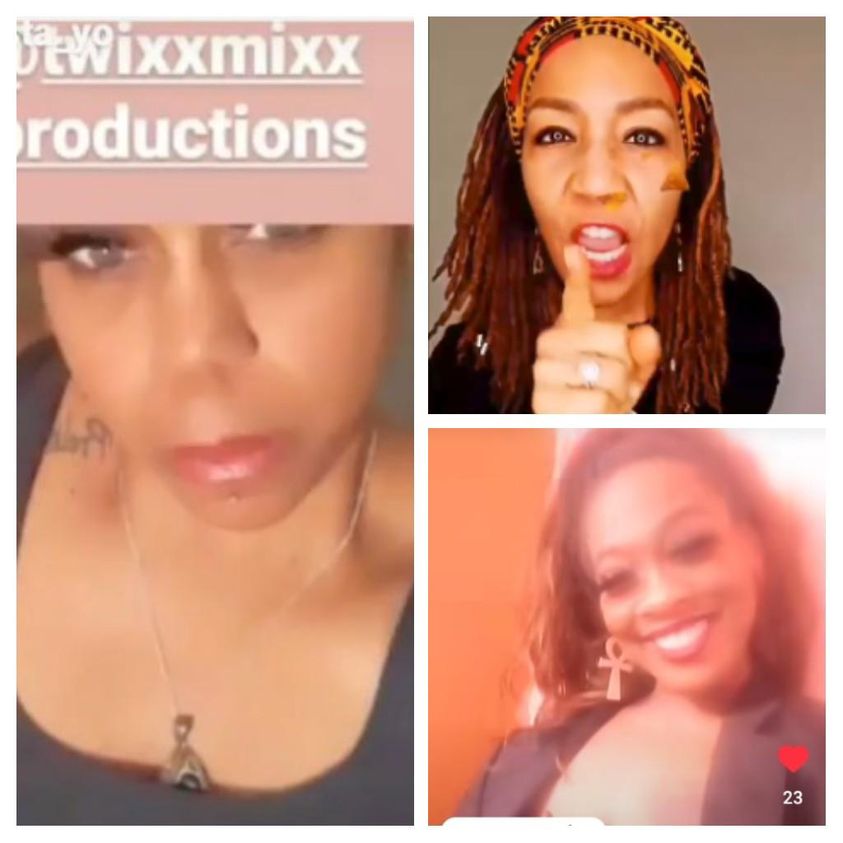 There's never been such a conflict/rivalry than the one between the brothers who are in love with the "Doritos sisters," and the phenomenal women known as
"TWIXXY Twixx
Plant BASED QUEEN Nicole
And The VEGAN QUEEN SHEREE"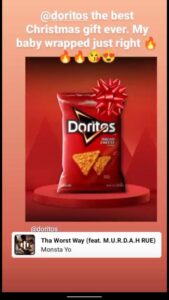 How this rivalry began.. Monsta Yo a legendary recording artist declared his love for Doritos on a national platform. Of course his brothers Jimmy Vigil and M.U.R.D.A.H RUE, would also let the world know their common love with the sisters of Doritos: sweet and spicy, Cool ranch and nacho cheese.
This Love triangle (pun intended) gain social media attention causing other followers to declare their own love for Doritos. But everyone knew that no one could love Doritos more than Monsta Yo.
Having an open relationship he once said: "it's not that difficult having an open relationship with Doritos, as long as you keep it out of the public limelight." But too many people have been finding ways to exploit the love of his life throughout the social media platform. Soon these phenomenal women known as TWIXXY Twixx
Plant BASED QUEEN Nicole
And The VEGAN QUEEN SHEREE…. Would decide to take on a crusade of going against everything Doritos.
There stands for clean eating and clean living vegan style has begun to soar to new heights challenging everything Doritos. With their campaign
"Shame on you Monsta Yo".
Attempting to shame him and everyone for eating none vegan products stating facts like mucus and high cholesterol as reasons to not indulge in the delicious taste of Doritos. They stand firmly on their cause of saving everyone from health concerns.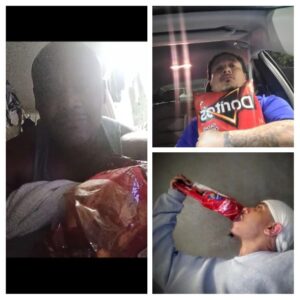 But Monsta Yo, Jimmy Vigil and M.U.R.D.A.H RUE say that plants are for Chipmunks and rabbits and that Doritos is where it's at.. They remind the world how Doritos truly makes them feel. The taste, the feelings, the sensations of overwhelming delight as you reach your state of euphoric pleasure from every bite. How can you not love Doritos even if you are a vegan.
So to those who rage war against Doritos we say to you today come on home, you know you're hungry eat a bag of Doritos so that you may find yourself alongside of us on that fantastic voyage of ecstasy.
For those interested in learning more about good health and good living and Vegan lifestyle contact
Or visit Monsta Yo on IG @
Monsta_yo
Dylan Santana is a triple threat force to be reckoned with a path for success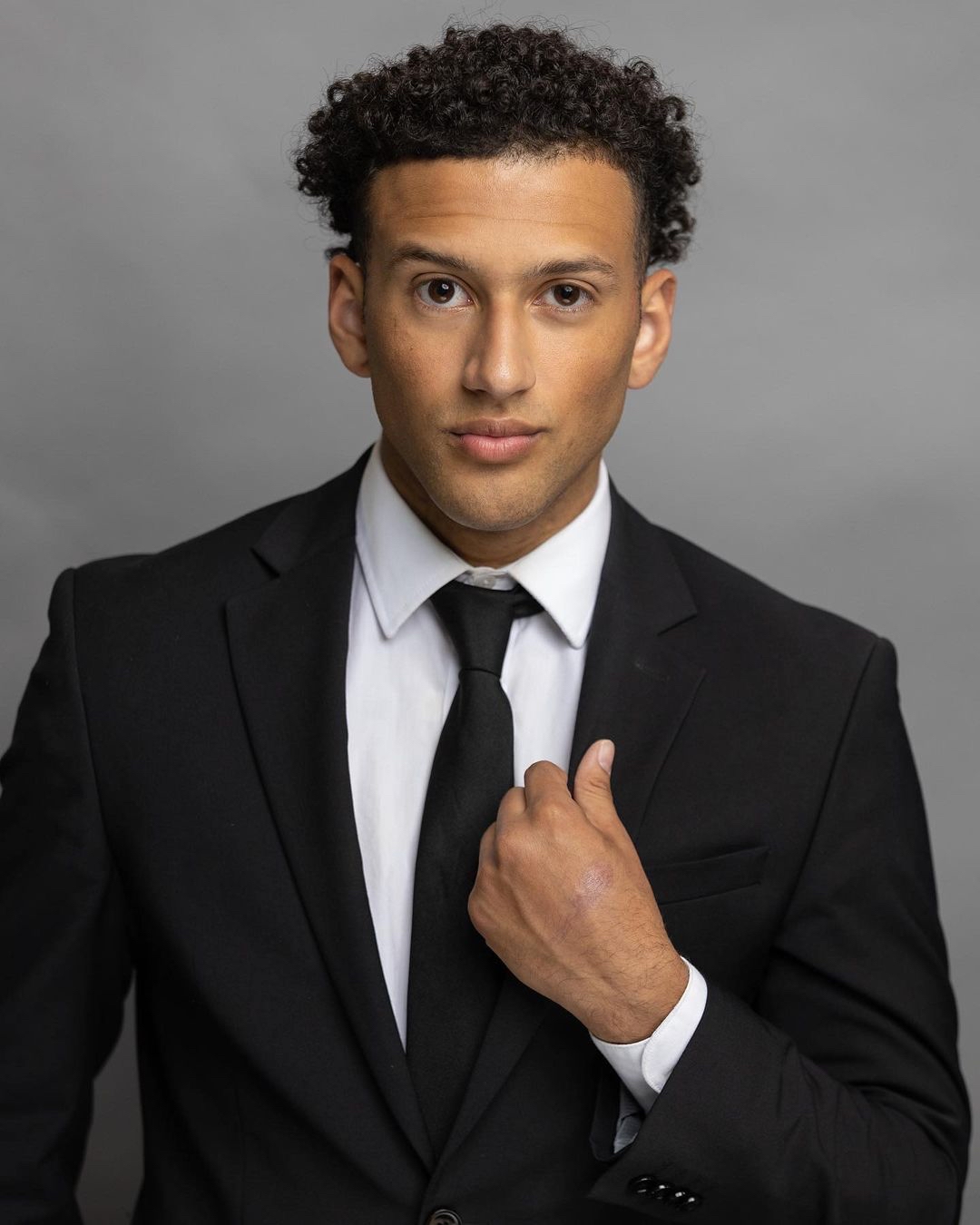 The Latino community is known for their strength, hardworking nature and humility. We caught up with a young entrepreneur and author who is making a difference in his community. Dylan, a serial entrepreneur, is a published book author, a youth motivational speaker and model, all under the age of 25.
"The motivation behind my drive is really God and my family," he said. "Watching them struggle with what they have already been through in life, on top of me seeing myself go through the challenges in life that I face helps me push myself past my limit."
His mother taught him the importance of working hard, having good work ethics and to never give up will take you far in life.
"Knowing that one day all my hard work and suffering will pay off and I can say I became a man not that just only my family could look up to, but whoever is inspired by my story, and what's in Luke 1:37: "For with God nothing shall be impossible''
Dylan Santana was born in Conn., and grew up, N.C.. Over the years, he traveled to a lot of places like Switzerland, Dominican Republic, Puerto Rico . He also spent a lot of time in Queens, N.Y., where other family members lived.
Before getting into modeling, he worked at a variety of jobs. Some jobs were physically challenging and low paying, the work was satisfying and provided him the opportunity to hear amazing stories and get a good perspective on life, God, and the importance of gratitude.
Although he didn't get into modeling and the fashion industry until later in life, his mom told him he would gradually create and develop his own personal style and demeanor over the years, including an interest in hair and clothing styles. She and others suggested he considered modeling.
He applied to be a model at Charlotte Seen Fashion Week, and was chosen by a designer.
Dylan Santana thinks it's important to always be prepared for any type of shoot, which he does by practicing runway walks, observing his poses in the mirror, visualizing scenarios where he asks the right questions, and making sure to speak in a proper and professional and business tone. Knowledge of the business part of the industry helps, as does having a mentorship and support from a pro modeling teacher.
"I really separate myself from other models by just being me, and knowing who God made me to become," he said.
When he's not modeling, Dylan Santana enjoys spending time with his family, and with himself, but always with God.
"I have to get better with resting though and self-care," he said. "I worked and sacrificed so much in life for the goals and dreams I have that I struggle with just resting or even just going to sleep easy. That's one thing I'm trying to get better at: in life you're supposed to work just as much as enjoying every moment of life outside of the grind."
Keep up with Dylan on Instagram @the_great_santana_