5 Fast Facts with Mir Mir, the unsung teenage audio engineer and artist out of the Chicago-land area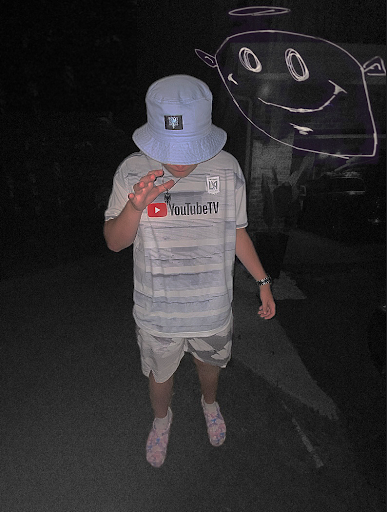 As one of our LEONARD Magazine CO. production members was observing an "Upcoming R&B/Soul Rap " playlist on spotify, he stumbled upon the oddly deep voice of one of the most interesting and underrated artists we've encountered; Mir Mir. Temptingly diving deeper into his discography, we noticed multiple single releases over the past year that all sounded thrillingly disparate from each other, leading us to reach out to Mir Mir for what appears to be his first exclusive artist interview.
His music can't be boxed
We were intrigued when guessing Mir Mir's age, having just recently turned 18. judging by his production we would have been on the fence in terms of assuming his experience level and his dab upon both old and modern style production. His follow up wasn't a shock.
Mir Mir came across a random set of songs on youtube that felt like an eye opener to him. These songs, made by other young artists, are identified as Hyperpop. Hyperpop is by far one of the most unique genres in the music industry. Many don't knowingly come across it. It's influence is driven from a wide range of sources that often contain glitch effects, heavy basses, high voices, and PC music inspiration. This spectrum-lacking genre felt fitting for Mir Mir because it caused him to try new things and download soundcloud and instagram, where he got to meet and build a bond with some of the artists he claimed to have listened to for years prior. He began receiving follow backs and even features from artists he used to only listen to.
"I never knew how making weird sounds into the mic or slapping the desk could turn into an 808 or even a fire adlib."
Public platform release was limited to Mir Mir. When asking how many songs he's made so far, he couldn't get an estimate at the top of his head. It was unfortunate to hear how often he trashed his finished work. He explained that he would often make tracks only to end up throwing them away out of embarrassment. Considering the rate Mir Mir is moving at, we're certain that these tracks would have been like a memorabilia recollection compared to his current production.
Blew up in private
Over quarantine Mir Mir helped produce a song that he's kept unsaid. His friend at the time had created a song with him and multiple people (which unironically was hyperpop), and it became popular months later. The sound on tiktok has over a hundred thousand videos uploaded to it, primarily for it's distinctive glitch effects and lyrics.
"I felt like I had a secret inside me that no one would believe if I said it out loud. How do you explain to a person that the song that's potentially stuck in their head was something I took part in making? I mean, we practically started off as jokes and memes at our school and being called soundcloud rappers. Next thing you know everyone was plagued by the sound of 'Pressure'. Not even knowing who Novagang was. Not even knowing who we were."
Inspirations and Influences
Mir Mir, known by his family and peers as Emir, claims that like most artists he has become addicted to music at a young age. He used to download free apps on his Ipad where he was able to listen to every song he wanted while watching the music video or lyrics on youtube. His concept on genres was broad even as a child, listening to whatever he'd find on Vevo, hear on the radio, or even any song he heard his mom play while cleaning. Mir Mir says that whatever he listened to always had phases. "I'd casually go from listening to music about tractors and love to hardcore songs about like 4th degree manslaughter. I literally would innocently shift from Keith Urban to NWA." Mir Mir states that these were some of his favorite artists growing up, along with 2000's mainstream artists like Pitbull, Enrique Iglesias, and even Albanian artists like Noizy, who he was exposed to by his cousins back home. His sightless absorption of genre wasn't a surprise to us, as these different sounds are likely what shapes him to create his own style of music.
Describing his discography as his own style of music isn't even an exaggerated description. Mir Mir literally implements sounds that would feel exotingly out-of-pocket to your average listener. Like the next guy is one of the songs by Mir Mir that our executive writer came across, whom described it as a 3 minute shift from a high-reverb Emo/EDM style to a deep voiced vocal, soulful, Kanye West type beat.
Social media prescence
Interestingly enough, music isn't what Mir Mir thrives mainly off. Tiktok has been a partial outlet for him during the Covid-19 pandemic. He states that his friend practically forced him to install Tiktok and as he was scrolling through he came across a funny Albanian video. This opened a path for him as he was urging to take part in it and upload his own sense of humor themed through his culture.
"I almost never met people from my country [Albania] at my school. I didn't think there were that many of us, so I really looked up to these little creators across the world who shared this line of blood in common with me."
He explains that his very first upload got 50,000 views and the next one got a whopping 300,000. Within less than a week he hit one thousand followers. He states that having been only 15 at the time, his parents did not want him to pave that aspect of life through social media so he took a long break from uploading content. Although, he states that he privately made an account that had over 400,000 followers, and eventually got banned with supposedly no evident reason. Fortunately, he felt motivated to start fresh and continued uploading on his current Tiktok account, emirnoballer, which he created months ago and already reached 3 videos with over 1 million views.
Mir Mir does not often collide Tiktok with his music, for the reason being an interesting term he uses; "pity streams".
"I don't want people listening to my music because I made it. I want it to be something I emerge from because people actually like it from a music standpoint. On God I never want to be one of those guys that begs people to listen to their songs. I'm just still trying to find a way I can blend my tiktok with my music in a way that doesn't make it seem like a phase or me trying to act ambitious. I don't wanna be classified as a musician or a tiktoker, I just want to make whatever comes to my mind cuz I know I'm fortunate enough to be able to do that."
Polyglot
At the end of the interview, we topped it off with our classic and often most surprising question.
"Give us a fun fact about you. Outside of music… something people wouldn't really guess."
A polyglot is a person that can speak 4 or more languages, and Mir Mir seems to top that off. He claims that his mother did not allow him or his siblings to use electronics on weekdays up until his Freshman year of high school in order to focus on education. He'd use his school device to often watch youtube or use garageband, the digital audio workstation he started with. He had an interest in cultures and languages, being born first learning Albanian and English, then eventually taking Spanish at school. He learned some Arabic from his prayers and felt inspired to pick up German through his peers and online. Musically, he even has 2 featured songs in Albanian and Spanish.
What's next for Mir Mir?
Having dived deeper into his character, we project Mir Mir to continue growing and producing. We would be saddened to hear Mir Mir privately denounce credit of himself by not promoting his talent to the max capacity. His blend of Soul and Bubblegum Bass provides a unique, jumpy style of music that is too extraordinary to be held quietly. Mir Mir is definitely a respective artist and someone listeners should adapt into consideration for a new taste in music production as he continues to release.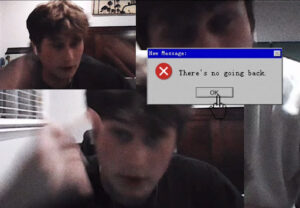 "BdotMegatron, Ceo of Megatron Muzik Group LLC, Tranforms Careers"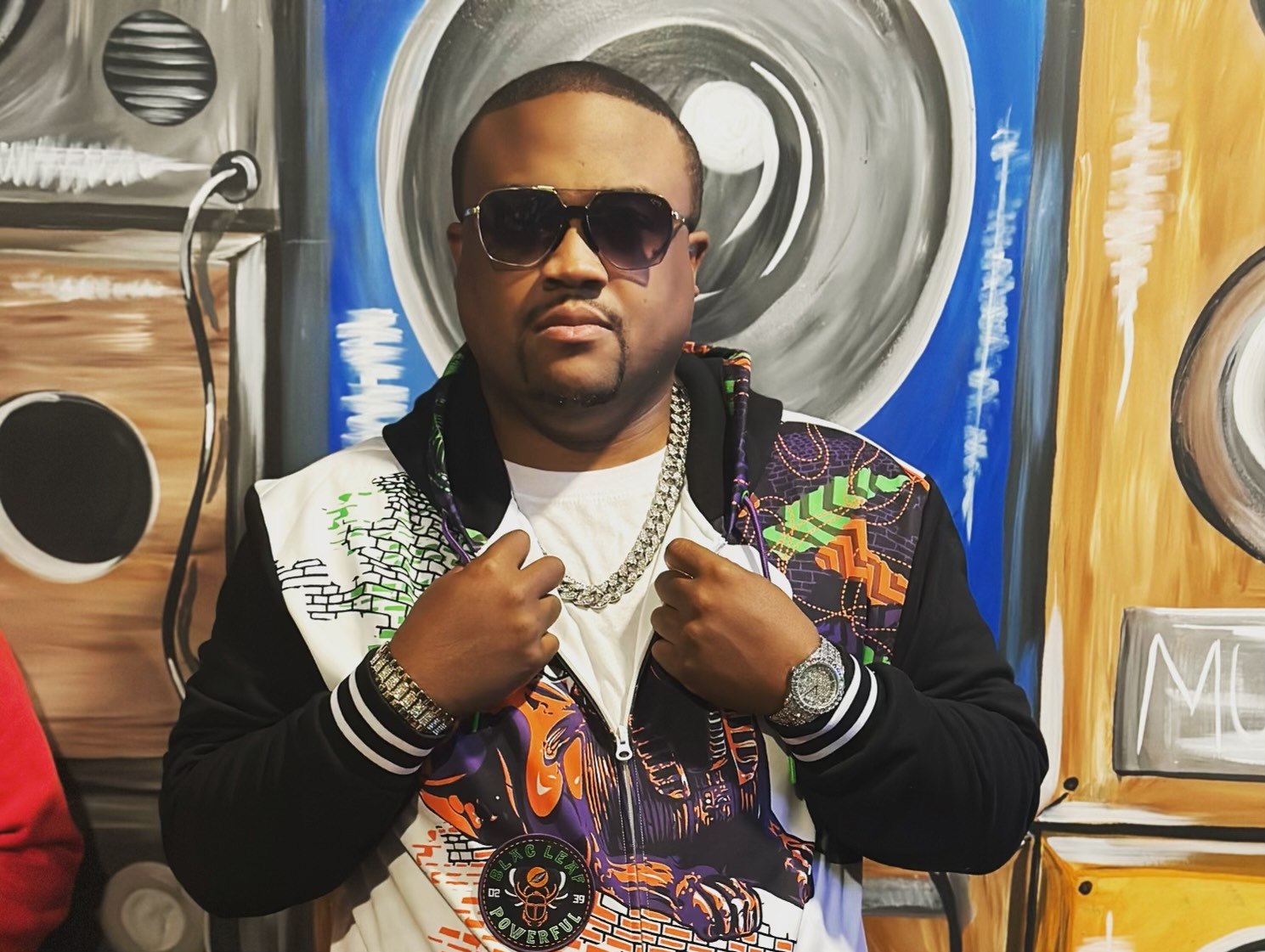 Interviewer: Tell Me about yourself ?
BdotMegatron, Ceo of Megatron Muzik Group LLC
Interviewer: How did you get into the industry ?
My grandfather was a jazz artist and went through a lot Challenges that a lot artists have not knowing the business. He was signed to Veejay Records had problems getting royalties due to bad management.
My brother Managed Rock bands and a cpl
Hop hop artists and played the guitar, seeing the music world from their perspective inspired me to want to bring my love for the industry and knowledge together to help other artists through their music careers.
Interviewer: Do you play any instruments?
Yes I play the piano and the drums.
"Playing instruments gives me an ear for good music".
Interviewer: Who are some of the Biggest talents you've worked with?
Drake, Chris Brown Tory Lanez, T-Pain, Nicki Minaj and many others…
Interviewer: What's your favorite genre of music?
I grew up playing Jazz and classical , so first jazz then Hip Hop and lastly RnB.
Interviewer: Who are your top artists in these genres?
Hip hop : Jay-Z
Jazz: Ray Charles
Classical: Beethoven
Interviewer: How long have been in the industry?
18 years
Interviewer: How many Artists do you currently manage :
5
Interviewer: Tell me abt the artist you manage?
Ana Baby out of Bronx, Ny who was once signed to French Montana and coke boyz
Ed Wavy who is out of VA, he does so many things great. He is a singer/songwriter/emcee. He also engineers all of his own music.
Mzs Quanny who is from Philadelphia PA who also has Jamaican roots. She does dancehall/Pop/R&b
Kia Monger is from Saint Louis Mo. This artist also won R&B artist of the Year in 2022
Royal Shai- Newly Signed artist from Virginia Beach, Va. Also a singer/songwriter/comedian/actor.
Interviewer: What's your Advice to independent artists wanting a manager?When is the right time for a manager?
If you already have movement and sometimes if an artist is gifted and talented but need more development. One thing that every artist need is some type of product to move and sell. I.e. music, merch, beats , services etc. They should have songs at least recorded and have something the Manager can market.
Interviewer: Has the industry changed over the 18 years.? Post Covid?
Yes main stream has had to adapt to the same things as independent. The playing field evened out more. Also went from physical era to digital era?
Interviewer: Is RnB dead?
I feel male vocalists in RnB have fell off. I think they are referring to the msg of love being removed and replacing it with streets and drugs etc. Which is ok. They need to bring back the baby making music?
Interviewer: Is it best to stay independent or get signed to a major deal?
If an artist can, get signed first get the money and brand Behind you, then go independent to Hv more creative control, publishing, royalties.
Interviewer: You've been in this industry a long time? Do you ever see yourself leaving the industry?
Music is my passion. I could never see myself leaving. Maybe branching off more to the executive producer side. This is my favorite part of management.
Interviewer: What's your least favorite thing abt working in the entertainment industry As it stands today as opposed to 18 years ago ?
I feel now everyone cares more about the smoking mirrors and gimmicks than the real talent. Also, giving 150% at times and Creating that career/platform for the artists and they don't take it as seriously or they try to back door you and do it on their own.
Interviewer: If you could work with any artists dead or alive who ?
Jay-Z – hip hop
Ray Charles, most definitely as his writing ability and genius was unmatched!
RnB – Usher
Pop- Jessie J
Interviewer: What some recent achievements or highs from Megatron Muzik lately ?
Artist Mzs. Quanny did over 300,000 with her ep Titled "Don't mean to Brag", it also debuted at #5 on iTunes on the reggae charts
Interviewer: What was one of your worst times you've experienced that taught you the biggest lesson?
When I first started in the industry I had limited resources, experiences. At the beginning you had to build artists trusts without a long resume of proven success. I didn't let that deter me. I Attended Full Sail university, same as the Genius Kanye West and obtained my B.A. Degree in Music Business and B.A. in Entertainment business. Continues to build relationships in the industry which helped me to grow and the rest is history.
Interviewer: What's make you a great manager? An asset to an artist?
I'm a hybrid, I walk the artist from start to finish through the whole process to success in this industry.
Interviewer: What is the latest Record you are Responsible for as an executive?
Mzs Quanny has a record coming on on March 31st Titled "Last Forever" produced by Khris Tate and executively produced by myself BDot. Megatron Muzik Group also just dropped Kia Monger debut album Titled "Mood Swings" That Just dropped on March 5th on all platforms.
Interviewer: Are you a team player?
Absolutely, I work with diverse groups of partners such as QueenAEntertainment, Stackin up Ent, Empire, Sony Orchard and a few others.
Interviewer: Are you a people person?
Believe it or not I am more introverted. In business it may not seem that way but personally I prefer a small circle of people.
Interviewer: Where the future for Megatron Muzik headed?
"Continuing to Bring timeless music thats current and Can be cherished years from now". ~ Brandon "B.Dot" Carter , CEO Megatron Muzik LLC
Link:
https://linktr.ee/megatronmuzikllc?fbclid=PAAabi3-GwcU6p_nZwTqAHyr7NNrTu8vt1NoY9d05oGGd_j5f-FOntsyLdEk4
IG- @megatronmuzikllc
IG- @bdotmegatron
Kid Jazz New EP "Here Goes Nothing"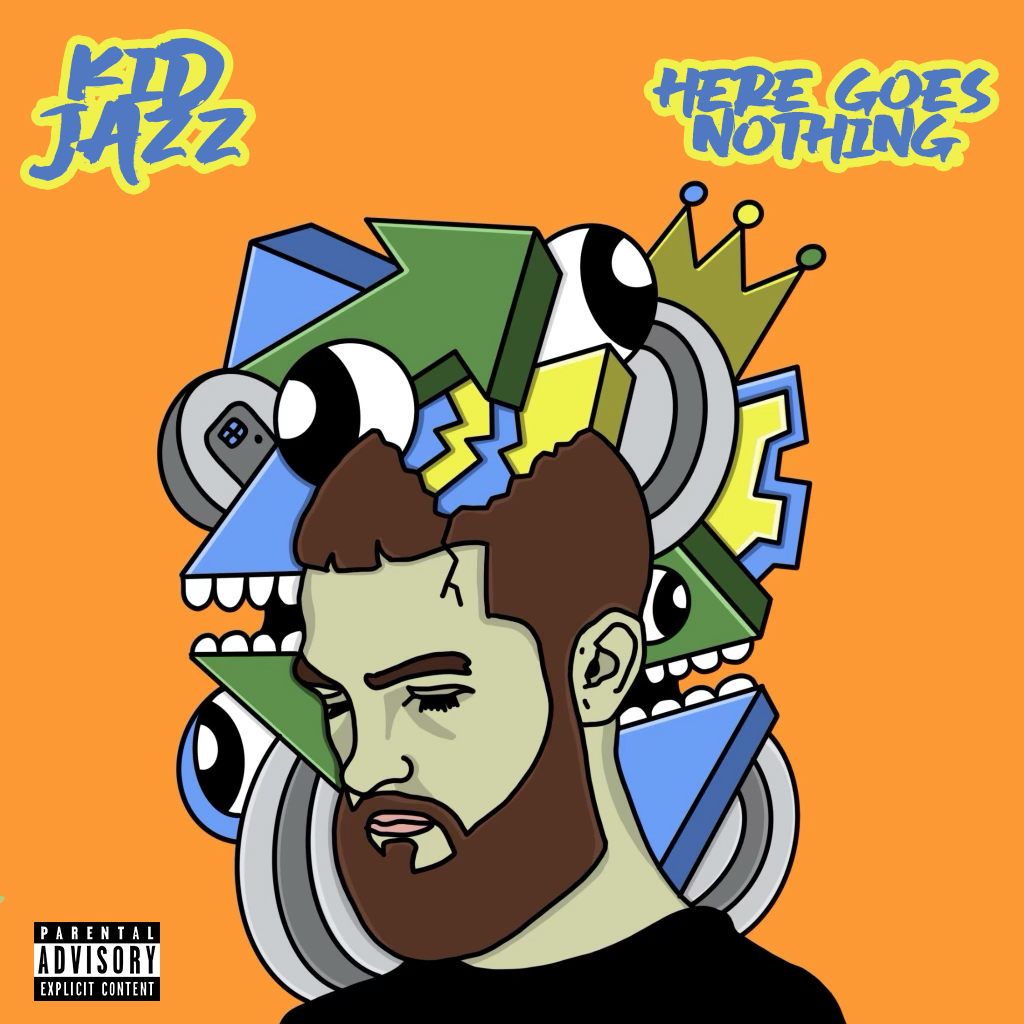 Kid Jazz is a talented singer-songwriter from Philadelphia who has been making waves in the music industry with his unique blend of R&B, soul, and pop with his new EP Here Goes Nothing. He was born and raised in the city and has been passionate about music since a very young age. Kidjazz began singing in his church choir and went on to perform at various local events and venues throughout his childhood and teenage years.
As he grew older, Kid jazz honored his skills and developed his own sound, which he describes as "soulful and introspective." He draws inspiration from a wide range of musical genres, including jazz, hip-hop, and neo-soul, and cites artists like Lauryn Hill, Erykah Badu, and Janelle Monáe as his biggest influences.
Kid jazz's music is characterized by his powerful vocals, thoughtful lyrics, and catchy melodies. He has released several singles and EPs over the past few years, which have received critical acclaim and amassed thousands of streams on platforms like Spotify and Apple Music.
In addition to his solo work, Kid jazz has collaborated with other artists and producers in the industry, and has also performed at various festivals and events, including the Essence Festival and the Philadelphia Music Festival.
Kid jazz is a rising star in the music industry, and his talent and dedication to his craft have earned him a loyal fan base and recognition from industry professionals. With his powerful voice, heartfelt lyrics, and dynamic stage presence, He is poised to become one of the most exciting and influential artists of his generation.
Artwork by Bobby Hunter @huntergeneous
Engineered and Mixed by SmokeOneMore & Chef Boyardi
(http://instagram.com/thekidjazz)
https://youtube.com/@KidJazz215 (https://youtube.com/@KidJazz215)
https://music.apple.com/us/artist/kid-jazz/1122691920 (https://music.apple.com/us/artist/kid-jazz/1122691920)
Miriah Stacy – Presents "Reality of Women In the Industry"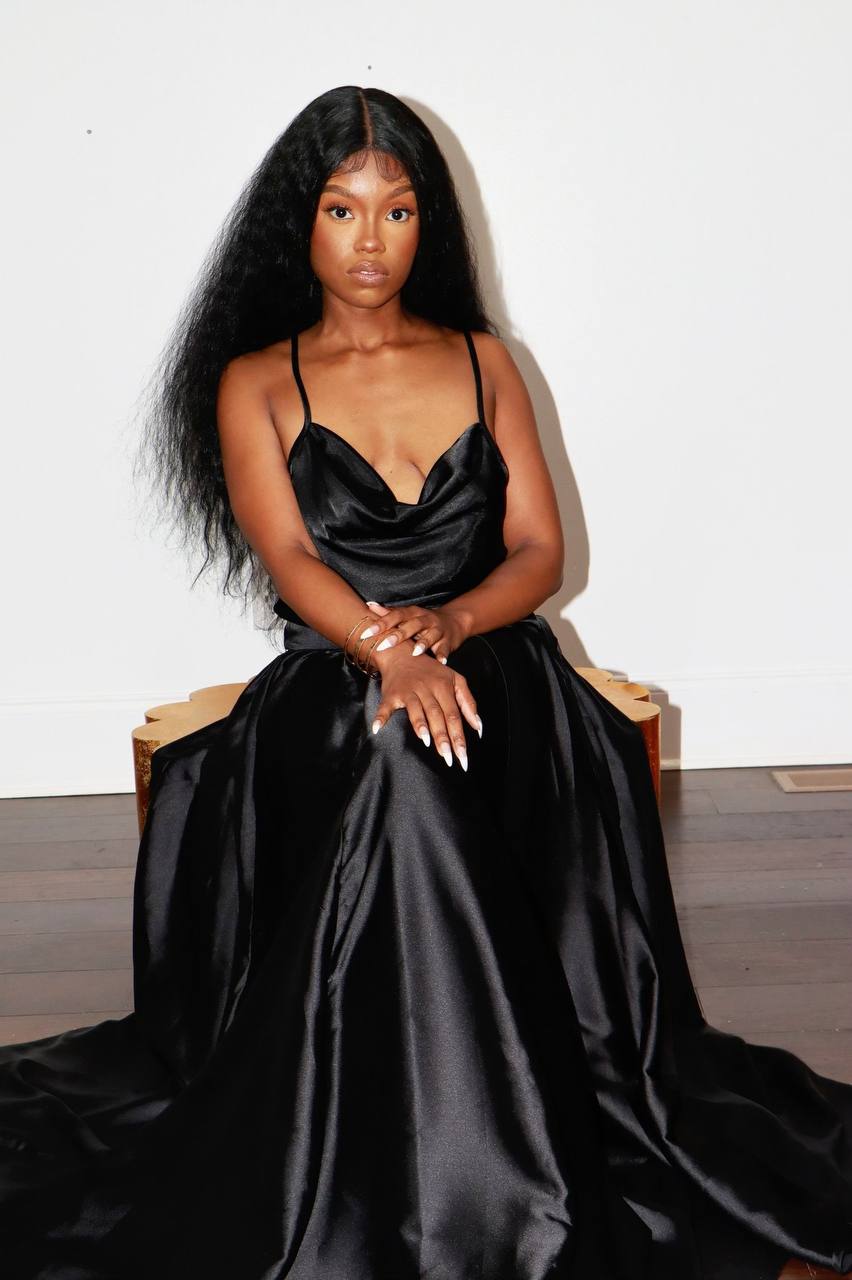 Women empowerment is the root of togetherness, targeting the harmony that women have the power to present.
Miriah Stacy is a young black woman who has entered a phase of using her ability to bring powerful women together to flourish. As she achieves, Miriah is the executive producer of a new Atlanta reality based tv show called "Reality of Women In the Industry". The show is a positive movement, bringing veteran and upcoming industry women together in a mutual place as they experience unity. While the women share some diversities and challenges, the positive connections is the ultimate goal. Miriah wrote the manuscript for the show "Reality of Women in the Industry" while she was homeless and pregnant. Her determination truly shows why she can become one of Atlanta's future top producers and content creators. Miriah's new show is buzzing way before its actual release and is collecting enormous attention. The game changer themed show has even reached attention from the billboards.
Miriah started her production company in 2019, MOSTPRODUCTION LLC is a collective entity of creation. Shortly after covid, Miriah wrapped her first film, which explored changes in her business mindset to reboot. We all know in a marathon, it's ok to breathe and take breaks, as Miriah did. Your marathon ending results is what really matters, your finish determines your win.
Using her troubles as motivation, Miriah continues to thrive as she develops in her career and gives herself and others an opportunity. Even with a convoluted past, she has been able to overcome homelessness, suicidal thoughts, and self-doubt. Miriah Stacy's strength and stamina gave her the passion to keep going and lead in her rising career. Going from homelessness to billboards, I can say Miriah is on the right path to a fulfilled career.