Fighter. Trainer. Business-owner. Zachary Mathiew known as FlashMMA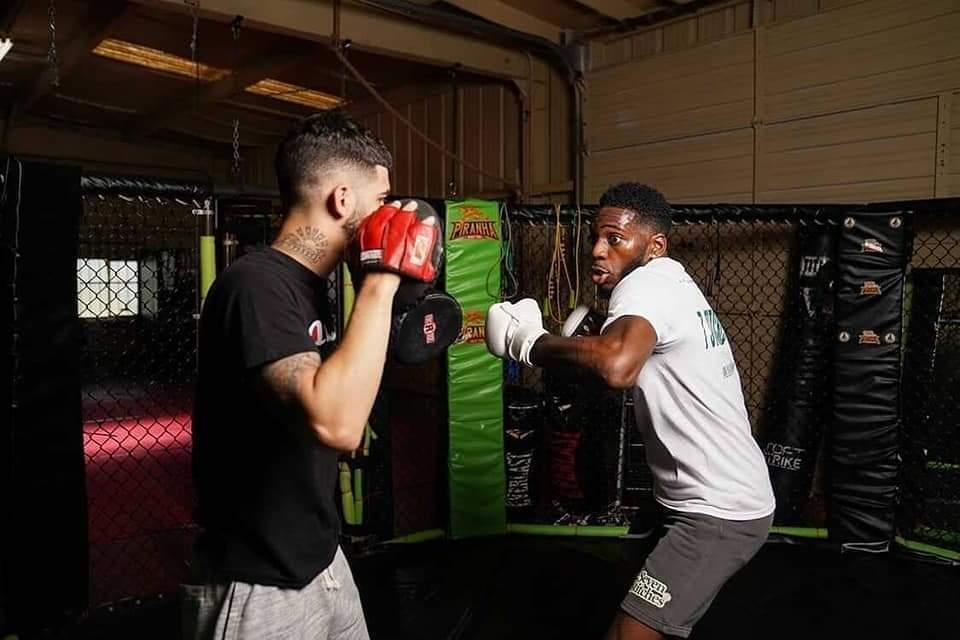 Fighter. Trainer. Business-owner. Zachary Mathiew is all these things and is no stranger to overcoming obstacles and opponents. For many years, Zachary juggled his professional fighting career, a full-time job, and training other fighters. In the arena, he earned himself the nickname "Flash" for how quickly he ended fights. As 2020 dawned, Zachary brought the idea of starting his own gym up to his trainer. His trainer offered his full support and encouraged him to take a leap of faith. With that, Flash MMA was born.
Flash MMA distinguished itself from its competitors right out of the gate.
"Everyone goes to MMA gyms based on classes," Zachary said. "So, one-on-one training is a little unusual."
Zachary's vision was to create a gym focused on one-on-one training, something he was already doing through his previous MMA gym membership, rather than classes. This turned out to be a wise decision as COVID-19 began to rise just as he launched his endeavor. As unusual as it was, Zachary was already ahead of the pack. Where most gyms held group classes and had to shut down to figure out their next moves, Zachary found his one-on-one clientele continue to grow month over month. Through his unique approach, Zachary encountered and overcame his first business opponent – COVID-19.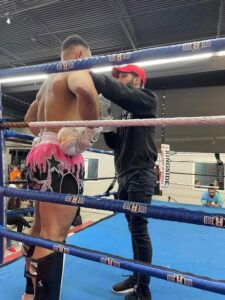 Fighting Is A Passion
Owning a gym was not something Zachary thought about when he was younger. He started out like most children, interested in any and every sport. Then at 13, MMA fighting caught his attention, and he was hooked. He became the kid who trained hard in the gym, and that dedication transformed into an interest in training others. As he grew older and worked his 9 to 5 job, the desire to train remained strong.
"When I worked, I wanted to be training," he said.
It was a passion that could not be dimmed. Now, as the owner of Flash MMA, that passion burns just as brightly and fuels most of his waking hours. What kind of stamina does it take to run Flash MMA?
"My routine does vary a little," Zach shares, "but usually I'm up at five in the morning to begin training others. At two o'clock, I'll usually train myself, then go back to training others at four o'clock and, I don't stop until around 11 at night."
When asked why training is his thing now, Zachary feels: "Fighting is my passion; training is my purpose."
His stamina and passion are what he imparts to his clientele, no matter their fighting background.
"We don't just train fighters; we train everyday people. You don't have to be a fighter to train. I take people to the next level."
"There were times when I did not know it would work but knew in the back of my mind it was what I needed to do."
Though he is currently a full-time staff of one, Zachary has two part-time trainers and hopes to bring them on board full-time soon. Zachary has the support of the tight-knit fighting community, and though his enterprise is still in its infancy, Flash MMA shows no signs of slowing.
"My next move will be to get a bigger building." Zachary shared.
Since Flash MMA has now outgrown its current space, it seems only a matter of time before it picks up momentum and knocks this next challenge out.
Trading Alphas are Building Alpha Traders Worldwide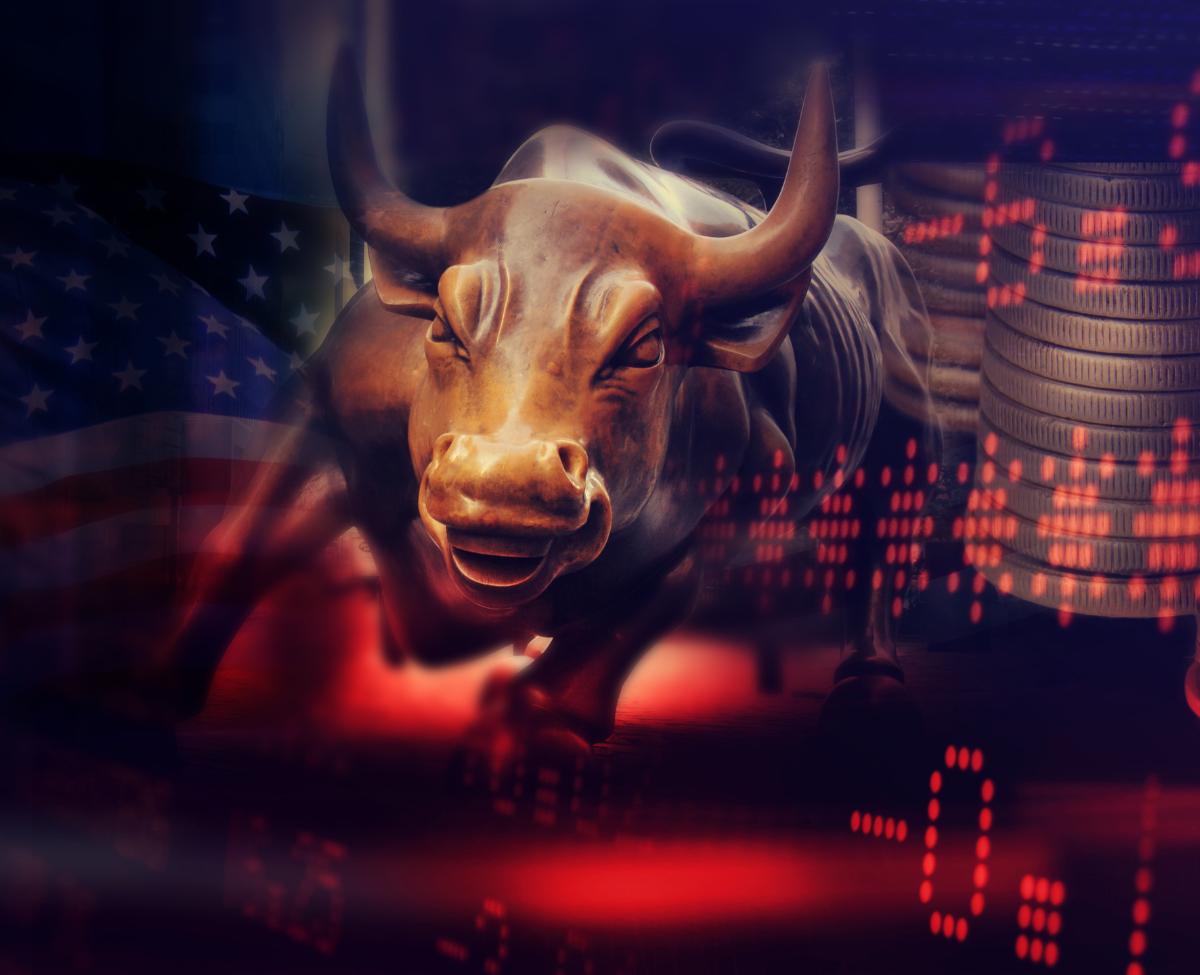 Stability of finances. It is the common goal that every country, company, and individual strives for.
All people benefit from stability. Feeling comfortable and at peace is key to living a beautiful life. Businesses and individuals are supposedly able to solve all problems through financial stability. To reach this stage, a variety of approaches are taken. Many people who get into the best academic institutions rely on academics to establish financial stability. It is not uncommon for young people to start their own businesses. Those who seek shortcuts are also out there.
Even with an excellent degree and a quality education, financial security is not guaranteed. The crippling student loan debt only makes matters worse. They must be repaid by someone. The next step is to start a business. Businesses can provide amazing monetary benefits once they are established. Success isn't guaranteed, and getting there takes time. Taking shortcuts is what the shortcutters do. It is true that they achieve successful outcomes, but what they achieve is not sustainable. This is a temporary situation.
There is a need to change mindsets since these common approaches are not efficient or guarantee results. Financial literacy is more important than financial stability; people need to set the right goals. To build a successful and financially stable future, this is one of the most important elements. One's financial state improves the more they know about the finance landscape.
To achieve financial stability, investing is a smart move. Without the right knowledge, it is nearly impossible to navigate its complex terrain. Adham Bader's Trading Alphas can help in this situation. This platform provides aspiring traders with the tools and knowledge to move around stock market trading successfully, showcasing many different strategies and options. Trading Alphas was founded by Adham Bader, who was unable to find such resources on the internet when he began trading stocks. He began training on his first paper when he was 15 years old. He was preparing himself for the real world when kids his age were doing Algebra.
When he began stock market trading, he was utterly disappointed to find no 'reliable' resources on the internet. Where there is a solution for everything on the internet, there were no such resources for aspiring stock market trading. Adding to the challenges were the rising cases of fraud and fake platforms. Many people lost their money because of these frauds. Adham wished to save other aspiring traders from being trapped in such a situation. This was when he founded Trading Alphas.
By establishing a community of like-minded people committed to financial literacy, the platform aims to build a network of like-minded individuals. It is essential for them to have thorough knowledge, experience, and understanding of how the stock market works before they enter this field. Expert traders offer live trading, one-on-one coaching, and a community that assists them every step of the way through the platform's masterclass courses, coaching, and live trading.
Given how fake platforms and fraudulent individuals have conned people in the past, it has become a challenge for aspiring traders to trust any platform. Members can connect with experts the moment they sign up, so they are never left behind.
Trading Alphas has been serving the community of stock market traders for quite some time now, which has helped them acquire an elite status as the 'educators of the stock market.' They have also been featured in the media for the effort they are putting in to help increase people's financial literacy. There is a lot that comes into financial literacy, but as Adham is an expert in stock market trading, they are contributing to people's financial knowledge in a way they know best!
Successful Investor and Avid Educator, The Story of Simon Lerner
Learning how to trade stocks effectively is a hard task. For Simon Lerner, it took about 18 months to get to a consistent point where his winnings were larger than his losings. Now, he has made multiple seven figures by trading on the stock market. However, before all his success, he was on the path to becoming an engineer. While attending college, he found his engineering classes to be less than interesting. So, he switched his major to Business.
In the side, he was listening to business podcasts, learning how to trade in the stock market, and experimenting with various side hustles. He soon realized that he was learning more on his own and from the podcasts that he was listening to, than from his college classes.
After having a conversation with his economics professor, he decided to drop out of college. The conversation was about stocks. Simon had asked his professor for investing advice only to find that his professor doesn't invest in stocks because his wife thinks it is a form of gambling. Simon realized that he was learning from someone without experience in the stock market, who has never started a business before, and who only makes $50,000 a year.
So, he dropped out of college, but he still decided to pursue an education—the unconventional way. He spent his money on tutors, books, events, seminars, and anything else that he found to be helpful. As he learned more and more, he applied what he learned to the stock market. Unfortunately, he lost around $15,000 in the stock market. But, as any entrepreneur knows, failure is a necessary step to success. After about 18 months of work, Simon had gotten to the point where his investing and trading began to be profitable.
He soon made over 7 figures in the stock market and decided to start a business—NetCon—to teach others how to do the same. NetCon brings in world-class speakers to share their business expertise at in-person events. NetCon also runs an online trading community where they provide educational resources for those aspiring to learn how to trade the stock market.
Unlike other trading communities, Simon realized the many problems in just having people copy the trades of another. So, instead, NetCon follows the old adage: "Give a man a fish, and you feed him for a day. Teach a man to fish, and you feed him for a lifetime." In other words, NetCon teaches its trading community how to trade, not what to trade. As a result, users gain valuable skills that can help them become financially independent.
Over the next few years, Simon hopes to continue educating others on the topics of stocks, real estate, and everything surrounding financial literacy. The end goal being to "help people reduce their learning curve." One of the more important points we can learn from Simon Lerner's journey is that it is important to only take advice from people who already have, or have already achieved what you desire to accomplish.
Simon explains: "If you went to the gym, would you take advice from a person who is 300lb overweight on how to get a six-pack? No. In theory, the person may know what needs to be done to obtain a six-pack, but he has never had one. He is not a practitioner and therefore I would not take advice from him. The same applies to other areas of life—business, relationships, etc."
Suzzie Monroe the Queen of Color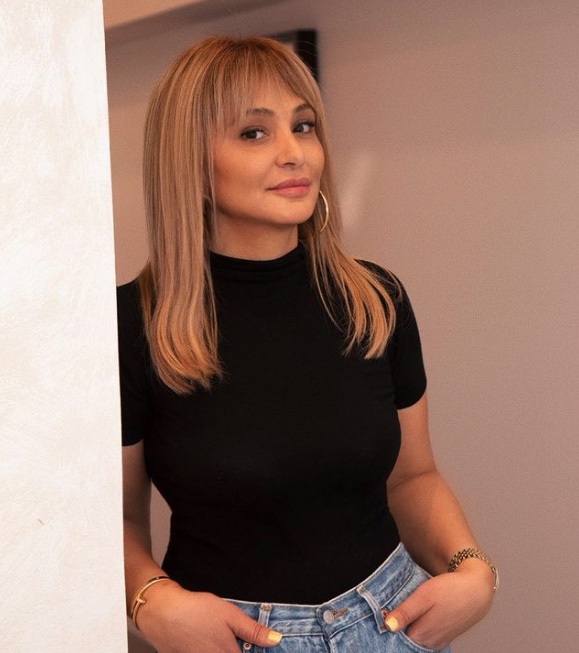 There is no doubt that being exceptional is a trait that many people aspire to. There is no denying the fact that in this day and age of fashion, digital media and constant content being pushed into the eyes of the world, looking your best is very important. Whether it is in the business community, where people push forward that extra percentage when it comes to their wardrobe, attire, and hair, that extra percentage can be the difference between setting trends or being the target of a joke. You could say, Suzzie Monroe is a specialist when it comes to the hair department. Her clients, whether Hollywood celebrities or high-end clients traveling to a key business meeting, will look their best with the Queen of Color.
A globally recognized colorist and the founder of Luxbae, Suzzie is not only an empowered woman herself, but is also making sure that all other women gain the confidence they need to thrive in today's world as well. As a first-generation immigrant from Armenia, Suzzie was born in an Armenian family. She was raised with much love and admiration and was encouraged to always strive for what she wanted. Having worked with people to improve their appearance and style from an early age, Suzzie found that she enjoyed the process. Since then, she has built an empire based on her eye for style.
A lifelong dream of Suzzie's is Luxbae, a beauty salon. Having two main locations today – Glendale and West Hollywood – Luxbae has become a favorite place for ladies to get gorgeous hair makeovers and relax. Suzzie knows that she plays an important role in this world as a colorist and beautician. In the fashion and beauty world, her success has contributed to a stronger female standing. Aside from that, she ensures that strong women who are about to conquer the world receive the proper care and a 'look' as they wear their crowns of success.
Even as a little girl, she was all about beauty and fashion. As she grew up, it turned into an obsession. And as successful people say, 'obsession is the key to success.' While the girls her age spent time studying and learning life skills, she spent time understanding the trends in the fashion and beauty industry. She knew this was what she wanted. To pursue her dream and turn her obsession into a career, she moved to the United States to pursue her goals.
Suzzie joined Vidal Sassoon Academy to gain the necessary skills for success in the fashion industry. She discovered a hidden talent while studying at the academy. The ability to create shades with her eyes was one of Suzzie's strongest traits. Her talent was channeled into the hair color market after she refined her skills. Suzzie proved herself to be an unbeatable entity, and her work was praised, praised, and recognized. As a result of her hard work, expertise, and excellence, she became a member of prized hair styling teams at New York Fashion Week. Having made her mark in the fashion and film industries, Suzzie became one of the nation's most sought-after colorists. Since her custom color and toner formulas are not available in a catalog, her work has gained such fame. Beautiful and unique, they are a sight to behold.
Women are capable of helping each other be their best selves, and Suzzie is a person who believes this wholeheartedly. Suzzie Monroe sets an example of what a 'modern woman' should be while providing a place where women can express themselves. As a woman, Suzzie Monroe makes it easier for her clients to improve their standing in the world, while looking camera-ready and inspiring them to take charge of their dreams, while rocking the best color in the business that is sure to turn heads.