Fighter. Trainer. Business-owner. Zachary Mathiew known as FlashMMA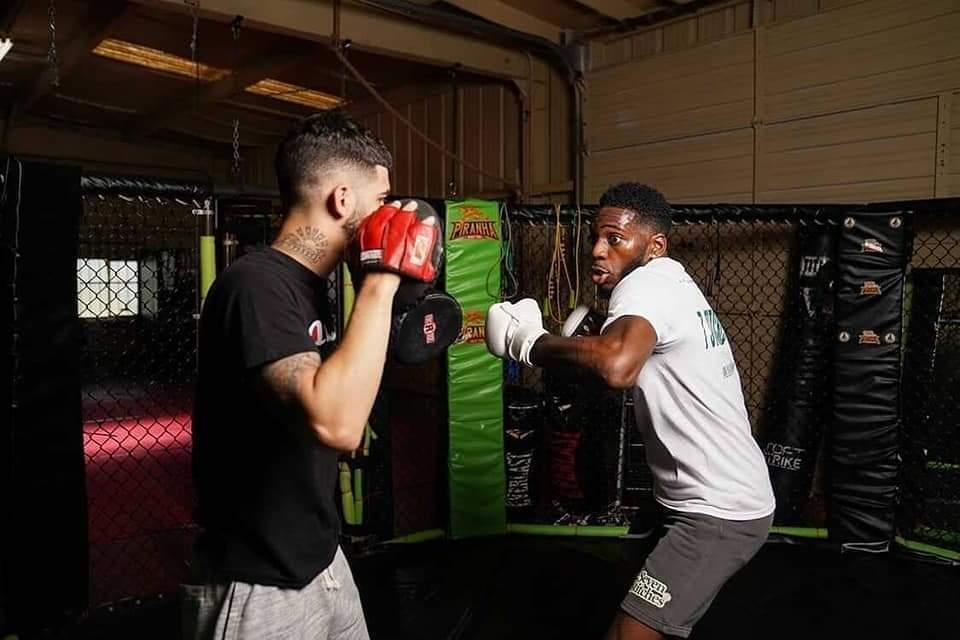 Fighter. Trainer. Business-owner. Zachary Mathiew is all these things and is no stranger to overcoming obstacles and opponents. For many years, Zachary juggled his professional fighting career, a full-time job, and training other fighters. In the arena, he earned himself the nickname "Flash" for how quickly he ended fights. As 2020 dawned, Zachary brought the idea of starting his own gym up to his trainer. His trainer offered his full support and encouraged him to take a leap of faith. With that, Flash MMA was born.
Flash MMA distinguished itself from its competitors right out of the gate.
"Everyone goes to MMA gyms based on classes," Zachary said. "So, one-on-one training is a little unusual."
Zachary's vision was to create a gym focused on one-on-one training, something he was already doing through his previous MMA gym membership, rather than classes. This turned out to be a wise decision as COVID-19 began to rise just as he launched his endeavor. As unusual as it was, Zachary was already ahead of the pack. Where most gyms held group classes and had to shut down to figure out their next moves, Zachary found his one-on-one clientele continue to grow month over month. Through his unique approach, Zachary encountered and overcame his first business opponent – COVID-19.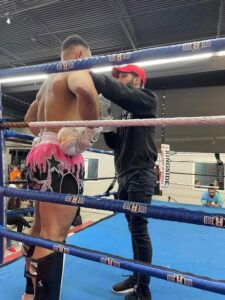 Fighting Is A Passion
Owning a gym was not something Zachary thought about when he was younger. He started out like most children, interested in any and every sport. Then at 13, MMA fighting caught his attention, and he was hooked. He became the kid who trained hard in the gym, and that dedication transformed into an interest in training others. As he grew older and worked his 9 to 5 job, the desire to train remained strong.
"When I worked, I wanted to be training," he said.
It was a passion that could not be dimmed. Now, as the owner of Flash MMA, that passion burns just as brightly and fuels most of his waking hours. What kind of stamina does it take to run Flash MMA?
"My routine does vary a little," Zach shares, "but usually I'm up at five in the morning to begin training others. At two o'clock, I'll usually train myself, then go back to training others at four o'clock and, I don't stop until around 11 at night."
When asked why training is his thing now, Zachary feels: "Fighting is my passion; training is my purpose."
His stamina and passion are what he imparts to his clientele, no matter their fighting background.
"We don't just train fighters; we train everyday people. You don't have to be a fighter to train. I take people to the next level."
"There were times when I did not know it would work but knew in the back of my mind it was what I needed to do."
Though he is currently a full-time staff of one, Zachary has two part-time trainers and hopes to bring them on board full-time soon. Zachary has the support of the tight-knit fighting community, and though his enterprise is still in its infancy, Flash MMA shows no signs of slowing.
"My next move will be to get a bigger building." Zachary shared.
Since Flash MMA has now outgrown its current space, it seems only a matter of time before it picks up momentum and knocks this next challenge out.
Hailey Tubbs: A Multifaceted Entrepreneur Making Waves in Real Estate, Cattle, and Taxes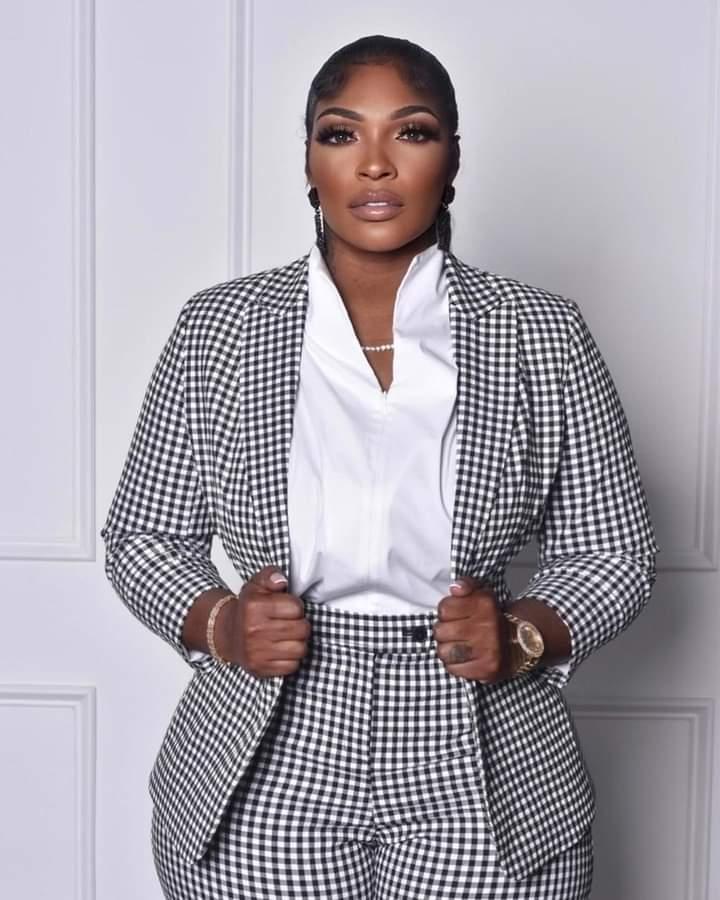 Hailey Tubbs, a dynamic entrepreneur born in Houston, Texas, is making a name for herself in multiple industries. With ventures in real estate, cattle farming, and tax services, Tubbs has showcased her versatility and business acumen. Her journey from humble beginnings to becoming a successful businesswoman is an inspiring tale of determination and hard work.
Real Estate Maven: One of Tubbs' primary ventures is her real estate business. With a keen eye for opportunities and a deep understanding of the market, she has built an impressive portfolio of properties. Tubbs has a knack for identifying undervalued properties and turning them into profitable investments. Her expertise in negotiating deals, coupled with her strong network, has positioned her as a respected figure in the real estate industry.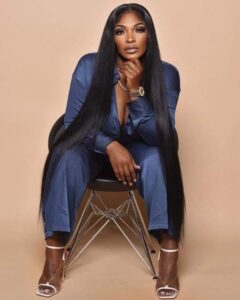 Cattle Ranching: In addition to her real estate ventures, Tubbs is also a cattle rancher. Growing up in Texas, she developed a deep appreciation for the land and its agricultural potential. Tubbs' ranch boasts a thriving herd of cattle, which she manages with precision and care. Her commitment to sustainable farming practices and animal welfare has earned her a reputation as an ethical and responsible rancher.
Tax Services: Tubbs' entrepreneurial spirit extends to the realm of tax services. Understanding the complexities of tax laws and regulations, she founded her own tax business. Her knowledge and expertise in tax planning, preparation, and consulting have proven invaluable to individuals and businesses seeking to navigate the intricacies of the tax system. Tubbs' commitment to providing personalized and reliable services has earned her a loyal clientele. Overcoming Challenges and Achieving Success: Tubbs' journey to success has not been without its challenges. Like any entrepreneur, she faced obstacles and setbacks along the way. However, her determination and resilience allowed her to overcome these hurdles and emerge stronger.
Tubbs' ability to adapt to changing market conditions, her willingness to take calculated risks, and her unwavering work ethic have all contributed to her accomplishments. Giving Back to the Community: Beyond her professional pursuits, Tubbs is a passionate advocate for her community. She actively participates in philanthropic endeavors, supporting local charities and organizations. Tubbs believes in giving back and using her success to uplift those around her. Her community-oriented approach has earned her the respect and admiration of many.
Conclusion: Hailey Tubbs, a remarkable entrepreneur hailing from Houston, Texas, is a shining example of what can be achieved through hard work and determination. Her ventures in real estate, cattle farming, and tax services demonstrate her versatility and business acumen. Tubbs' success serves as an inspiration to aspiring entrepreneurs, showcasing the rewards that come with perseverance and a passion for one's work. As she continues to make waves in her industries, it is clear that Hailey Tubbs is a force to be reckoned with, leaving an indelible mark on the business world and her community.
IG: Haileytubbs The_taxx_bar Scotty_may_investments_llc Cattle_estate_winners The_taxx_bar_academy Website: Www.Thehaileytubbsway.com Www.taxxbar.com https://www.thehaileytubbsway.com/
IG: Every Body Can't Go! The HAILEY TUBBS way! (@every_body_cant_go) • Instagram photos and videos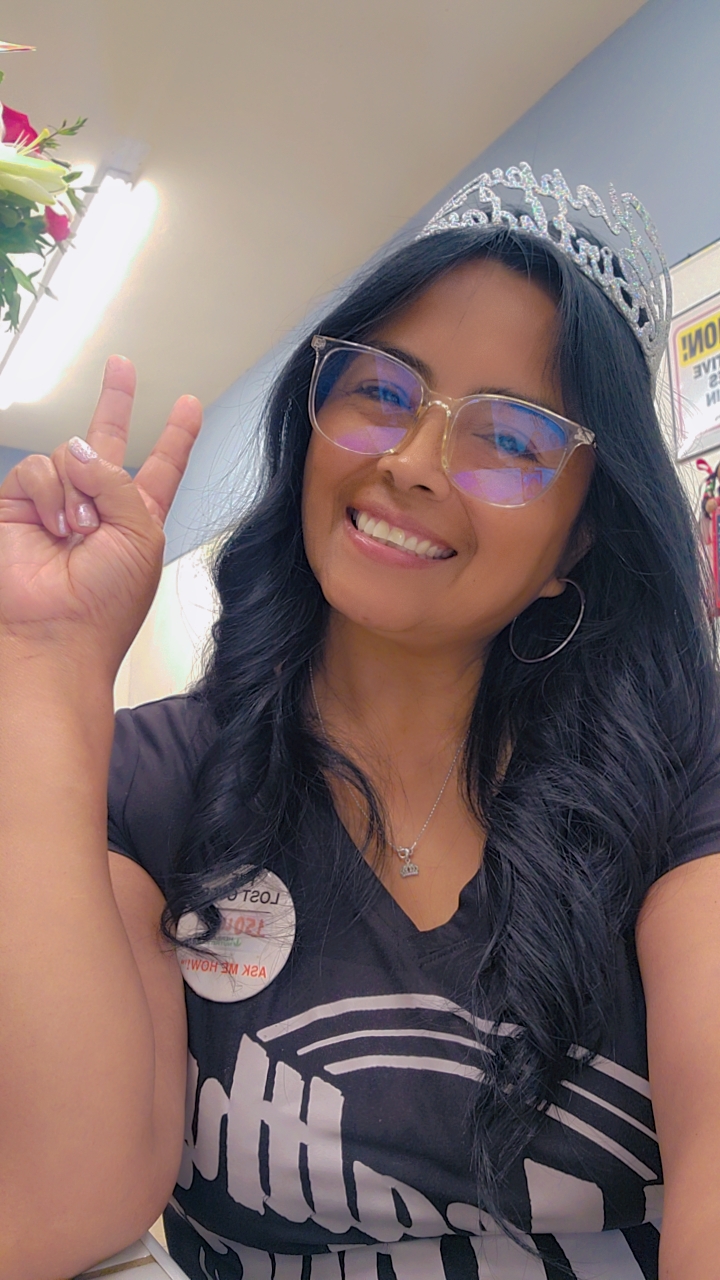 Maria Rivera- Ramirez aka Bella celebrated her 11th anniversary at Healthy Start back in January. She opened her health and wellness tea and smoothie shop in hopes of helping others get healthier and live happier, longer lives.
The road here has been long for Bella Prior to starting her health journey, she was very overweight and depressed. She had horrible eating habits and suffered from anxiety. Despite her being a mother of four kids, she felt unworthy and unloved. At one point, she was even suicidal.
Thank God many things came together for her. She tried Herbalife products, and with the help of her sponsor, was able to drop 150 pounds and 11 sizes. She has kept that weight off for over 11 years. Now a grandmother at 53, she feels better than ever.
Her energy and warmth speak for themselves. The space she has cultivated at Healthy Start is open, inviting, loving, and safe. She loves her clients turned friends turned family. She loves everyone who walks through those doors and shares a bit of their time with her.
As an Independent Distributor for Herbalife, Bella offers special teas and smoothies that act as meal replacements. Each smoothie is packed with vitamins, minerals, protein, fiber, and a whole lot of flavor. Programs can be customized to help clients meet their unique goals. This can be anything from losing weight, gaining muscle mass, or simply to have more energy. Bella also offers complementary health evaluations.
She is a big believer in God and gives thanks and praises him for the opportunity to do something she truly loves. When you ask her how she is doing, she will always say, "I'm happy, blessed, and highly favored!"
If you're in the neighborhood, make sure to stop by 9446 Magnolia in Riverside and try something refreshing for these warm months. You can follow Healthy Start on all the socials!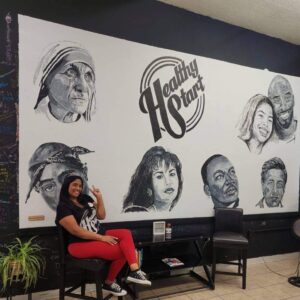 IG: @healthystartriverside
Facebook: facebook.com/HealthyStartRiverside
Website: www.GoHerbalife.com/healthystartriverside/en-US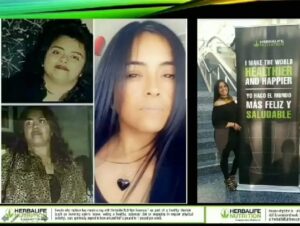 Indulge in Irresistible Treats at We Cupcake And Delicious Burgers at Quick N Split Inglewood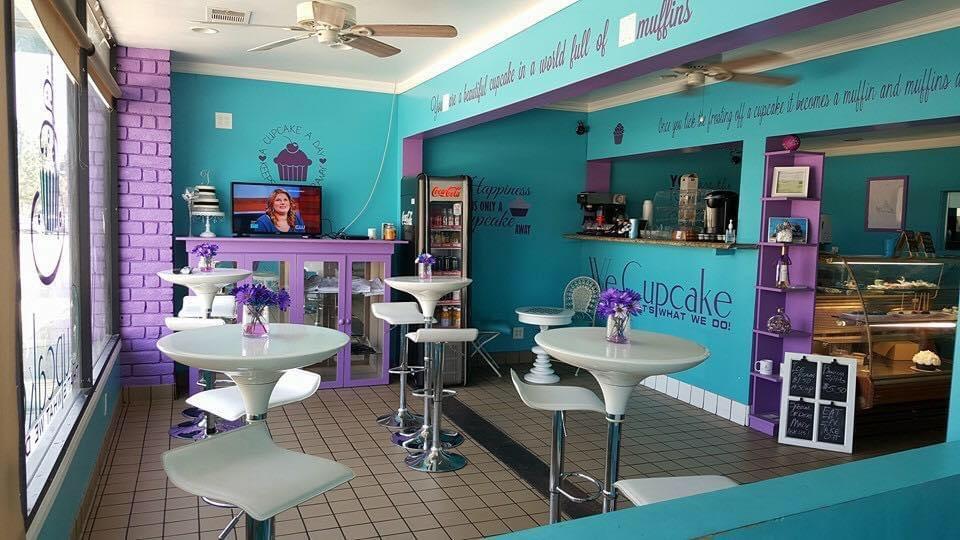 Are you on the lookout for a hidden gem where you can satisfy your cravings for delectable cupcakes, gourmet burgers, lip-smacking tacos, and more? Look no further than We Cupcake | Quick N Split Inglewood! Located in Inglewood, California, this local favorite is a haven for food lovers seeking homemade goodness. Join us as we dive into the irresistible treats that await you at We Cupcake.
A Slice of Heaven for Cupcake Lovers:
At We Cupcake, cupcakes are an art form. With a wide variety of flavors, including the unique alcohol-infused cupcakes, your taste buds are in for an extraordinary experience. Indulge in classic flavors like chocolate, vanilla, and red velvet, or try something daring like bourbon caramel or champagne raspberry. These alcohol-infused cupcakes are a delightful twist that adds a touch of luxury to your sweet indulgence.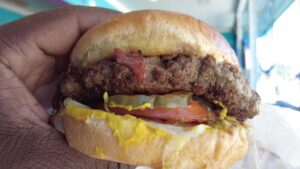 Homemade Happiness on Every Plate:
Quick N Split Inglewood takes pride in serving homemade goodness. Their burgers are made from the finest ingredients, ensuring that each bite is bursting with flavor. Their tacos, lovingly referred to as "Lip Dripper Tacos," are a must-try. Prepared with a secret blend of spices, these tacos will leave you wanting more. And let's not forget their ice cream, which offers a nostalgic taste of childhood. Each spoonful takes you back to those hot summer days, chasing after the ice cream truck.
A Gastronomic Celebration under One Roof:
We Cupcake | Quick N Split Inglewood is not just about cupcakes and ice cream. They offer an extensive menu that caters to everyone's taste buds. From their gourmet burgers to a wide variety of tacos and even fruit bouquets for those seeking a healthier option, you'll find something to satisfy every craving. Whether you're in the mood for savory or sweet, this is the place to be.
Where to Find Them:
We Cupcake | Quick N Split Inglewood is conveniently located at 10807 Crenshaw Bl, Inglewood, CA 90303. Drop by whenever you're in need of a quick treat or a complete meal with friends and family.
If you're a fan of cupcakes, tantalizingly delicious tacos, gourmet burgers, and homemade ice cream, We Cupcake | Quick N Split Inglewood is your go-to destination. Their exquisite flavors, finest ingredients, and commitment to homemade goodness make this place a must-visit for food enthusiasts. So, head on over to Inglewood and let We Cupcake satisfy your taste buds with an unforgettable culinary experience.