DJ JSO: PERSONALITY AND PUBLICIST FROM PHILLY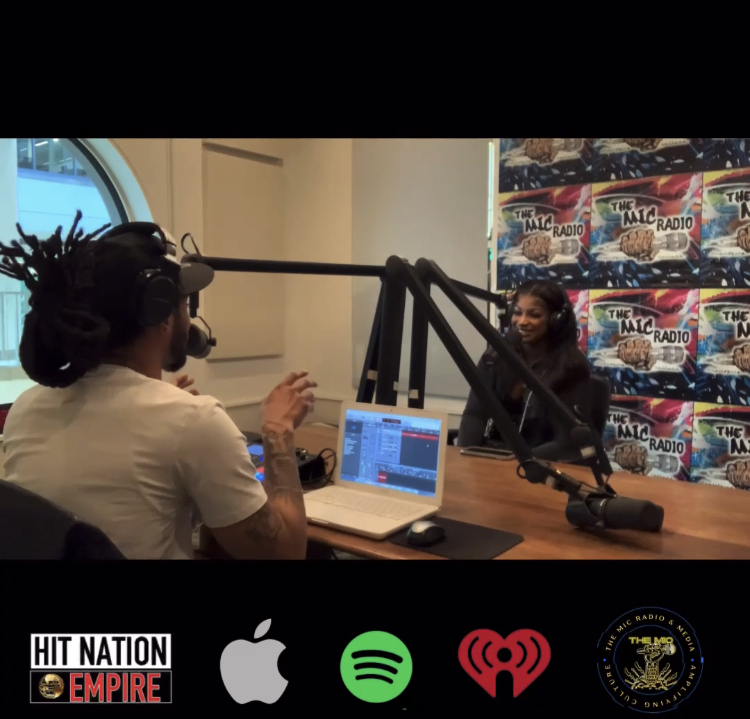 Jahleel " DJ JSO " Muhammad is a producer, on-air mixer/personality and publicist from Philadelphia, PA. Within his many talents, he has been very successful in scaling his show on the radio station WPPM 106.5 FM. His segment is called The Mic XM. "The Mic XM" was created to not only educate listeners and creatives, but to highlight the trials, tribulations and success of true catalyst to the culture. The former FM show consisted of a 2-hour segment dedicated to playing indie and emerging artist's music as well as, new artists looking to be heard for the first time. The show can now be heard on Hit Nation Empire Tuesday, Wednesday, and Thursday and accessible 24/7 via TuneIn app and IHeartRadio app via (The Mic XM). DJ JSO is more than just supportive of new talent and has already helped over a dozen artists establish & monetize their music career. Official playlists are used directly during live sessions via StationHead to help artists generate more fans who can directly stream their music and even save it to their library. He has had the honor of working with a ton of talented artists within the industry.
Since his recent success of gaining syndication to the new Mega Platforms and an increase time and availability, DJ JSO say he is far from the pinnacles he plans to reach and his goal is to keep learning and growing. DJ JSO would like to start securing and closing deals with labels to give his clients more backing to support with production, distribution on indie projects. Marketing is also a major priority on his list. Growth opportunities lead to more success in giving his clients a wider range of audiences. The company's goal is to mold superstar artists of their own and have them represent the brand. "The Mic" will be breaking artists into the industry in the coming years and already has a few hidden gems their confident will take the music world by storm. DJ JSO has learned to have strong faith, belief, consistency, and good character to keep him balanced when pursuing his dreams. There is no question that his brand will soon be a household name.
DJ JSO is a member of Coalition DJs Philadelphia chapter, a national Dj coalition built to service artists and create super stars; Coalition Djs (founded in ATL) is responsible for breaking dozens of stars such CJ Woopty, Blac youngsta, Icewear Vezzo, Kur, and many more. DJ JSO is also new assistant director of Hit Nation Empire and will be offering opportunities to podcast and YouTube creatives to host or syndicate their show on the network. DJ JSO couldn't be happier to be teaming up with such an amazing team and continually expanding his brand, success has only begun!
Links:
Website: https://www.themic.live/
YouTube: https://youtube.com/channel/UC2hLobcDU5S4FyowqwOSbqA
Spotify: https://open.spotify.com/artist/0lng3GuX6wlIyqYtmrHxka?si=opLAauKFSAyBuX3cuf3lwg
Emerging Artist 'Desean Aka Szn' CEO of Goldsoundszn & Leaf Gang Ent.,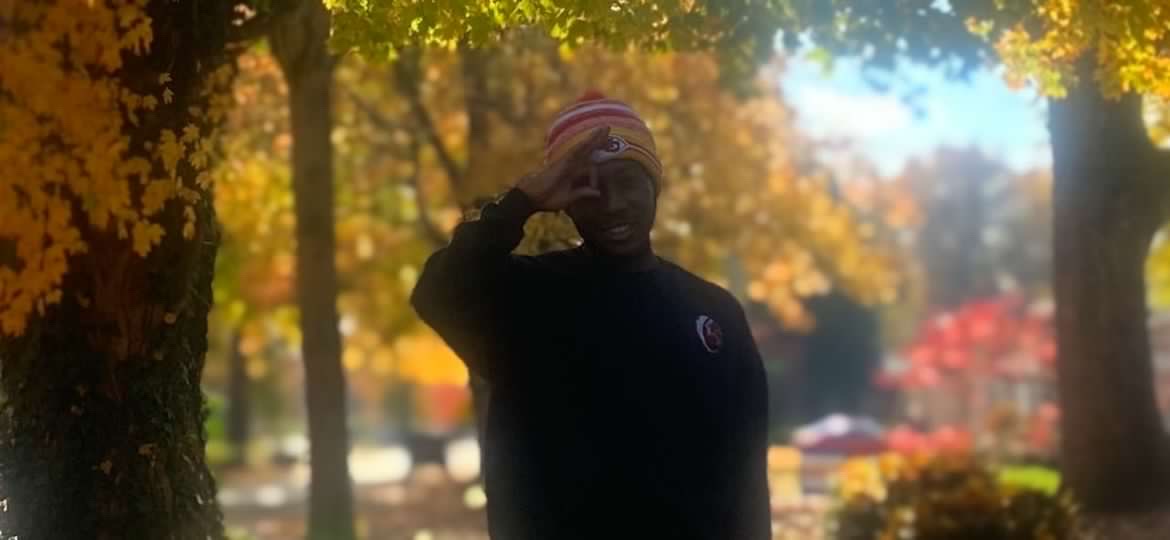 Journalist- Hello !!! How are you ?
What's good I'm doing well today
Journalist-Please, Introduce yourself?
Hey world it's desean aka Szn head of Goldsoundszn & Leaf Gang ent. I'm an upcoming artist representing evansville indiana, I'm 27, father of 3 rest in paradise baby girl. And I'm blessed that y'all have me for this interview today.
Journalist What got you into music and made you realize that it was your chosen path?
1 use to dream about rapping or making music when I was 5, I've been in love with music since I knew who my favorite artists were at a certain point in time. I didn't start writing till my friends in high school wanted to start rapping, and we all discussed it and really I started to start writing from that day on . My first song was on our school netbooks we were assigned for the year. I recorded it on a program call audacity. And it's been up ever since . I realized this was meant for me when I kept pushing to get better and be as good as my favorites in the industry today.
Journalist- What story behind your Success?
– Really, I've been pushing for something big ever since I started. I wanted my own empire, and I chased my celebrity crush in the beginning of it too lol it was crazy cause I even made a song to her and one of them which is named after her.
"Zendaya" is the one she heard and blew it up that day (Always in appreciation for it) . I've made quite a bit with a part 2 & 3 behind it but the first one started a lot for me, I gained a good amount of fans, and just making music in general about trying to be the next artist up and and telling my story from where I am to where I want to be and what I'm working for is what pushed me to become the artist I am to day.
Journalist-Tell us about your new single. And what's the story behind it?
– I just dropped my 4th LP "SZN 2" now out everywhere. And the single I'm promoting from it is called "Better For Me" . This track stands out the most to me and when making it, I was in need of a song that I can really tell where I've been to where I'm at in that moment. And it's obvious it's directed towards someone or people because the line "better for you no it's better for me" is basically stating I'm out to do what's best for me and not you anymore, I tried to help but it wasn't good enough for them, so as they left and freed me I went and did my thing and I'm doing much better than ever now.
Journalist-What makes your music unique?
it's my own style of music. My own flow, when you hear it, it's reminding you of me more than it will of another artist. Comparisons always come by and that's fine . I put my favorite artists touch on it that's just out of the love I got for their music Lyrics and sound, I feel like I found a way of making a good solid sound and flow for myself and there's no lie in the lyrics, it's all real. We all talk about stuff we are aiming for that we don't have yet, but I don't sit there and talk like I got it.
Journalist- What advice would you give to aspiring musicians?
Be You . Keep working at your craft and you will always see results. It's about stay consistent and never giving up on what you want. Aim for the top .
Journalist-And any particular artist/band you would like to collaborate with in the future?
I have so many people like that's big I would love to work with, I'll name 5, that's, Honey Cocaine, Drake, Lil Skies, Coi Leray, and my fav lil Wayne
Journalist-Any upcoming projects in 2023?
– right now I'm still working on stuff for SZN 2 but if possible, they'll be 2 dropping this fall of 2023
Journalist How our Readers contact with you?
You can contact me on My social medias and website
@Deseaofficial for Twitter/Instagram
Website ur www.unitedmasters.com/desean2485
Rebuild Your Laugh GALA Awards and Dinner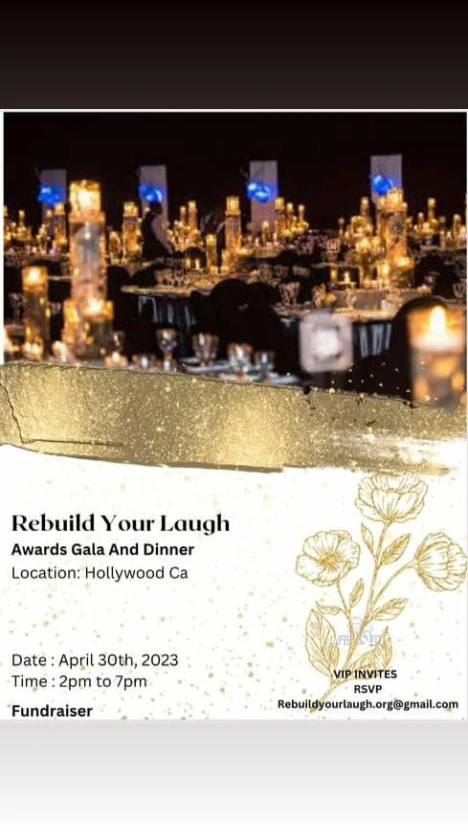 For Release Time
April 30th 2023
Rebuild Your Laugh

GALA Awards and Dinner
Hollywood— April 30th 2023 — At the event, Rebuild Your Laugh announces there 1st Annual "GALA Ball". This is a prestigious organization in hopes to receive funding to continue REBUILDING LAUGHS in our local community.
"We are here to create inner inspiration to outer motivation. We believe where there is a void- there is also a solution"- REBUILD YOUR LAUGH
Positive Customer Impact
Our target market includes older adults and children from low income communities in the cities of Los Angeles, Long Beach, Compton, and Gardena. We are here to empower and support everyone through various programs and services such as self- empowerment, education, and community outreach.
GALA Ball" Availability
GALA Ball" is an update driven by customer feedback and is part of Rebuild Your Laugh. As a team with Collaborative Partners, Community Leaders, Entertainers, CEO, and VIP Celebrity Guest. We pride ourselves in giving honor where honor is due. We will honor several and amplify the stamp that they have placed in our communities.
Will be held at the celebrity center in Hollywood
We would be elated to have you join us at our 1st Annual GALA Ball. Our goal is acquire enough charitable donations to invest in a building where we can house "The School Of Mass Production".
For more information, press only:
Nakea Gray-Founder
RebuildYourLaugh.org@gmail.com
For more information on GALA Ball":
Nakea Gray-Founder
RebuildYourLaugh.org@gmail.com
OPPORTUNITY FOR UPCOMING ARTIST 💫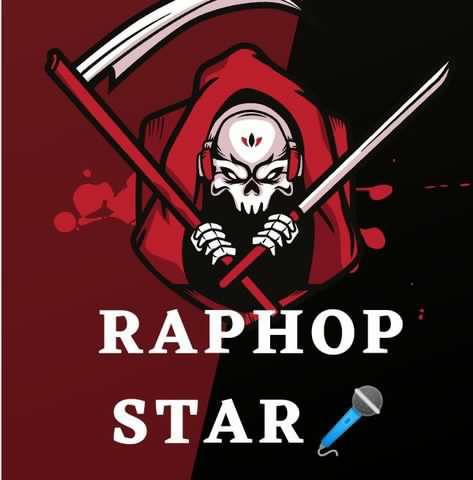 During the past two decades, the music industry changed fundamentally, especially regarding music promotion. Back then, labels would handle everything. Now, artists oversee every step of their journey, from creating music to promoting it on all channels and media. Today, we will discuss how to promote music on Instagram, as this social platform is one of the most inviting when it comes to music promotion opportunities! Are you ready to build a brand for yourself? Let's see time-tested tips for promoting music on Instagram, whether you are a beginner or an experienced artist!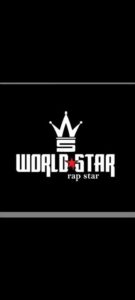 Many musicians will probably agree that the most challenging part about being one doesn't lie in creating new music but instead in reaching the target audience and promoting your music effectively.
one of the most popular features on instagram right now is instagram post,reels particularly if you address a millennial audience.
ABOUT US
We have 2 large music publishing platforms for upcoming artist musicians we aspire to provide our clients the kind of publicity. They need to differentiate themselves in the music market. Hard work, talents and marketing can go a long way in terms of your music career! We give our best work our goal is to help young artists to fulfill unless their full potential.
DM US ON INSTAGRAM PAGE FOR MORE INQUIRY : @raphop_star
:@worldrap_records
PAGE LINKS :
raphop star https://instagram.com/raphop_star?igshid=YmMyMTA2M2Y=
Worldrap record
https://instagram.com/worldrap_records?igshid=YmMyMTA2M2Y=